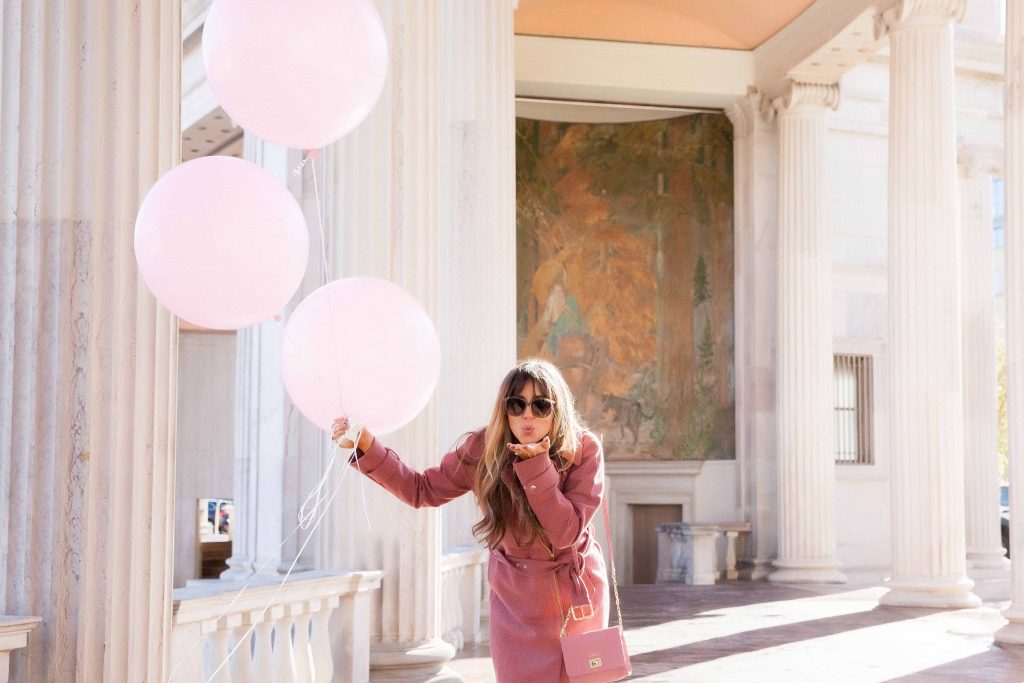 Hi! I'm Brittany Pillard, founder and editor of The Cashmere Gypsy.
The Cashmere Gypsy is a quickly-growing fashion and lifestyle destination, launched in 2015 as a space designed for women seeking inspiration and honest advice about fashion styling, beauty trends, travel destinations, and interior decor. We believe in dreamy dresses, flowing fabrics, classic beauty, a touch of Parisian charm, endless femininity, and a touch of romance.
To my longtime readers, welcome back… And to those of you who have recently discovered The Cashmere Gypsy, thank you for stopping by! Please subscribe to The Cashmere Gypsy to receive my weekly newsletter with exclusive information on sales, coupon codes, announcements, and the latest on TCG.
A few of the things you'll find here on The Cashmere Gypsy…
Fashion.
Multiple fashion posts each week. Style inspiration curated with a romantic, feminine aesthetic in mind. Outfits styled head to toe with info on where to get all the pieces. I interpret the latest fashion trends and translate them for real bodies and real lifestyles. Tight budget? I include 'look for less' options when I can and often post my favorite picks from current sales.
Beauty. 
Come to The Cashmere Gypsy for your weekly dose of beauty tips. You'll find info on the newest and best beauty products currently on the market. Access video tutorials showing you to everything from bombshell curls to contouring to 5-minute makeup looks. I share my best skincare and makeup secrets with you each week.
Travel.
From Paris Couture Week to New York Fashion Week to weekends in Palm Beach or the Colorado mountains, The Cashmere Gypsy has plenty of travel inspiration and info on the best travel destinations. If you're wondering what to wear, where to eat, or which places to shop, you're in the right spot.
Lifestyle. 
Home decor inspiration, DIY projects, organizational tips, health and fitness, and event planning posts make monthly appearances on The Cashmere Gypsy. You can expect lots of tips, reviews, before and after photos, and the occasional guest post. Read The Cashmere Gypsy lifestyle posts for ways to make you and your life better, happier, and more fulfilled.
My Story.
Growing up in the Midwest, I found myself clipping my favorite styles out of the latest magazines and creating inspiration boards. My friends and I would recreate our favorite celebrity beauty looks and outfits; taking silly photos and documenting our style from our bedrooms. Helping friends and family shop and organize their closets, I quickly discovered my own aesthetic and began to define my personal style.
I followed my heart to law school, where I pursued my academic goals but felt my creativity was stifled. One day while working in the law library, the idea for a blog to house my passions struck me and I instantly began scribbling down ideas and dreams in a notebook. Torts and a Tiara began as a creative outlet and a way to chronicle my life. After graduating law school, studying Fashion Marketing at FIT in New York, and studying Beauty Business at FIDM in Los Angeles, I moved to Denver to work for a skincare and cosmetics company. My blog slowly began to gain momentum and consume more of my time.
I began working with my favorite brands, such as Bond No. 9, Julep, HSN, One Kings Lane, and Kendra Scott. Soon I became a publisher for rewardStyle, an invite-only monetization company for top-tier digital stylists around the world. And after 1.2 million views, I realized my "hobby" needed a new home to grow with me.
The Cashmere Gypsy
Always on the go, I decided to create a space designed by my personal values. A website where my readers could take inspiration from travel destinations and styled home décor. A place where I could curate classic, feminine looks that mix luxury pieces with inexpensive items. A space where I could share my favorite skincare discoveries and teach a few of my beauty secrets along the way. Most importantly, I sought a positive dialogue with other women to share ideas and gain insight. The Cashmere Gypsy was born.
What Is A Cashmere Gypsy?
A Cashmere Gypsy is a modern woman. She's busy, on the go… And she loves it. She isn't defined by one role or one career. She is strong, motivated, driven to be the best person she can be. She takes inspiration from everyday life and she sets her own goals. She's intelligent. She carefully curates her life, filling it with beautiful, meaningful things. She invests in classic staples and saves on trendy items with less longevity. Her home is a reflection of herself and her adventures. Rather than wearing her makeup like a mask, she uses it to bring out her inner beauty and give herself an extra boost of power. Instead of competing with other women, she uplifts her female peers. She contributes and shares, encourages and participates. She is classic, feminine, strong, and worldly. She is like no other. She is… You are… We are… The Cashmere Gypsy.
Bisous,
Brittany