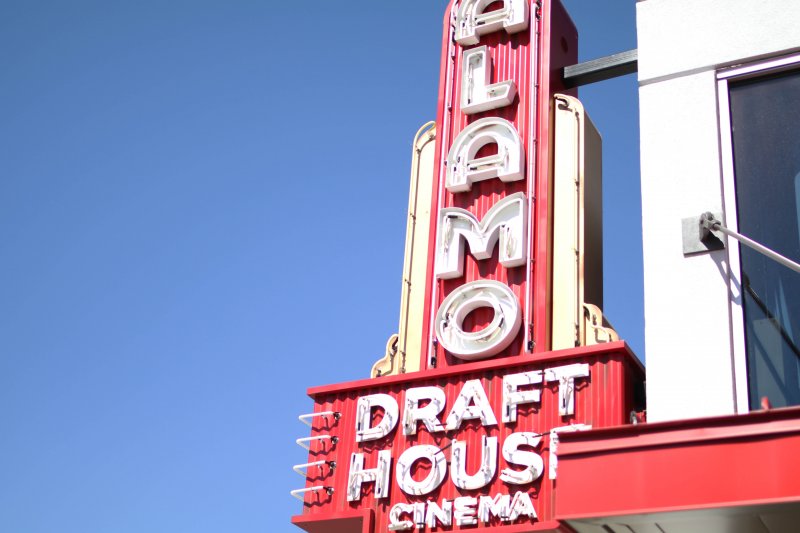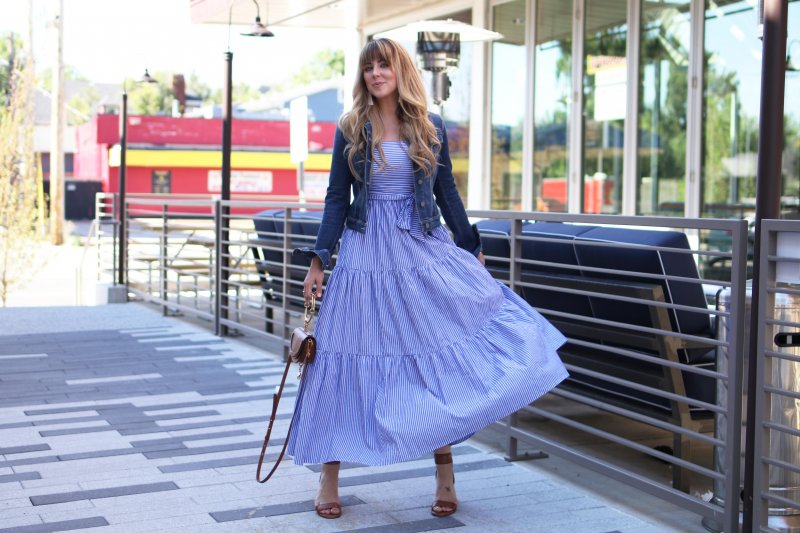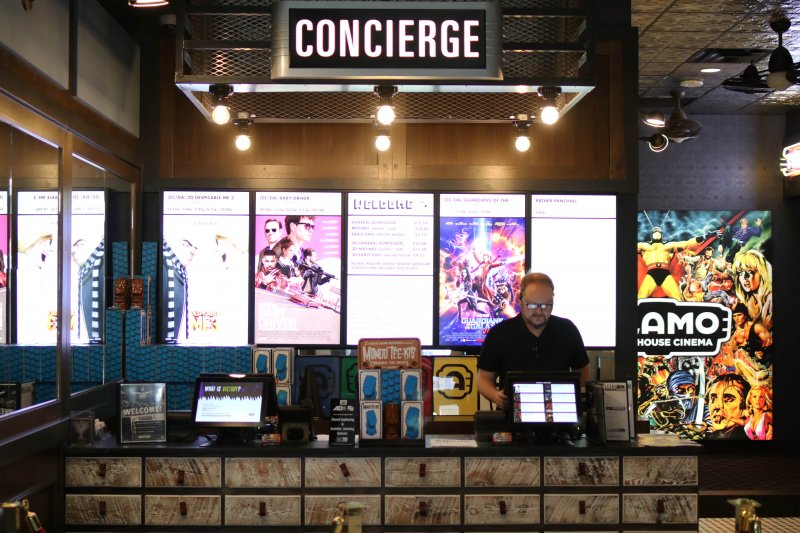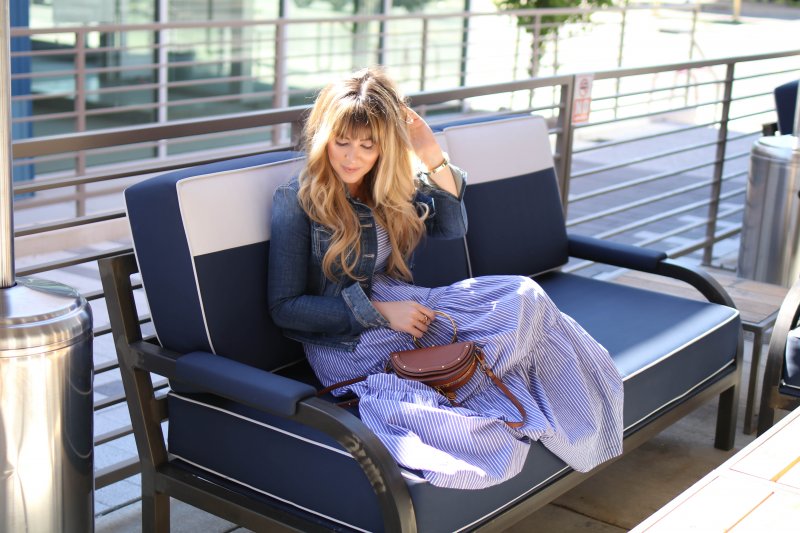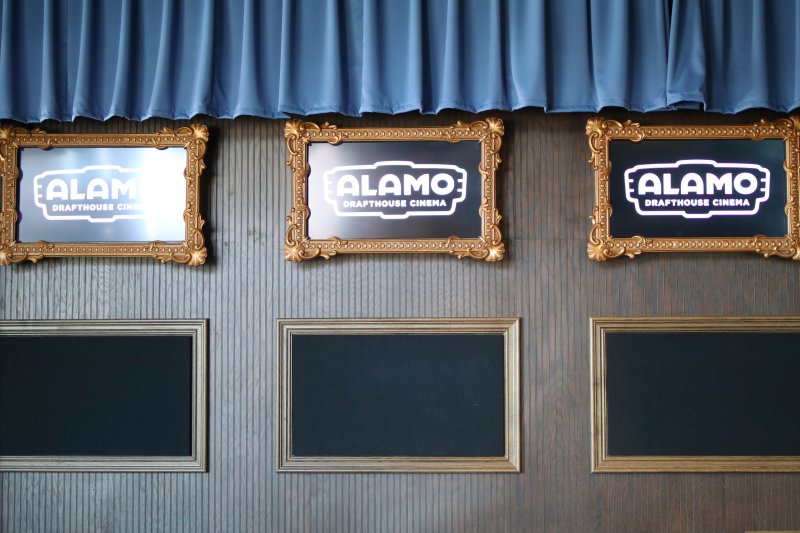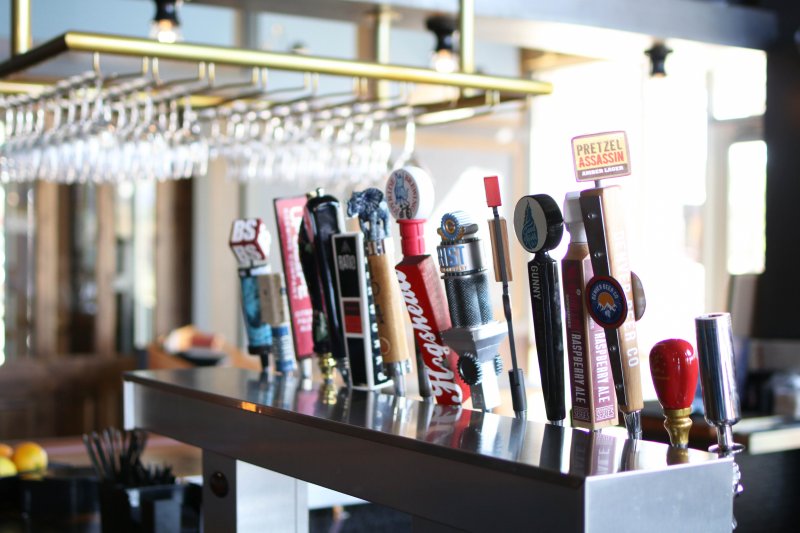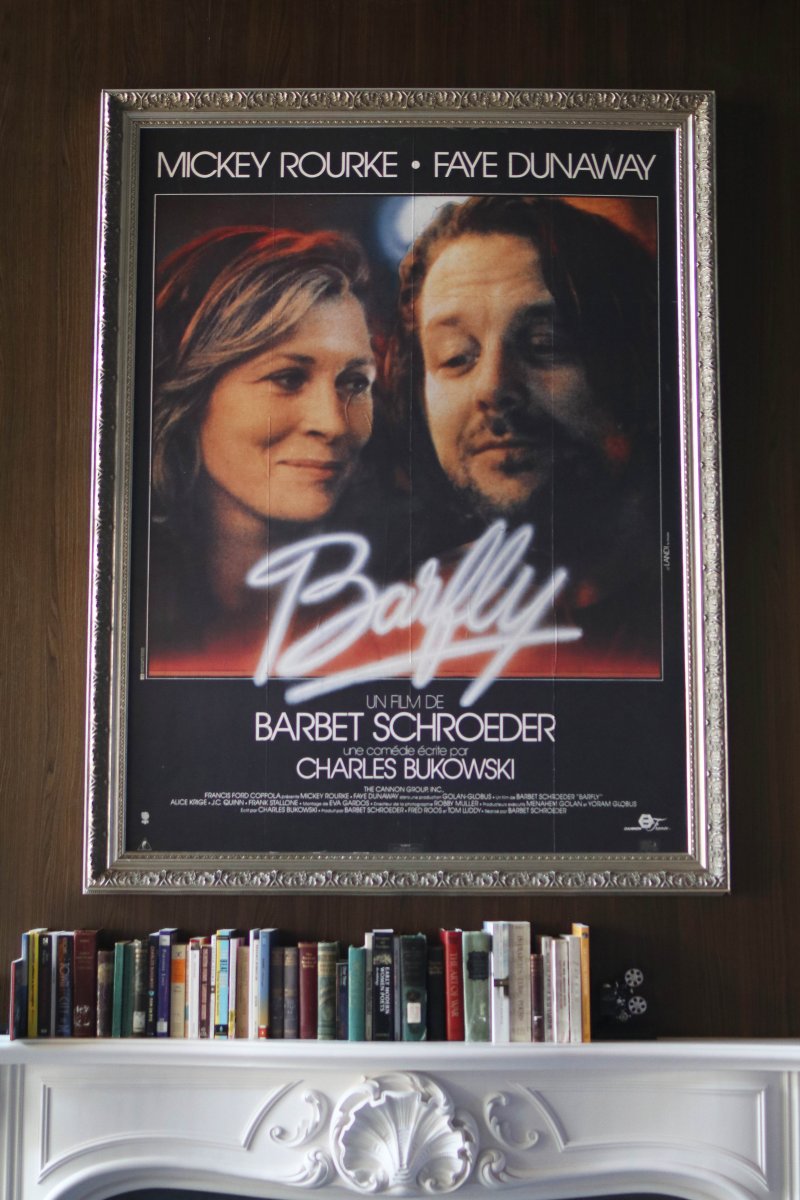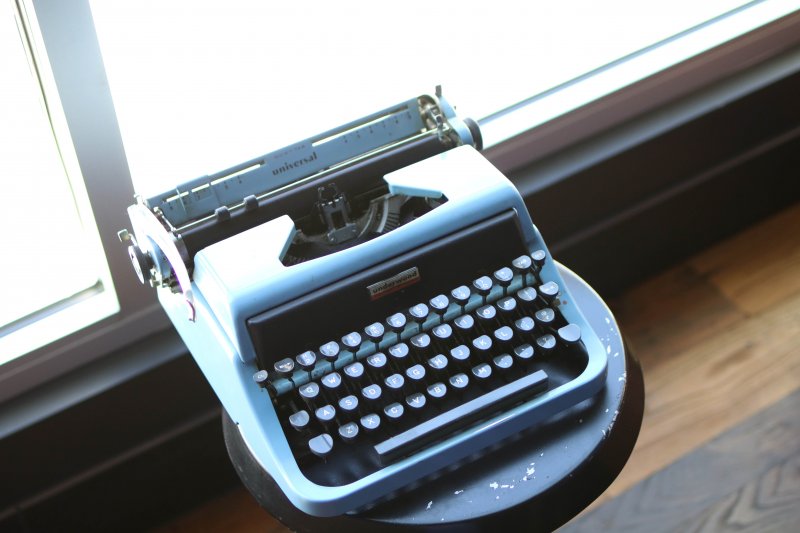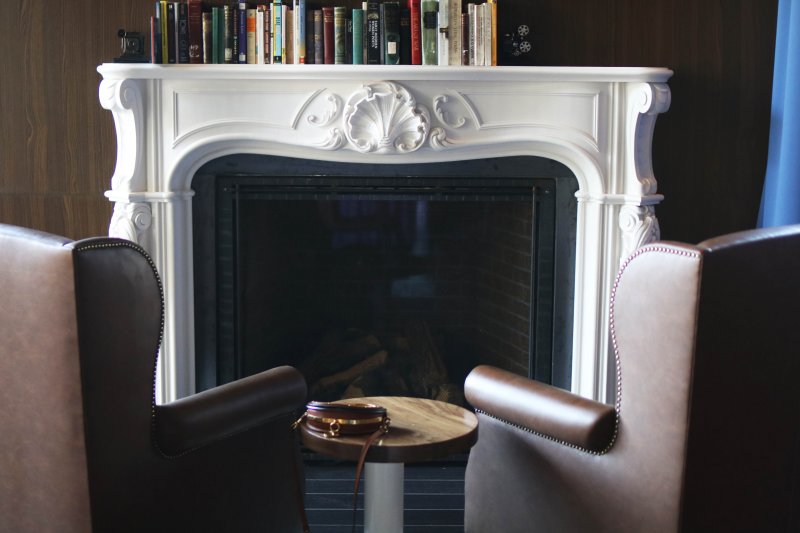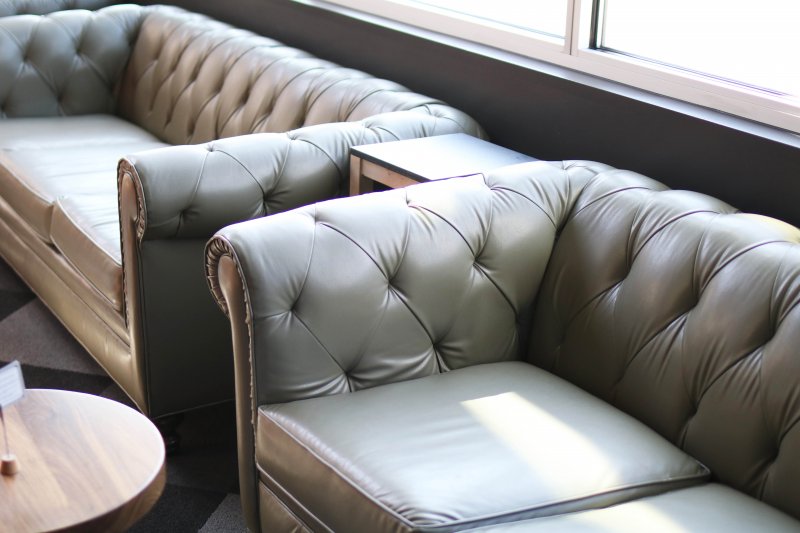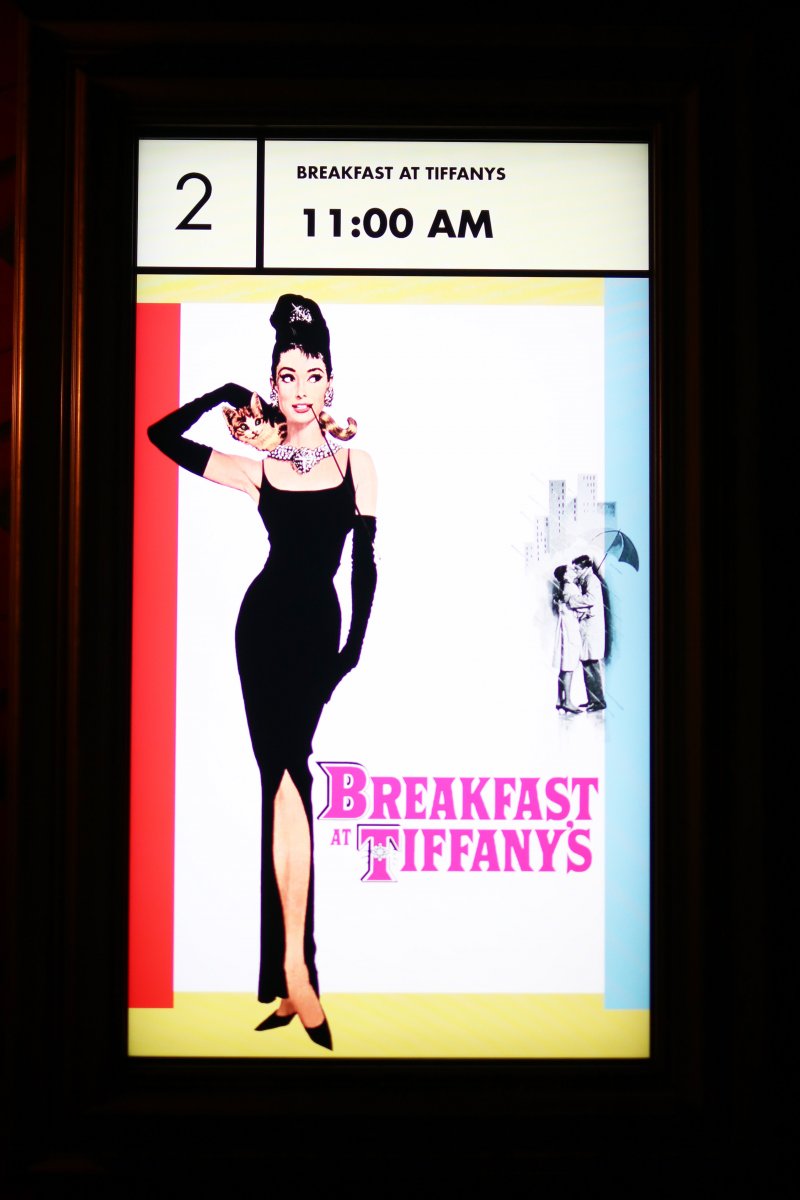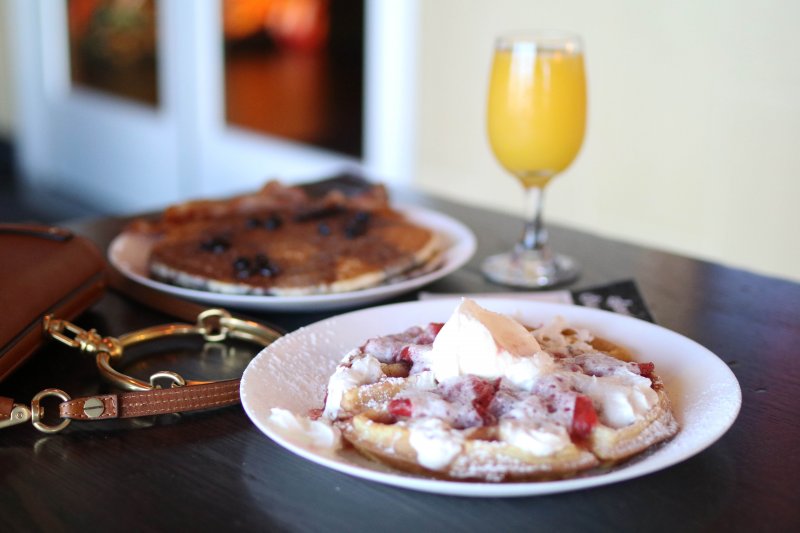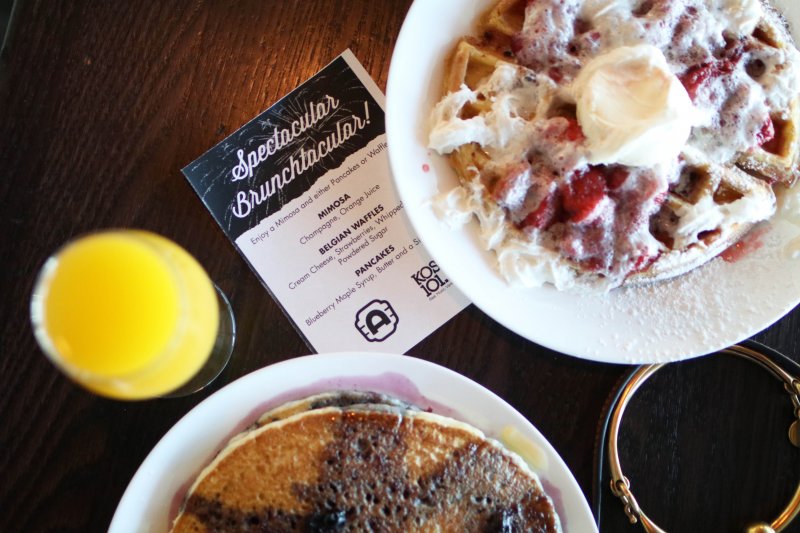 Tassel Earrings.  Denim Jacket.  Dress.  Similar Bag.  Shoes (ON SALE!)
My Denver readers… Are you looking for something fun and different to do this weekend? I have a little suggestion for my fellow movie lovers. I'm sure you may have heard of Alamo Drafthouse, the ultra-comfy movie theater that serves food and drinks alongside the latest and greatest movies?
Search Movie Times – Littleton and Sloan's Lake
Well… Take it one step further and check out Alamo Drafthouse's new Sloan's Lake location and their Signature Series; a collection of movie events such as afternoon tea paired with period films and gourmet themed food and drink paired with classic films. (Think events like the Casablanca Moroccan feast and the Lord of the Rings trilogy with nine meals!) I recently attended Littleton's Sunday Brunchtacular Spectacular showing of Breakfast at Tiffany's complete with waffles, pancakes, and mimosas. I thought it was the perfect way to finish off the weekend!
The Sloan's Lake location offers a chic little bar called Barfly just outside the theater lobby where you can grab a drink with your date or enjoy some live music with the girls. I loved the vintage-inspired decor; incredible tile floors, tufted leather couches, stacked books, a fireplace, and vintage typewriters. Barfly provides the perfect pre- or post-movie atmosphere with its lively bar environment and outdoor patio.
I've gone through the next two months of events at both locations and gathered my favorites here, along with links to book your tickets! Maybe I'll see you there!
Upcoming Alamo Events
Date Night Idea
July 22nd – Sloan's Lake Location – The Breakfast Club screening at 7:00 PM, followed by live 80's music at Barfly
July 24th – Sloan's Lake Location – Geeks Who Drink Trivia Night 7:00 PM at Barfly
July 30th – Sloan's Lake Location – Meet the Brewer and Board Games at Barfly at 12:00 PM
August 1st – Sloan's Lake Location – Cards Against Barfly at 8:00 PM
Mom-and-Me Girls' Date Idea
July 23rd – Littleton Location – Hidden Figures Brunchtacular Spectacular at 11:00 AM with mimosas and breakfast
July 30th – Littleton Location – Somewhere in Time Afternoon Tea at 2:00 PM complete with tea and tea treats
Kids' Activity Idea
August 7th-11th – Sloan's Lake and Little Locations – Jumanji screening at 11:30 AM benefitting Colfax Elementary and Hope Kids
August 13th – Sloan's Lake Location – Reading + Screening – Live reading of The Zoo's Secret and Boomer and Friends (includes a free book) at 10:30 AM before a screening of Secret Life of Pets
Girls' Day/Night Out Idea
August 6th – Littleton Location – Steel Magnolias Girlie Night screening at 5:00 PM
August 24th – Sloan's Lake Location – Drag Queen Bingo at 7:00 PM
This is a sponsored conversation written by me on behalf of Alamo Drafthouse. The opinions and text are all mine.