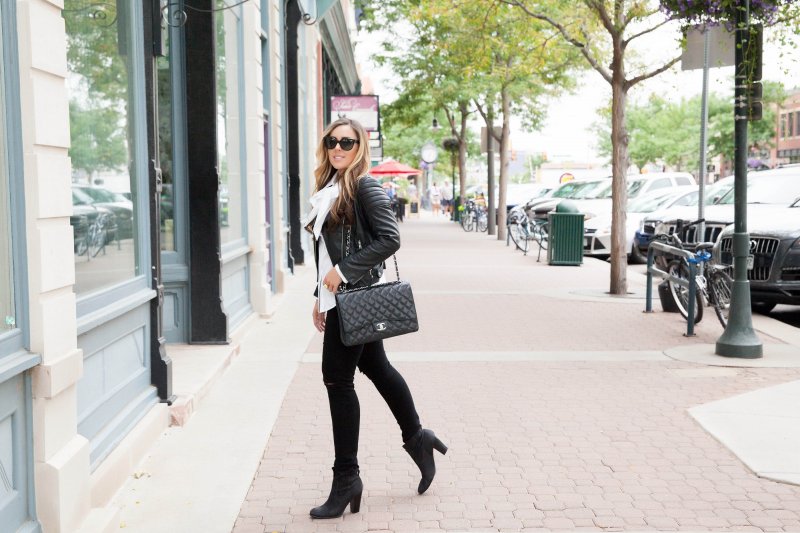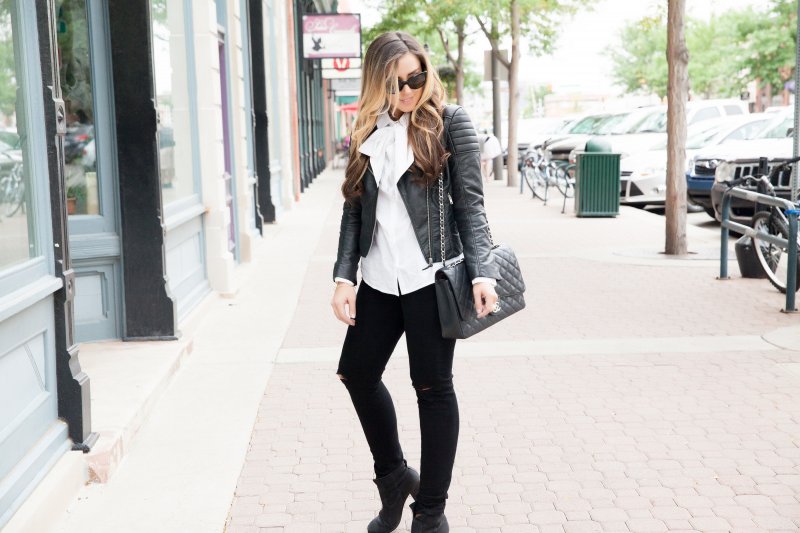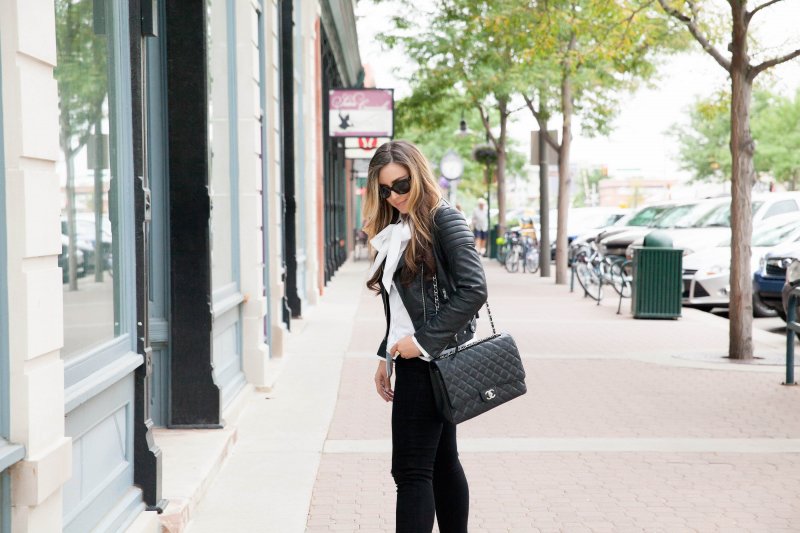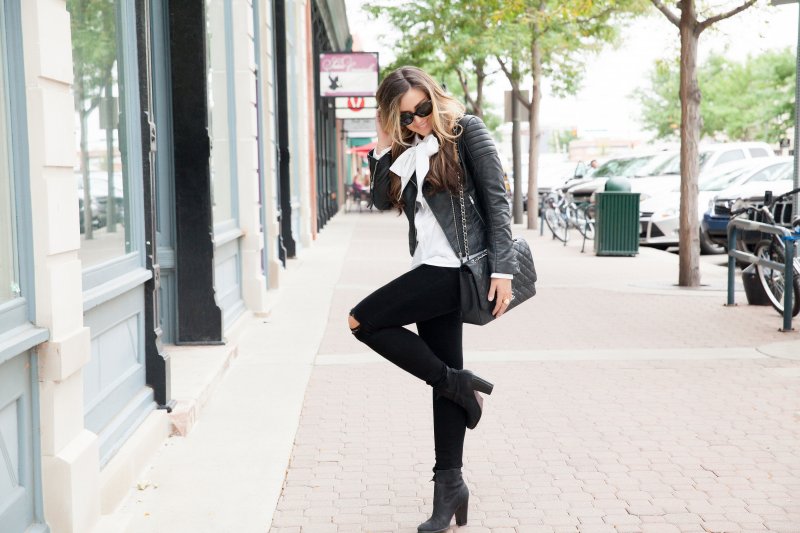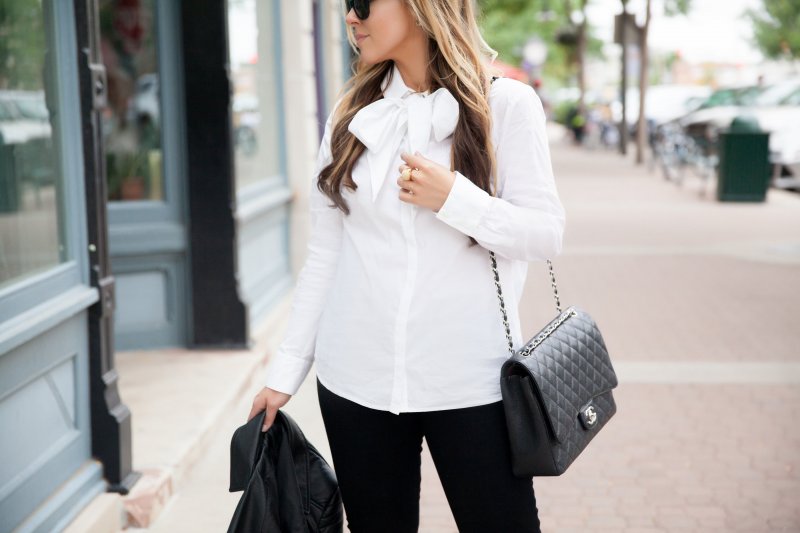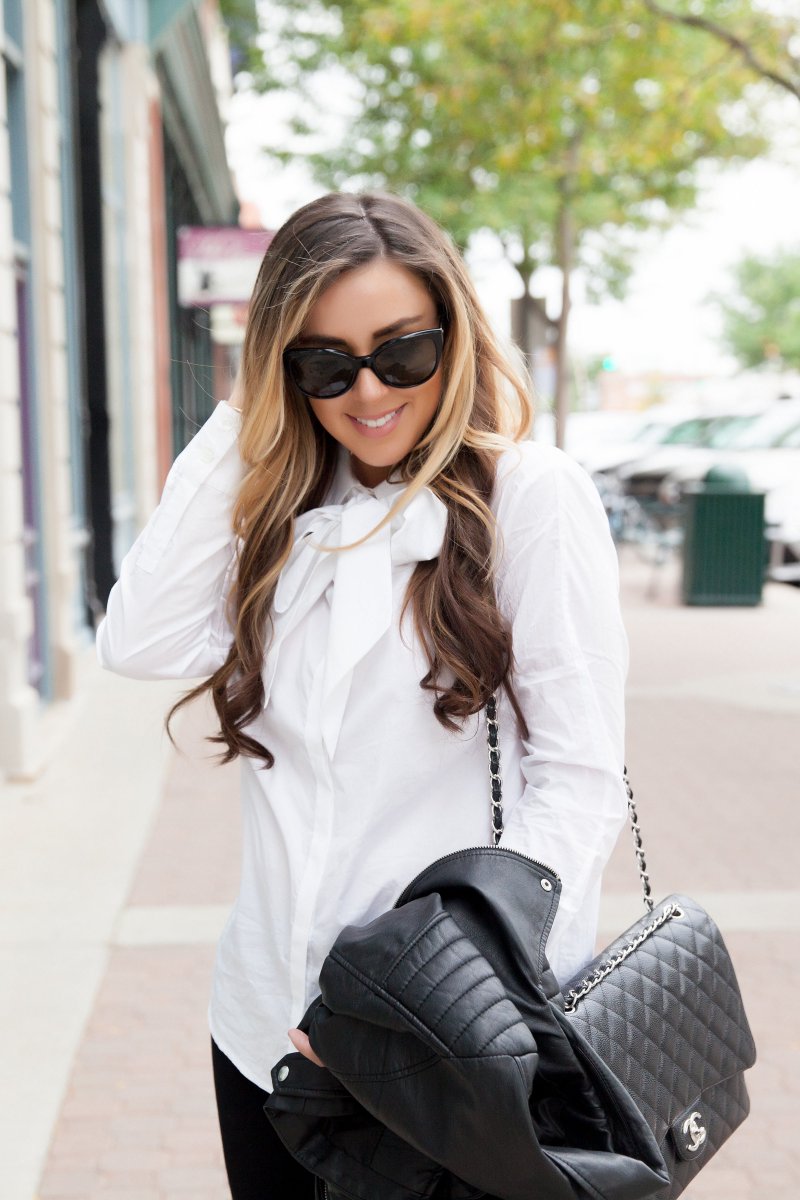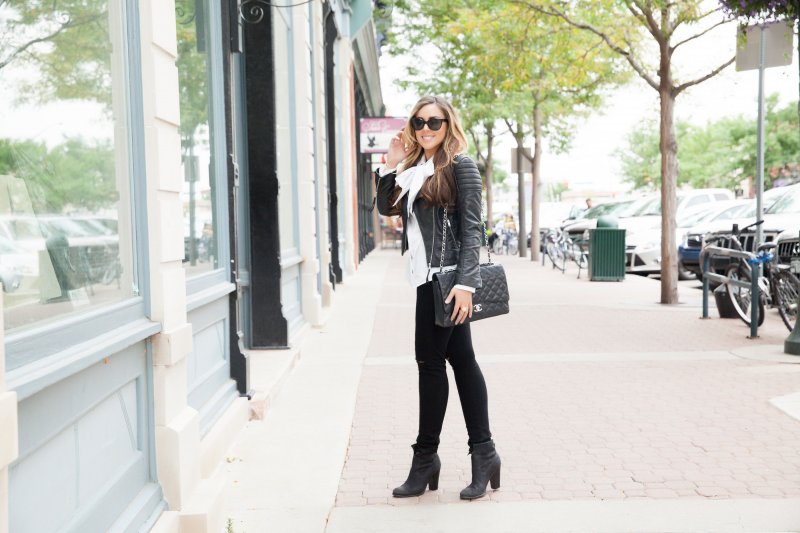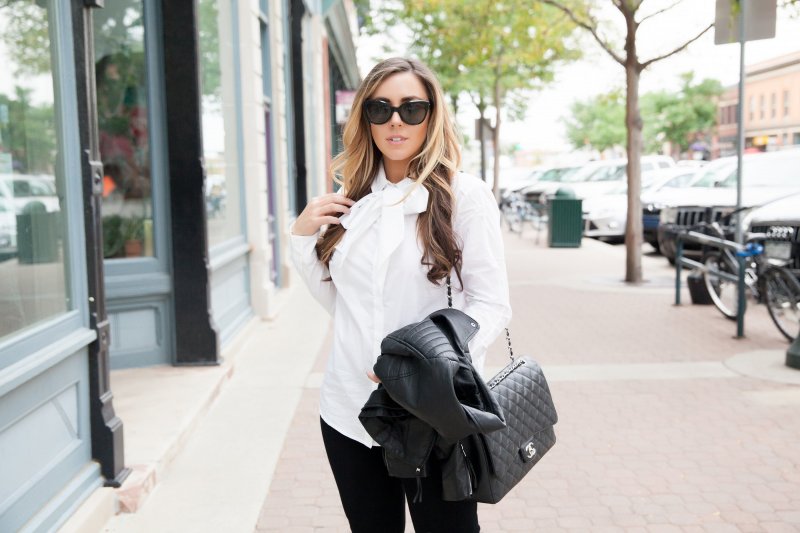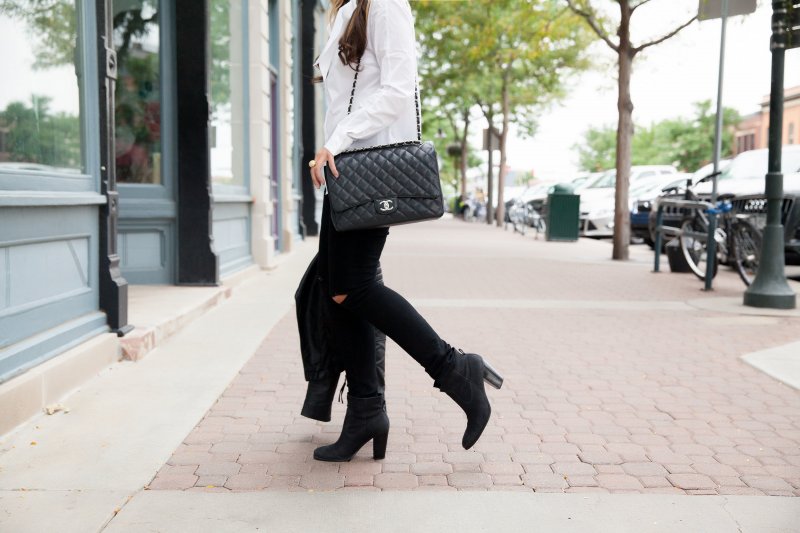 Sunnies.  Ring.  Similar Jacket.  Bow Blouse.  Jeans.  Booties.
As soon as I bought this darling bow blouse, I pictured this exact outfit in my head. I love incorporating lots of feminine and romantic elements into my looks, but for this one I wanted to add a little edge. In my opinion, a moto jacket is one of the essential investment pieces every woman should own; I wear mine all the time. (You can see how I recently paired it with a summer dress in my Date Night blog post.) I've had mine for years, but the moto jacket I linked is a gorgeous style at a nice price point.
Fit details… I wanted to discuss them briefly with you because I found this blouse to run a bit big. The sizing on the website says that it runs true to size, which it does for the most part… But if you're in between sizes definitely go with the size down; you can see in the photos above that it's a bit blousy around my arms and waist.
Also, if you're looking for a perfect-fit, flattering pair of jeans you must order these. I adore these jeans so much I ordered a second pair last week. They're slightly high-waisted, they are the perfect length, and the ripped details give them a cool feel without looking sloppy. Best of all, they fit true to size and they are so flattering.
I've been busy working on my plans for NYFW. I've been receiving show invites, looking into flights and hotels (seriously, I'm the worst procrastinator every single time), and planning photography sessions. My usual bedtime has been 2 AM lately, but I can't wait to share my time in NYC with all of you!  Will I see any of you there?