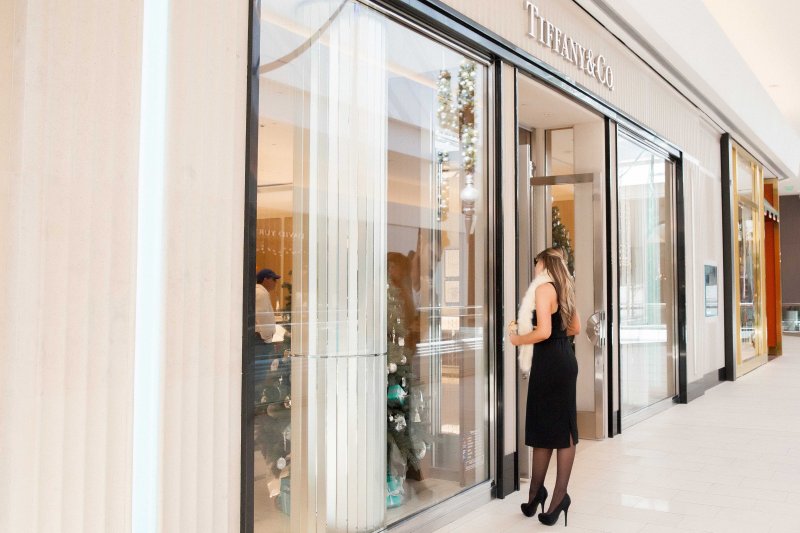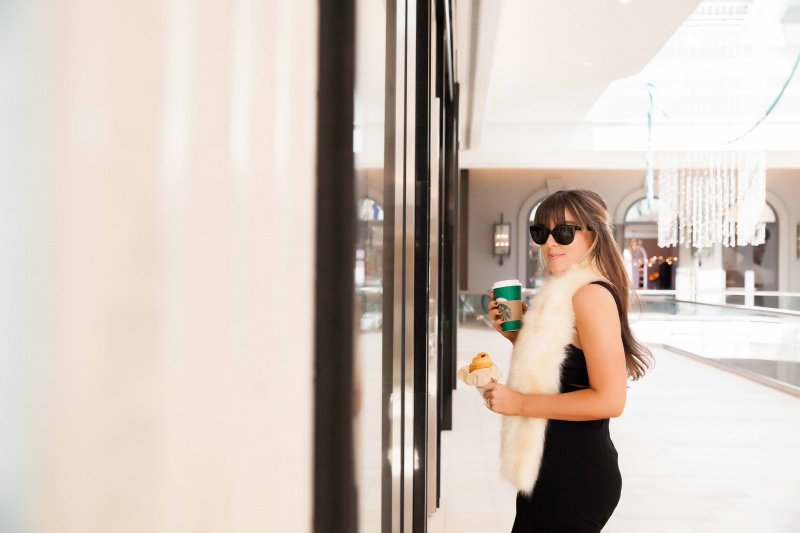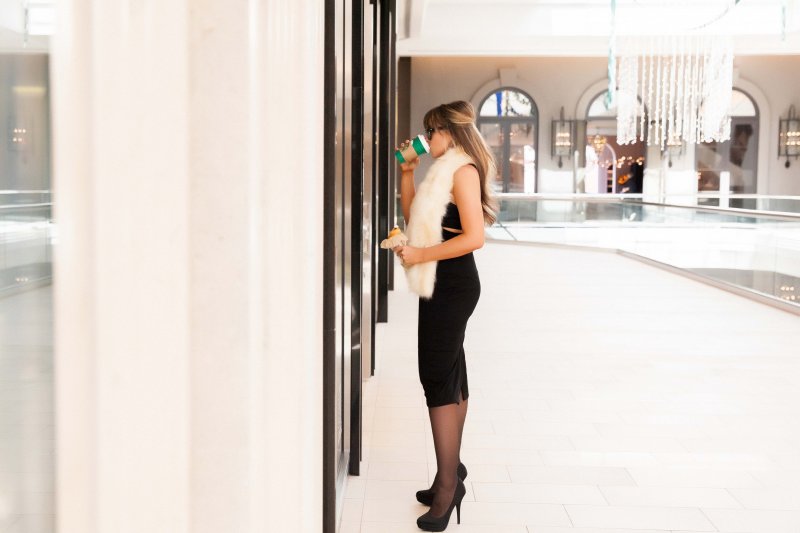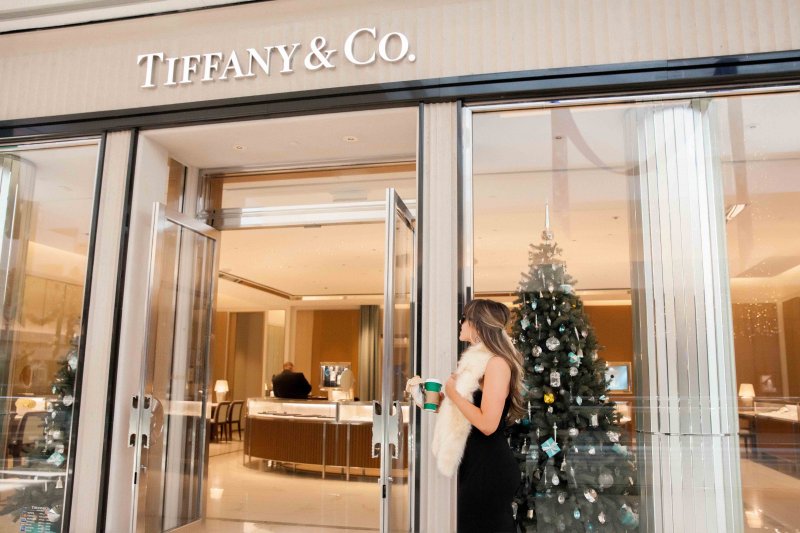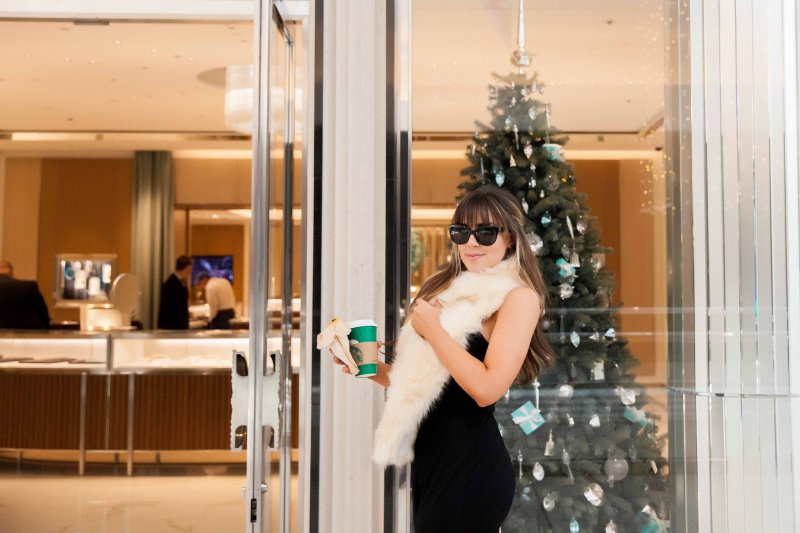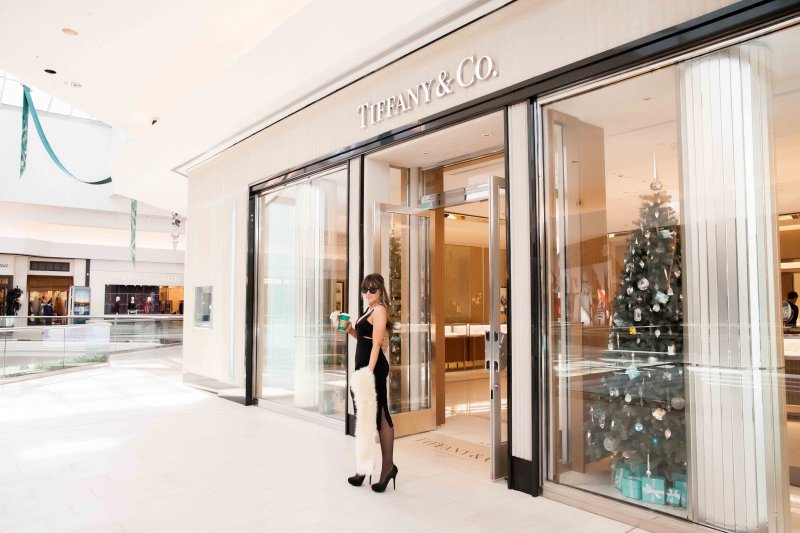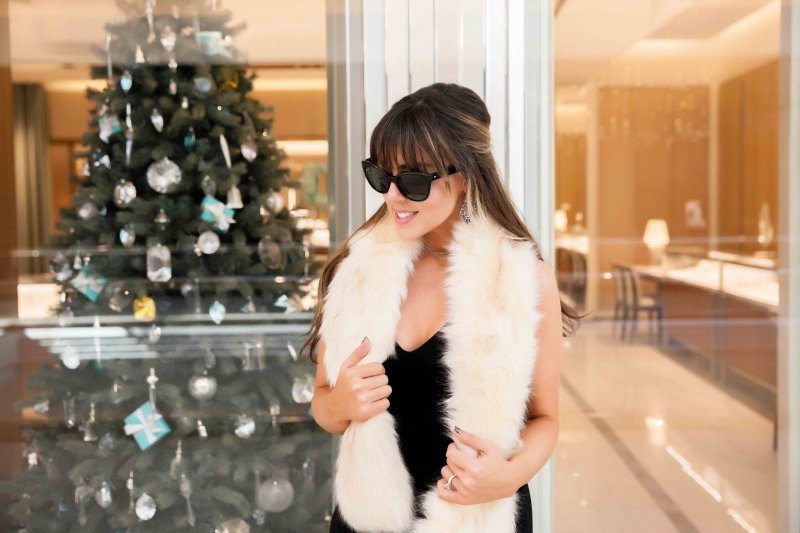 Sunnies.  Similar Earrings.  Choker.  Faux Fur Stole.  Dress.  Pantyhose.  Similar Heels.
Blowout, Lashes, Tan, Nails c/o Glamour Bar Denver (Mention My Blog for $50 Off Lash Application)
Photographed at Tiffany & Co. at Cherry Creek Shopping Center
It's no secret I have a fascination with beautiful old movies. I had Breakfast at Tiffany's playing in the background while I was planning and styling some blog looks. And I thought, "What would a modern Holly Golightly wear today?" I took the inspiration and ran with it to create this holiday party look.
I started with a simple black dress. Although Audrey's timeless black Givenchy dress would still be appropriate today, I thought maybe the modern woman might take it a bit more sexy for a party with subtle little cut-outs over the ribs. I added my favorite ivory faux fur stole and sheer black pantyhose for a little texture.
To update the look a bit more, I added these pretty Bauble Bar statement earrings with crystals in shades of purple. Unfortunately, these earrings have sold out since the first time I featured them on the blog in this blog post. I currently have my eye on these statement earrings; I think they would look amazing with this look. I completed the look with this lilac-gray velvet choker. Be sure you measure your neck so the choker fits snugly; I ordered mine a bit too big and the clasp occasionally slides around.