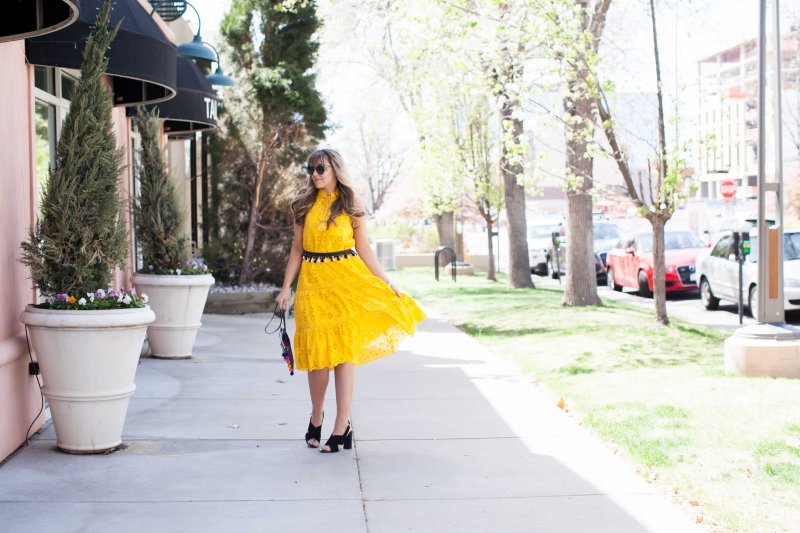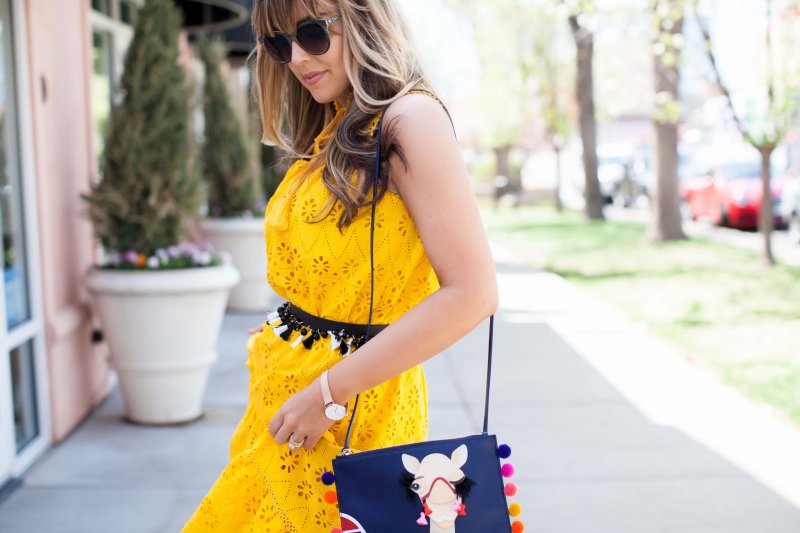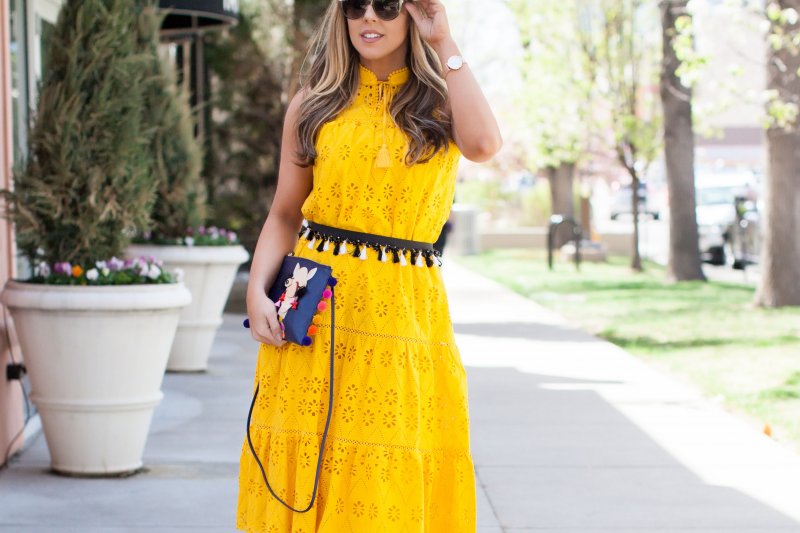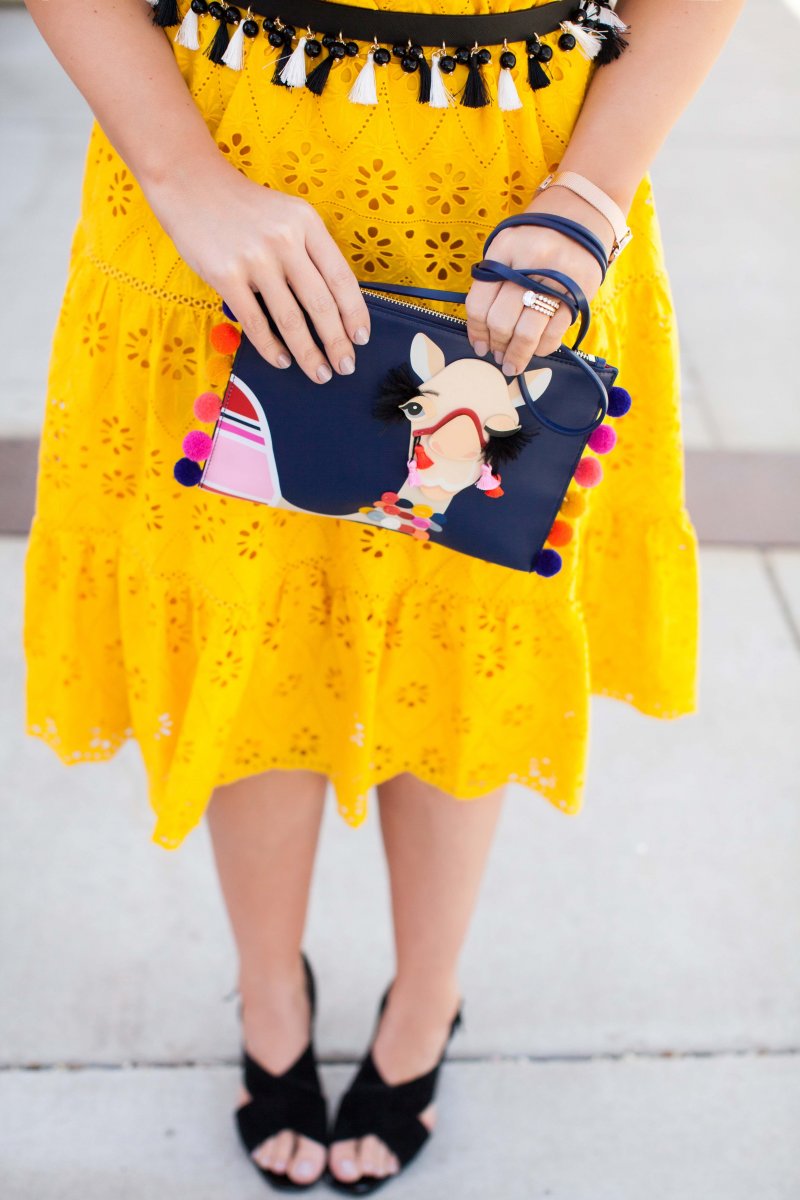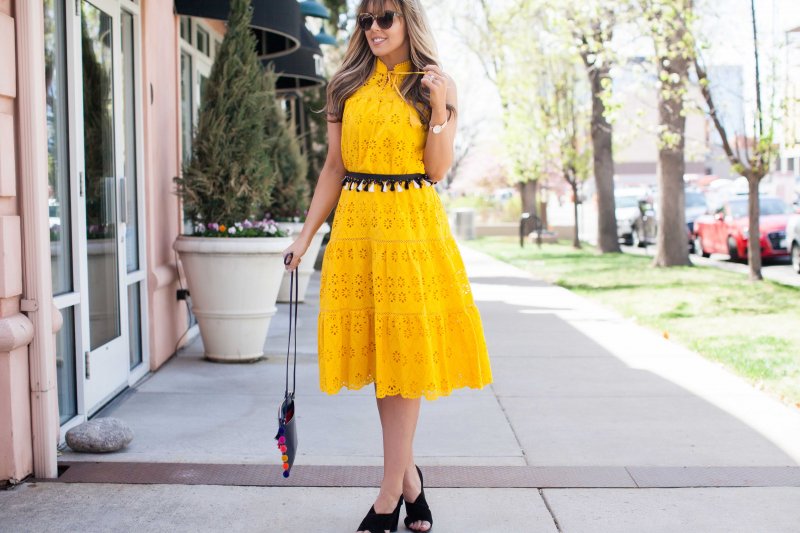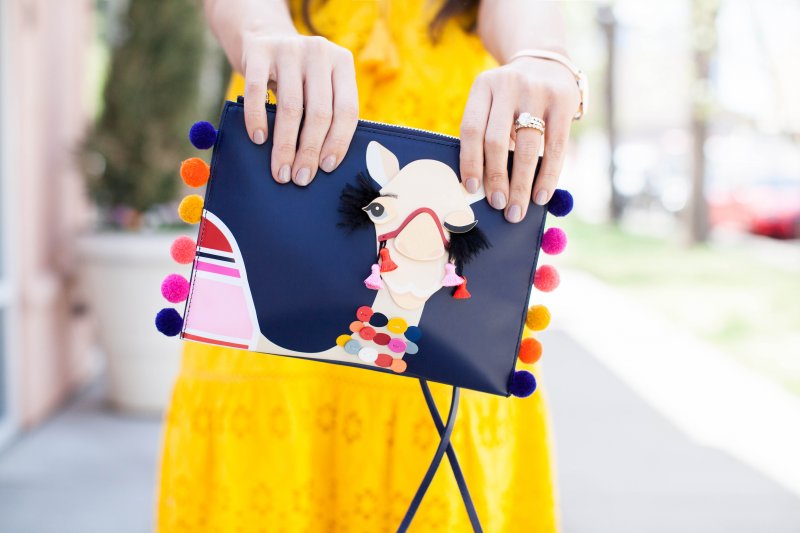 Sunnies.  Dress (On Sale!)  Tassel Belt (On Sale!)  Bag (On Sale!)  Rose Gold Watch.  Matching iPhone Case.  Shoes (On Sale!)
Blowdry, Lashes, Tan, Nails c/o Glamour Bar Denver (Mention My Blog for $50 Off Lash Application)
Sometimes I discover a dress that is just fun… And this is it, darlings. I fell in love with this dress while out shopping one day and I couldn't resist the bright, sunny color and the playful eyelet fabric. It comes with a matching fabric belt, but I paired it with this fun tassel belt to up the quirky factor.
I've been focusing on life lately… Spring cleaning, catching up on laundry, and tidying our home. Admittedly it's been a bit dull around here, yet I've found myself feeling quite fulfilled and happy. Apparently procrastination can occasionally be rewarded because now that I'm finally posting this look, everything is on sale.
Styling Tips:  Do you have thin legs? Leave off the included tie and the belt I'm wearing and let the dress be flowy; hiding any problem areas underneath and showcasing your beautiful legs! If you have an hourglass shape like me or want to draw attention to your waist, use either the included tie belt or add some tassels like I did. This dress looks just as beautiful untied at the neck and with flat sandals for a relaxed, beachy look.
Fit Details:  Dress runs true to size. If your measurements are in between sizes, go with the smaller size. I'm wearing a S in the belt since I have it around my waist. Shoes run true to size.