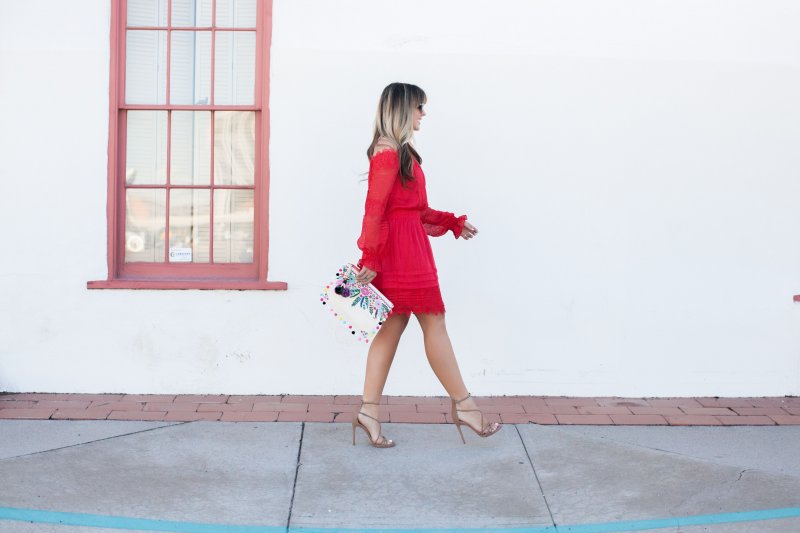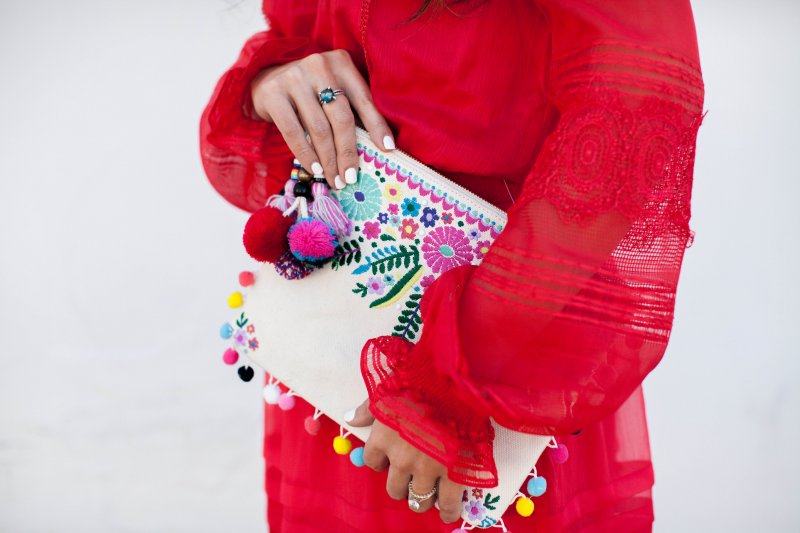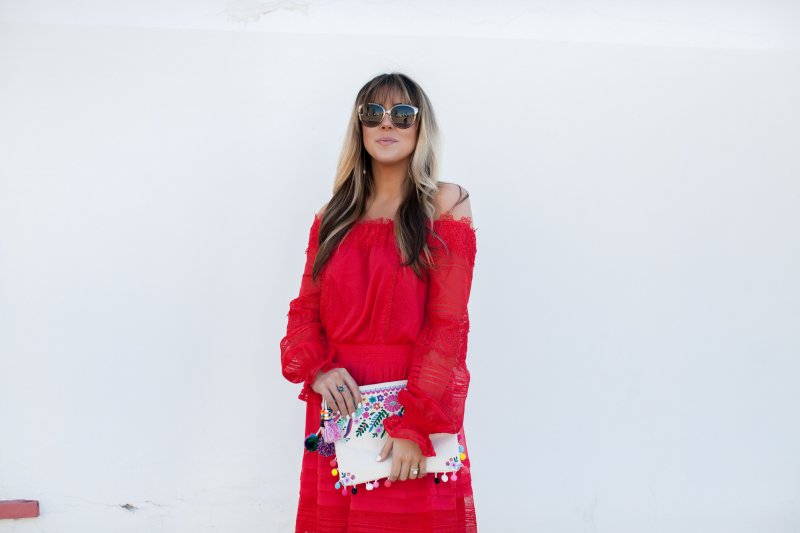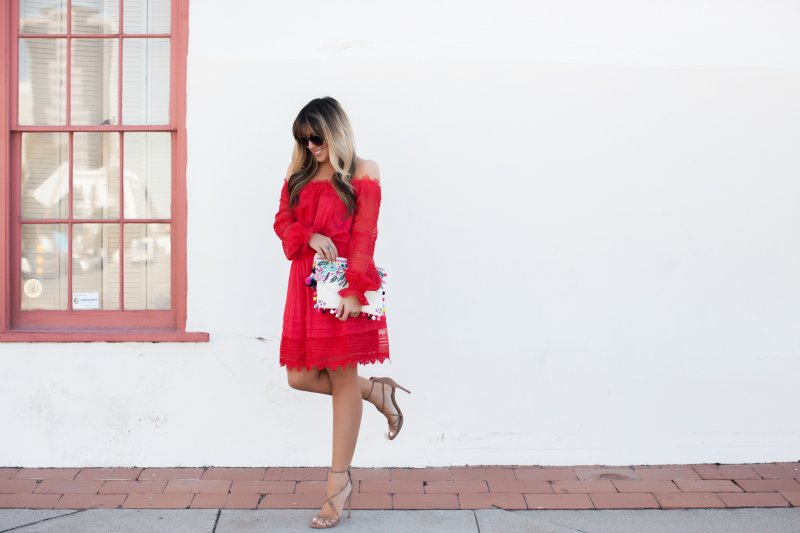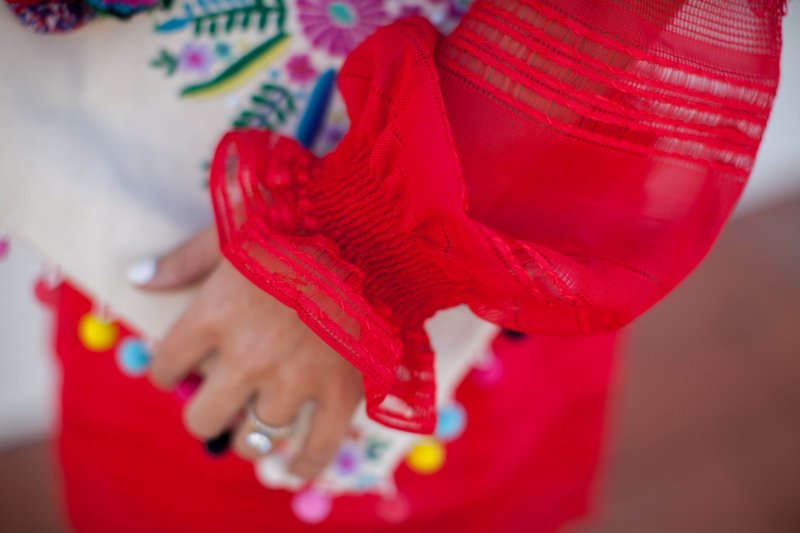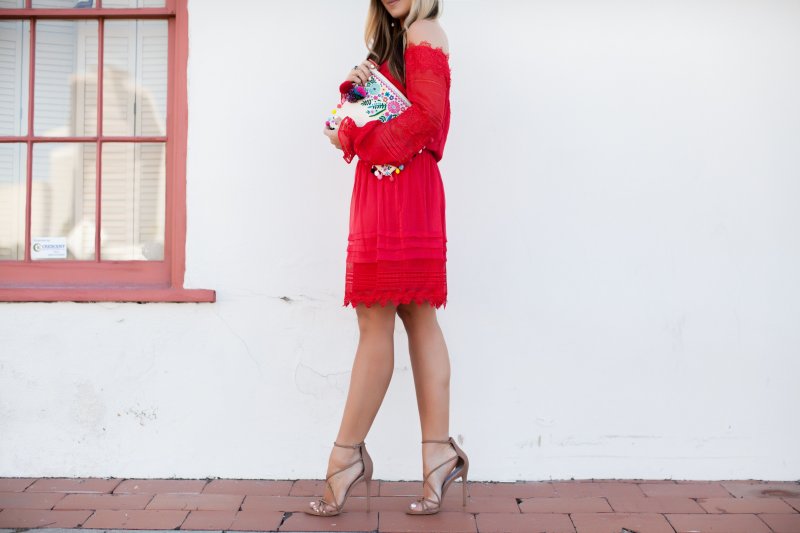 Earrings.  Blue Ring.  Dress.  Clutch.  Heels.
Lashes, Tan, Nails c/o Glamour Bar Denver (Mention My Blog for $50 Off Lash Application)
Have you ever worn a piece of clothing that transports you? Sounds a bit dramatic, I know, but when I put on this dress I felt as if I were walking down a street to a beachside dinner in Mexico or on my way to spend the night dancing in Spain. There's something so romantic about the lace details and billowy sleeves; it's the perfect blend of sexy and playful.

And can I tell you how happy I am this darling little clutch is back in stock?! Because you need one in your wardrobe this spring and summer. Even if we're not dining in Mexico or dancing in Spain; we can grab our little pom-pom clutches as we head out the door and pretend.

Here's to dresses that tell a story and darling little bags that spark conversation.