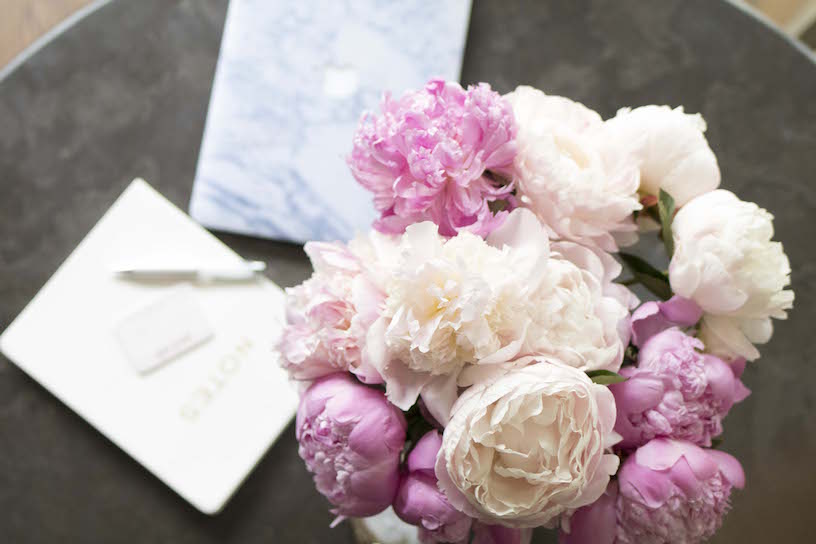 Article written for Bond Twenty – Find it HERE.
I'm happy to tell you that I've partnered up with the Bond Twenty team as a Summer Editor to write a series of posts for their incredible online fashion and lifestyle community. I love their romantic, feminine aesthetic and I think it pairs perfectly with mine.
If you're new to meeting me, I'd like to say hello and share a little about myself so you can get to know me better. I'm married to my best friend and love of my life and we live in Denver, Colorado with our three dogs. If you're an animal person, I automatically love you because we treat like children too often for their own good – like the Easter treat hunt we had for them this year.
I began writing online while I was still in law school and am now blogging full-time after launching my fashion + lifestyle blog The Cashmere Gypsy in August 2015. On my site I document my personal style, create beauty tutorials and reviews, write about lifestyle topics like home decor and weddings, and share my travel experiences with my readers. The hard part? I'm a work in progress and am still seeking to achieve a work-life balance because "being your own boss" can be tricky. My favorite part? I love connecting with other women via my blog and social media and lifting each other up with positivity… I'm a girls' girl through and through.
One of the questions I'm asked most about being a blogger is, "So what do you do all day?" Blogging is an untraditional job and can seem somewhat confusing to those with more traditional jobs and even to people in the blogging world. Over time and as I've transitioned from a hobby blogger to a professional one, my day-to-day activities have definitely changed. I hope this post answers some questions for those of you who are curious… And may even help bloggers out there who are wondering how to balance their day and organize their schedule.
At the bottom of this post, I've linked some great resources for you work-at-homers out there and I would love to hear any advice or tips you're able to contribute. How do you stay focused? How do you stay organized? How do you manage the work + life balance? And how do you force yourself to "shut off" work at the end of the day?
6:30 AM
My alarm goes off a few times and I allow myself an hour or so to browse through my social media and interact with my readers and followers. I love chatting with my readers so much, I often spend this time responding to them and sometimes I don't even get to my emails! Oops… We'll handle those later.
7:30 AM
I check in with my photographer. We go over the outfits we'll be shooting next and discuss upcoming projects and events. It's important for us to be on the same page so my blog calendar stays up to date and I'm not late on any post deadlines.
8:00 AM
I like to start my day with a cup of coffee and head outdoors because working primarily at a computer can be stifling. I think it's great to get a breath of fresh air and get moving in the morning. I rake leaves, shovel snow, or water flowers depending on the season. It may sound silly, but I really look forward to this time each morning.
8:45 AM
I head to the gym, where I take a ballet barre class. I'm getting back into a workout routine and I love the accountability group classes provide. (There's no way for me to slack off or escape without embarrassing myself!) I grab a bouquet of fresh flowers on the way home.
11:00 AM
I get ready quickly and my photographer meets me to shoot two looks for next week's blog posts. Since my work is mostly visual, I always set aside time for photography… Some days it may be a longer shoot with more outfits, some days my husband snaps some photos after he returns home from work, and some days I photograph things around my house.  The only exception is when I'm filming a makeup tutorial or beauty product review; I allow about four hours to film and edit, so I usually skip photos on those days.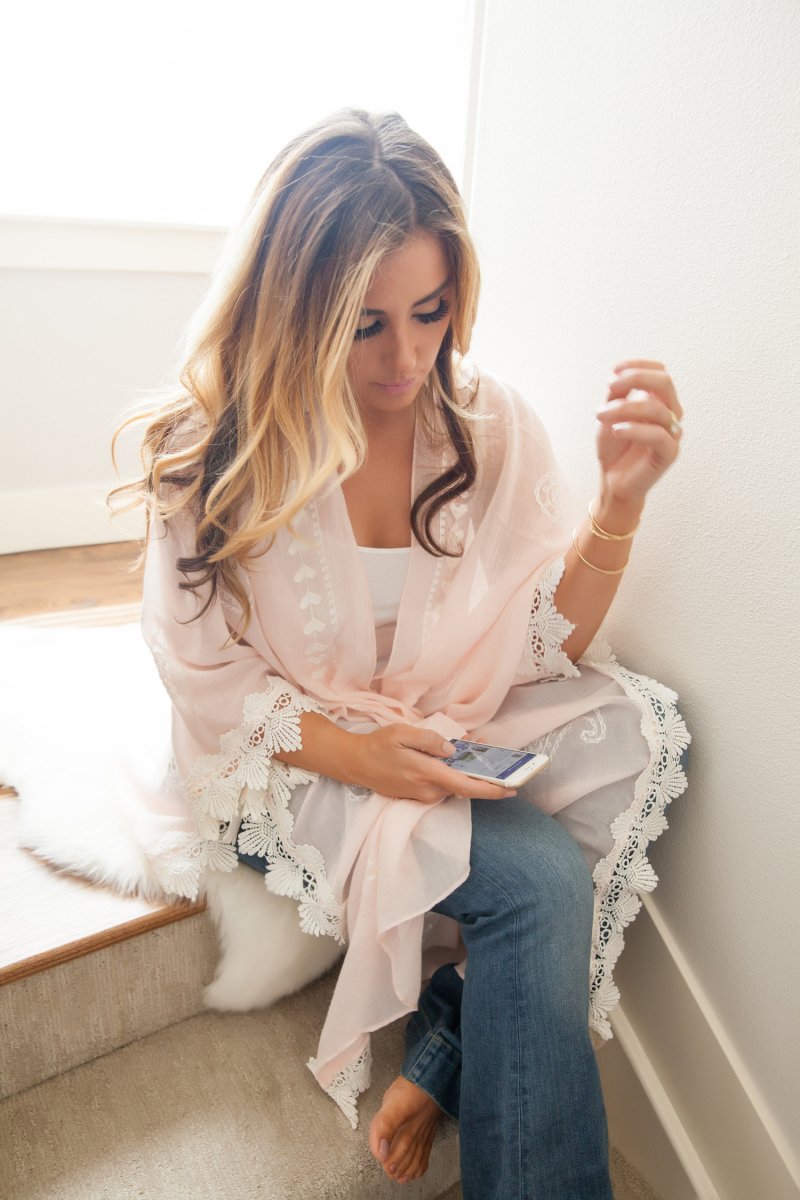 1:00 PM
I head to a lunch meeting with a local boutique owner and her marketing manager. We discuss my brand, their brand, and ways we could collaborate and work together. I make notes to follow-up on later.
1:45 PM
I return home and am distracted by my dogs for a solid ten minutes… I just can't resist their sweet faces. Oops. Back to emails… I receive a lot of emails for the size of my little business. A majority of my email time is spent saying no to brands that aren't a good fit, which is always difficult for me. I touch base with people on ongoing projects and confirm upcoming meetings. I get so excited when a new and exciting opportunity comes into my inbox… I think I'll always get butterflies when that happens.
3:00 PM
I eat a cookie really healthy veggies as a snack. I'm constantly telling myself I'll finish my posts a week or two before I publish them, but it rarely happens. So today I edit my photos, add product links, and write my blog post that will go up the next day.
5:00 PM
It's planning time. And this particular day I use it to move some projects around, plan blog posts for next week, and plan out my Instagram posts for the next day. I prefer old school planners I can actually write in because if I don't plan and write things down I am a total mess and never accomplish anything… Not kidding in the least.
My organization tips if you're like me? I have one nice planner for my personal appointments and reminders, family events, and upcoming activities and special occasions. I keep another planner solely for work where I can scribble, cross out, and white-out things as my projects and tasks change. Instead of  writing a million to-do's into my planner and feeling awful if I don't get to them, I have a notebook of ongoing to-do's and I just cross them off as I go.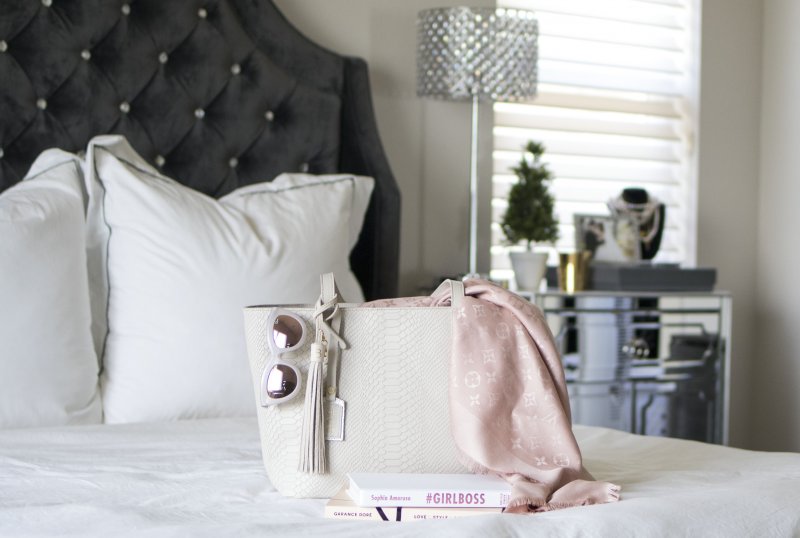 6:00 PM
I prepare and cook a Blue Apron dinner for my husband and myself. I am mildly concerned about the amount of garlic I used because we have an event to attend tonight. Husband does dishes.
7:30 PM
After dinner, we attend a charity event hosted by a local boutique in downtown Denver. It's a great chance to meet people and network with local brands and business owners.
9:00 PM
Back home, I quickly browse through my emails to make sure I haven't missed anything urgent and I prepare my Instagram post for the next morning. I do some laundry, respond to blog comments, and respond to Instagram comments while I watch Grace and Frankie on Netflix. (If you haven't watched, it's great!) I am an incurable night owl, so I read for 30 minutes before dozing off around 12:30 AM.
Are you a blogger, freelancer, or entrepreneur? Below I've linked some resources that might be helpful to you as you plan and organize your week. Feel free to link more down below in the comments!
Sample Schedules
Sample Week Schedule for Freelancers
Sample Day Schedule for Part-Time Bloggers
Sample Day Schedule for Work-at-Home Moms
Tips & Advice
Tips for Managing a Work-at-Home Schedule
Blogger Emily Schuman's Tips for Working at Home
Printable Planning Sheets
Daily Planner and Routines Checklist
Daily Hour-by-Hour Schedule and Monthly Calendar
Weekly Blog Planner and Blog Post + Project Sheet