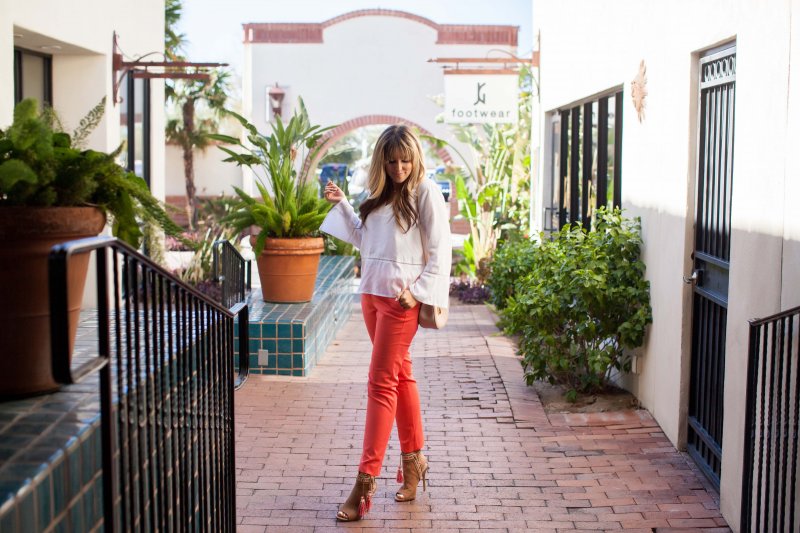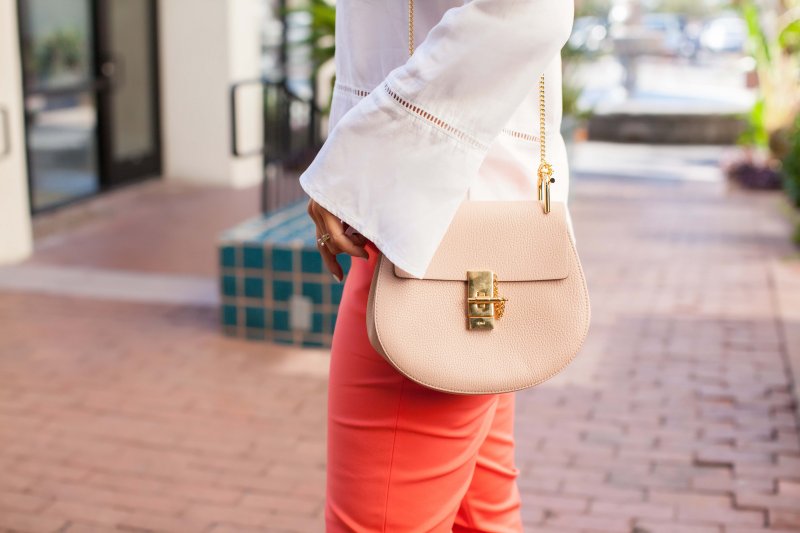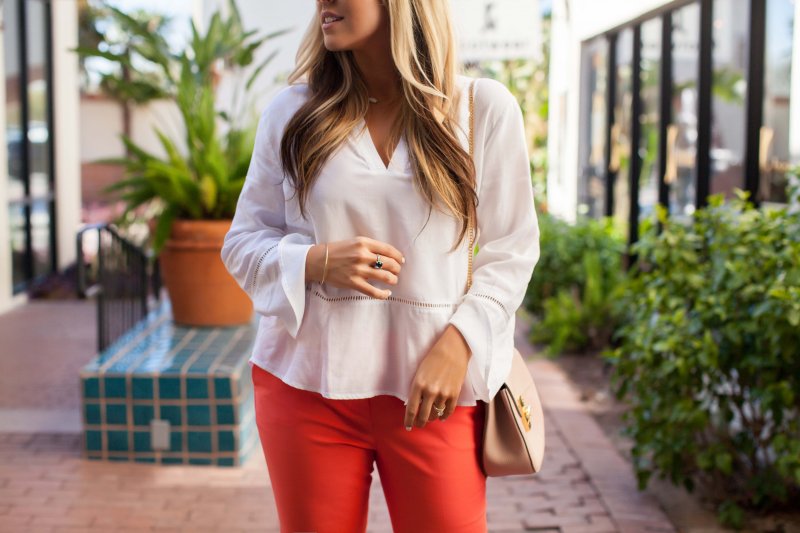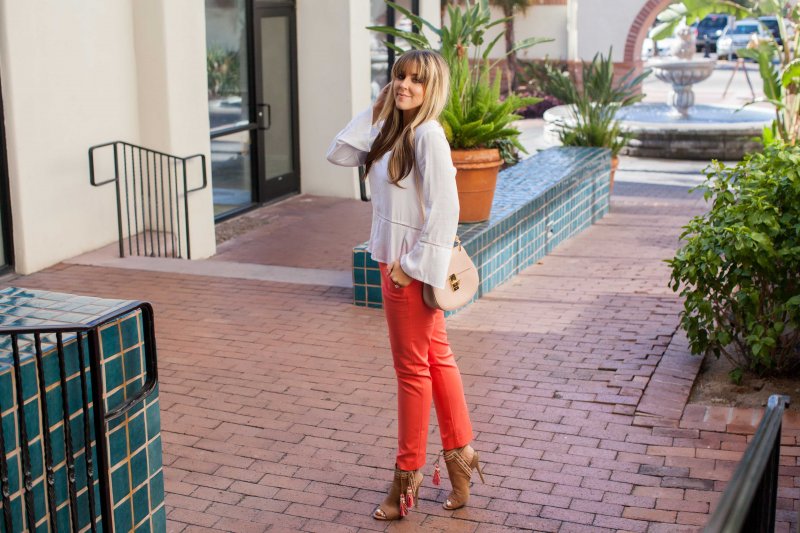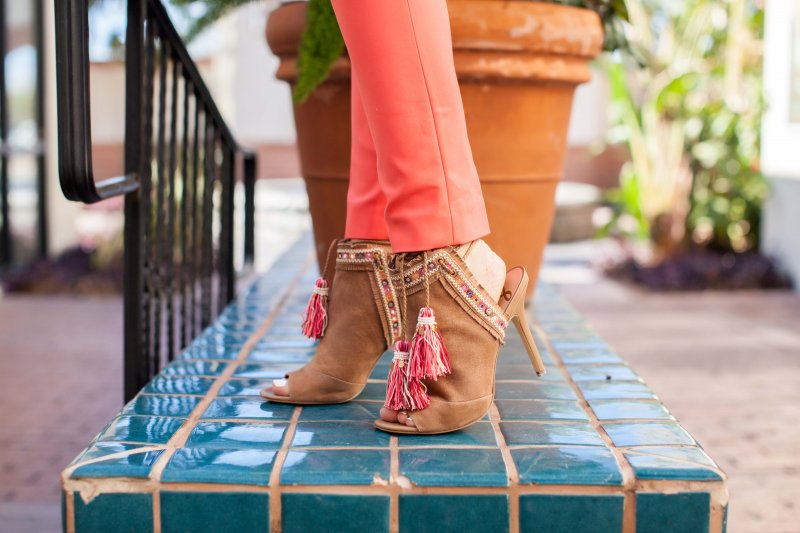 Earrings.  Necklace.  Blue Ring.  Top.  Pants.  Handbag.  Shoes.
Lashes, Tan, Nails c/o Glamour Bar Denver (Mention My Blog for $50 Off Lash Application)
One of my favorite spots in Tucson is the Casa Adobes Plaza, home to some of the cutest boutiques, spas, and restaurants in the city. My mom and I love stopping here to browse the shops (fair warning: they do change out regularly) and enjoy the beautiful courtyards. Wildflower is one of our favorite lunch spots, so we always make sure to schedule our visit around lunchtime. I recommend the tomato bisque or the tuna guacamole for starters, and the ahi chopped salad or the short rib tacos for entrees. They make really nice cocktails as well. If you don't drink alcohol, order a fresh raspberry lemonade from the bar; it's really refreshing.
Fit Details:  Top fits true to size but I would suggest going one size up if you're in between sizes; I think it's more flattering when it's a bit loose. I found the pants' size guide to be perfectly accurate. I ordered according to my measurements and the cropped pants fit me like a glove. I absolutely love the bright color.