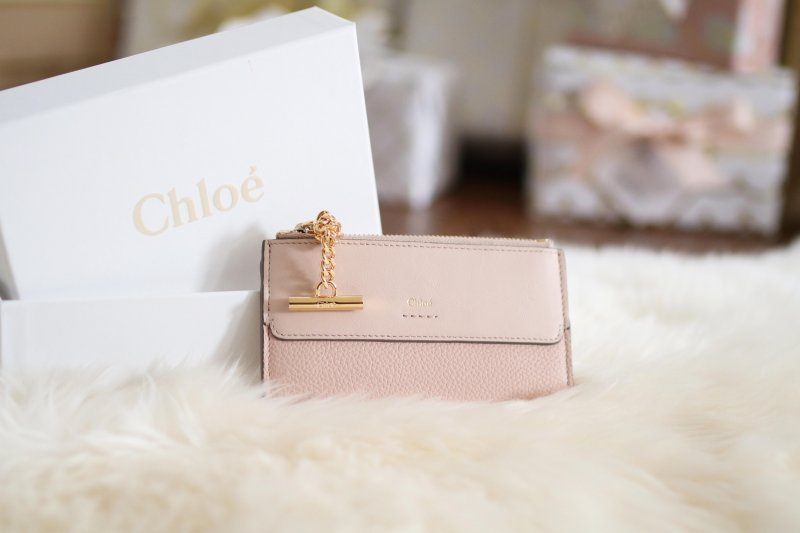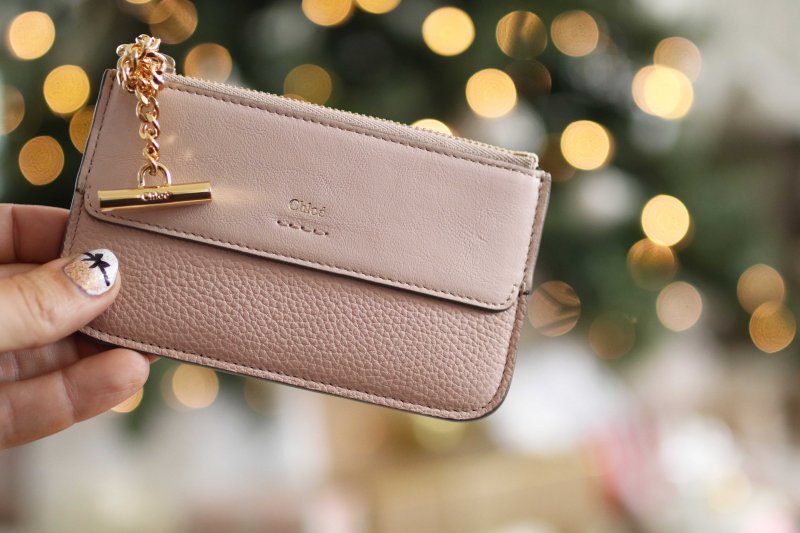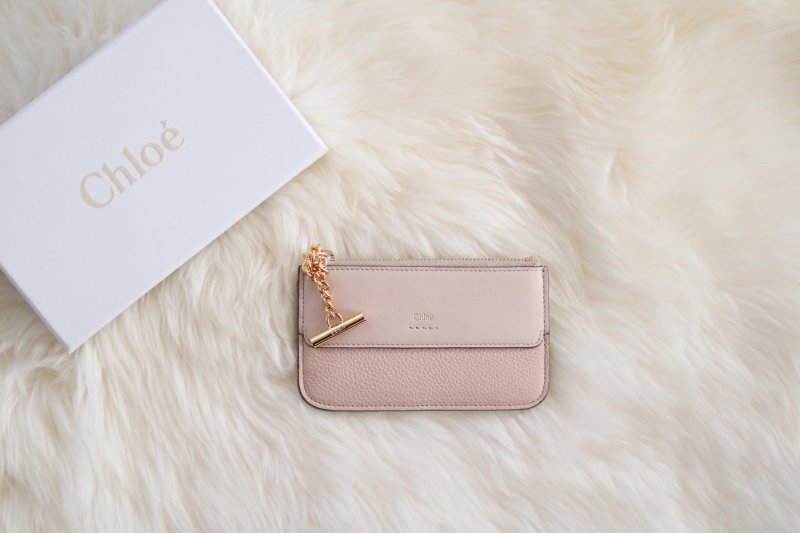 I am so excited to be able to offer you this giveaway. This is an item I've had my eye on for months and even included in my Luxe Gift Guide. It's this beautiful blush pink Chloé Card Case that holds four cards and has both an open pocket and a zippered pocket for coins or receipts. I think it's darling and I hope you like it as much as I do.
I apologize for not filming a video to reach my YouTube followers and show you the product up close. I was packing and doing laundry until 1 AM last evening and I just needed to close my eyes and rest before our drive today… This holiday season has been a busy (but wonderful!) one. Video aside, I can assure you that the card case is beautiful and well-made and will be the perfect addition to your handbag and may even become your go-to piece when you're out and about or running errands.
Please enter through the giveaway down below in the Rafflecopter widget. The giveaway begins Thursday, December 22nd at 12 PM MST and will end Sunday, December 25th at 12 PM MST. This giveaway is open to international entries as long as you are 18 years of age. If the winner does not email me (brittany@thecashmeregypsy.com) within 24 hours of the announcement another winner will be chosen.
Wishing you the best of luck… Thank you in advance for entering and participating! I hope you have safe travels this holiday week and take time to make beautiful memories with your friends and family. And thank you so much for supporting and encouraging me throughout this year… I appreciate each and every one of you so very much.