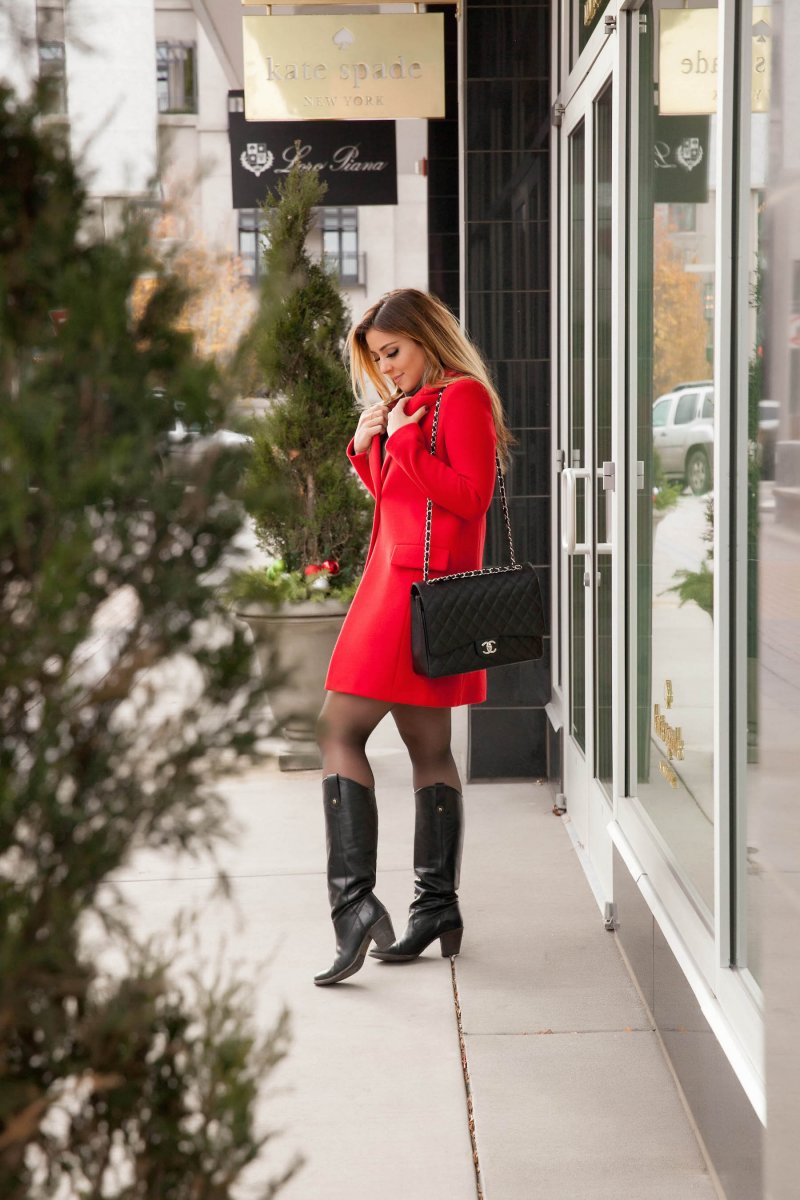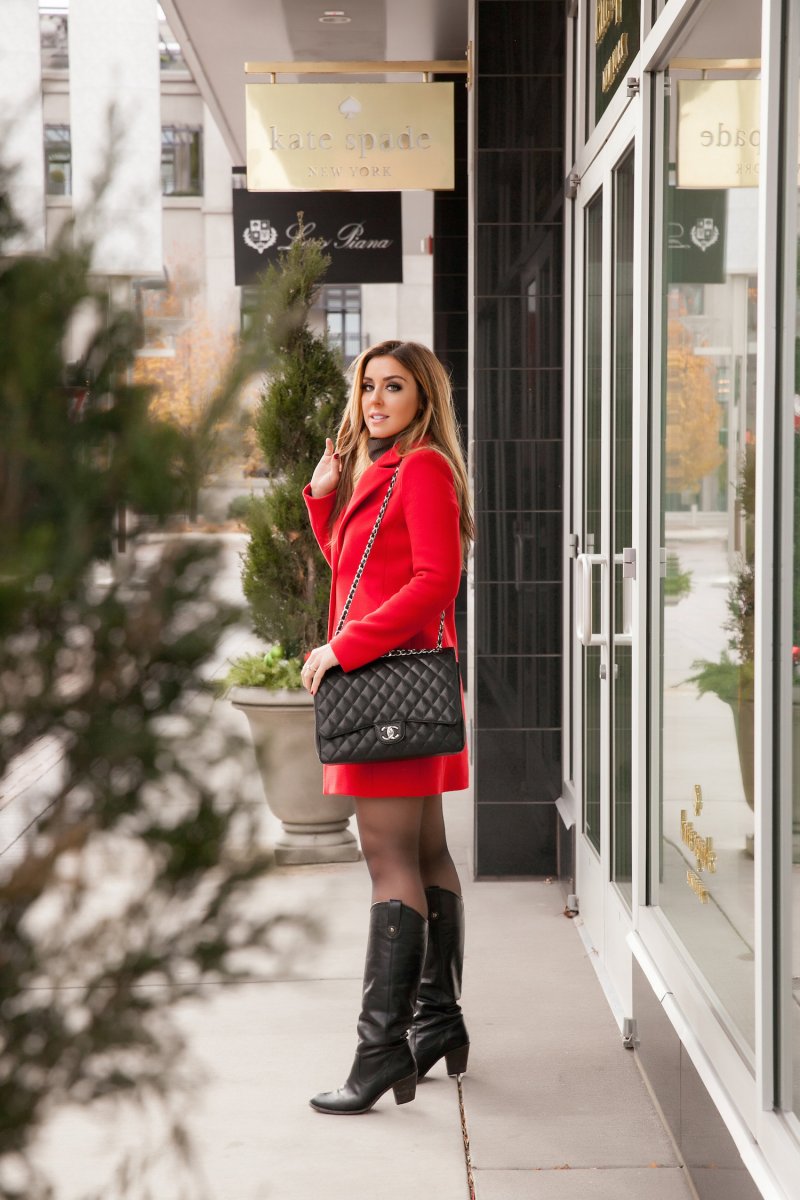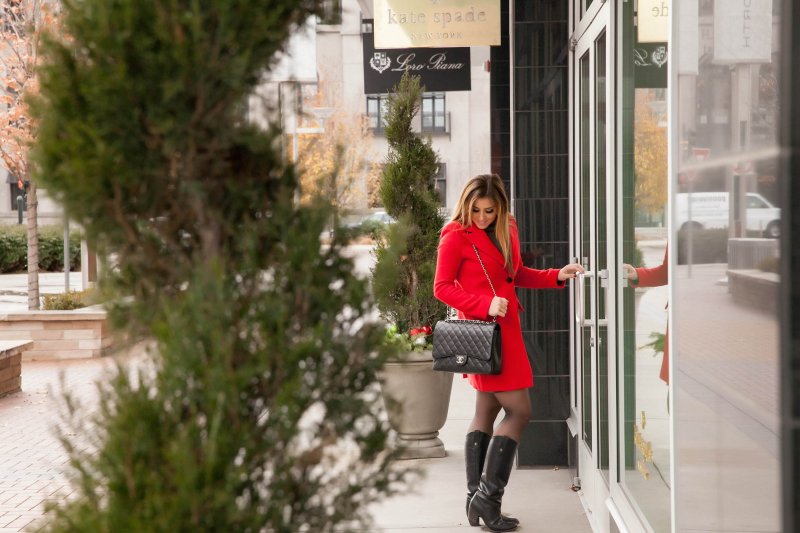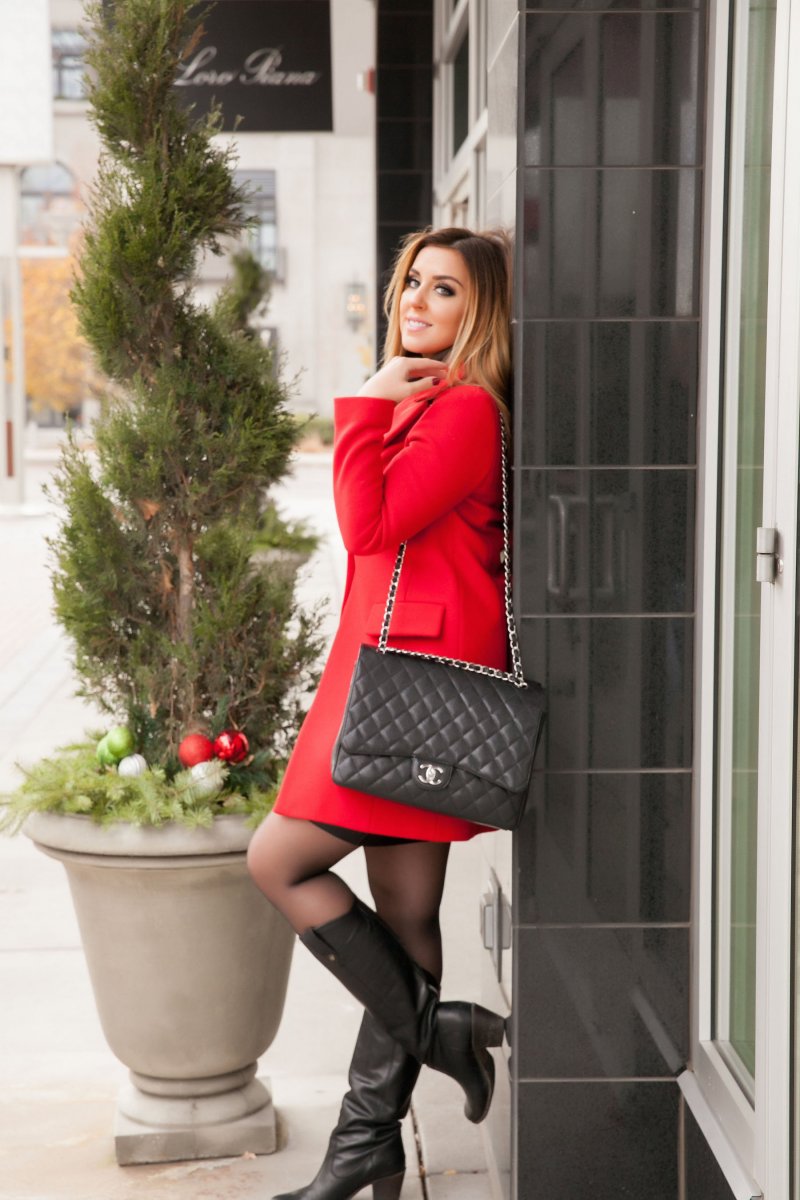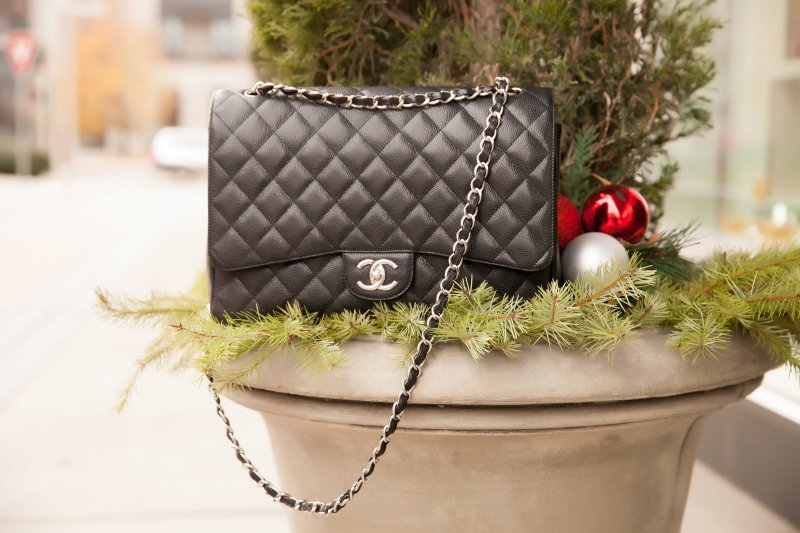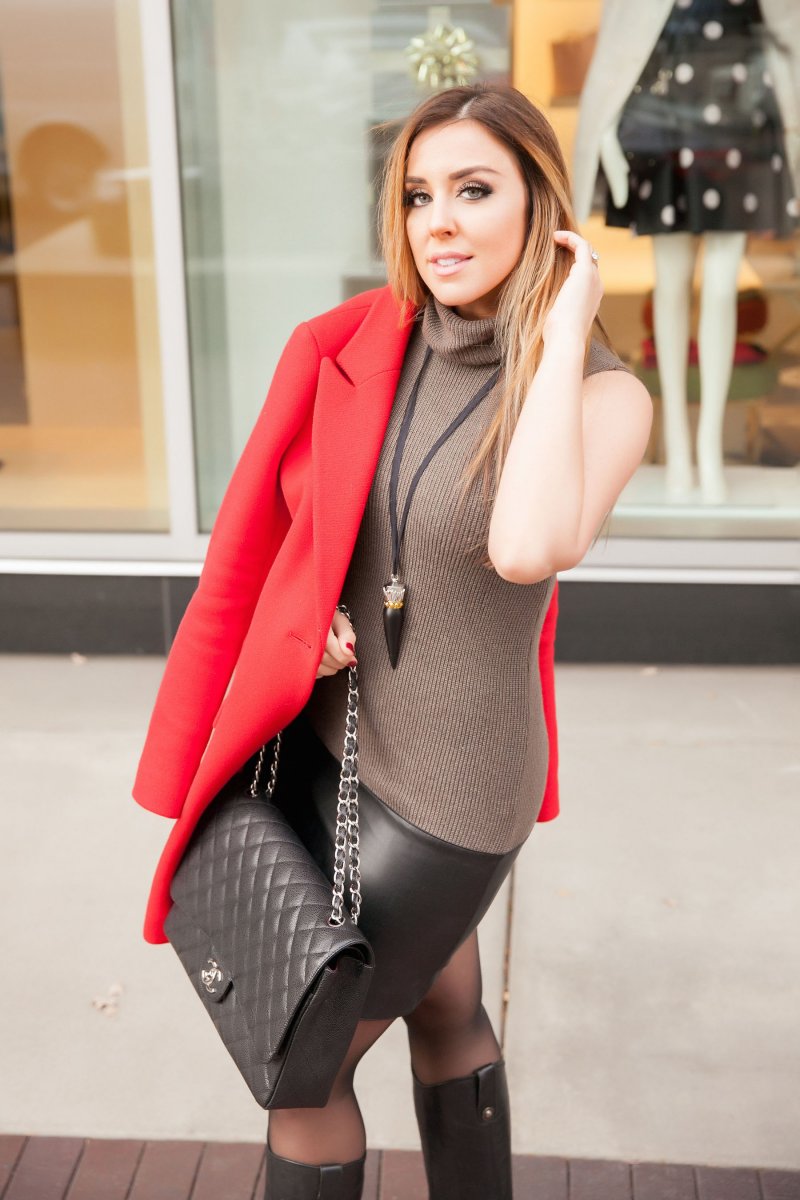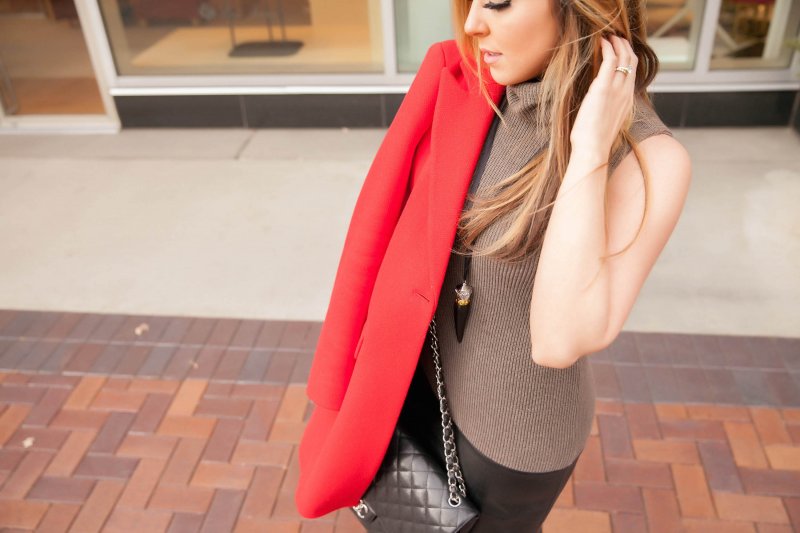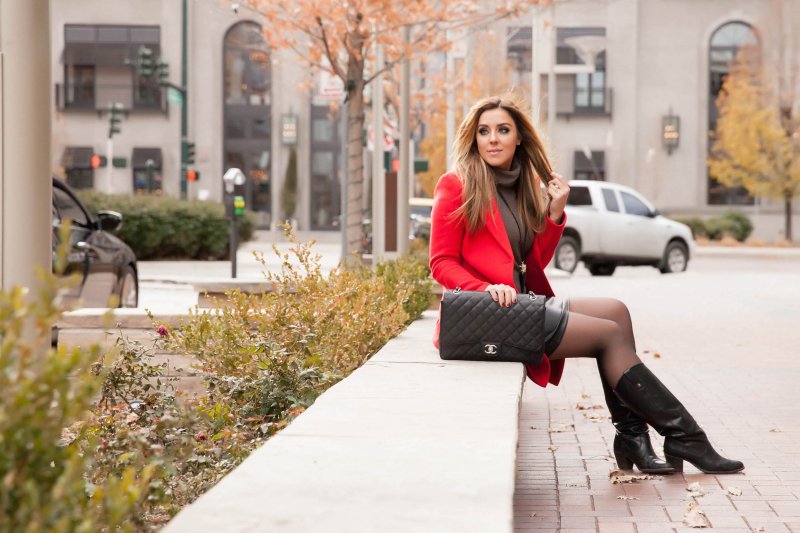 Red Coat (Similar).  Turtleneck Sweater Dress.  Sheer Hose.  Boots (Regular and Wide-Calf).  Necklace.  Chanel Classic Flap Bag (Similar Here and Here).
City sidewalks, busy sidewalks. Dressed in holiday style. In the air there is a feeling of Christmas. – "Silver Bells"
I found this cherry-red coat at Intermix last year in between wedding dress fittings with my mom. Each time I wear it, it reminds me of our adventures in Chicago and NYC during the holiday season… Rushing around, but full of Christmas cheer. I had been looking for a red coat for so long and was pleasantly surprised when I saw this in a shop window. I highly recommend having a tailored red coat like this one in your closet. Red coats look beautiful with neutral clothing and lend a pop of vibrance to any outfit.
And speaking of neutrals… This turtleneck sweater dress with the leather trim is my latest favorite. The leather adds a luxe touch and these colors are so beautiful together. I was surprised at how flattering this dress is on the body… There is a light, stretchy lining underneath that smooths everything perfectly. This dress would look lovely for holiday events and activities, but is such a classic style I'm sure I'll be wearing it for years to come.
Do you have all your holiday shopping done yet? Any incredible holiday shop windows you've seen lately?
Also… Don't forget… I draw the winner of my Christian Louboutin Lipstick Giveaway on Sunday! Enter if you haven't yet; I love sending pretty little packages to you guys.