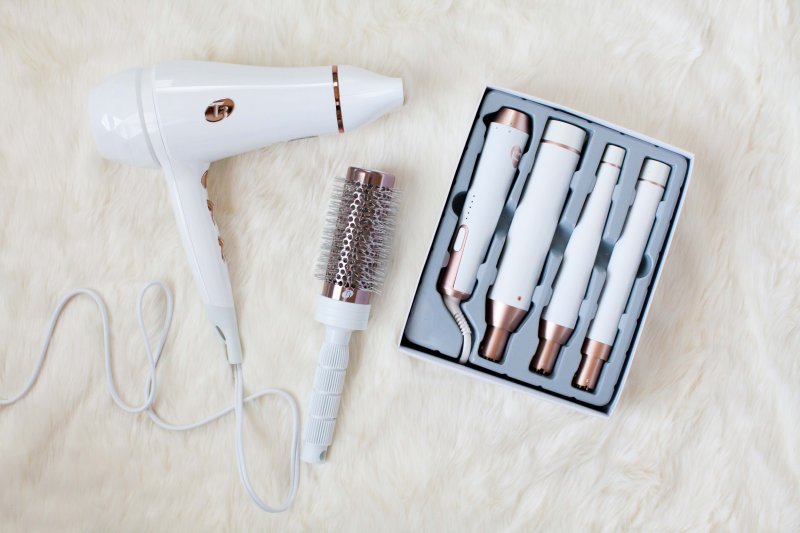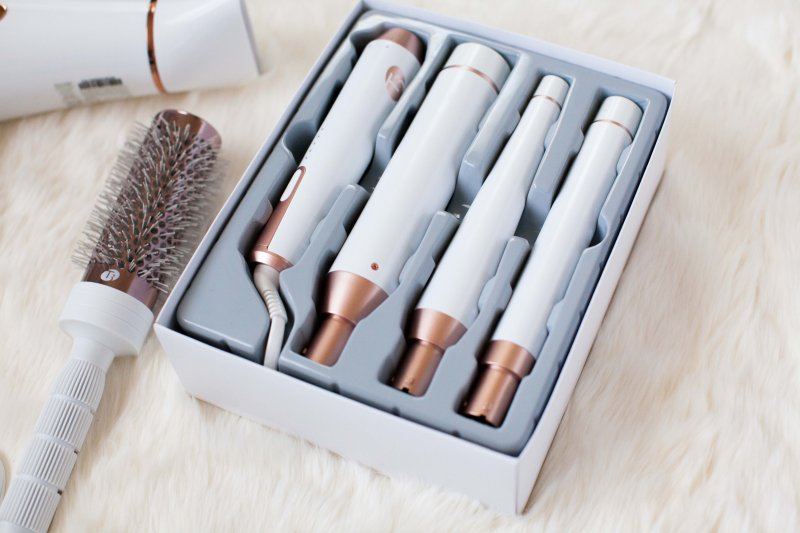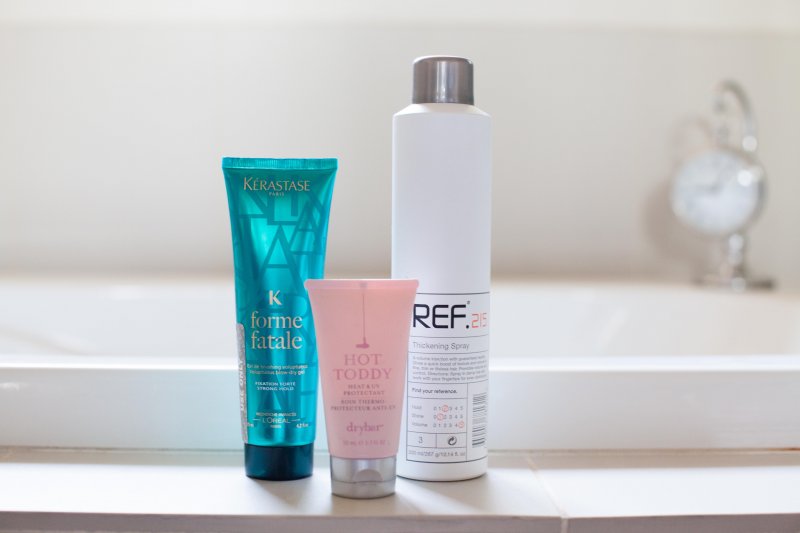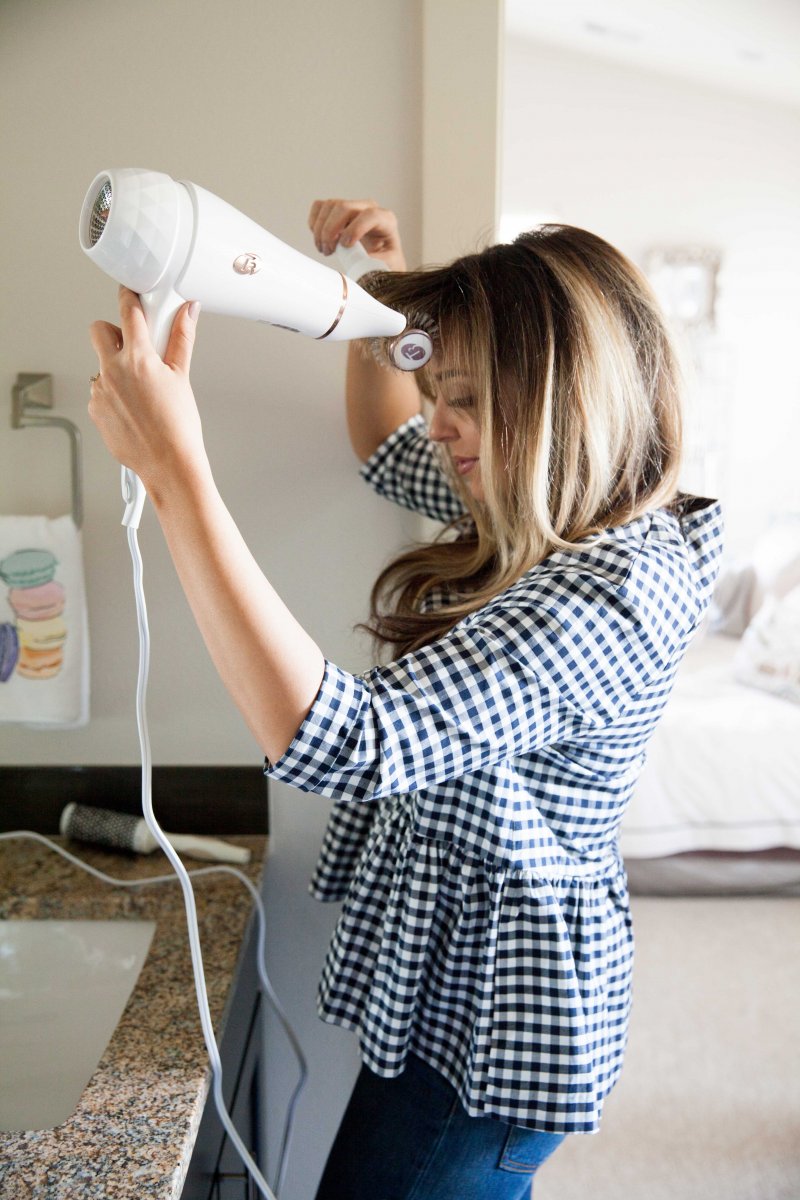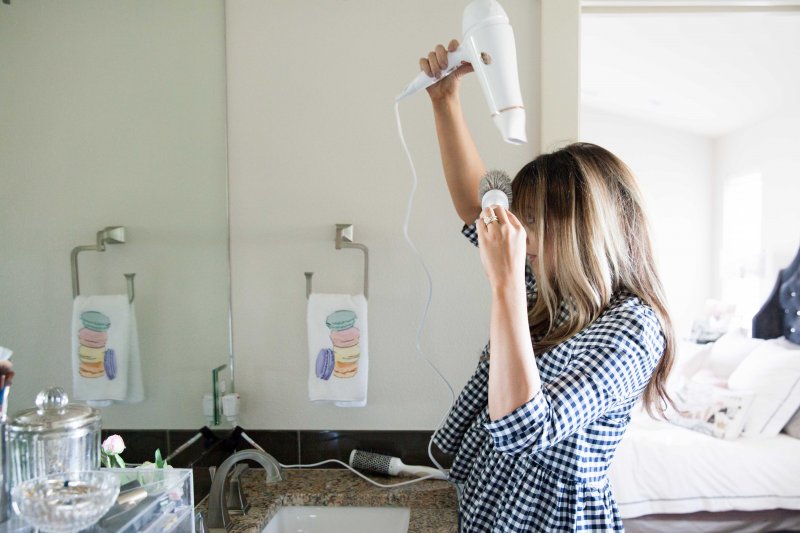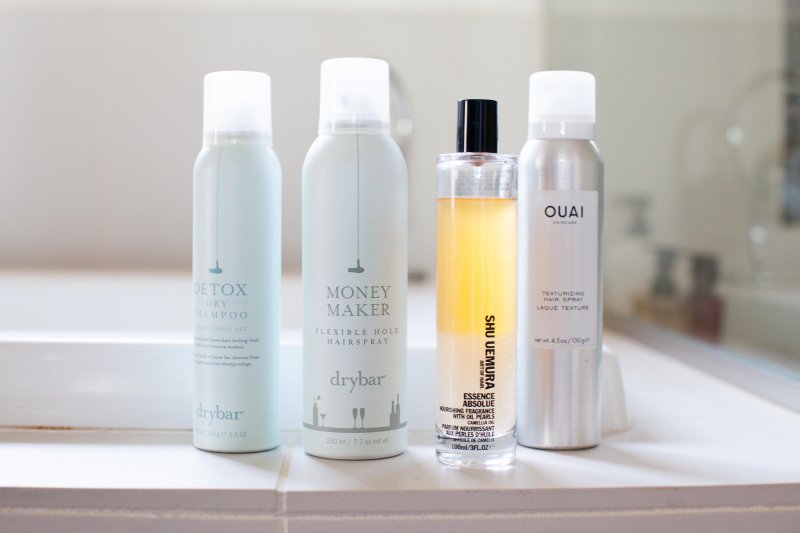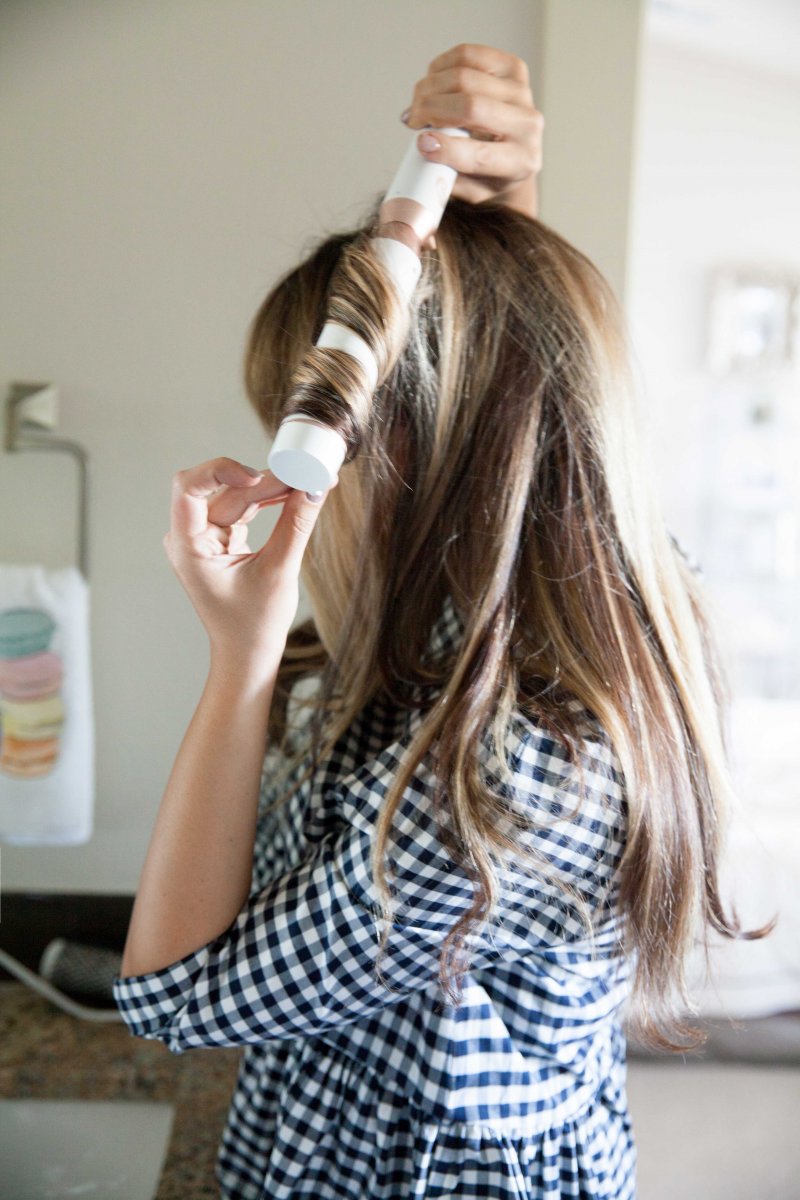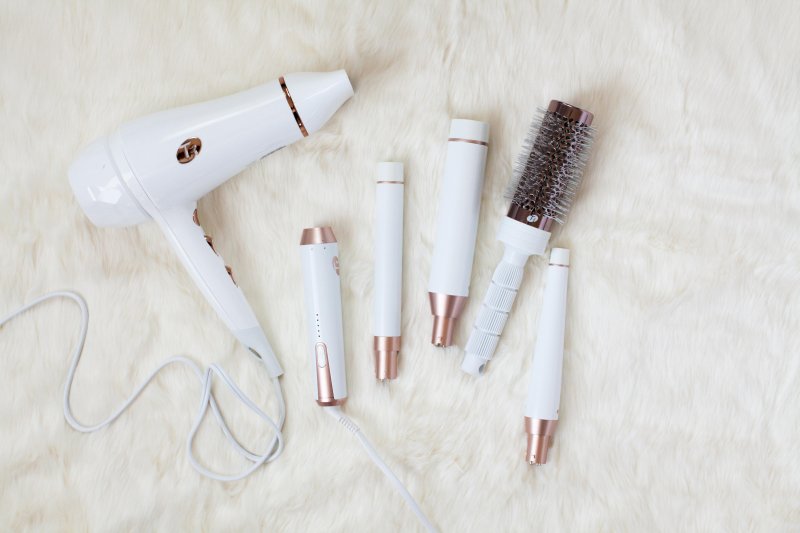 t3 Hair Dryer.  t3 Interchangeable Curling Wand Set.  Thickening Spray.  Illuminating Cream.  Heat Protectant.  Dry Shampoo.  Hair Spray.  Texture Spray.  Nourishing Oil Spray.
One of the questions I'm asked most often is what products I use on my hair. And if there's one thing I've learned over the years, it's that great hair products make a big difference in the appearance of a hairstyle and how long it lasts throughout the day and through events, weddings, etc. Before we get into the products I use and the order in which I apply them (just as important as the products themselves) I think it's important to give you a little run-down on my hair type just in case it's different from yours.
I have hair that's both highlighted and lowlighted, fine in texture but there's a lot of it. I now have no-heat, no-glue, n0-tape hair extensions from Glamour Bar that add volume and a bit of length. These photos were taken pre-hair extensions (you can see them here) but I was pleased to discover all of these products work well with them, so I haven't really had to alter my hair routine at all.
Styling Prep – While Damp
Styling – While Dry