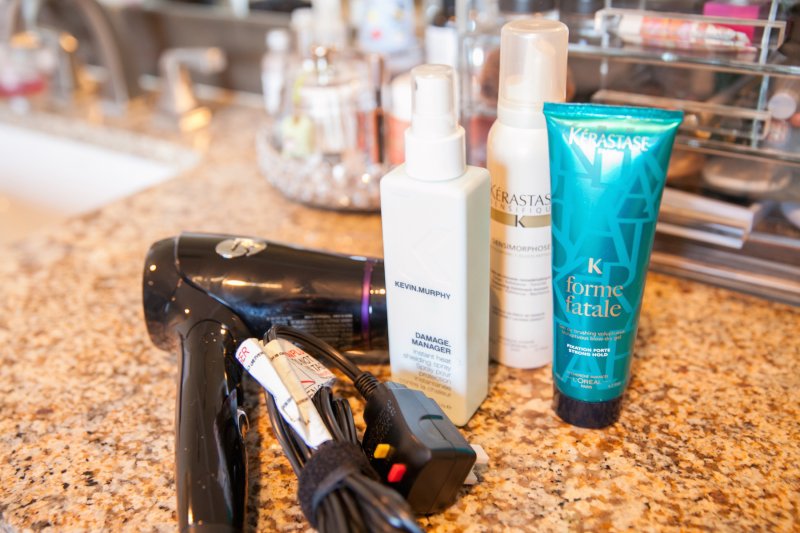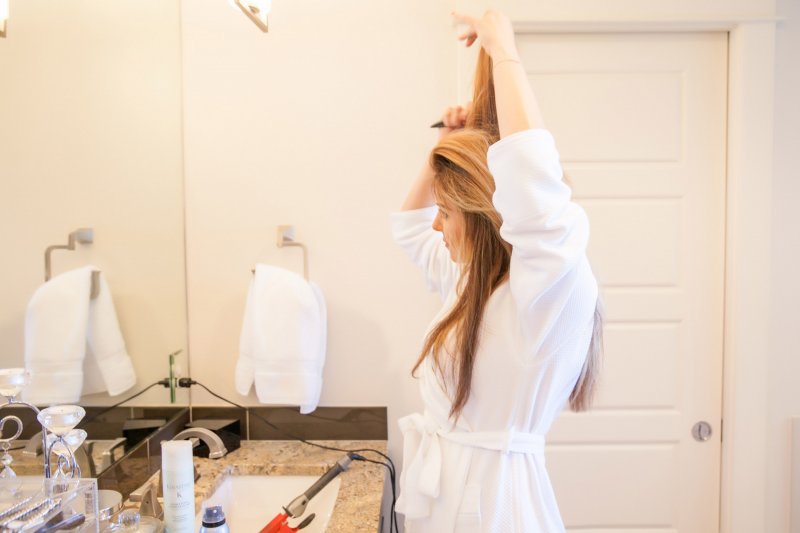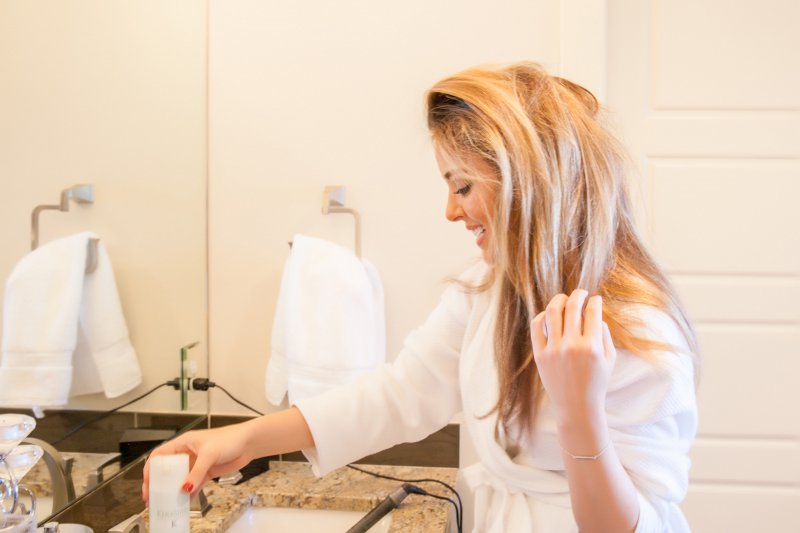 Lately, I've been getting lots of hair comments on my Instagram profile. I've been growing my hair out for years now, love my current hair color, and have finally perfected my hair routine for soft everyday waves so I'm guessing that has something to do with the comments as of late. In this article, I share the six easy steps for my go-to look and the products and tools I use to get it.
Since I used to live in a high-humidity climate, I'll give you humidity-suffering girls a couple little modifications. Spritz a little setting spray on each section right before you curl. And if your curls typically fall, try switching to a 1-inch barrel curling iron instead for this look.
All the products I mention are listed out throughout the steps and down below in one comprehensive list. Let me know if you try this look and what you think. I'd love to hear if it worked for you!
Lastly, be sure to check out my new Holiday page for holiday gift guides, the latest sales, and festive holiday looks. And… Enter my latest holiday giveaway if you haven't yet!
Step 1:  Prep
Towel dry hair. Apply Kérastase Densifique Densimorphose Thickening Mousse to roots and work halfway down hair for volume. Apply Kérastase K Forme Fatale to ends and work halfway up hair for silkiness and shine. Using a detangling comb or pick, gently comb out any tangles.
Step 2:  Blow-Dry
Spray hair with Kevin Murphy Damage Manager Heat Shield, concentrating on ends. Use a blowdryer and dry hair 3/4 of the way. To dry the remainder, use a round brush and the blowdryer, focusing on lifting the roots. I like BaBylissPRO blowdryer for everyday use and T3 blowdryer for traveling… But it would be perfect if you are tight on bathroom storage space.
Step 3:  Tease
Brush hair to smooth – my favorite is the Junior Mixture Brush by Mason Pearson. Then lift a small section of hair and using a tease brush, tease hair by brushing hair down toward scalp. I do two small sections on each side and two small sections at the back of my head. Lightly spray teased sections with hairspray (try this or this).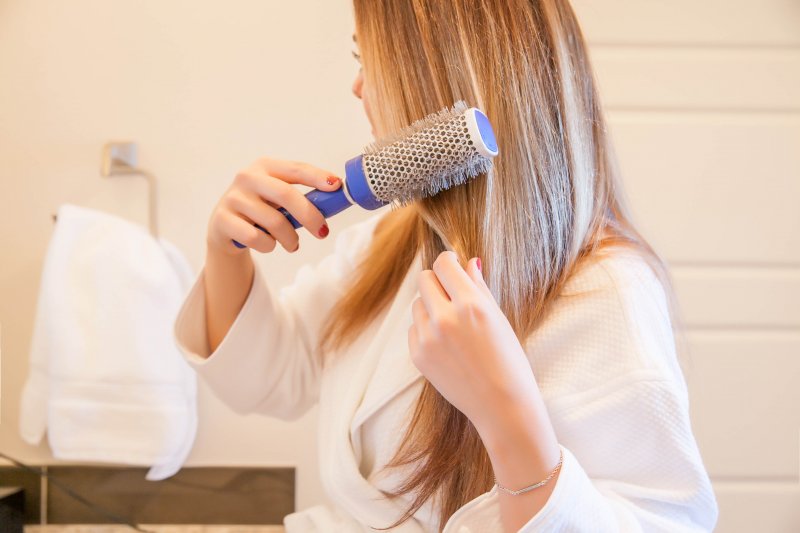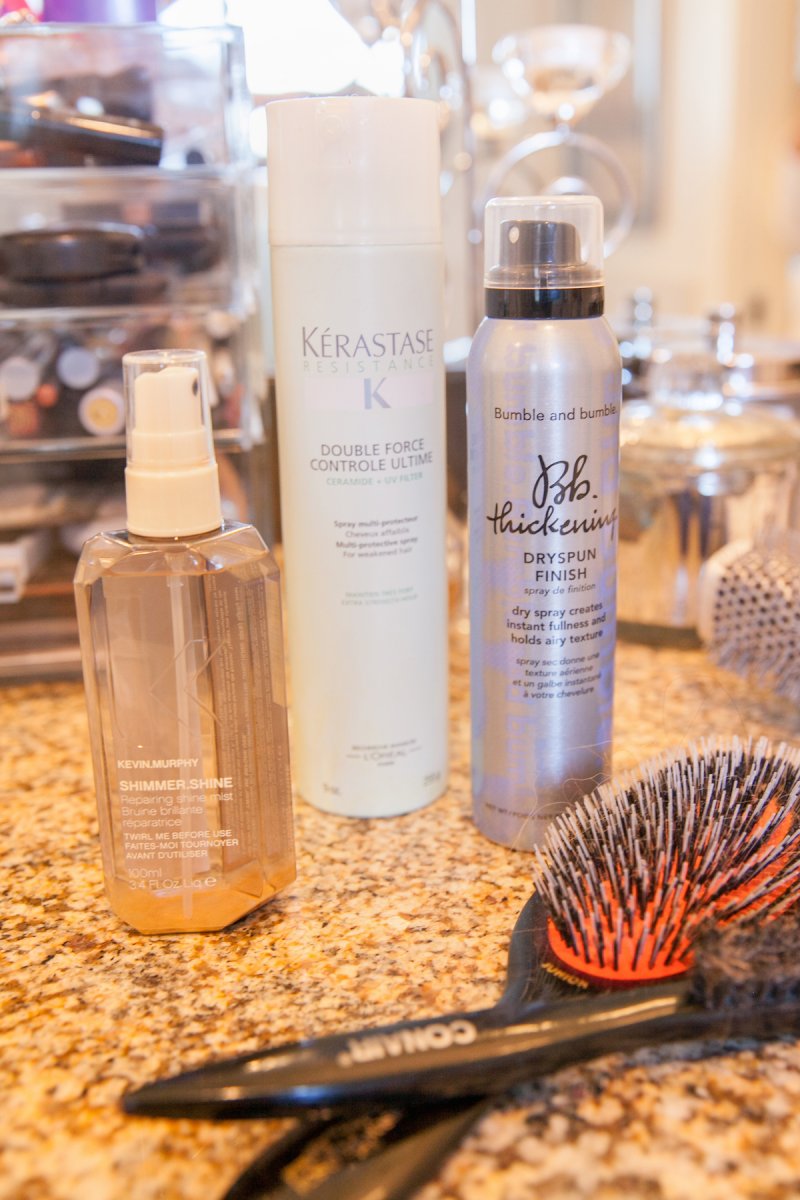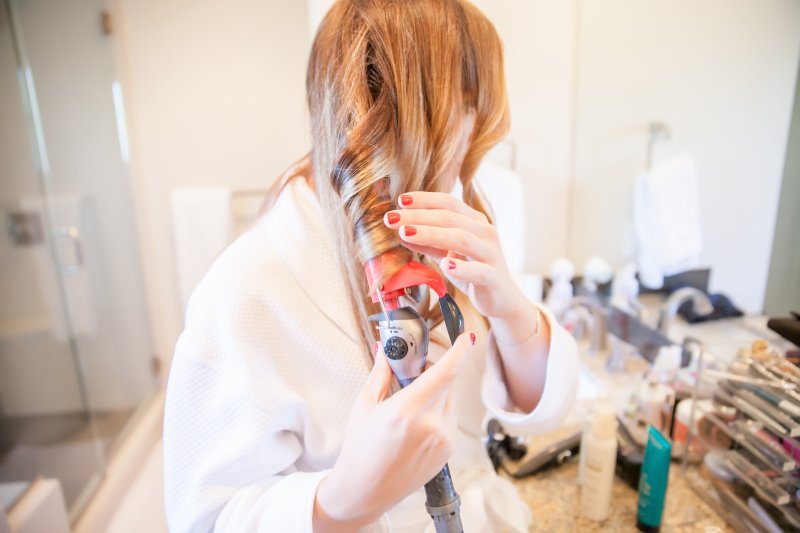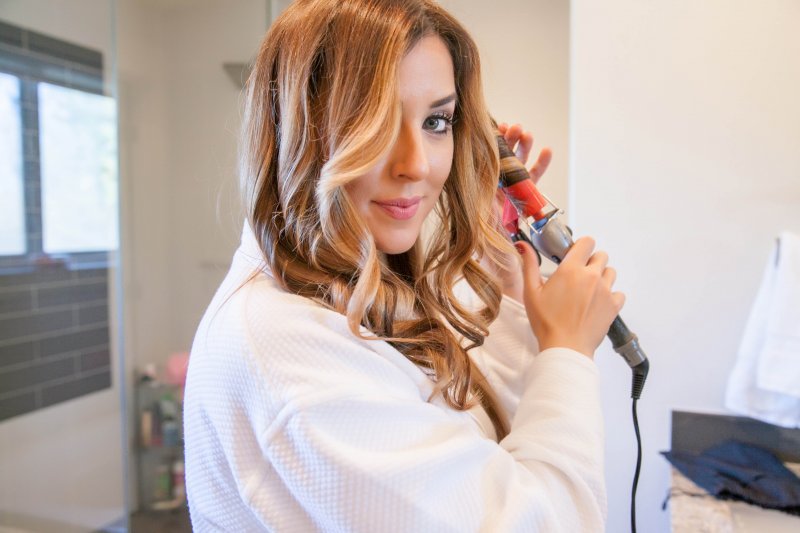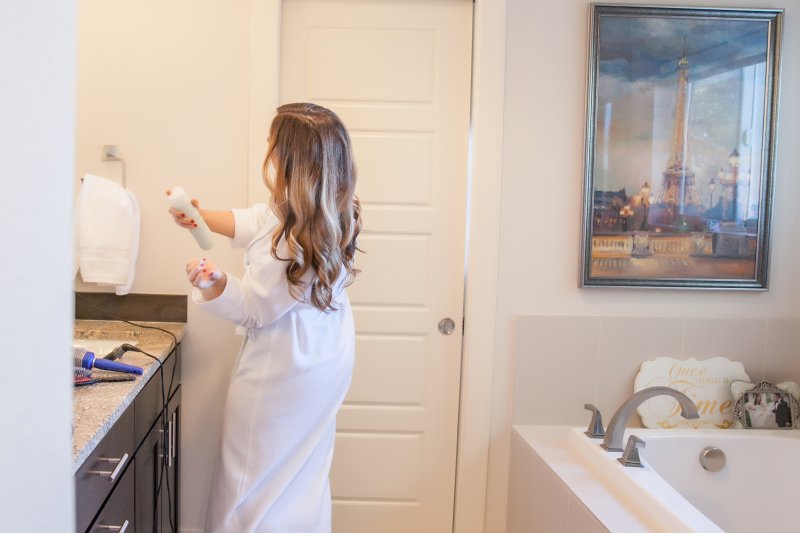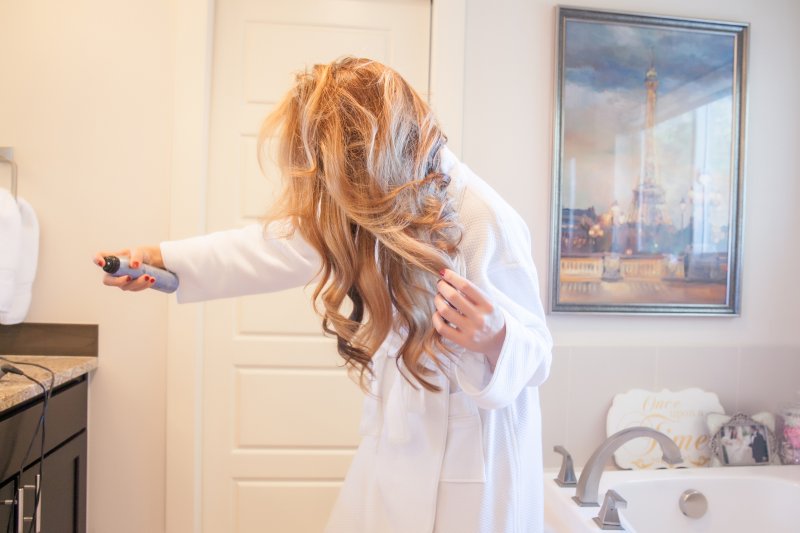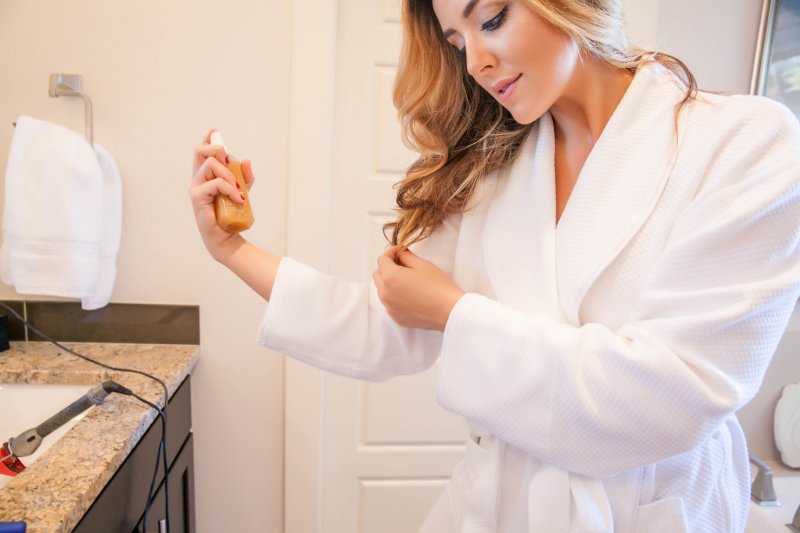 Step 4:  Curl
Use the round brush to gently smooth top layer of hair after teasing. Working section by section from the front, I wrap a small piece of hair around a 1.25-inch ceramic barrel curling iron with a clip/clamp. When I have more time, I'll curl smaller sections but most days I just do about 3-4 sections per side. For this look, I always curl hair away from my face and keep the curling iron parallel to my head (pointing toward ceiling).
Step 5:  Style
Once one half of hair is curled, spray with hairspray. When both halves of the head are curled, spray all over with hairspray and let dry. (I'm currently using this hairspray for weakened hair, but for an affordable option I really like this one.) Tip head upside down and spritz Bumble & Bumble Thickening Dryspun Finish all over while you gently tousle curls with fingers. Flip head back over and use the round brush to gently smooth top layer of hair.
Step 6:  Finish
Give ends a dose of shine and nourishment (and a little golden shimmer) with Kevin Murphy Shimmer Shine spray. I usually concentrate the spray on the ends, but finish by giving the top of my head a couple spritzes for extra shine. You're done!
List of Products:
Kérastase Densifique Densimorphose Thickening Mousse
Kérastase K Forme Fatale Voluptuous Blow-Dry Gel
Kevin Murphy Damage Manager Heat Shield
T3 Folding Blowdryer (for travel or small spaces)
Mason Pearson Junior Mixture Brush
Kèrastase Double Force Hairspray (for weakened hair)
Big Sexy Hair Spray & Play Hairspray
1.25-Inch Ceramic Barrel Curling Iron
Bumble & Bumble Thickening Dryspun Finish
Kevin Murphy Shimmer Shine Spray