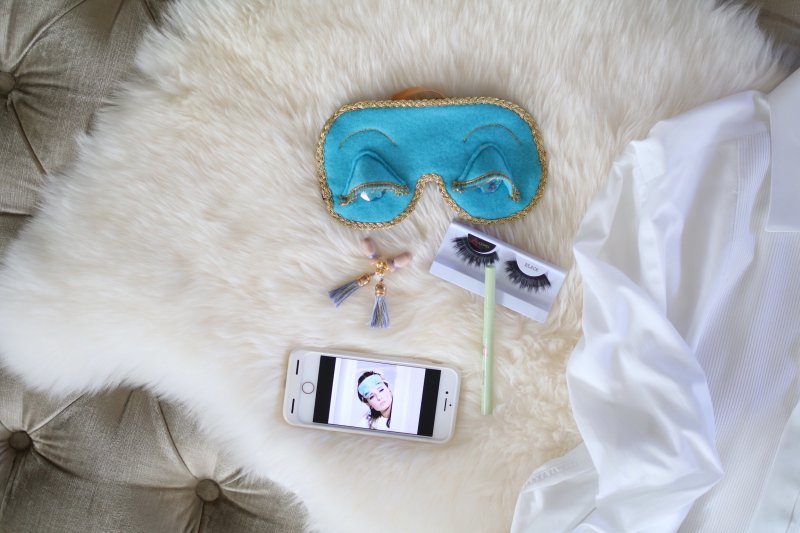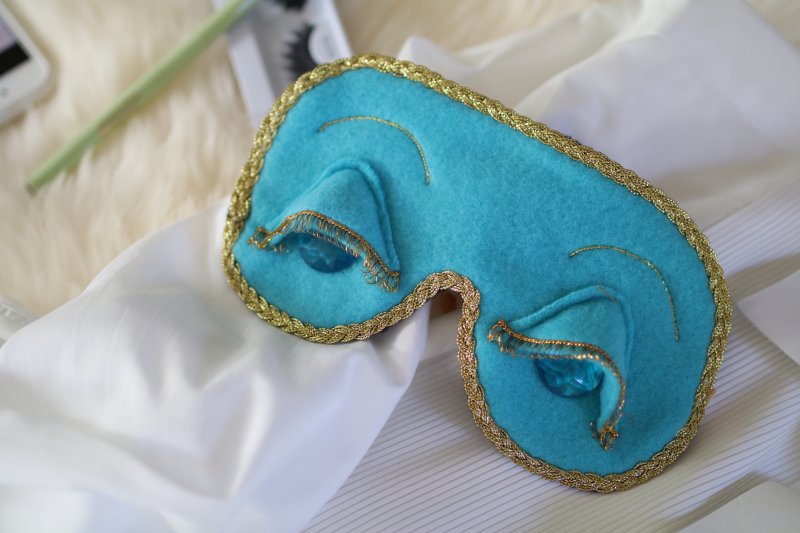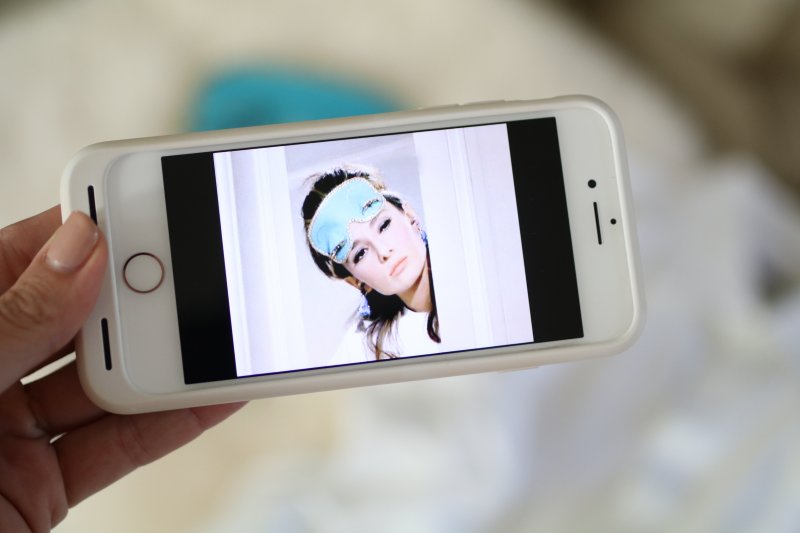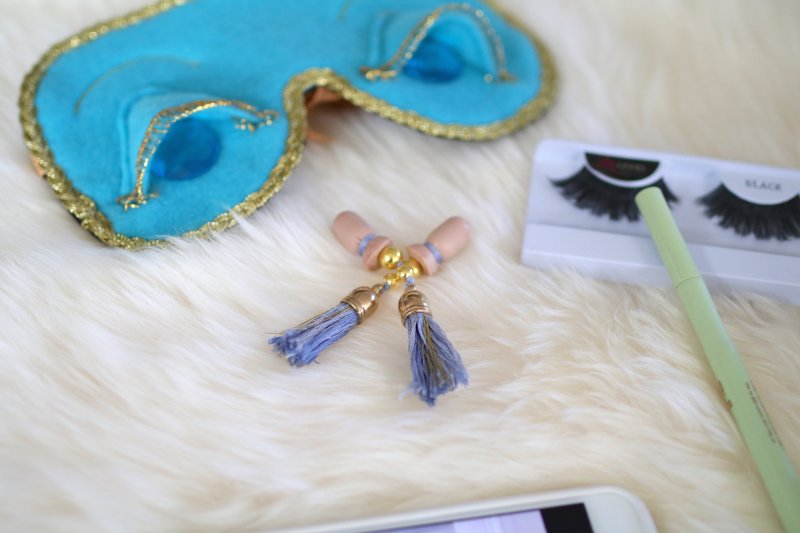 Ear Plugs.  Eye Mask.  Eye Liner.  Similar Lashes.  Tuxedo Shirt.  Dress Shirt.
I've always loved Halloween; getting dressed up in costumes and becoming a different character with makeup and accessories. Our close family friend owned a Hallmark shop and she would always send me (and still often does!) the cutest Halloween cards, filled with confetti and glitter. I adore all the classic Halloween movies. And getting candy at every turn isn't bad either.
If you're like me, you don't want to spend too much on your costume… They can get so expensive! So here's an affordable costume you can easily put together at home that gives a nod to one of my favorite films, Breakfast at Tiffany's. Can we ever forget Holly Golightly opening her apartment door after a late night, vintage tassels dangling from her ears and a quirky eye mask perched atop her forehead?
If you want to recreate the look, here's what you'll need…