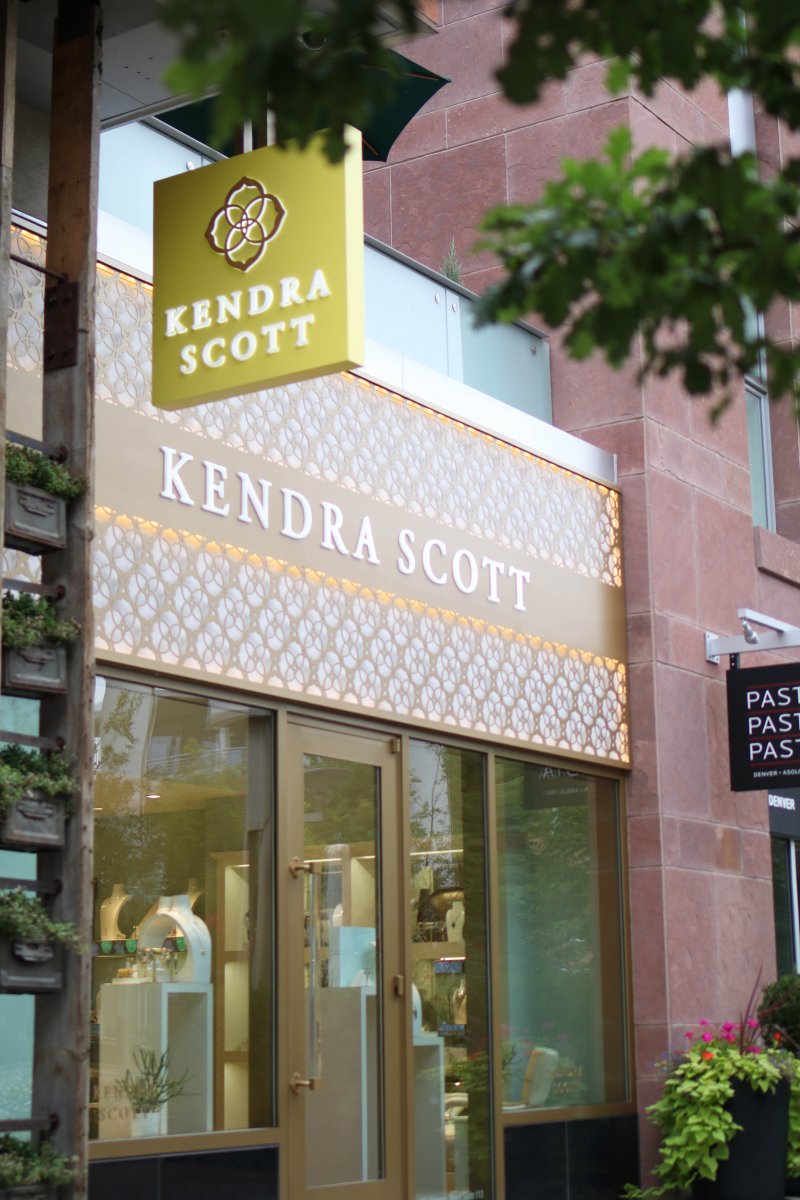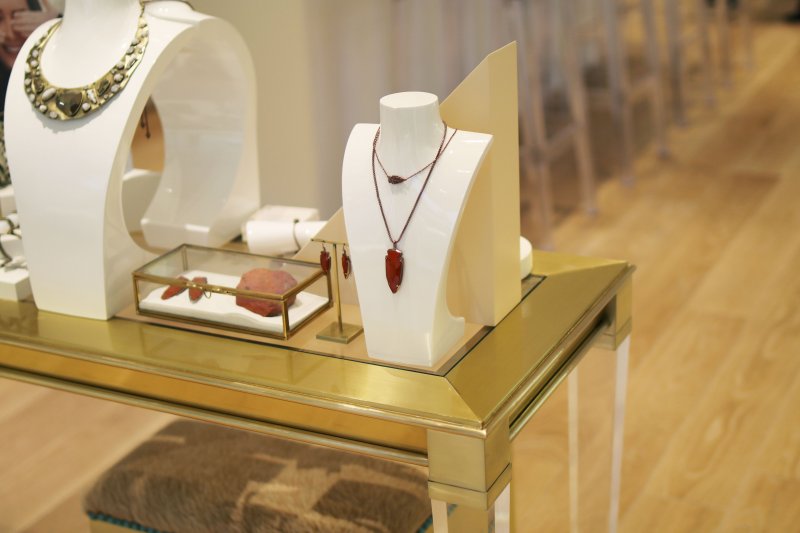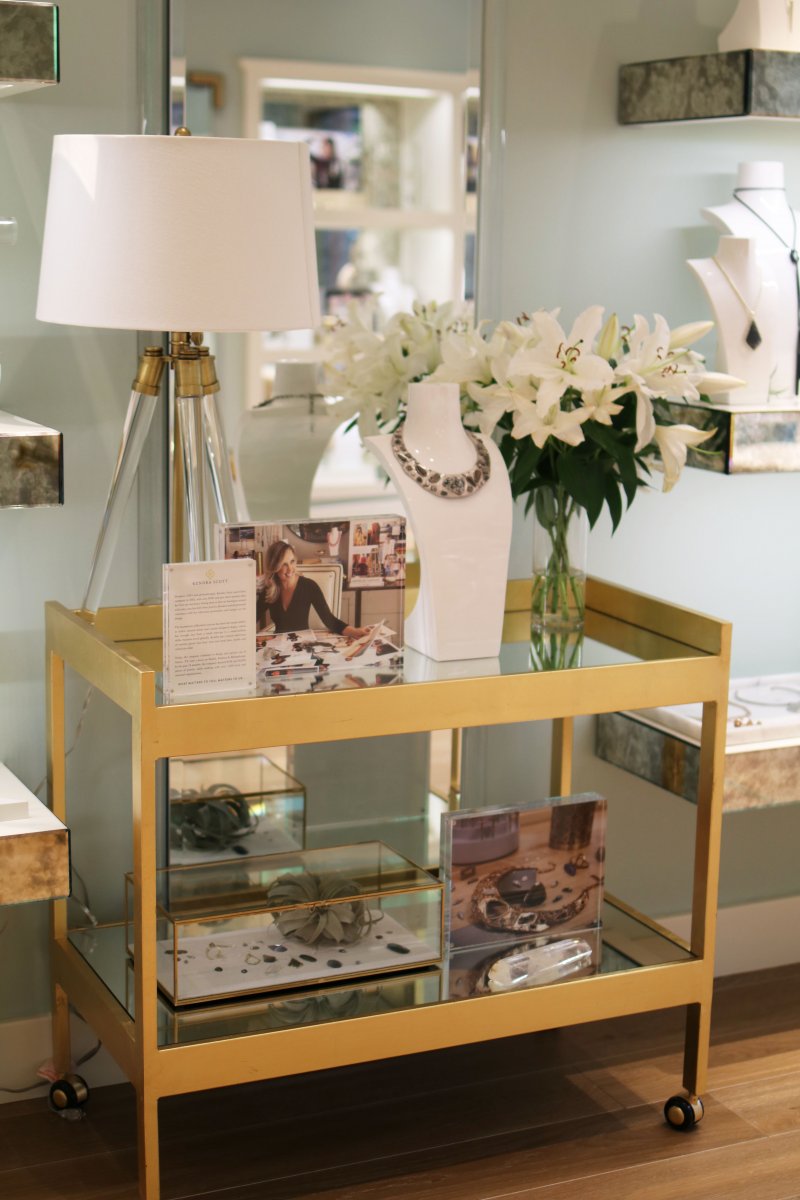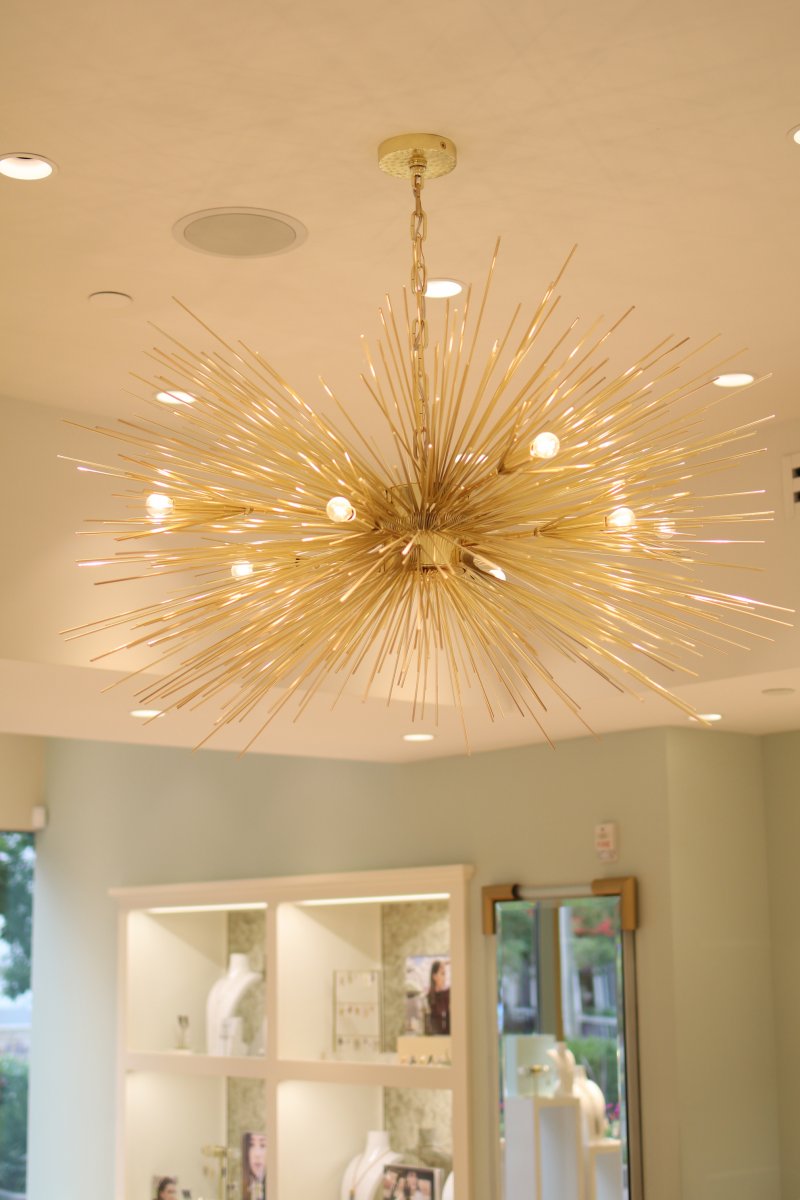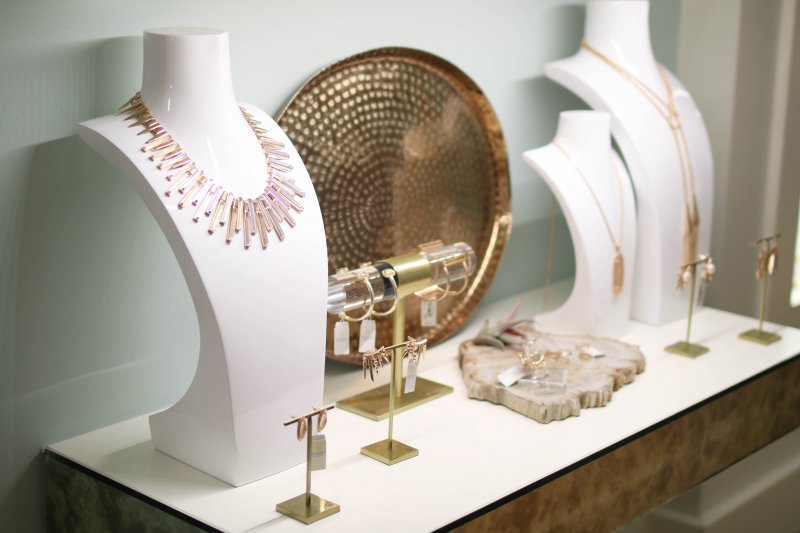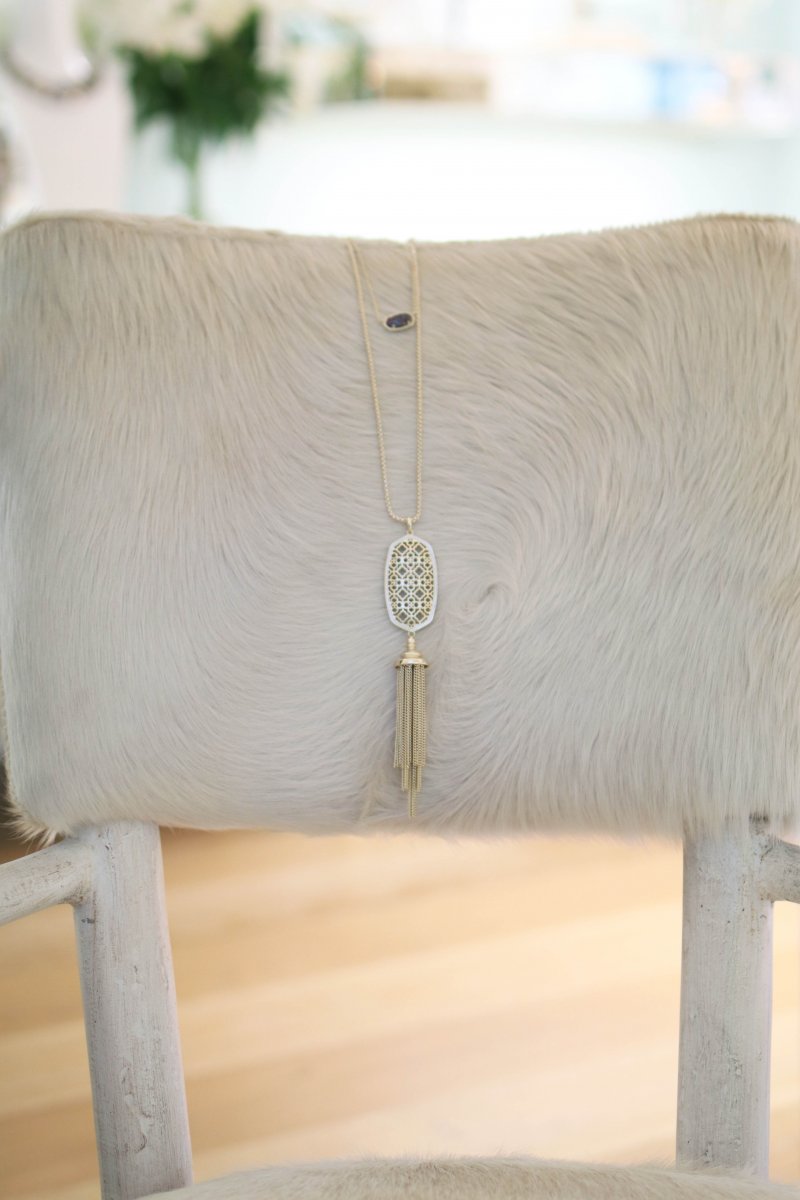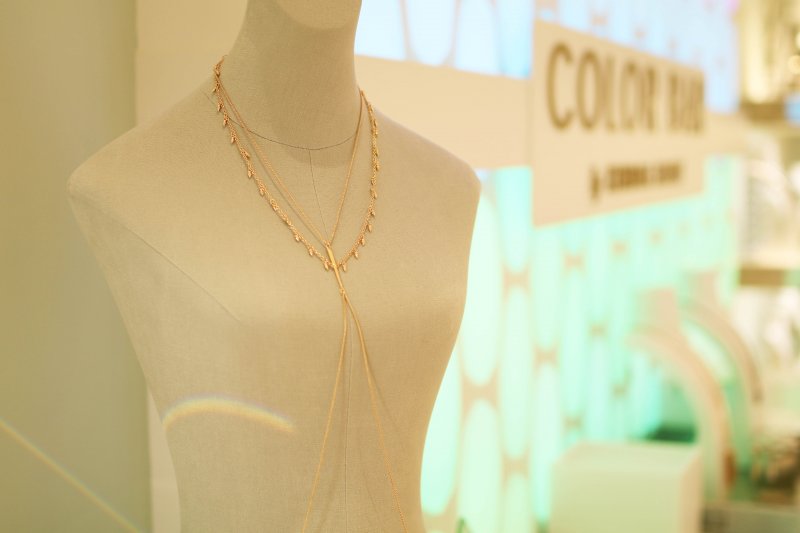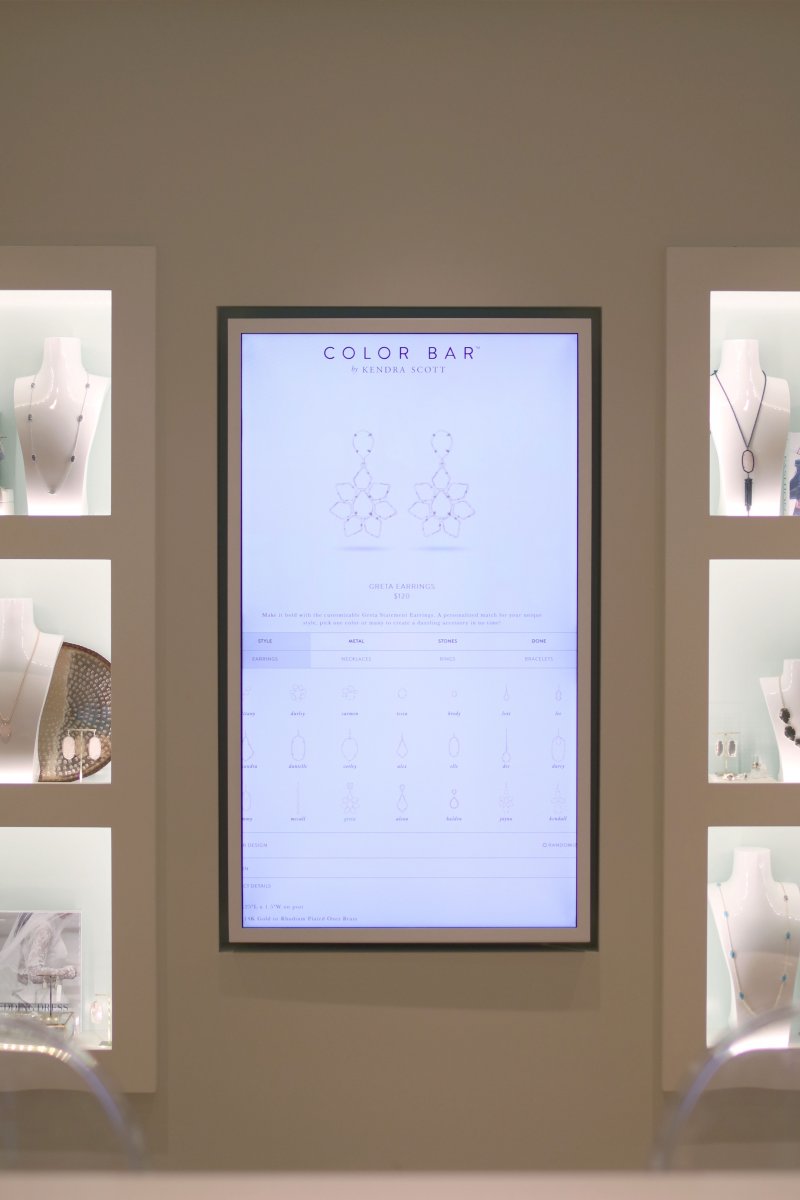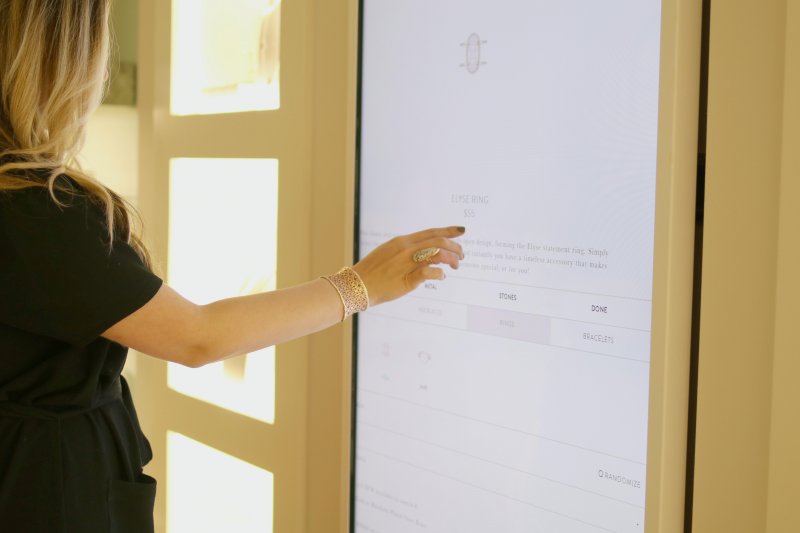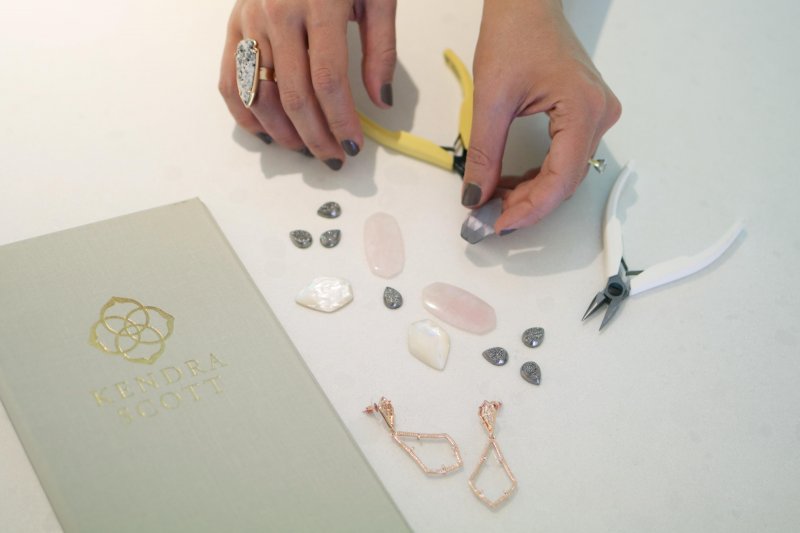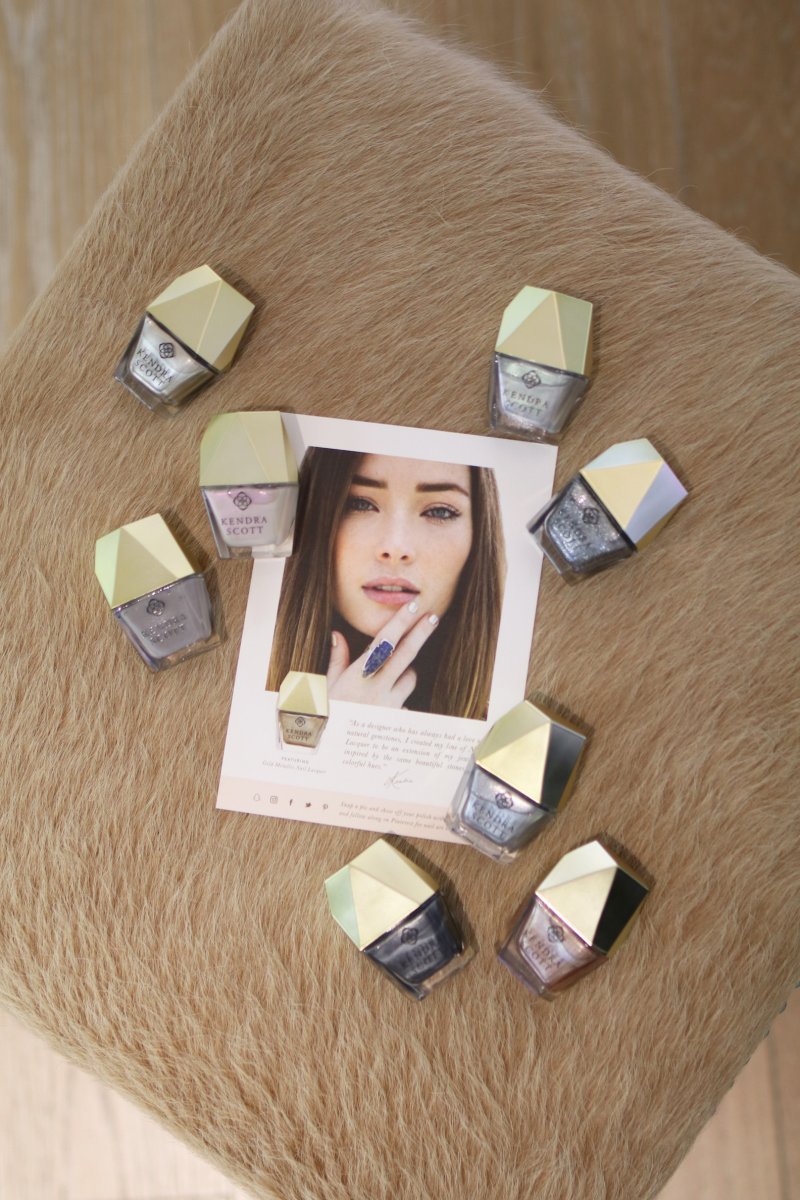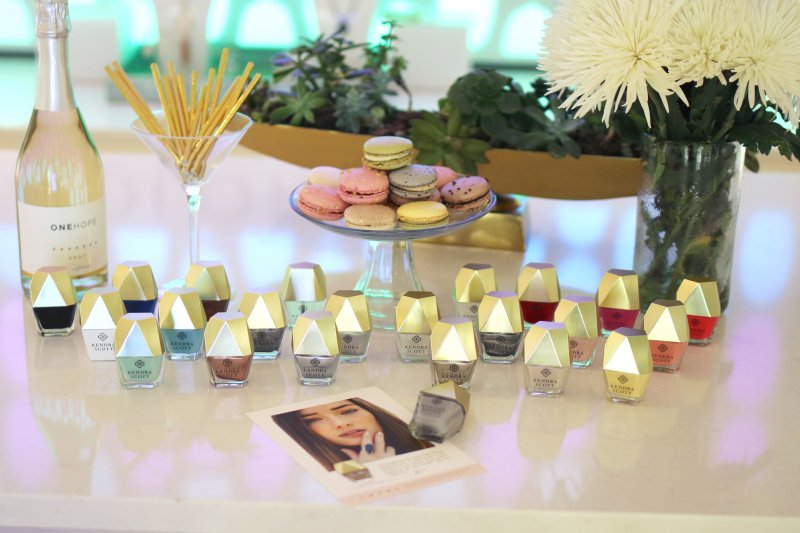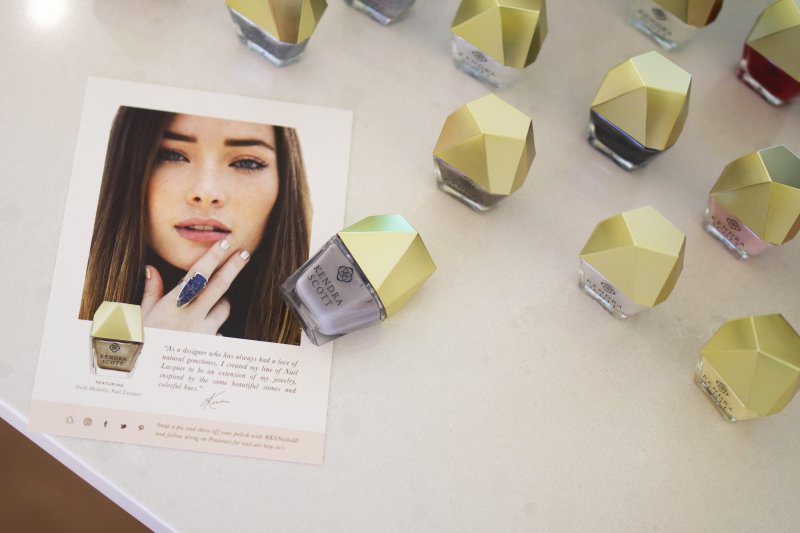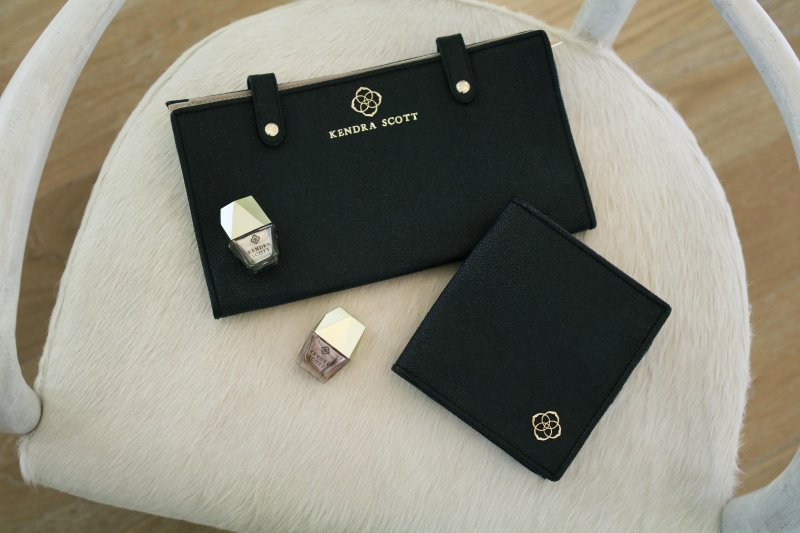 Small Arrowhead Necklace.  Red Arrowhead Necklace.  Dangling Red Arrowhead Earrings.  Large Arrowhead Earrings.  Gold Collar Necklace.  Silver Collar Necklace.  Rose Gold Prism Necklace.  Small Multicolored Pendant Necklace.  Tassel Necklace.  Gold Cuff Bracelet.  Arrowhead Ring.  Large Jewelry Case.  Small Jewelry Case.
Jewelry + Nail Polish Linked Below.
See Also:  Tucson Kendra Scott Tour
I've adored Kendra Scott's bright colors and easy-to-wear styles ever since I first started posting photos online with my iPhone in law school. That passion for the brand only increased after I visited my first Kendra Scott store and realized how positive, kind, and creative the stylists working there were. The Denver store is no different; the stylists are happy to help you mix and match the designs or create your own custom look with the Kendra Scott Color Bar.
Glowing in soft shades of pink, lilac, and teal and accented with gold and antique mirror pieces, the store is also visually stunning. Whenever I'm in a Kendra Scott shop, I don't want to leave!
Above, I capture some of the beautiful Fall 2016 jewelry collection, as well as the brand's new nail polish collection. I got to take a peek at all the colors in my local Denver store and I'm especially partial to the neutrals and metallics, but the creamy solid colors are just as beautiful. The formulas are 5-Free and ultra creamy. And the stunning packaging lends itself to decorative placement on your vanity or dresser. Which shade is your favorite?