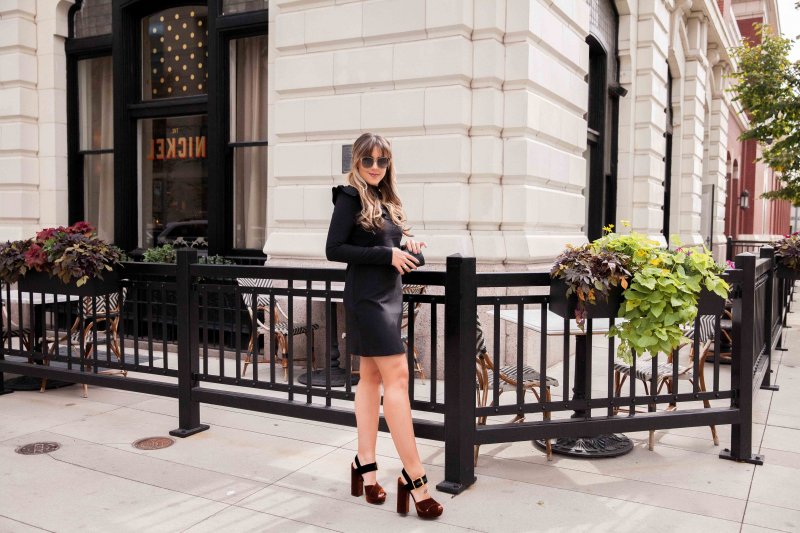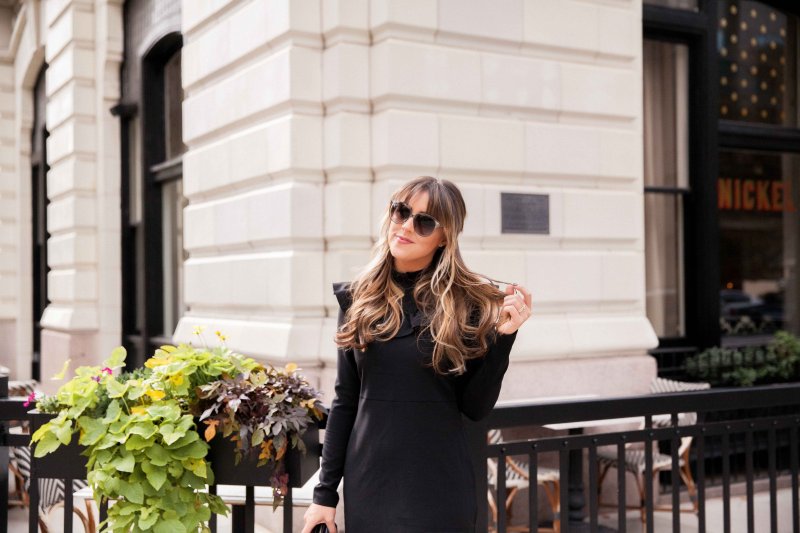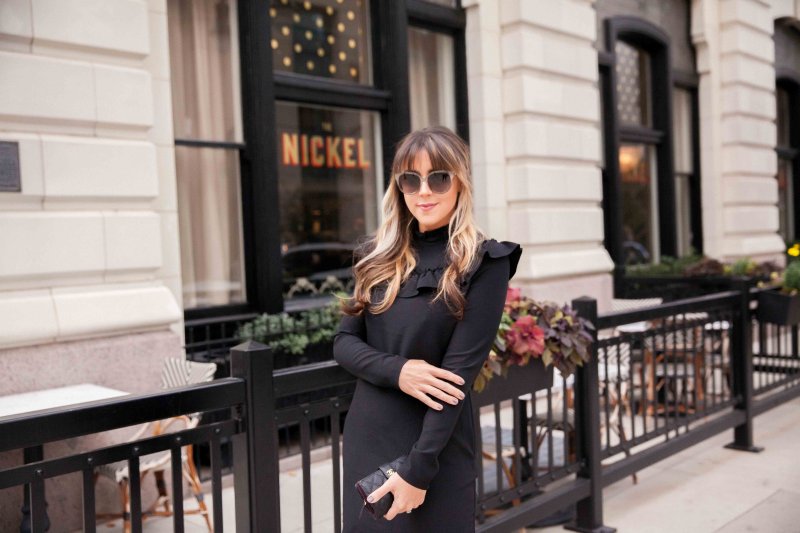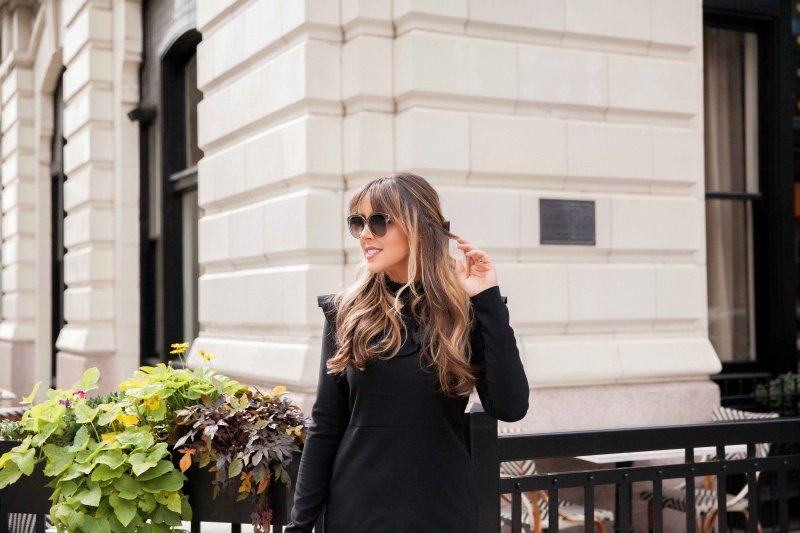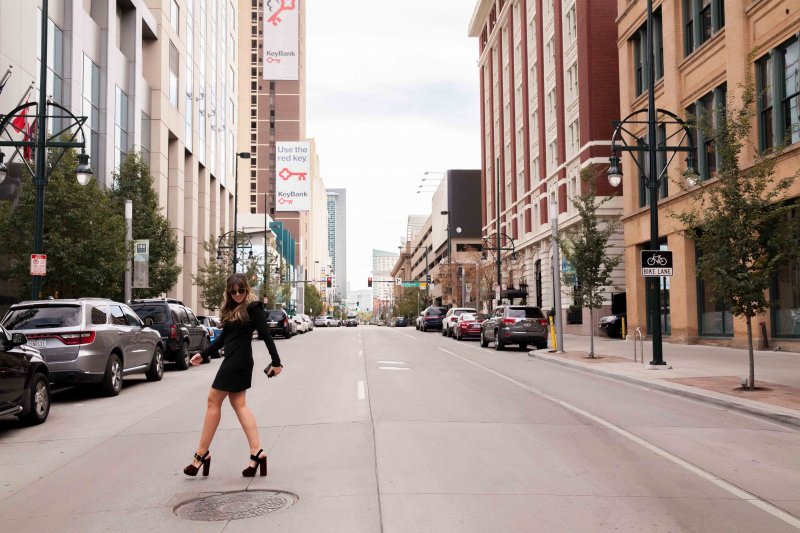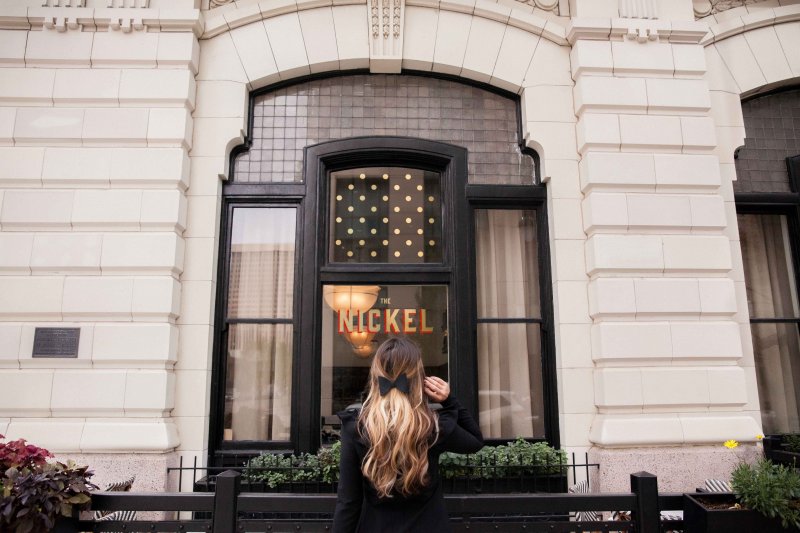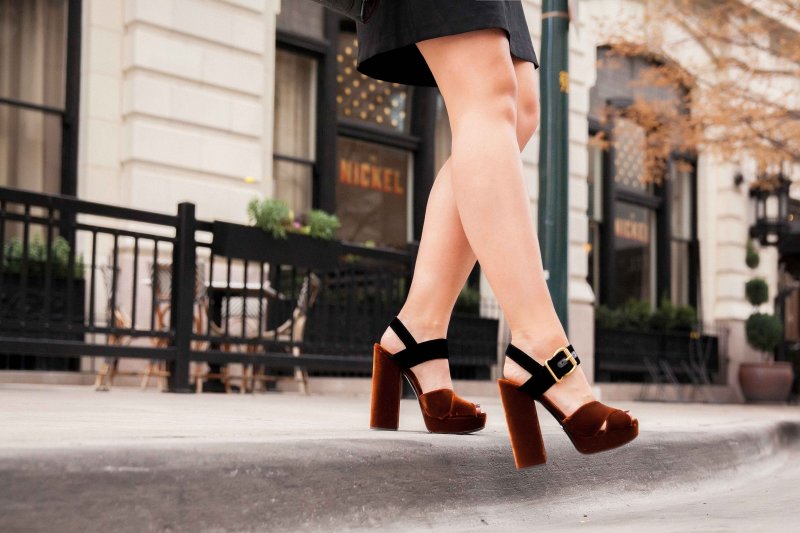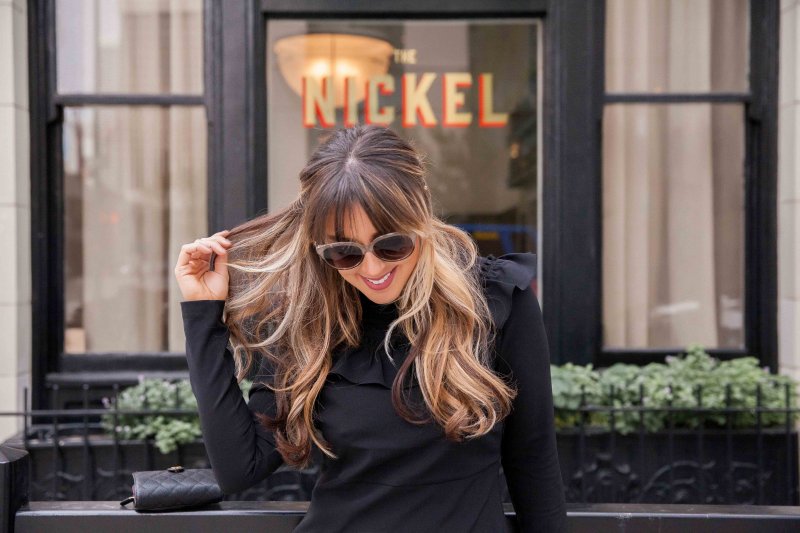 Sunnies.  Hair Bow.  Dress.  Wallet.  Shoes.  Similar Shoes.
Hair, Lashes, Tan, Nails c/o Glamour Bar (Mention My Blog for $50 Off Lash Application)
Sometimes you find the best outfit in the most unexpected places. That's how this outfit came to be; my friend was visiting from L.A. and we were doing a little shopping but nothing seemed to look right on me and I was getting frustrated. Then I tried on this little black dress and was pleasantly surprised with its Parisian girl vibes. There's something so unique and special about it and I think I've worn it at least five times since I purchased it.
The matte leather bow I'm wearing is from the same place as the dress but I wasn't able to find it online, so I've linked a similar one. It's the final touch to this look and I really think it finishes it perfectly; each time I wear this I get so many compliments and it's such a simple look.