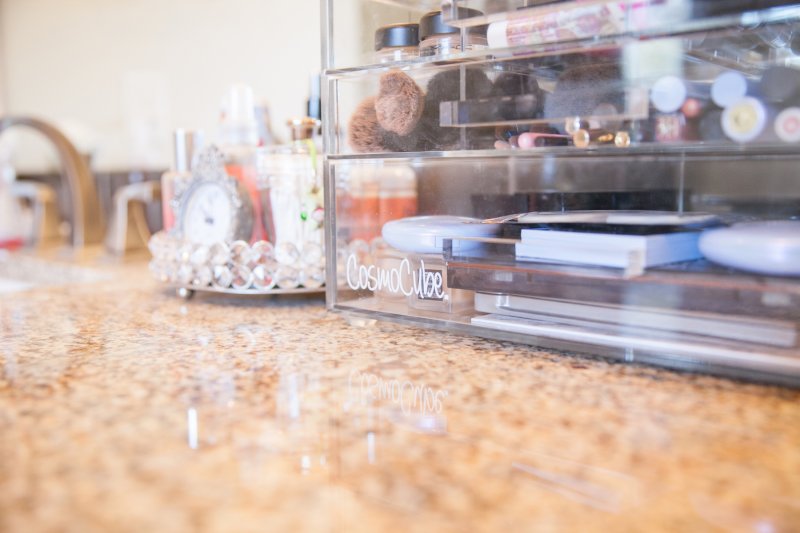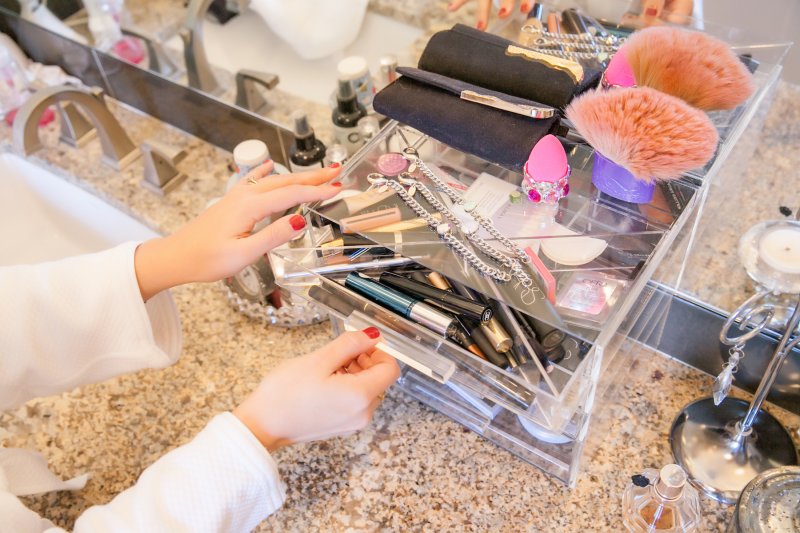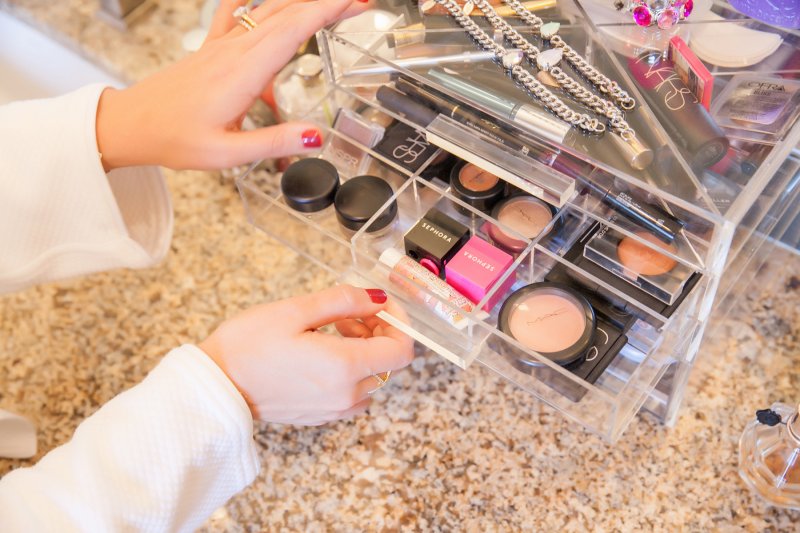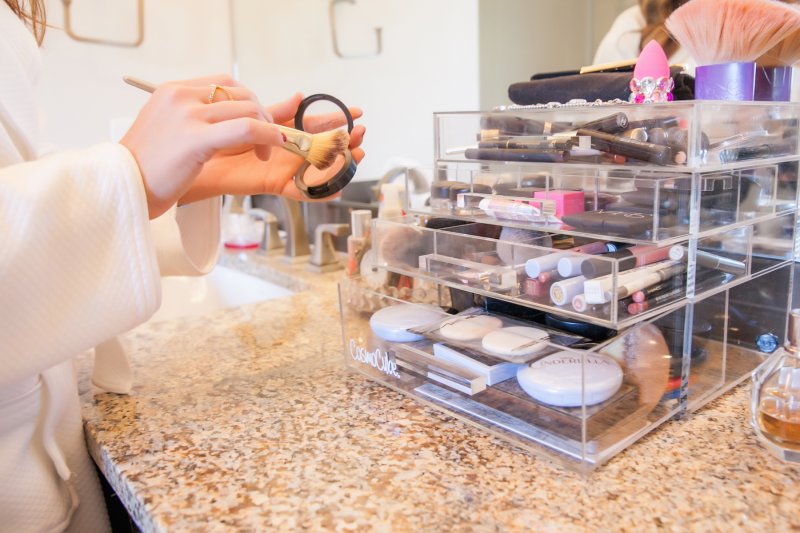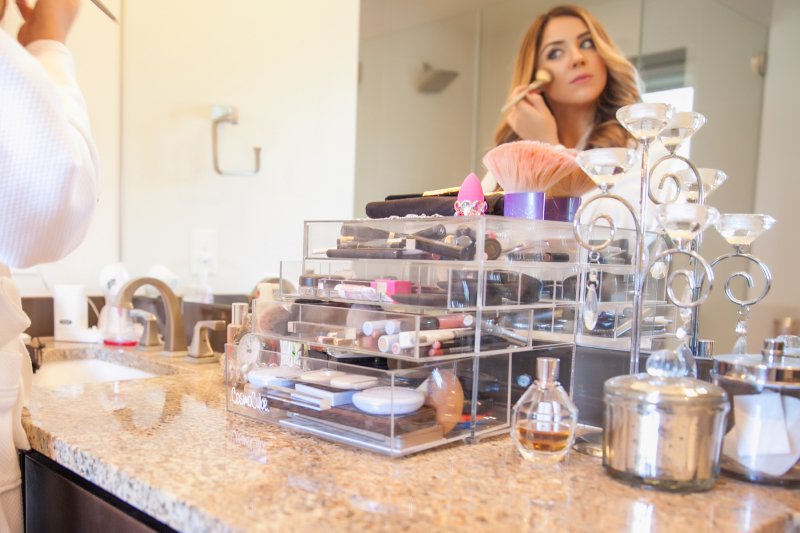 I recently discovered this CosmoCube makeup organizer during the Sephora VIB First Access Sale and knew it was the perfect addition to my bathroom. I had been keeping my "everyday makeup" in travel organizers and it was becoming a bit sloppy and disorganized.
This organizer is sized perfectly and the clear acrylic allows for great visibility. It fits all my products and brushes easily, but CosmoCube does make a separate brush holder that can sit on top or to the side of the acrylic organizer.
I also found this beauty blender ring that allows my makeup sponge to dry while I'm not using it. I finally feel as if my bathroom counter is under control and organized, which has made getting ready go much more quickly as of late. I just wanted to share my finds with you because I thought this makeup organizer would make a great holiday gift for someone who enjoys makeup and skincare products.