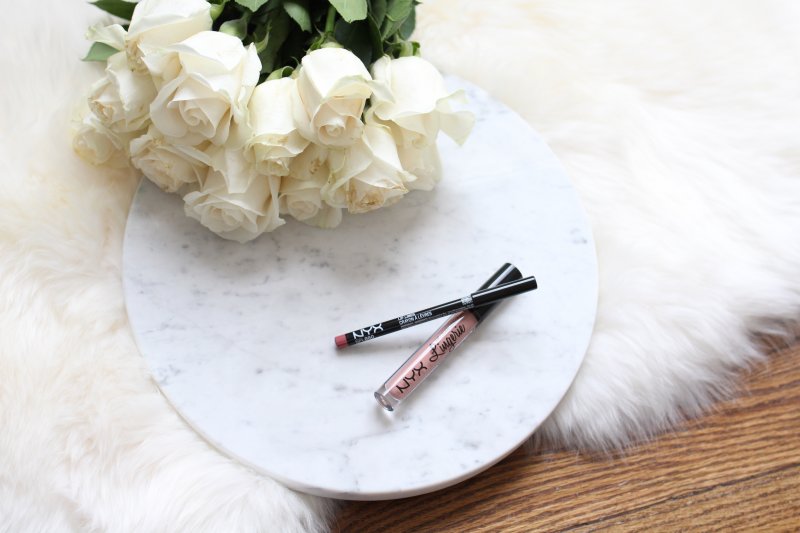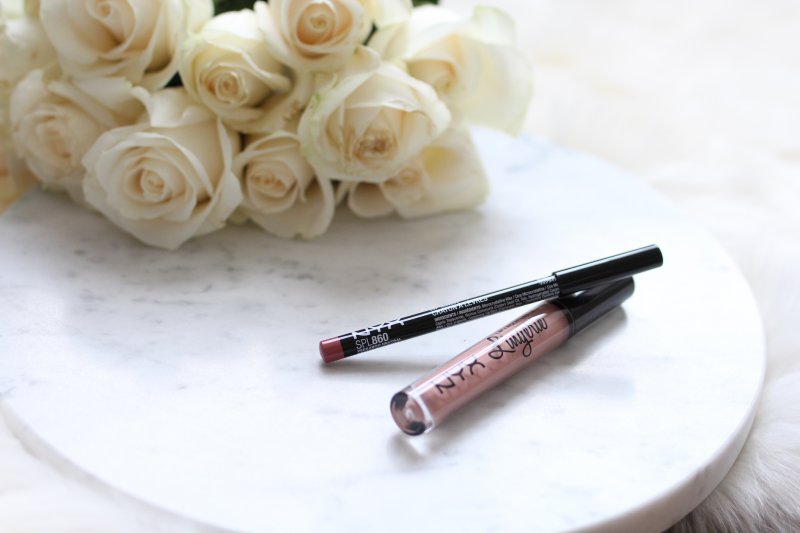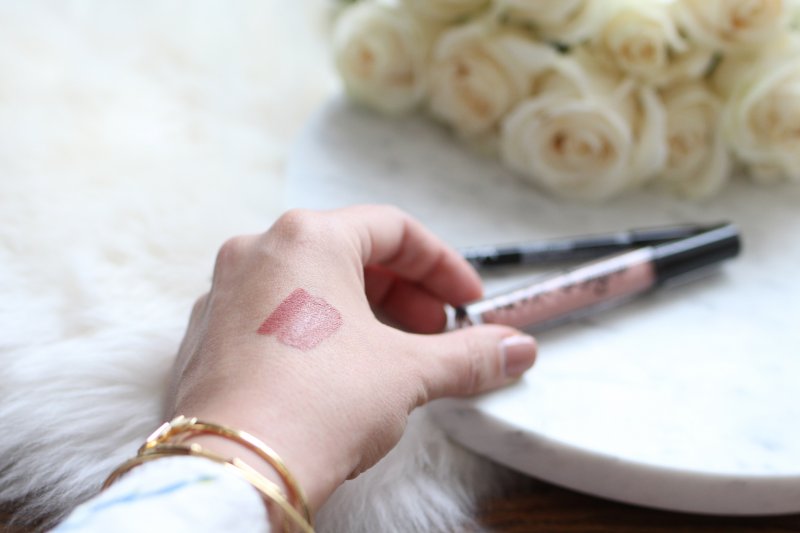 Lip Liner in Peek-a-Boo Natural.  Liquid Lipstick in Lace Detail.
As you probably know, I love beauty products and I always seem to get pulled in by pretty packaging and intriguing marketing. The Kylie Lip Kits were no exception. The $29 kits include a lip pencil, a matte liquid lipstick, and are available on KyleCosmetics.com. They've been selling out left and right (including today with the launch of her new glosses) and admittedly, I climbed on the Kardashian bandwagon earlier this week when I sat there at my computer clicking the refresh button until her online shop was restocked and Kylie Lip Kits were available for purchase.
I had them in my cart (Posie K, Candy K, and Koko K are my favorites) and even submitted my order with credit card info included but the website was overcrowded with purchasers and after 30 minutes of waiting for an order confirmation, the website informed me that everything was sold out. I sat there feeling a little frustrated and a lot sheepish, considering I'm twenty-nine years old and just wasted 45 minutes of my life hoping for a Kylie Jenner Lip Kit. You can judge… I'm judging myself as we speak.
I decided there had to be a similar product combination that would give the same results… Maybe even one I would like more. So I ventured into Ulta and started searching for options. I discovered this beautiful soft-matte nude lip combo with just a hint of pink that will give you the most luscious 90's lip look.
Lip Liner in Peek-a-Boo Natural.  Liquid Lipstick in Lace Detail.
In the short video above, I show you exactly how I get this lip look using only two products that together cost less than $11. I think this lip look is the perfect update to your spring and summer makeup look. It adds just a little edge without being too trendy or over the top.
What do you think of the matte lip look and the Kylie Lip Kits? I'd love to hear your experience with them if you were one of the lucky ones to snag a kit! And please let me know if you try this nude-pink matte lip look and what you think.