Kenneth Cole – Via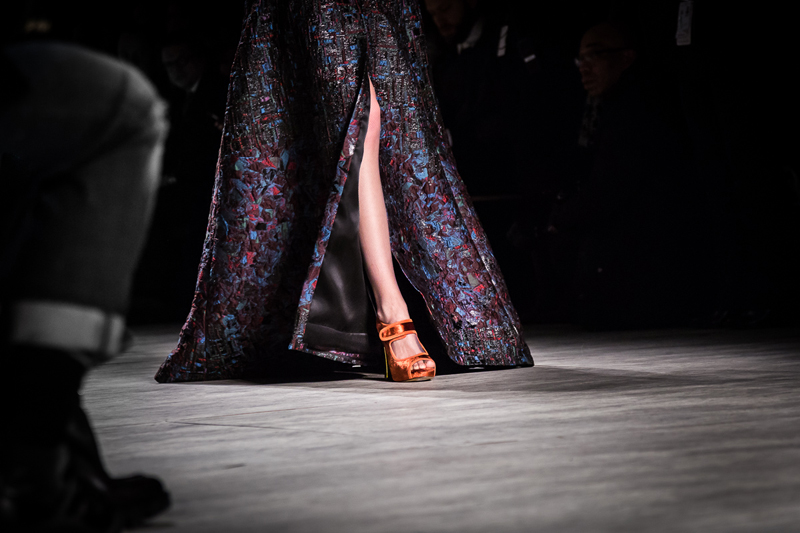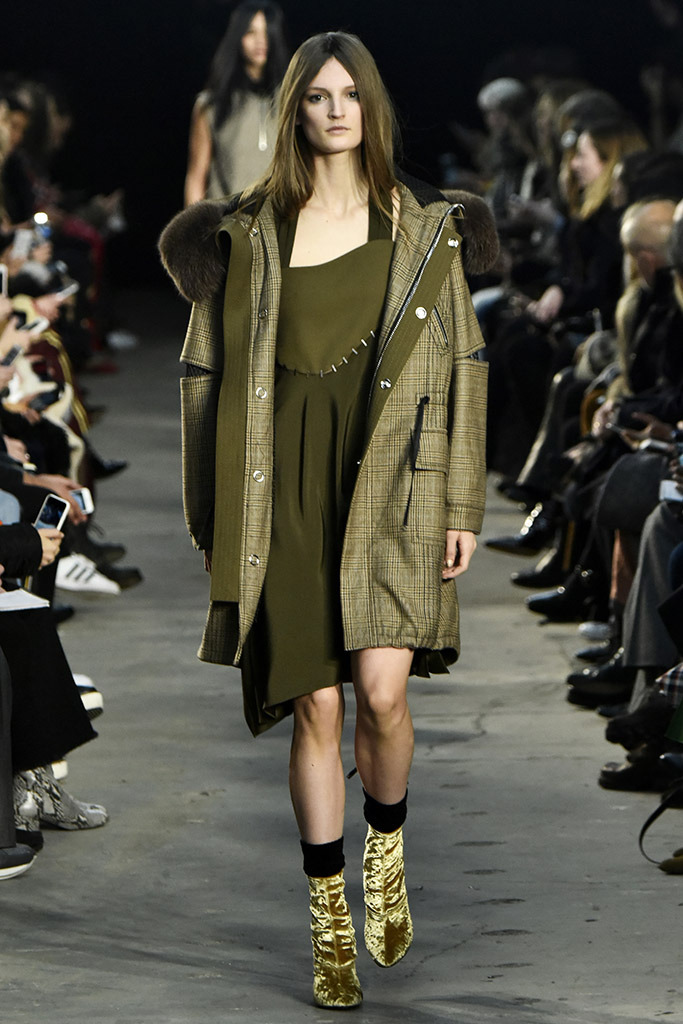 Phillip Lim FW16 – Via
Velvet Shoes
One of the most luxe and romantic fabrics is back for fall in a major way. Velvet accents graced the FW16 runways and, as evidenced by its presence on the streets in NYC this past week, velvet is a trend that many fashionistas have embraced and is here to stay through the fall and winter months.
Runway Translated:  Adding a layer of sumptuous elegance to any look, velvet is an easy element to build in to your outfits with small accessories like bags and shoes. Try a velvet bootie or a velvet block heel. I splurged on these velvet block heels with a moderate platform. They are surprisingly comfortable and I just can't resist that sexy, feminine velvet fabric!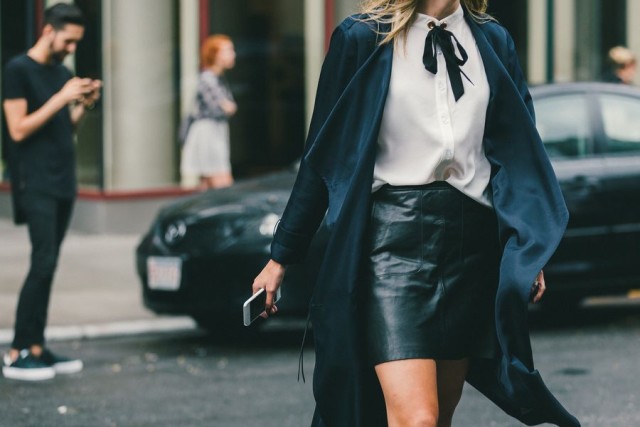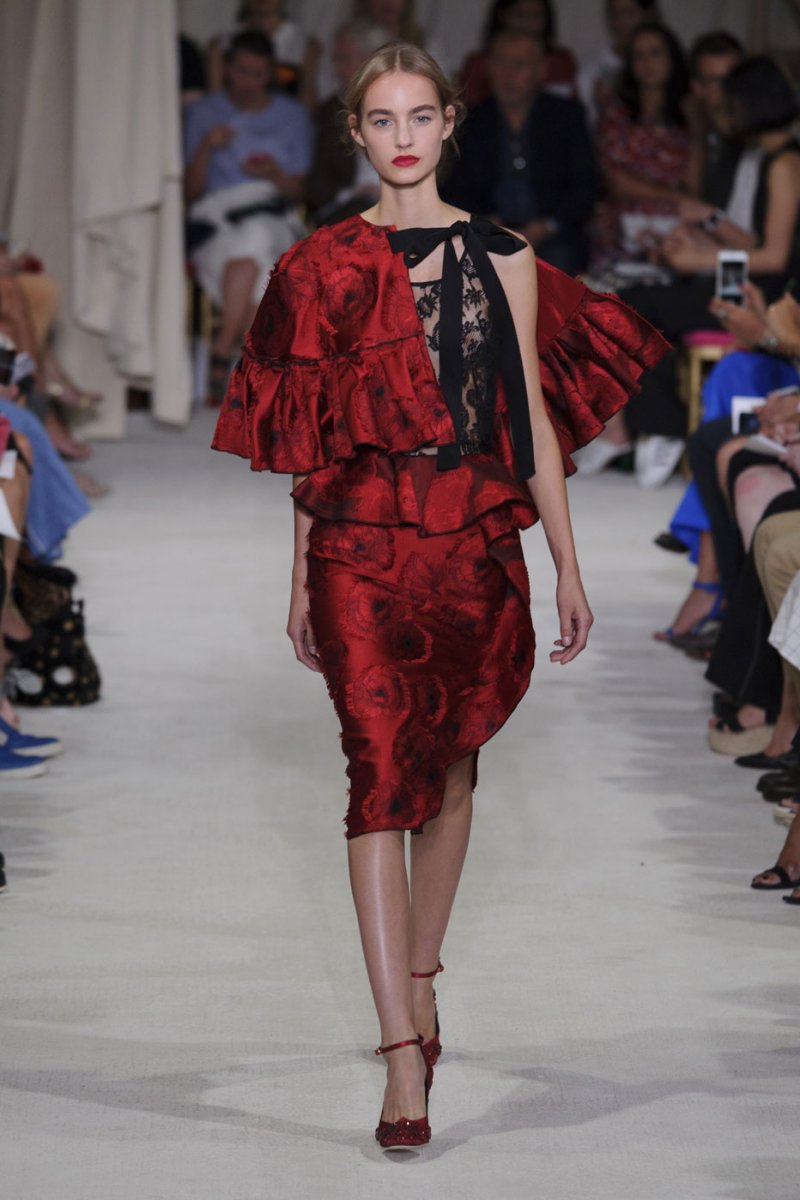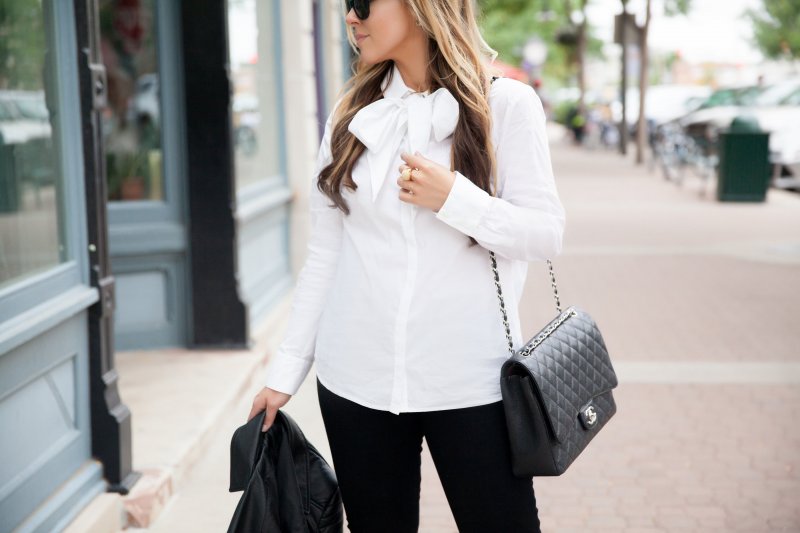 Bow Blouses
We saw this trend coming a mile away, ever since the off-shoulder ruffle hit the streets this past spring and summer. Fortunately for us feminine fashionistas, the trend has continued into fall and winter in the form of dreamy silky blouses and even dramatic swaths of tweed and brocade. It's a girly girl's dream!
Runway Translated:  The simplest way to work this trend into your wardrobe is with a simple blouse like this one I've featured in a previous blog post. These blouses are perfectly paired with jeans or a nice work pant and add just a hint of romantic femininity to any outfit.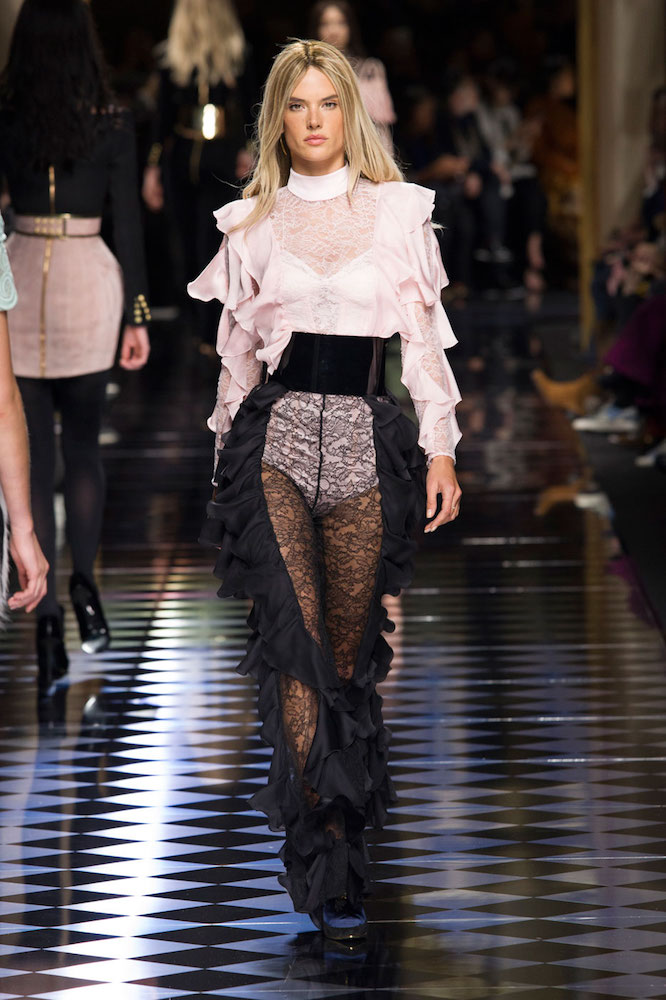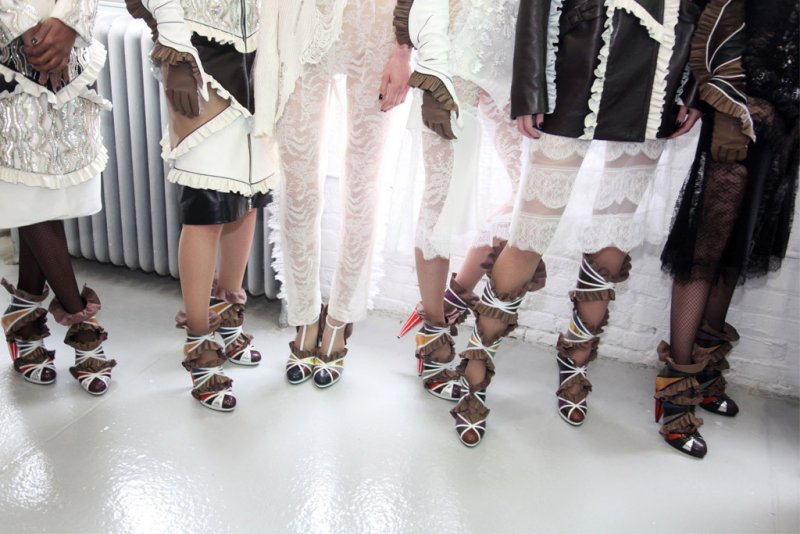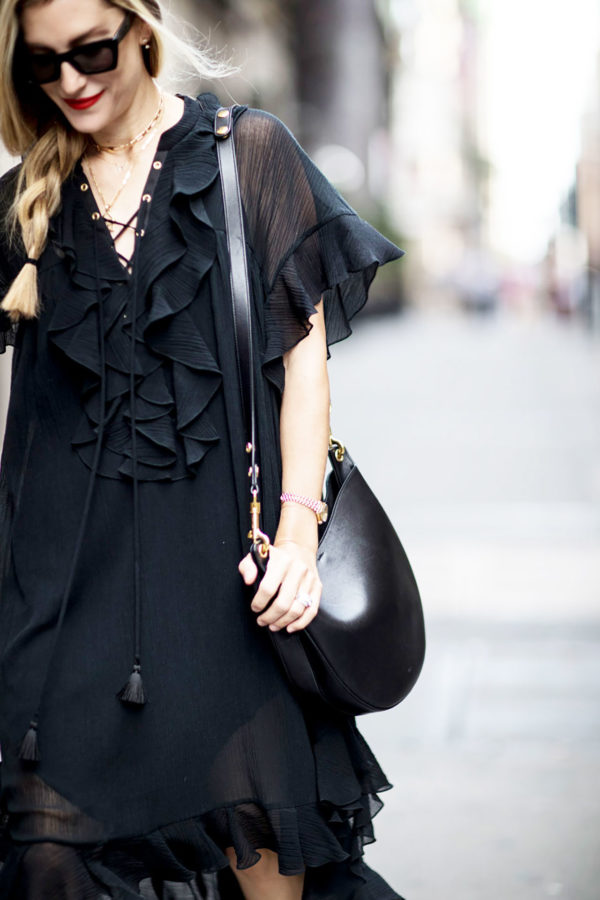 Ruffle Details
Another runway trend that has translated beautifully to street style; dreamy ruffles were equally present in the theatrical store windows and the fashion-filled streets in NYC. Look for tiny ruffled trim detail on coats and shoes. Sleeves and skirts are given a hint of Victorian romanticism with dramatic, sweeping ruffles.
Runway Translated:  Don't be scared of a little ruffle… Start with what you feel comfortable with. Try a top with ruffle detail like this one and pair with denim for a night out. Are you a full-fledged girly girl? Go for something a bit more dramatic like this dress.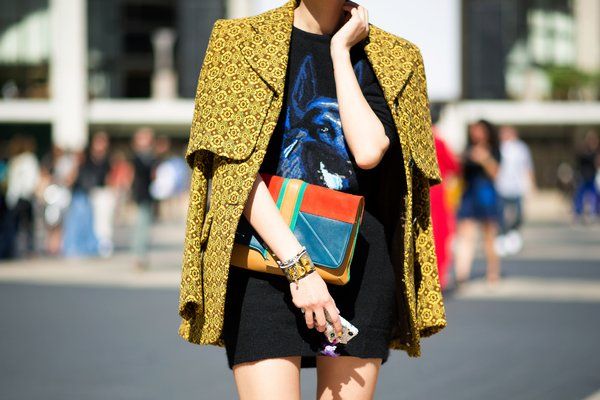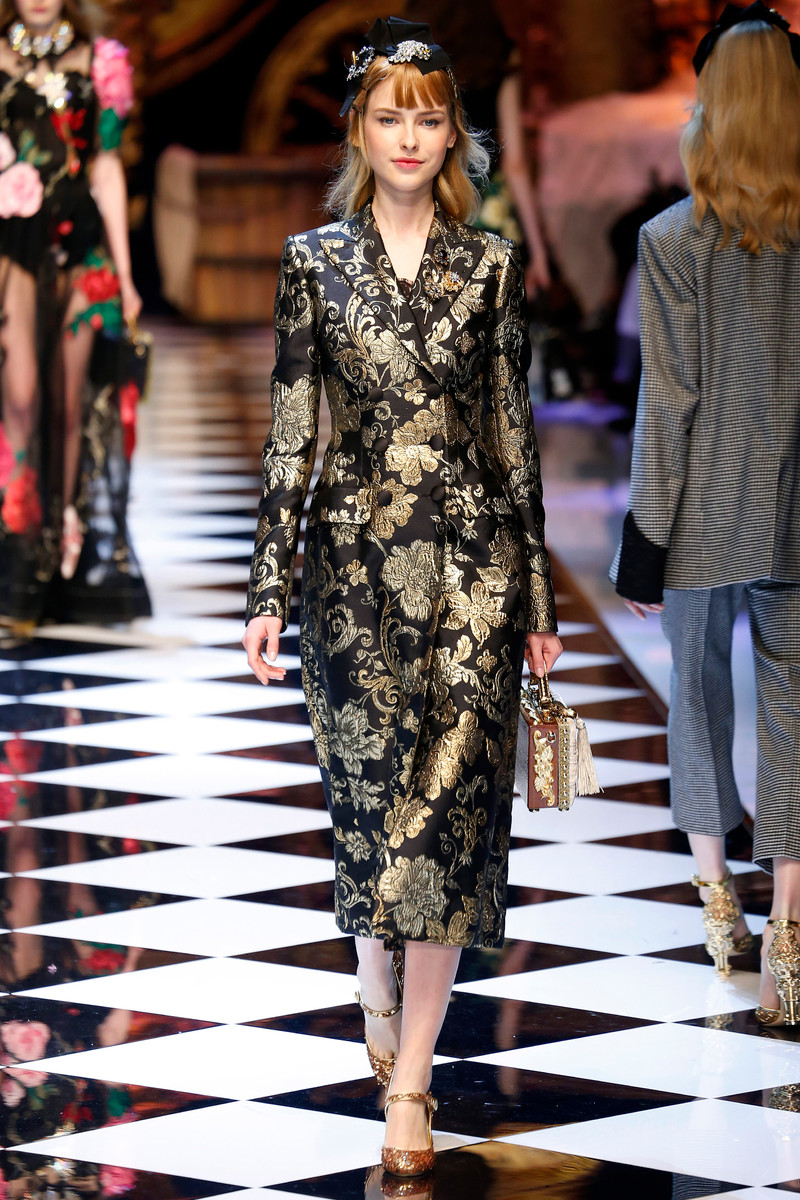 Dolce and Gabbana FW16 Photo Credit: Peter Stigter – Via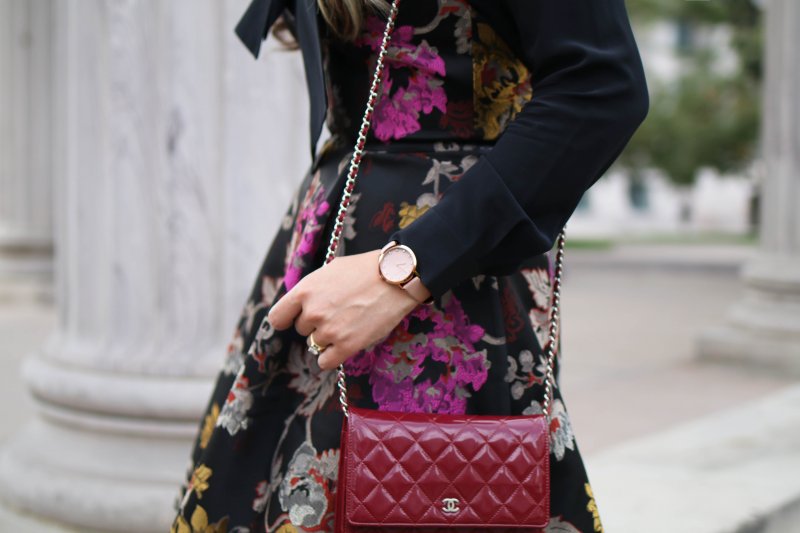 Brocade
Rich and luxe, brocade is a stunning material that adds complexity and depth to your outfit. The fall runways paired bold brocade jackets with brocade pants to create looks that were equal parts rock and royalty. Dramatic and memorable, brocade is a trend that will make major style statements this fall and winter.
Runway Translated:  Try adding in one brocade piece to your look, such as a jacket or skirt. Shoes can also be a fun way to incorporate the trend… I love these little brocade loafers that would look amazing with ankle and skinny jeans.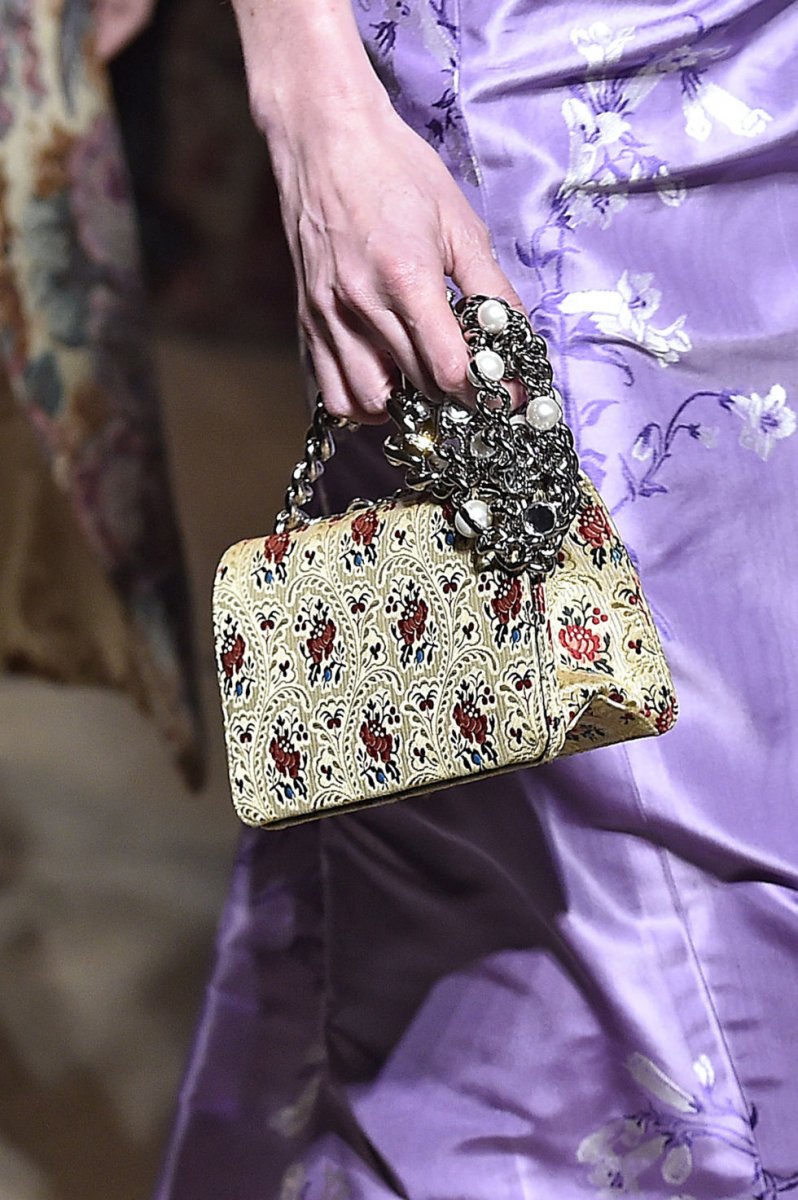 Miu Miu – Via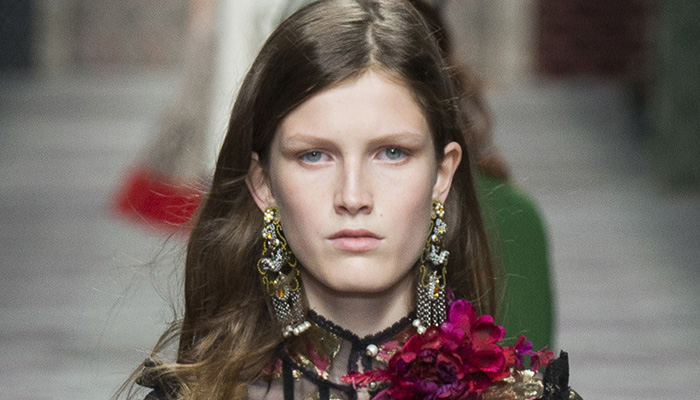 Gucci SS16 – Via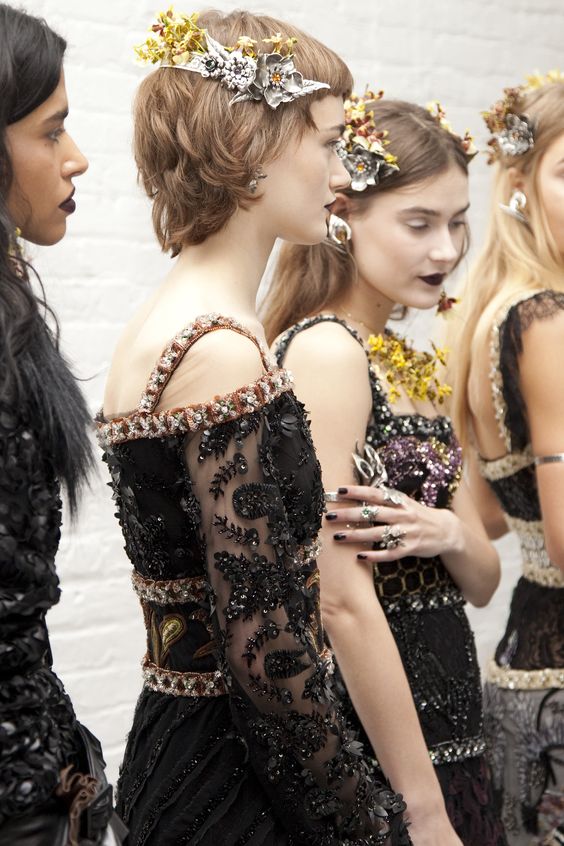 Rodarte FW16 – Via
Luxe Accessories
With all the Baroque elements like velvet and brocade appearing in fall wardrobes, it's no surprise that heavy, luxe jewelry has made a comeback after a few seasons of delicate, dainty pieces. Think royal, regal statement pieces layered up and clustered on necks, wrists, and fingers.
Runway Translated:  This can be a tricky trend to translate into office and work settings. If your office/work setting is flexible, my advice is to start with one statement piece at a time such as a chandelier earring. After work, stack up the pieces and layer to your heart's content.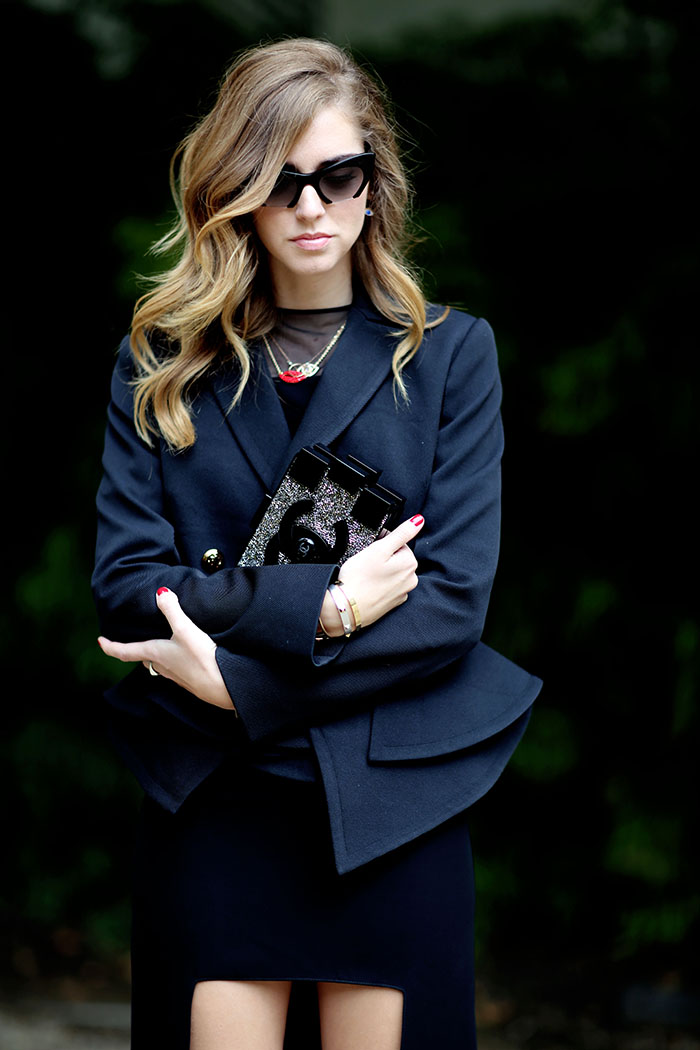 Chiara Ferragni – Via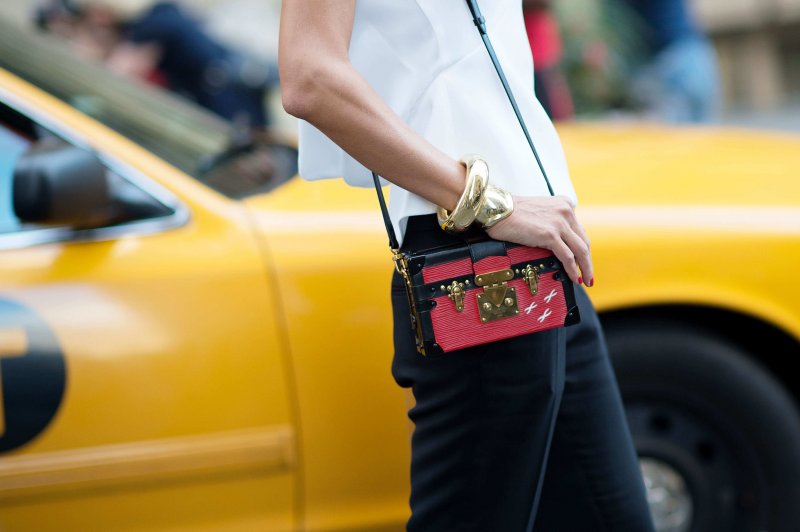 Box Bags
The It Bag on NYC streets was most definitely the box bag. Small and structured, these bags are either carried across the body with a long strap or carried by ladylike handles. They often come in eccentric fabrics and embellished designs, causing their petite size to make a major statement.
Runway Translated:  Probably the easiest fall trend to incorporate into your wardrobe, a small box bag will go with anything from work looks to casual weekend looks and sexy date night looks. I think the leather crossbody versions are especially versatile.