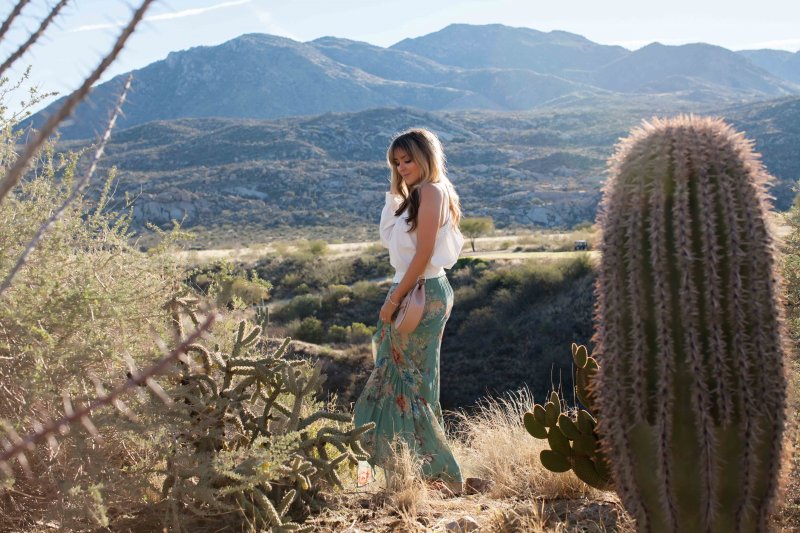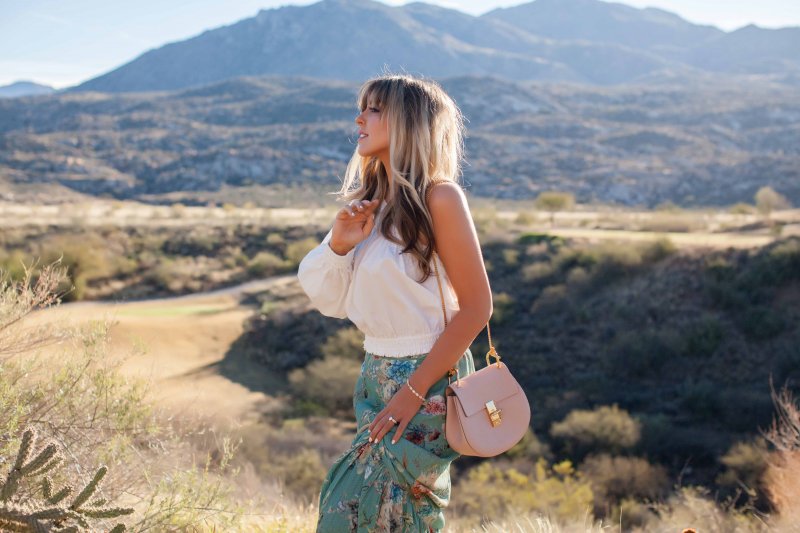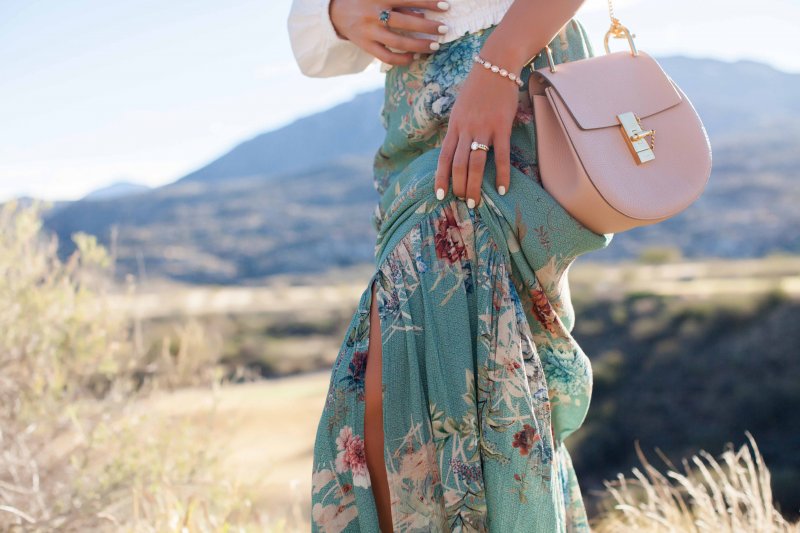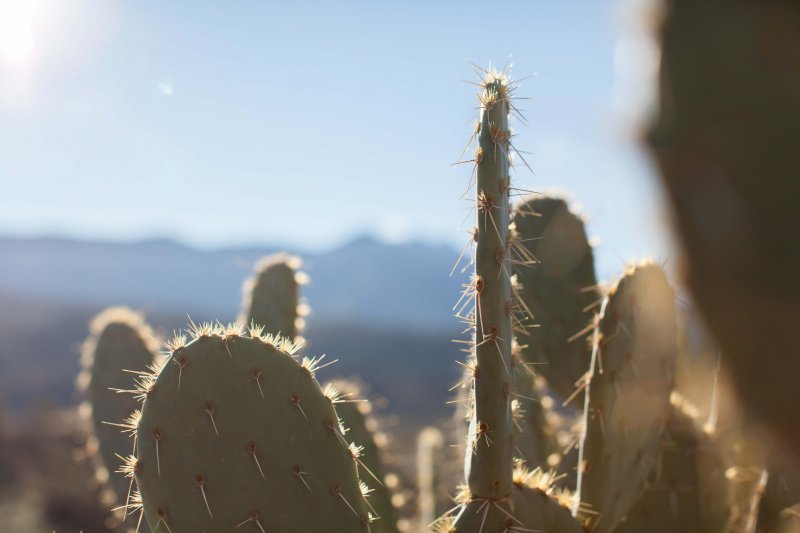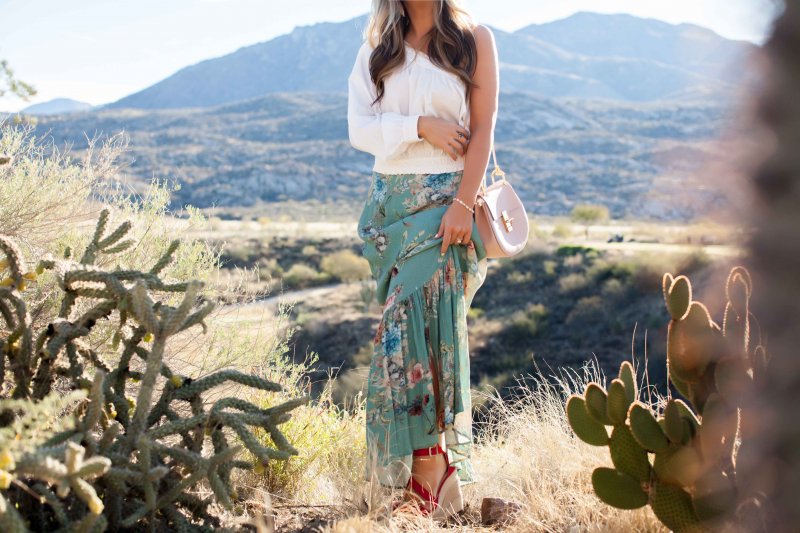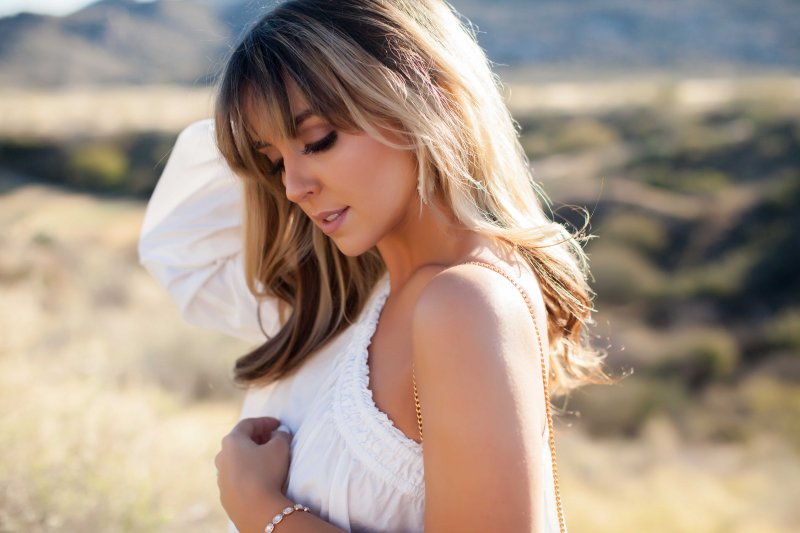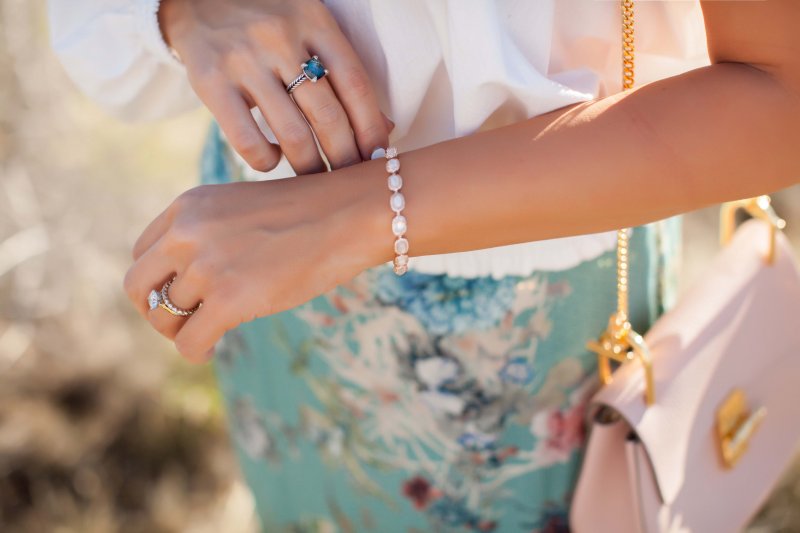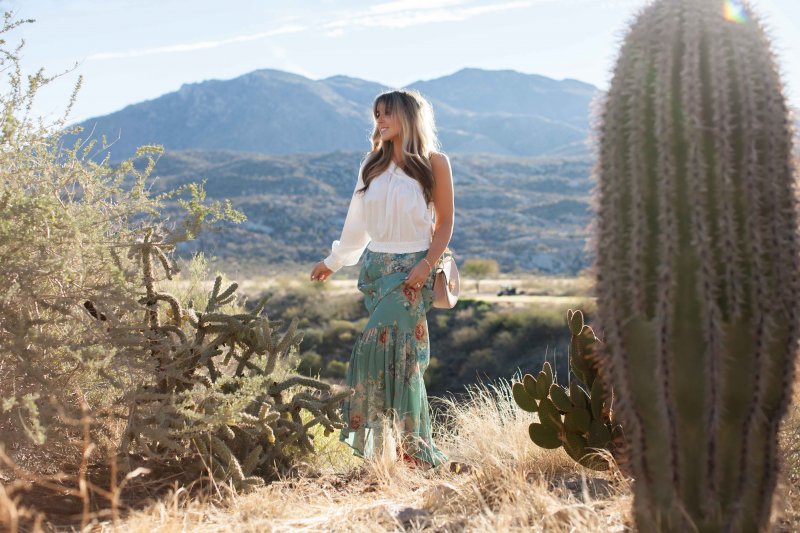 Earrings.  Bracelet.  Blue Ring.  Top.  Skirt.  Bag.  Shoes.
Lashes, Tan, Nails c/o Glamour Bar Denver (Mention My Blog for $50 Off Lash Application)
Can I just say I think we should probably call this a one-shoulder gypsy top instead of a peasant top? All jokes aside, I love this outfit. It was one of the easiest and most effortless early Spring looks we captured while in Arizona.

And speaking of effortless, sometimes it can be the most important factor when it comes to fashion. If you're short on time or packing for a vacation, it makes getting dressed really easy. And if the rest of your life is less-than-effortless (who's isn't?!) it will be one thing you can check off your list and not worry about.

This week my site crashed, my LIKEtoKNOW.it stopped working, and we had to push back a photo shoot. The saying "when it rains, it pours" really seems true sometimes, doesn't it?! Trust me, effortless has been a key word with regard to my outfits this week.

Looking forward to showing you more spring looks from Arizona this week, as well as some fun Valentine's Day content coming soon!

Fit Details:  Go down a size in the top. Skirt runs true to size.