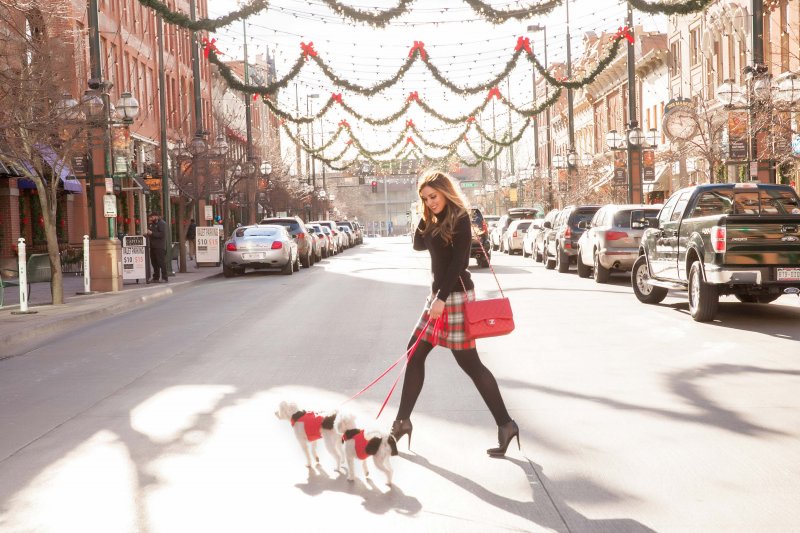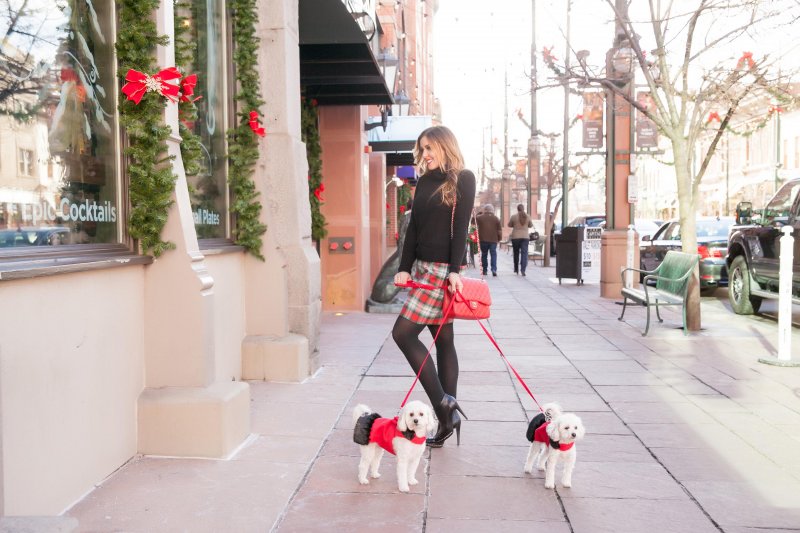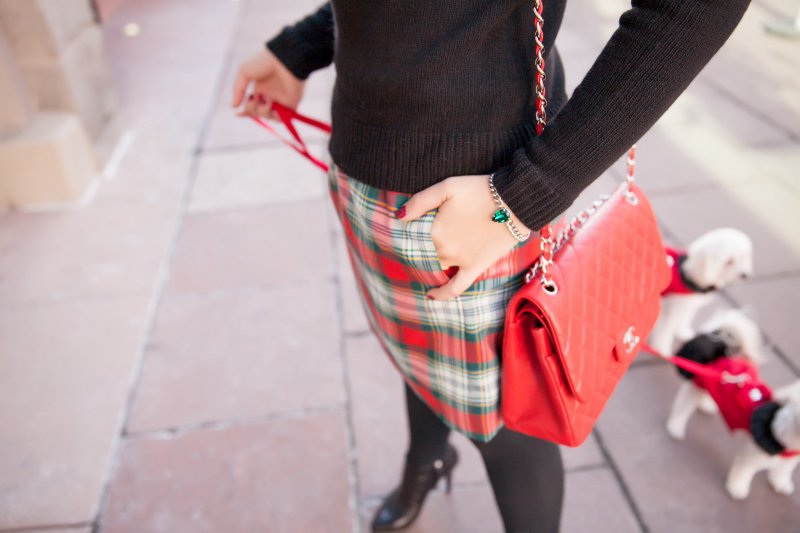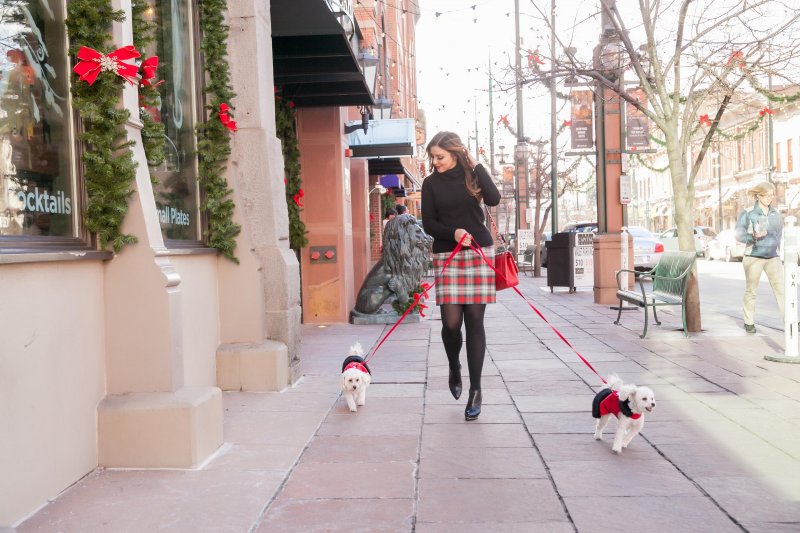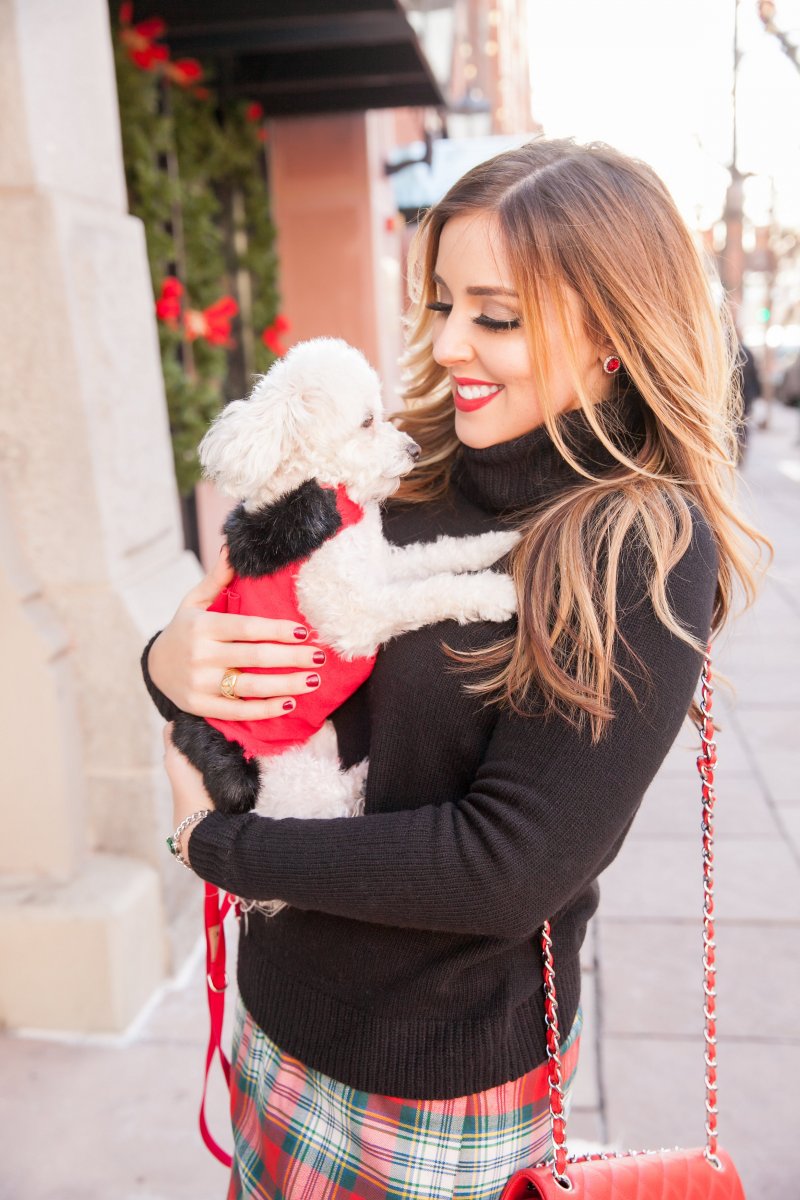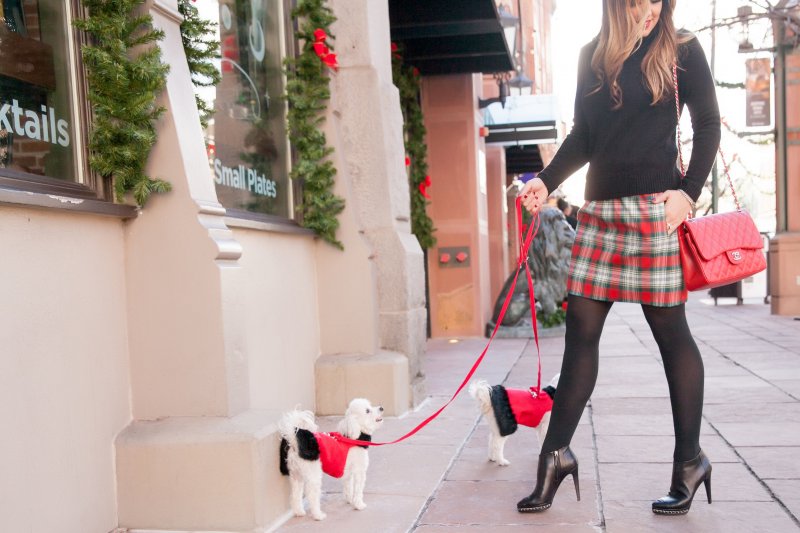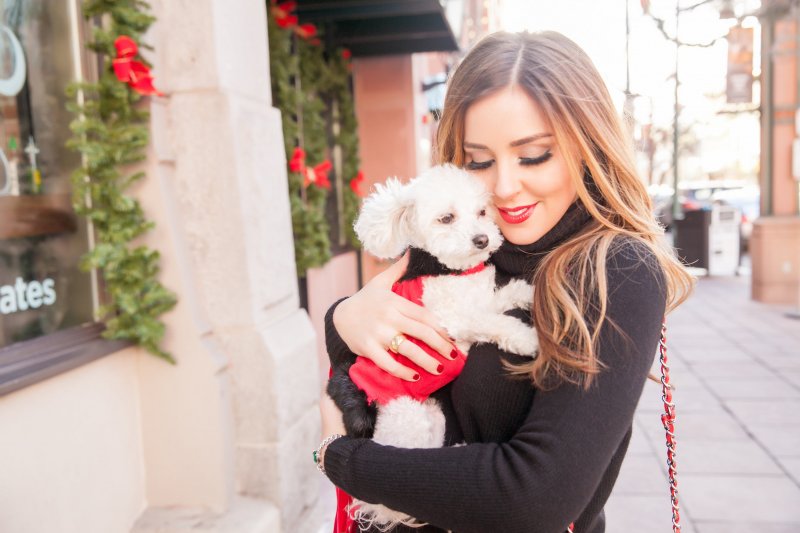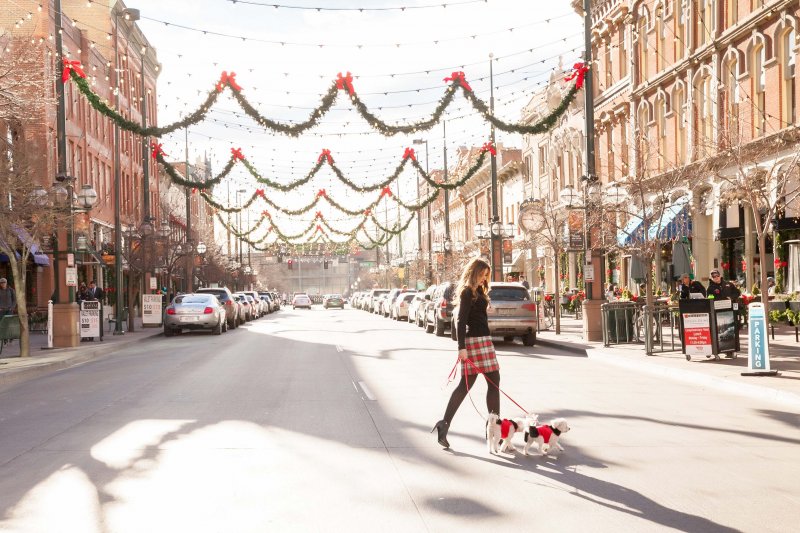 Sweater.  Skirt (Same Style).  Tights.  Bracelet.  Booties (Similar).
First of all, it's crazy my dog Lola just turned nine years old. It's her little doggie birthday and each year this date reminds me of the time my good friend begged me to come with her to "look at puppies". Sure enough… You put two animal lovers together and at least one of them will go home with a new pet. That day it was me.
This weekend we helped that friend's boyfriend organize a surprise proposal for her and it was truly magical. She is such a wonderful person and deserves every happiness. I am so grateful for her and her friendship… And I have her to thank for encouraging me to bring my sweet pup home.
Let's talk outfit. J.Crew Factory (who is having a 50% off sale right now) makes these great little skirts with a comfy-yet-cute elastic waist and pockets. They look amazing with tights and are the perfect solution to the snug skirt problem we all tend to develop over the holidays. This plaid pattern is sold out, but they have some great solids available now.
Be sure to check out Instagram if you have an account! Today I'll be drawing a winner for my HRH Collection bracelet giveaway on Instagram (@brittanypillard). Later tonight, a group of bloggers and I will be launching another Instagram giveaway.