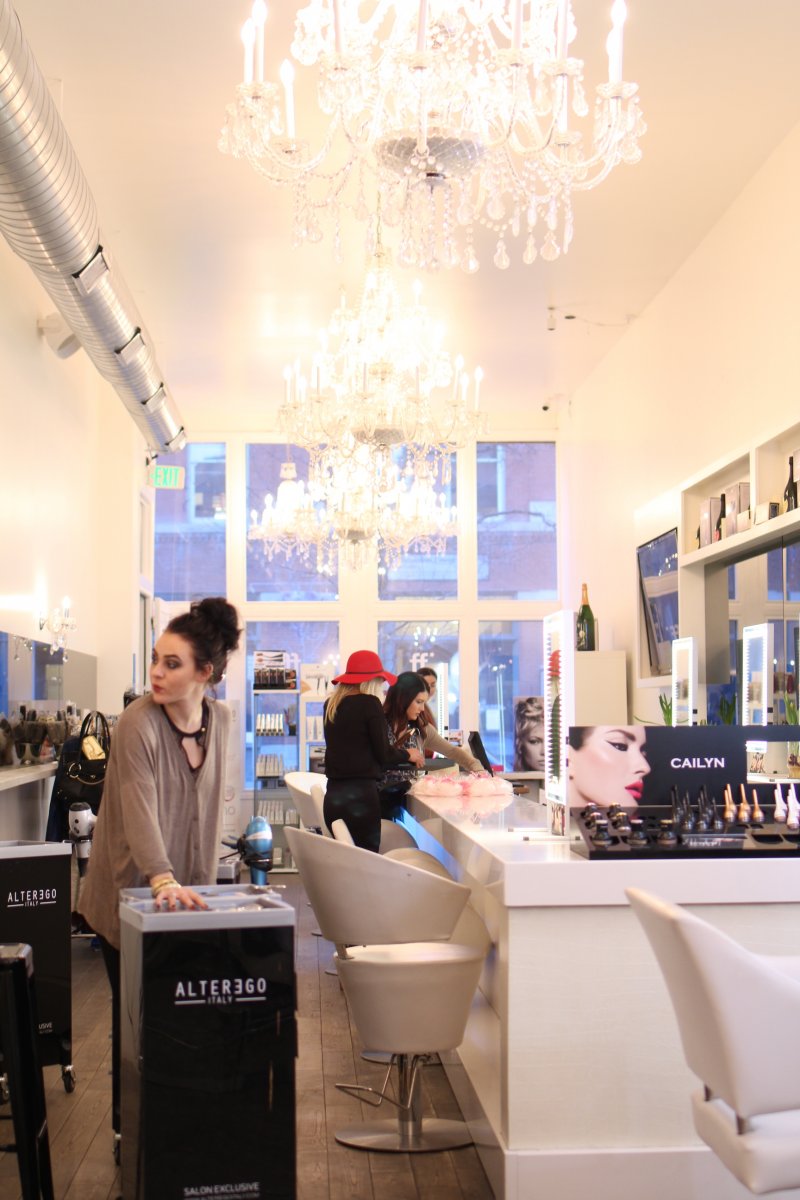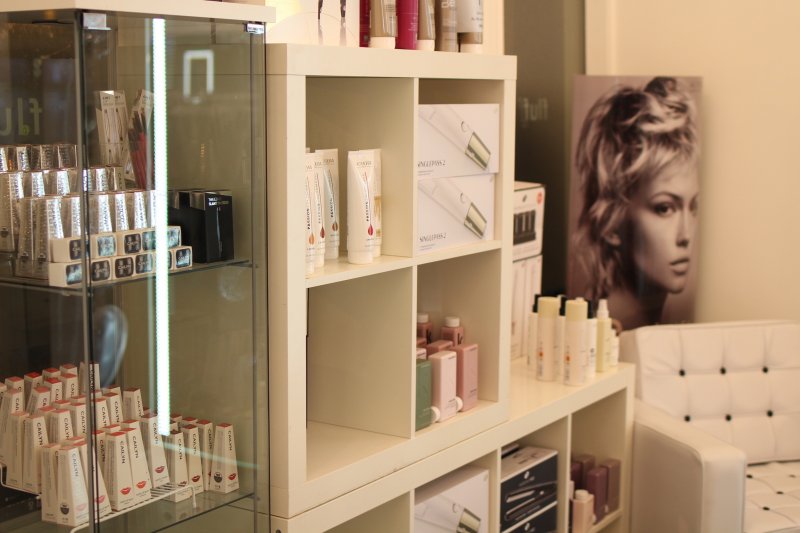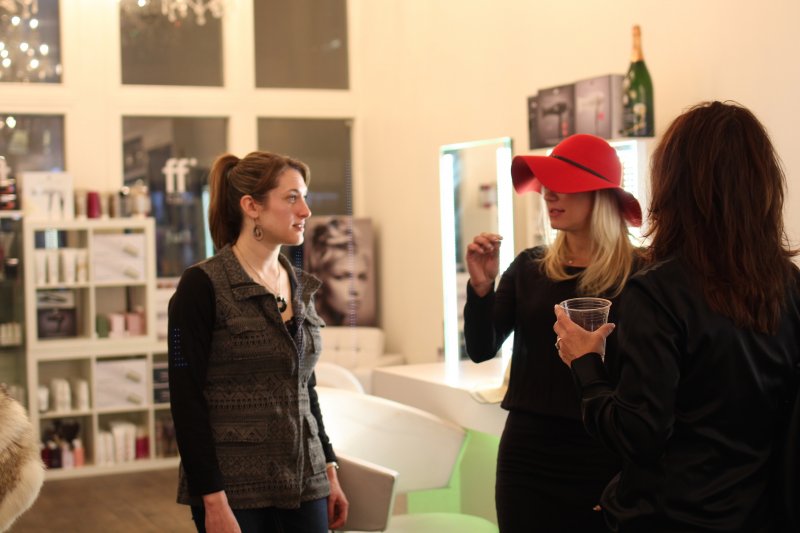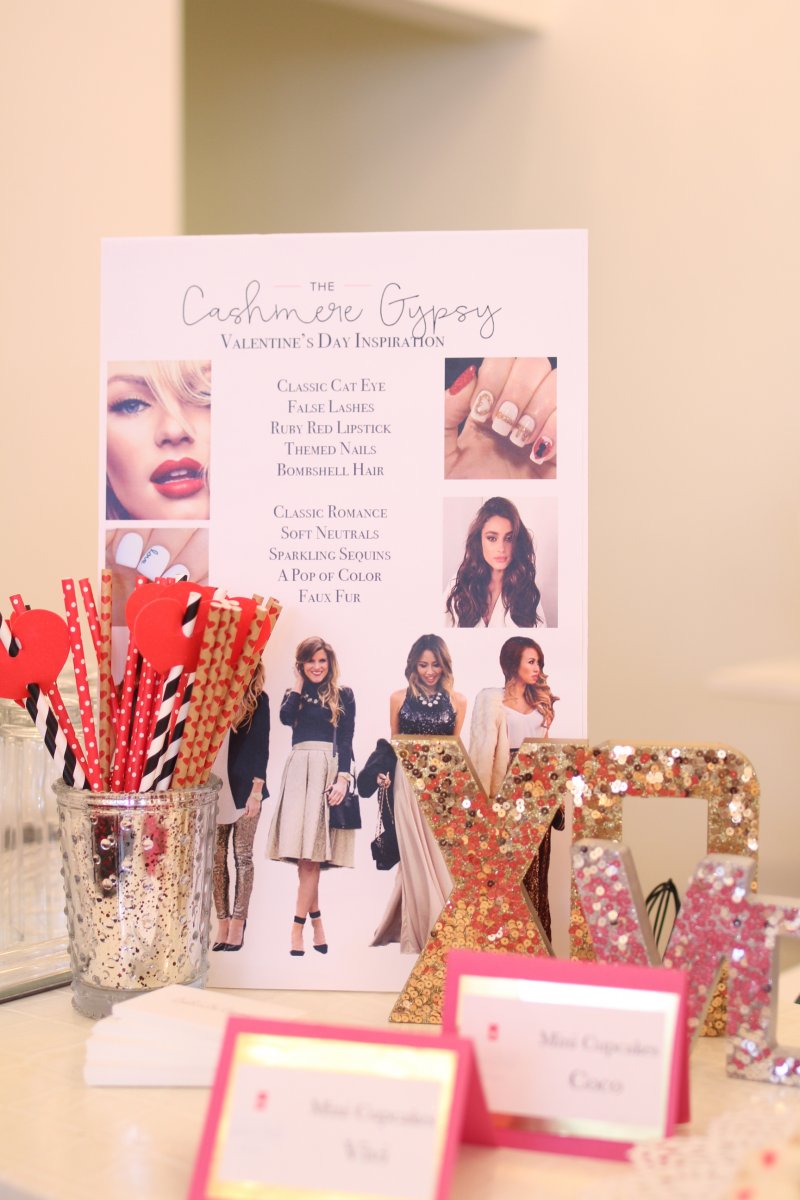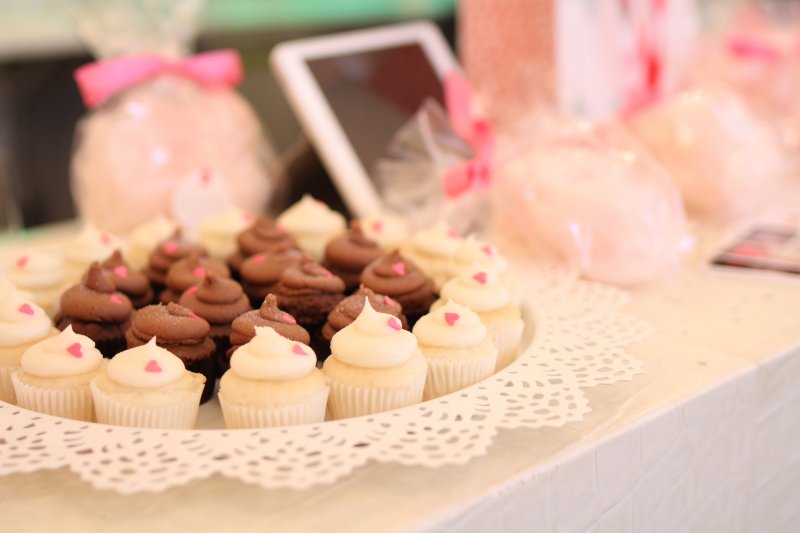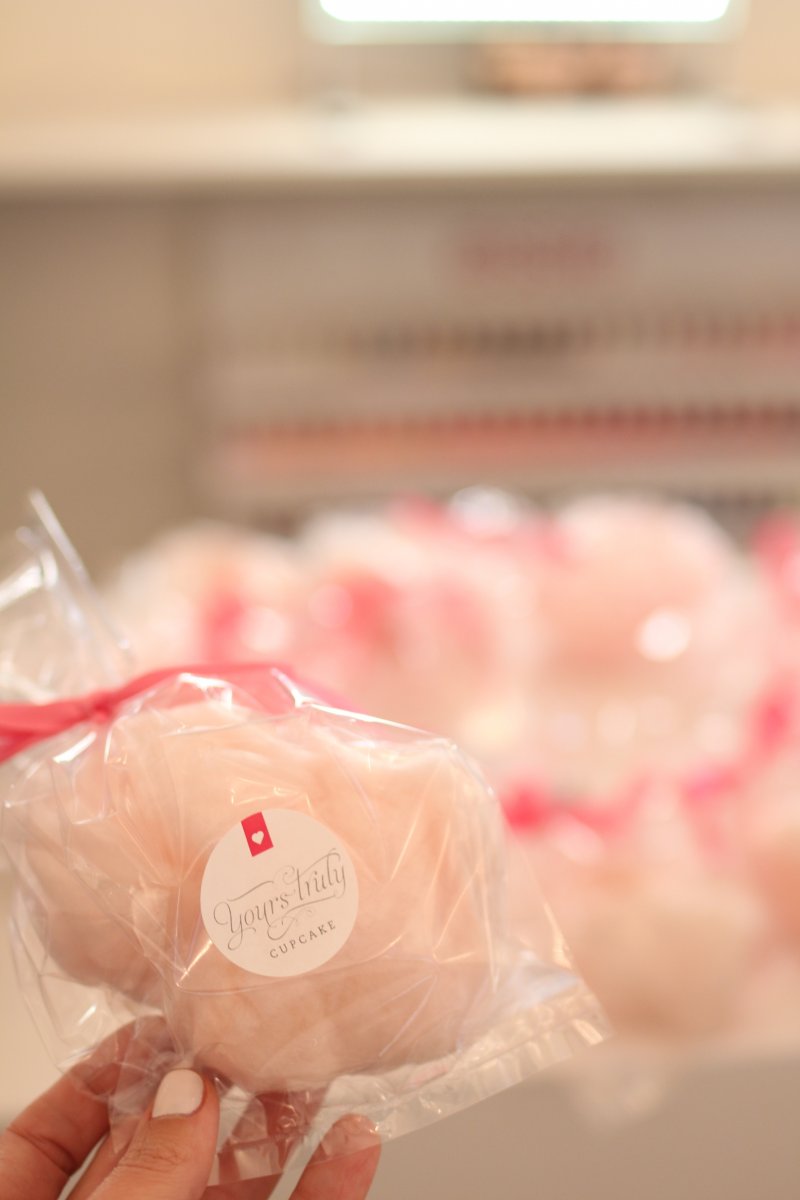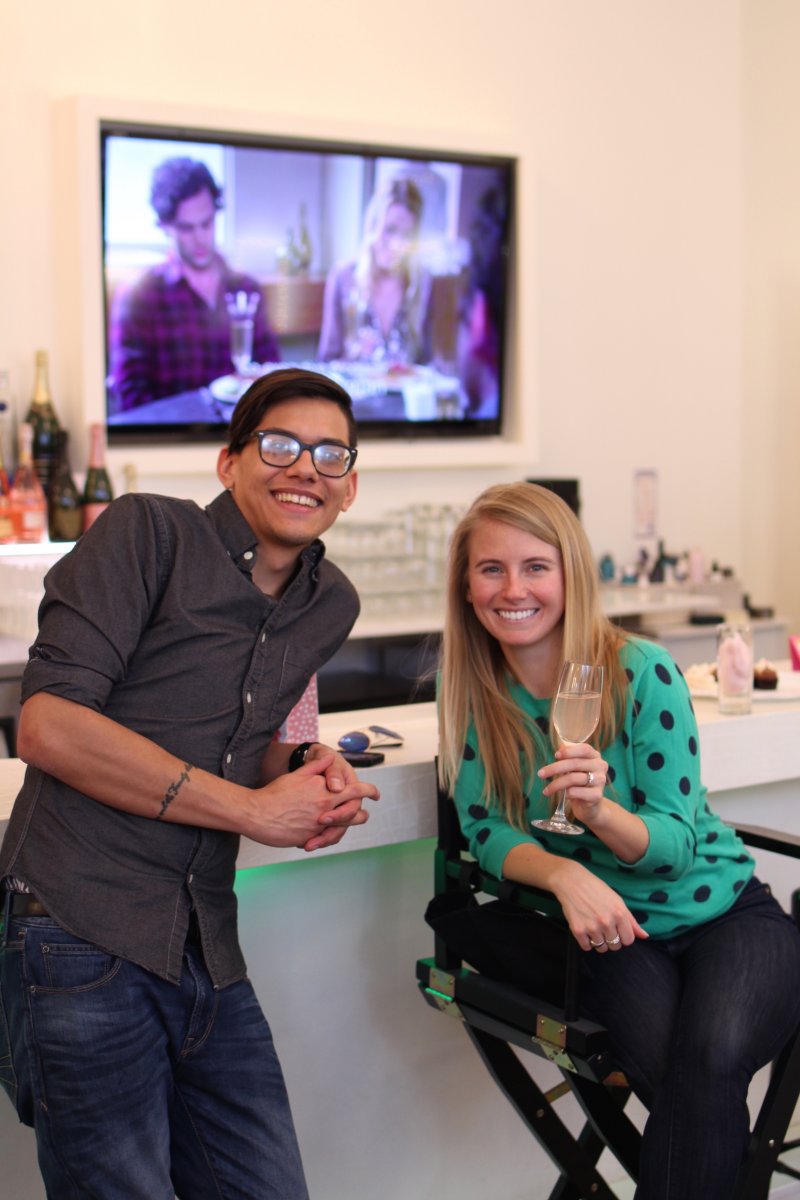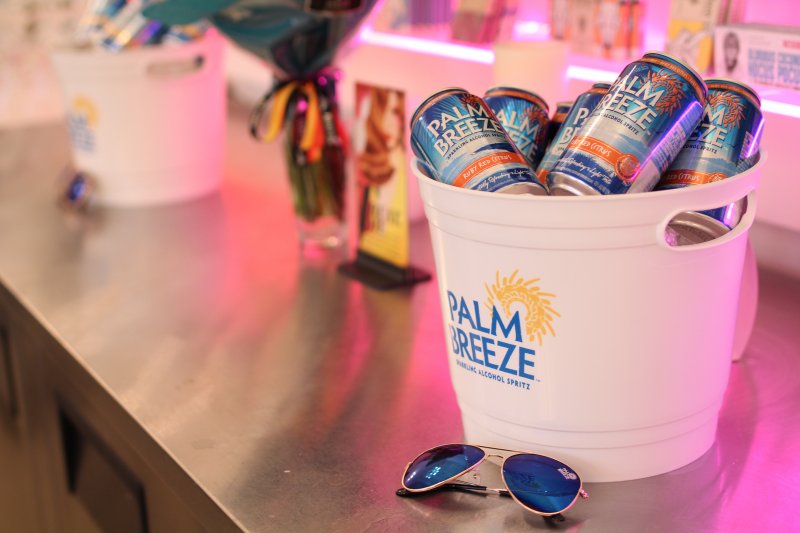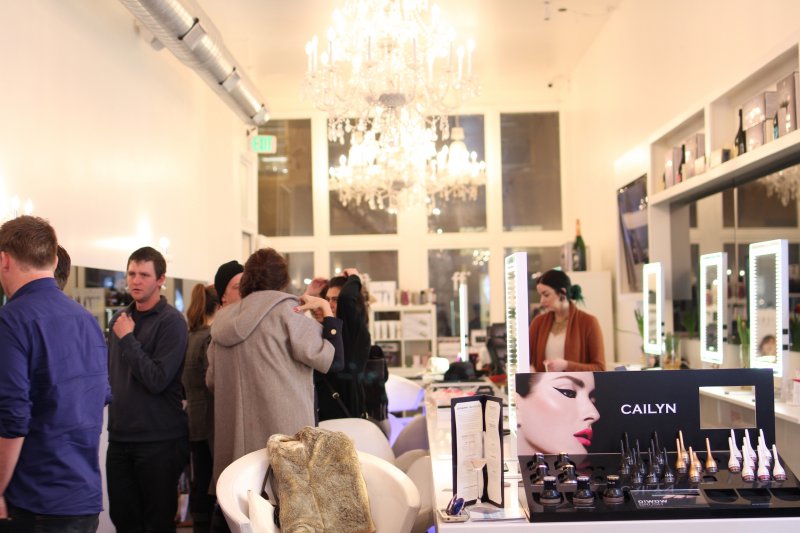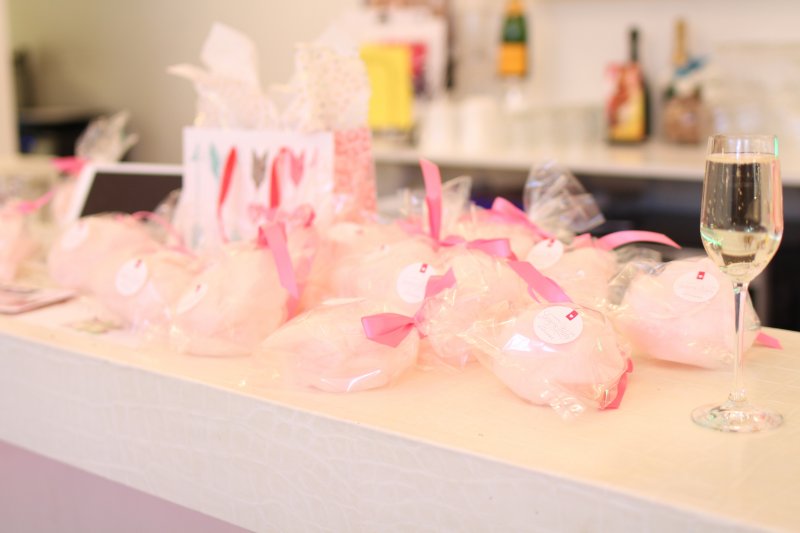 Fluff Bar.  Palm Breeze.  Yours Truly Cupcake.
We had a blast at my very first Denver event this past weekend! Located at the gorgeous Fluff Bar in downtown Denver, the event featured a lash bar and braid bar as well as special discounts on everything from blowouts to spray tans to manicures. Their stylists gave me a flirty set of false lashes and a rose-nude lip look for the party. I can't wait to pop in and do a full glam session for my next blog shoot… The Fluff stylists are talented at what they do and I really enjoyed their high-quality products.
You know you're at a fun event when you end up with no photos of yourself on your camera! I can't believe we didn't snap a photo of the outfit I styled or the incredible lashes Fluff Bar applied for me at their lash bar. But… I created an Valentine's Day style and beauty inspiration board for the event and you can get an idea of the Valentine's Day look I wore. Down below, I've linked all the pieces to create your own Valentine's Day look based on my inspiration board… Full of sparkles, gold, glitz, and a red pop of color on lips.
I co-hosted the event with Denver closet organizer and personal stylist, Kendra Rostvedt. She brought some designer consignment goods available for sale and gave styling tips to guests.
Palm Breeze tended bar for our event, providing their refreshing Palm Breeze beverages in Pineapple Mandarin Orange and Ruby Red Citrus flavors for guests over the age of 21. The bartender gave guests colorful aviators with their drinks. My personal favorite cocktail? Effervescent Palm Breeze with a splash of champagne and a pinch of cotton candy from Yours Truly Cupcakes for a bit of sweetness and pink color. Delicious. Palm Breeze gave away two $50 Fluff gift cards to guests at the end of the evening.
Yours Truly Cupcake provided the most adorable sweet treats for our event! They made adorable mini cupcakes in vanilla and cocoa, plus individually wrapped pink cotton candy puffs for guests to take home. Any dessert with sparkle sprinkles is a win in my book, but these are my absolute favorite. It's so rare to find desserts that are both beautiful and delicious… These are both.
I love the idea of giving Valentine's Day sweets instead of flowers for something a bit different. If you're in the Denver area and are looking for Valentine's Day gifts for family, friends, the office, or a loved one, Yours Truly Cupcake is offering the cutest little Mini Cupcake Boxes for $10 or Mini Dessert Boxes for $12. You can order online here… If you try them, let me know what you think and what flavors you tried!
Be sure to follow me on social media to stay informed of future events! I would love to see you there and chat with you in person!
My Valentine's Day Look:  This head-to-toe neutral look is soft and sexy but makes a statement with sparkle. It's also extremely flattering and elongating to dress in similar shades. Bonus? You can wear these beautiful, sparkling neutrals long after V-Day.
 Start with a shimmering gold sequin skirt.
Add a flowy camisole top in a creamy color.
Top with a beige moto jacket for edge.
I added a belt for extra sparkle.
Get a pop of color with cat-eye winged liner and a classic red "Ruby Woo" lip.