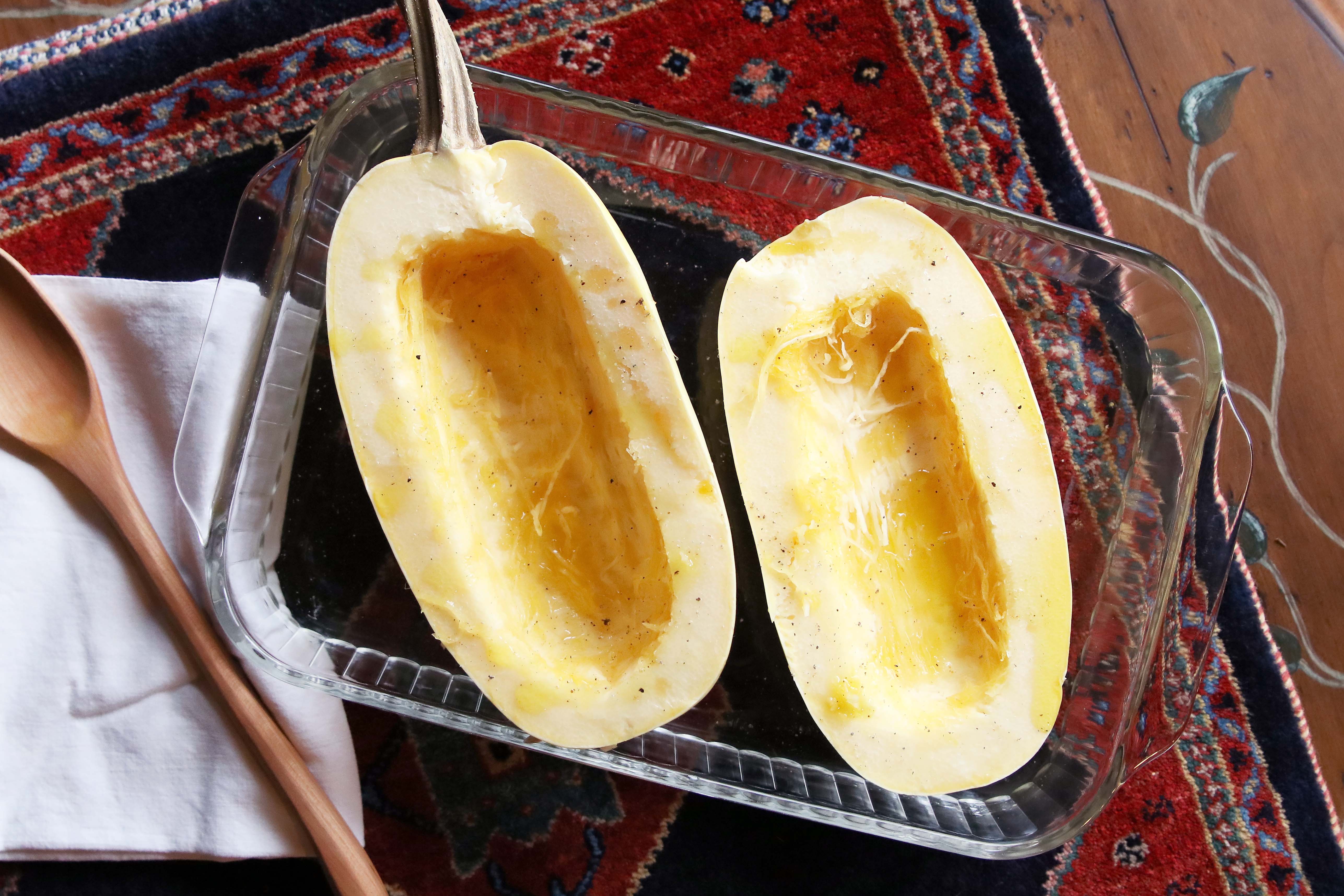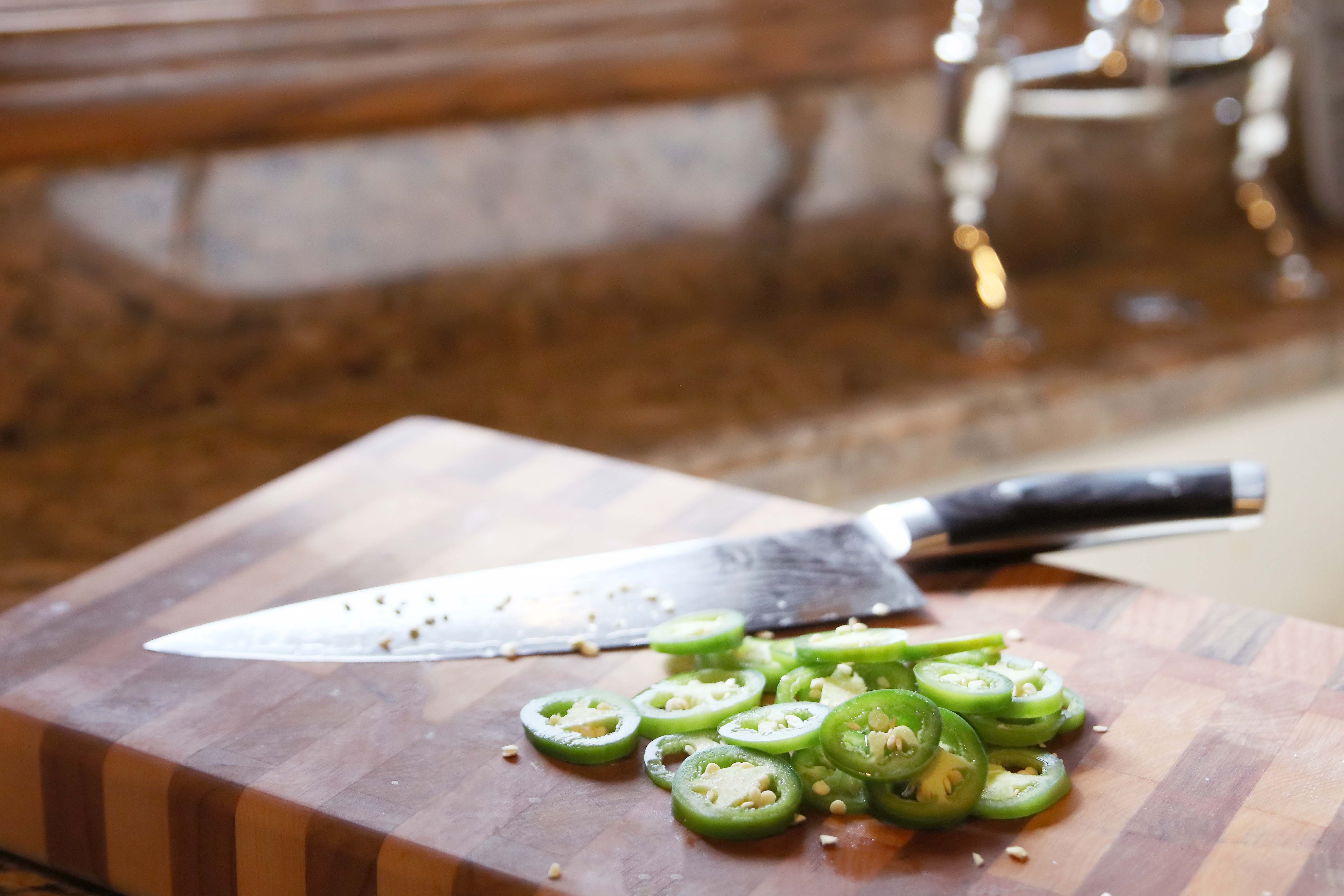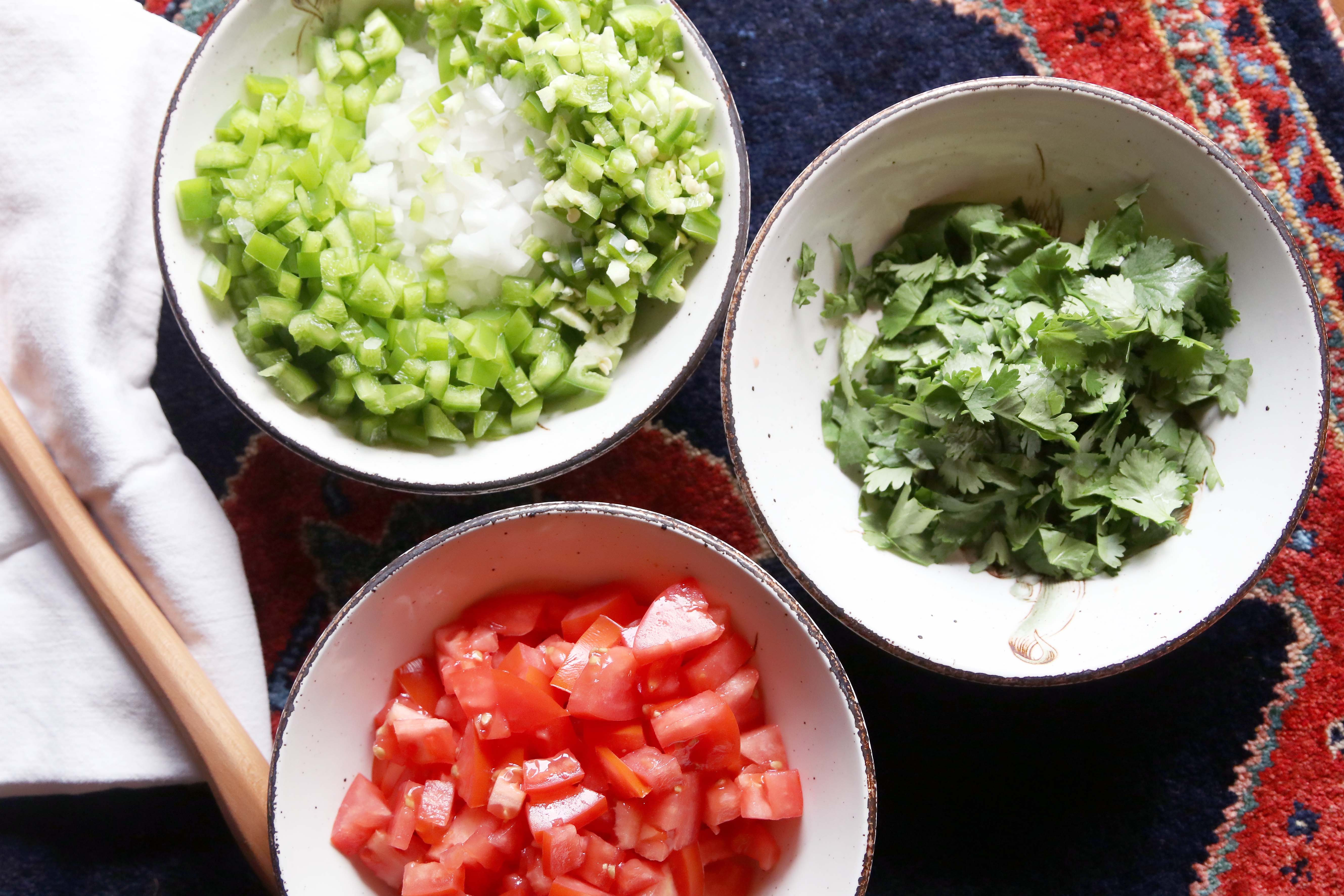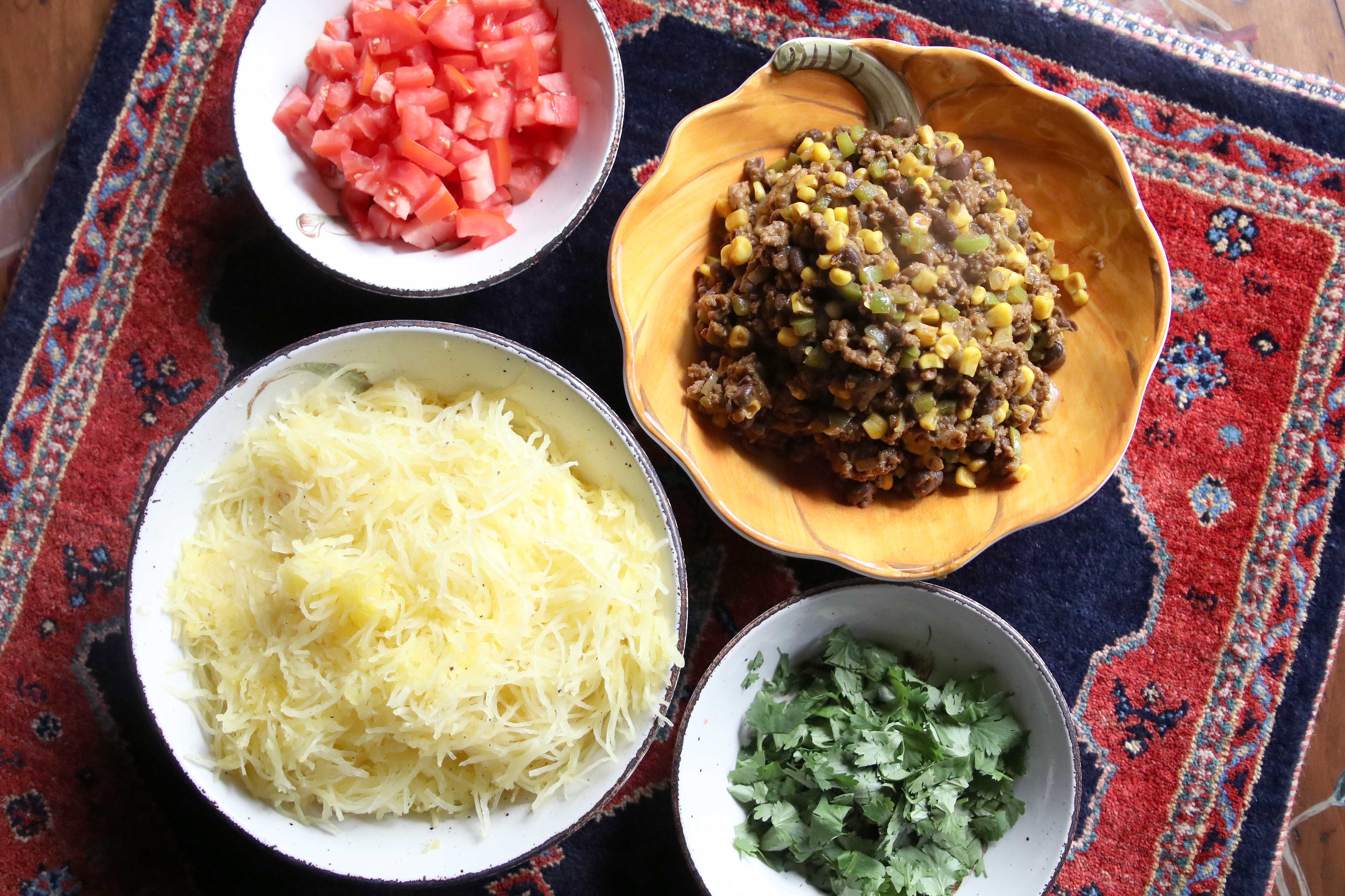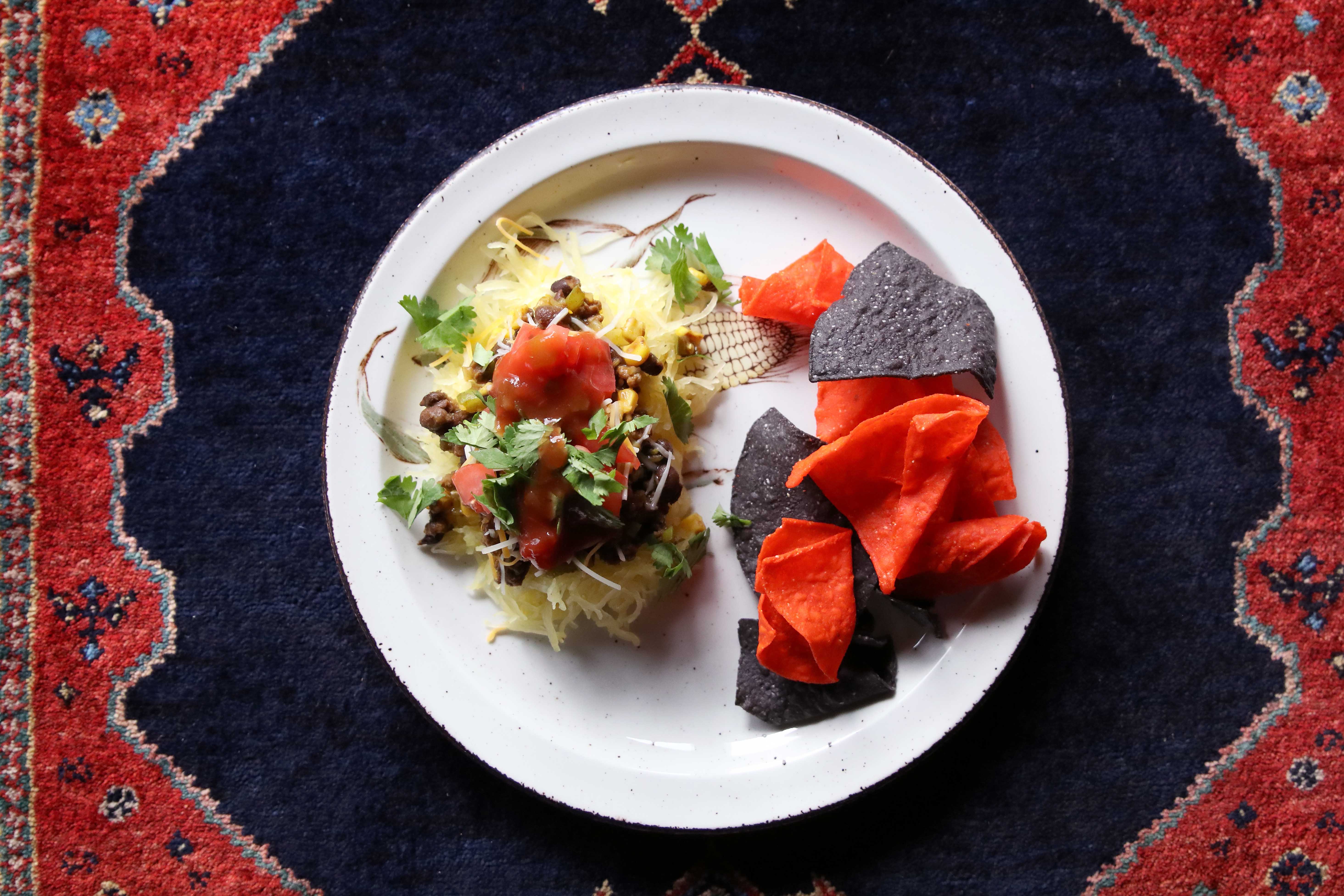 I was recently in my home state of Iowa, spending time with family. The autumn weather was cool and crisp and it rained for almost nine days straight. It was the perfect weather for something cozy and warm, so I created this recipe one evening after my cousin and I went to the local pumpkin patch and picked up a few spaghetti squash. My spontaneous little meal tasted so delicious, I made it three times during my stay.
The blend of spices tastes like fall and the combination of textures is comforting. And for those with special dietary needs, it's easy to remove the ground beef for a vegetarian option, reduce the amount of spice for sensitive palates, or switch out the cheese for a dairy-free alternative. This recipe makes enough for at least four people and we ended up with plenty of leftovers each time; I think it would make a great meal prep option!
Ingredients:
Olive Oil
Spaghetti Squash
1 lb Ground Beef
1 Packet Mild Taco Seasoning
Mild or Medium Salsa
Shredded Mexican Blend Cheese
1 Can Black Beans, Drained
1 Can Golden Corn, Drained
1 Green Bell Pepper, Chopped
1 Small White Onion, Chopped
1-2 Small Jalapeño Peppers, Sliced
1 Bunch Cilantro, Chopped
2 Roma Tomatoes, Chopped
Seasonings: Salt and Pepper, Mild Chili Powder, Cumin, and Turmeric.
Optional: Salted Tortilla Chips
Directions:
Step One:  Split spaghetti squash in half and scrape out seeds and pulp. Place both squash halves, inside up, in a baking pan with one inch of water in the bottom. Drizzle squash halves with olive oil and sprinkle with salt and pepper. Bake in oven at 425ºF for one hour.
Step Two:  In a large skillet, brown 1 lb ground beef with a small drizzle of olive oil, sprinkle of salt and pepper, and one packet of taco seasoning. Remove and place browned beef in a bowl and set aside. Do not drain leftover oil from skillet.
Step Three:  In the same skillet, soften chopped onion, sliced jalapeños, and chopped green bell pepper with a tablespoon of salsa and a tablespoon of chopped cilantro on Medium heat. Add just a sprinkle of turmeric, cumin, and mild chili powder. Stir often for three to five minutes.
Step Four:  Turn heat to Low-Med. Add one can of drained golden corn and one can drained black beans to the skillet mixture. Stir in 1 tsp. mild chili powder, 1 tsp. turmeric, and 1 tsp. cumin. Then add in the browned ground beef, mixing all the ingredients together. Taste to see if mixture is at your preferred level of spiciness and add more mild chili powder, cumin, and turmeric if needed. Turn heat to Simmer.
Step Five:  Take squash out of the oven and carefully scrape out "spaghetti" with a fork into a serving bowl. To serve, place spaghetti squash on plates and top with the seasoned beef and veggie mixture. Add shredded cheese, tomatoes, salsa, and cilantro on top. Optional: Serve with salted tortilla chips on the side.
Note:  Store beef mixture, spaghetti squash, and toppings in separate containers for best-kept leftovers!