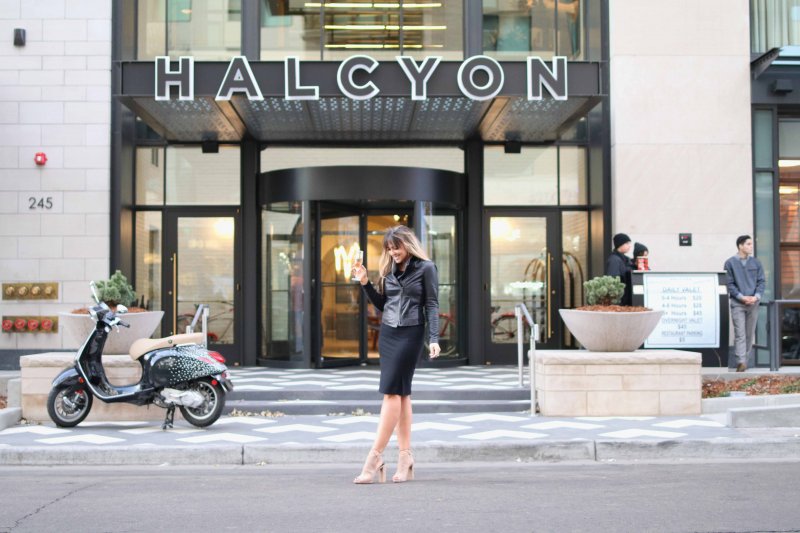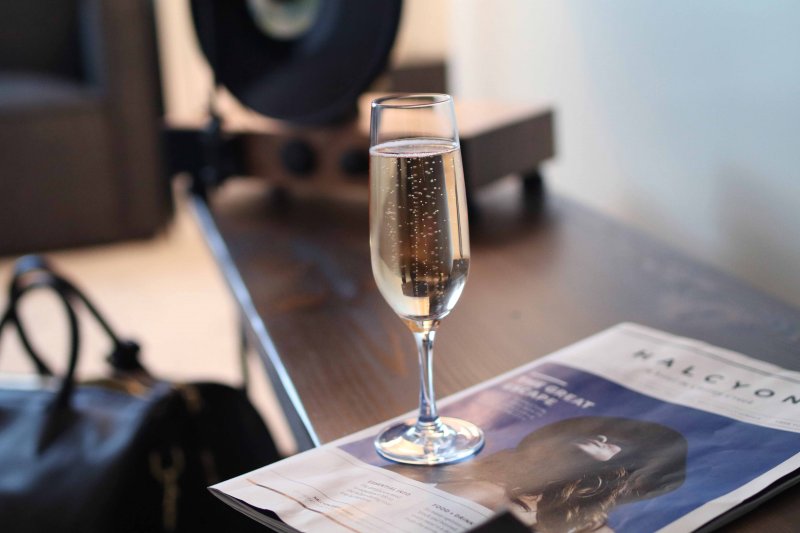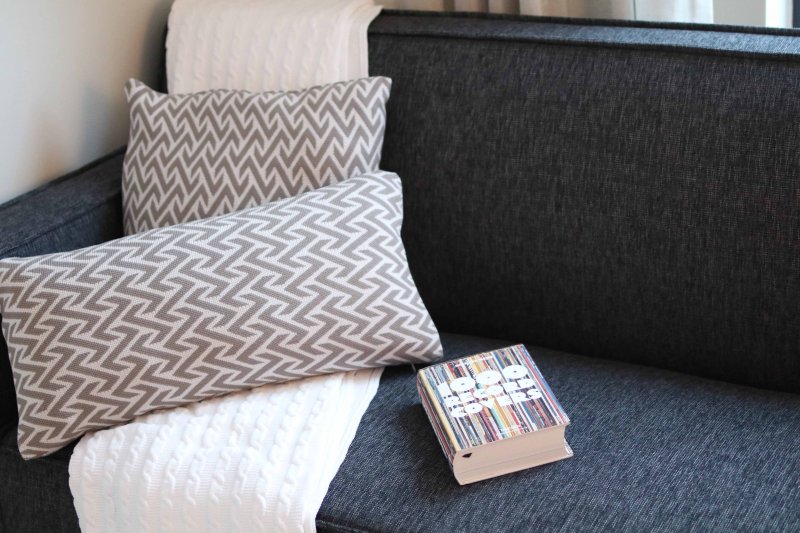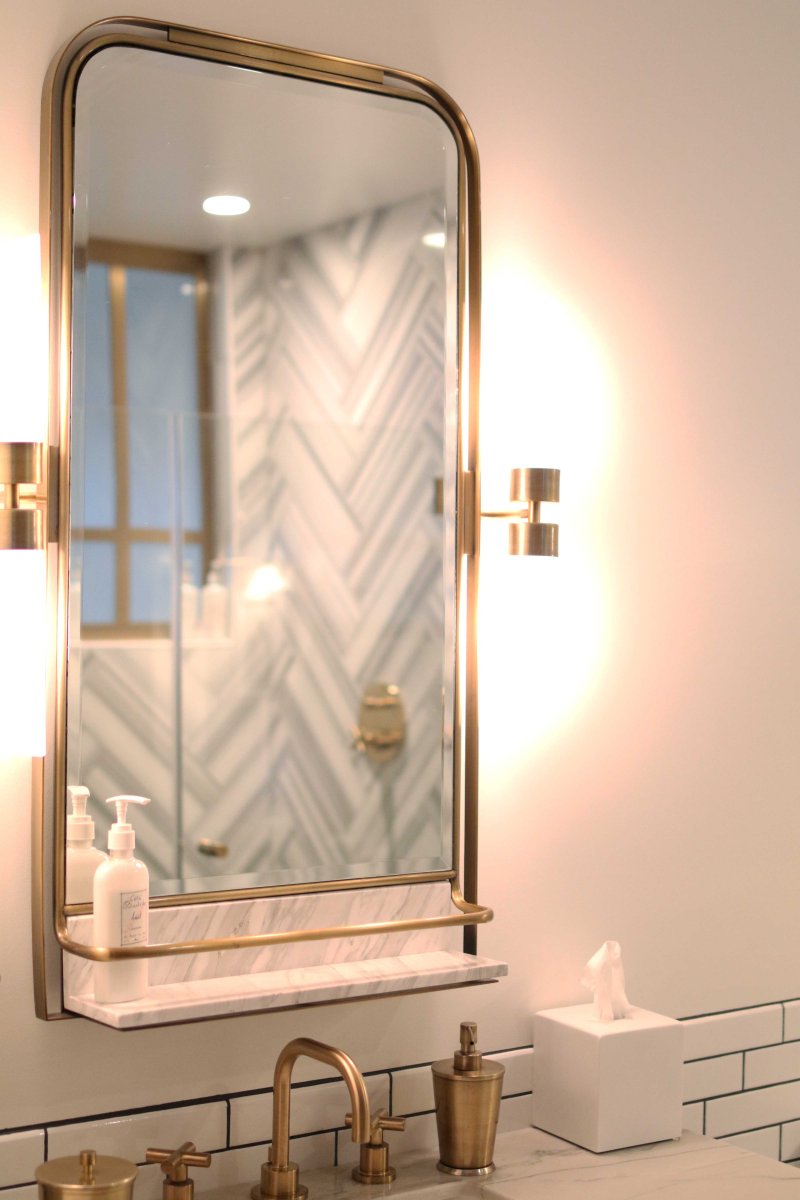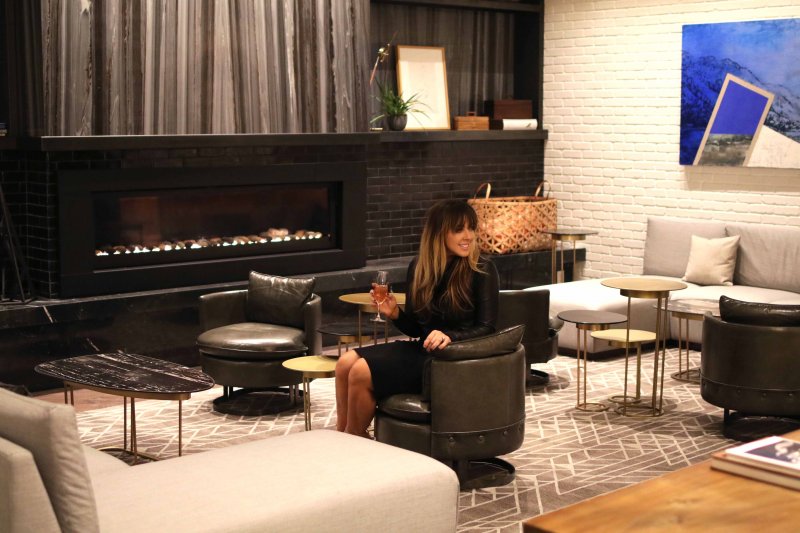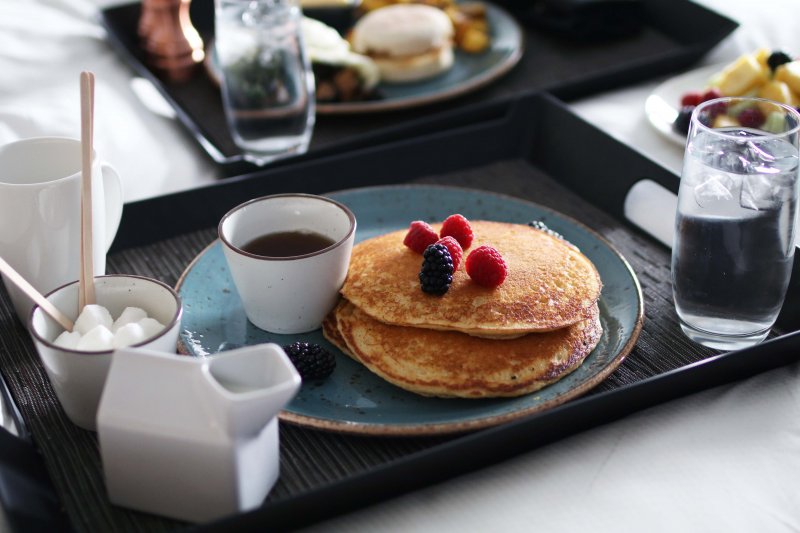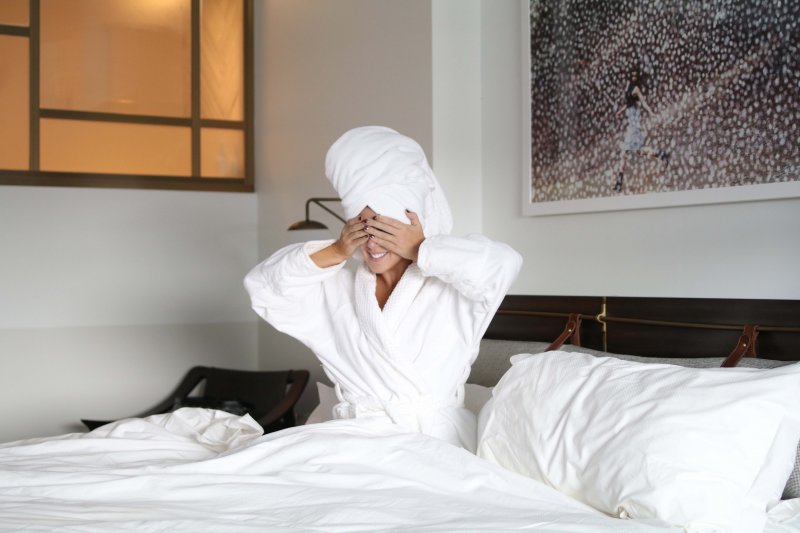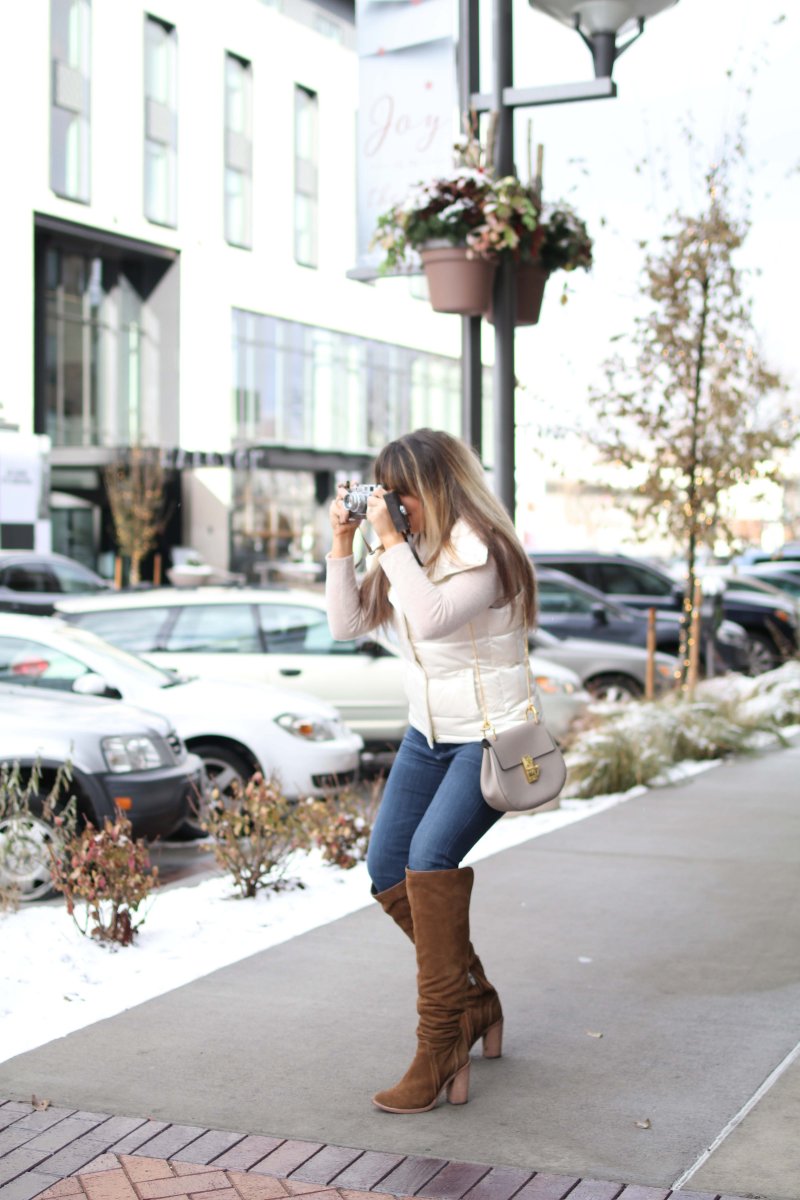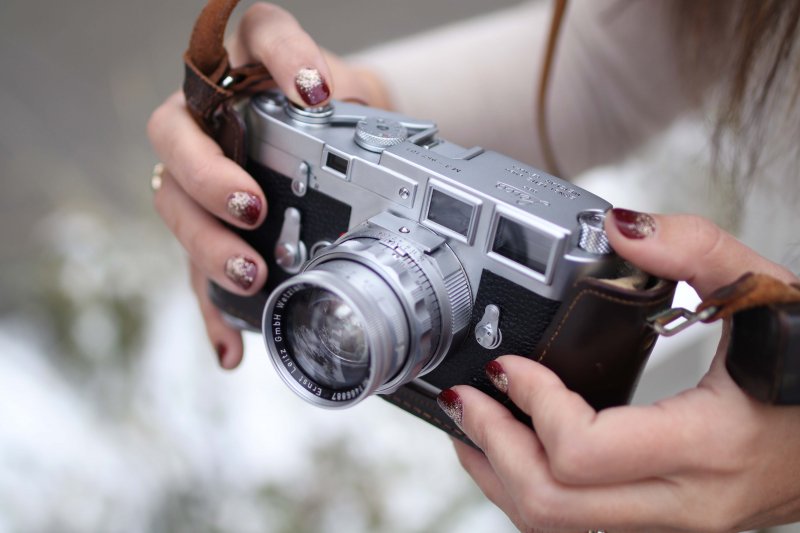 Block Heels.  Turtleneck.  Jeans.  Bag.  OTK Boots.
Lashes, Tan, and Mani c/o Glamour Bar Denver (Mention My Blog for $50 Off Lash Application)
We were invited to experience Halcyon's holiday Style Social and have a little staycation at their new hotel in the Cherry Creek neighborhood of Denver, Colorado. Since the holidays make things a bit hectic, we were more than happy to escape and relax at a beautiful hotel nestled in one of our favorite neighborhoods. Which, I might add, is currently twinkling away with holiday decor on every corner.
Our night began with a tour of Halcyon's property and I am still dreaming of their rooftop pool with scenic views of the downtown Denver skyline and Cherry Creek neighborhood. After our tour we attended Halcyon's Style Social; a gathering of local businesses complete with live music, cocktails, and light bites. There were styled holiday looks from A Line Boutique, beautiful jewelry pieces from Gnat Jewelers, and makeup touch-ups by Live Love Lash.
After the Style Social we had dinner at Departure, a Pan Asian restaurant located in Halcyon. The restaurant space is designed to feel like an airplane. And the cuisine is just as creative as the interior design. We started with the Departure Wings, Steamed Short Rib Buns, and the Beef Rendang Samosas. For our second course, we ordered the Big Eye Tuna Poke and Thai Sausage + Egg Fried Rice.
We walked through the holiday lights outside and enjoyed a cappuccino and crêpe at one of our favorite spots, Crêpes 'n Crêpes (see the exterior in my blog post here). And we finished the evening with champagne at the cozy hotel bar just inside the entrance.
The next morning, we enjoyed breakfast in bed while we listened to the record player in our room. It was actually my first time playing a record on a record player so I was quite intrigued. After getting ready, we were given the opportunity to borrow some goodies from Halcyon's "Gear Garage"; a collection of things like bicycles, activity kits, and even a Vespa to make your stay at Halcyon even more personalized and special. I chose to experiment with the Leica camera and capture some film photography of the snow-dusted trees and twinkling holiday lights outside before checking out.
All in all, my favorite feature of the hotel is how cozy and relaxing it feels. The fireside room on the main floor is incredibly inviting and intimate. There are books stacked all around the room and I would love to spend the day just reading by the fire. There are complimentary light bites served throughout the day and each floor is equipped with a little tea bar near the elevators. These little touches are what make a hotel feel comfortable and what make a homebody like myself feel that much more at home even while traveling.
Have you ever done a staycation before? Any stories about a hotel or place that went above and beyond to make you feel at home? If so – where was it? I want to visit!