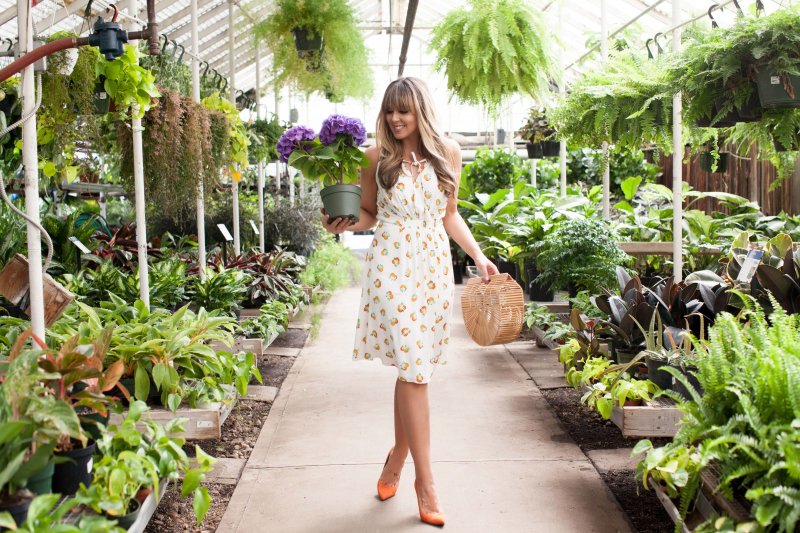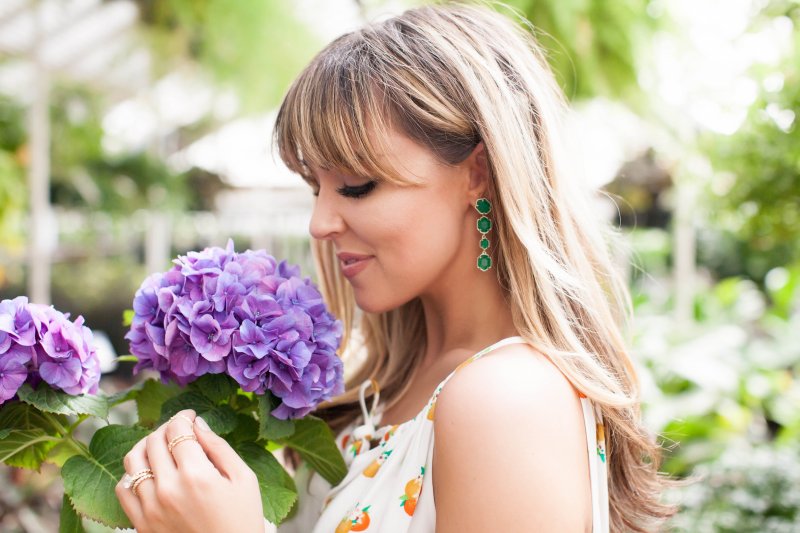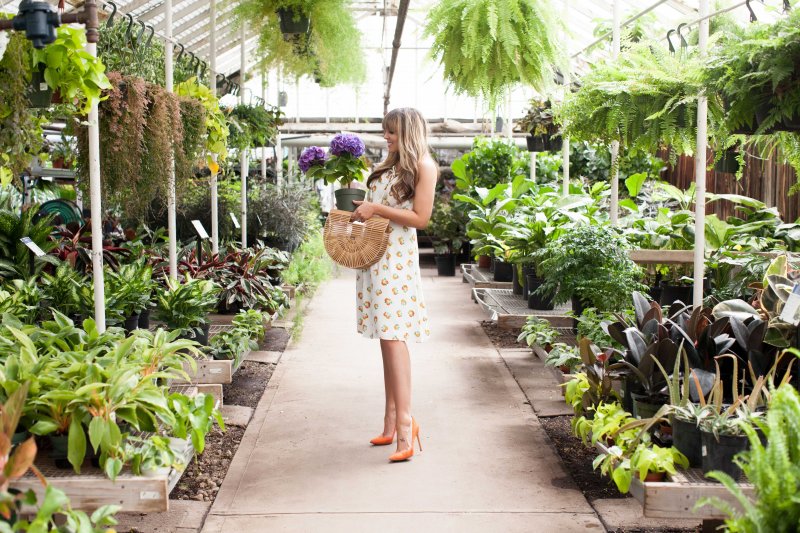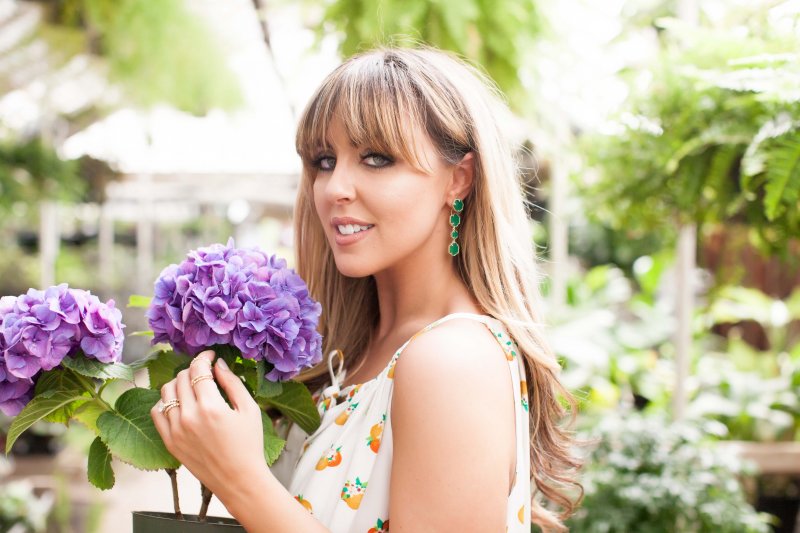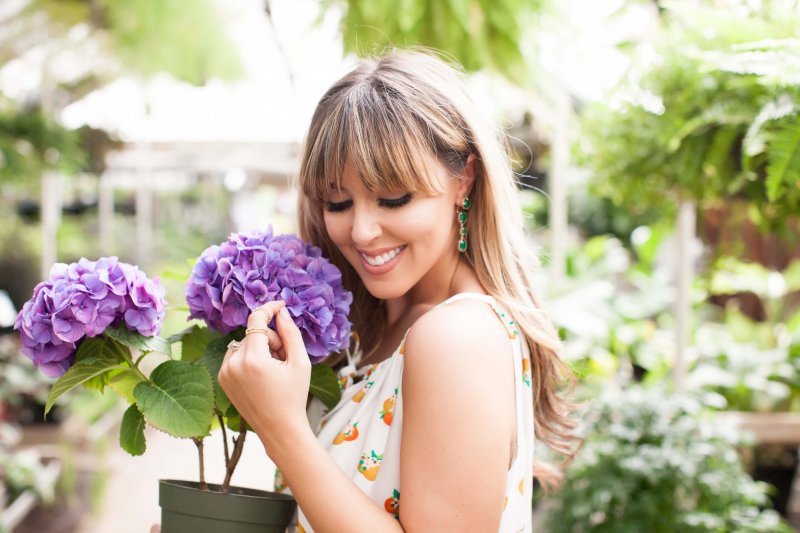 Ruthie Earrings in Green.  Stacked Rings.  Kate Spade Dress – currently sold out, but available in UK.  Bamboo Bag.  Heels in Same Style, New Color.
Hair, Lashes, Tan, Nails c/o Glamour Bar Denver (Mention My Blog for $50 Off Lash Application)
I knew something was wrong when I spent nearly the entire month of February sick – with colds, with fevers, with the flu. It was like my body realized I needed a break before I did. At this point I should add that I'm the worst person at being sick; I'm absolutely miserable any time I can't get out and about and check things off my to-do list. So nearly three weeks of feeling like a waste of space (and as a result, also being the grouchiest woman in the world) caused me to take a long, hard look at what I was doing wrong in order to avoid feeling so consistently exhausted again in the near future.
It didn't take a harsh examination to discover the culprit. Our house was like a giant reminder of all the things stacked onto our plates and stuffed into our overflowing schedules. Our laundry hampers were full, there were stacks of mail and PR deliveries covering most of our kitchen island, invitations and save-the-dates hanging off our bulletin board, and post-it's piled on top of highlighted appointments in my datebook… And those were just the physical clues of the chaos. A little chaos sometimes happens in life, so I kept telling myself I just needed to plan and manage time better. Can you relate? It seems we're always convincing ourselves we need the latest planning app or new schedule that will change everything and make us into efficient little robots. But I was looking at it all wrong.
Continued below.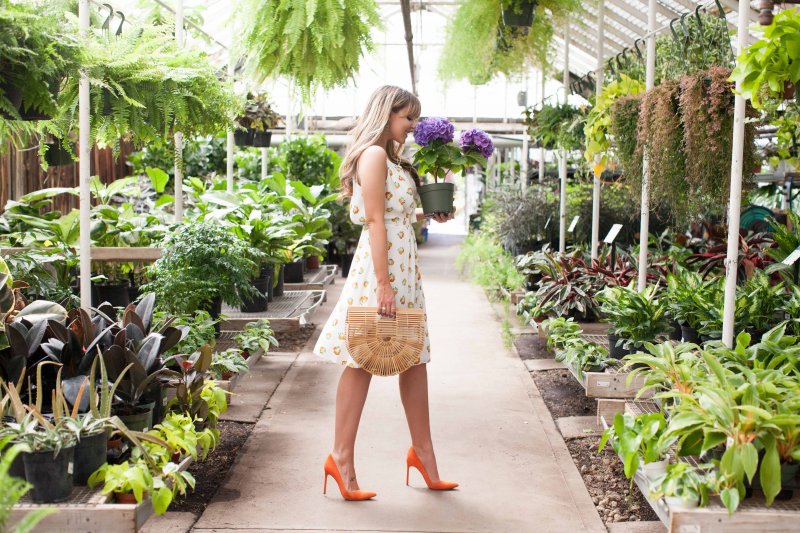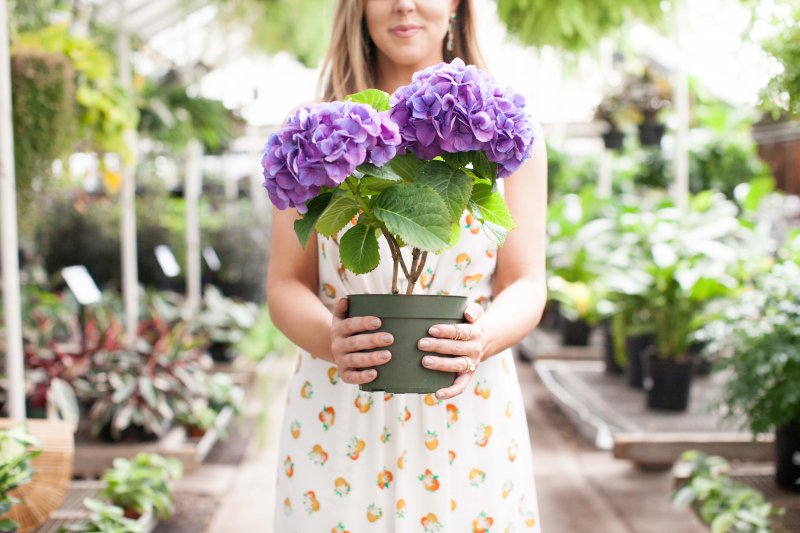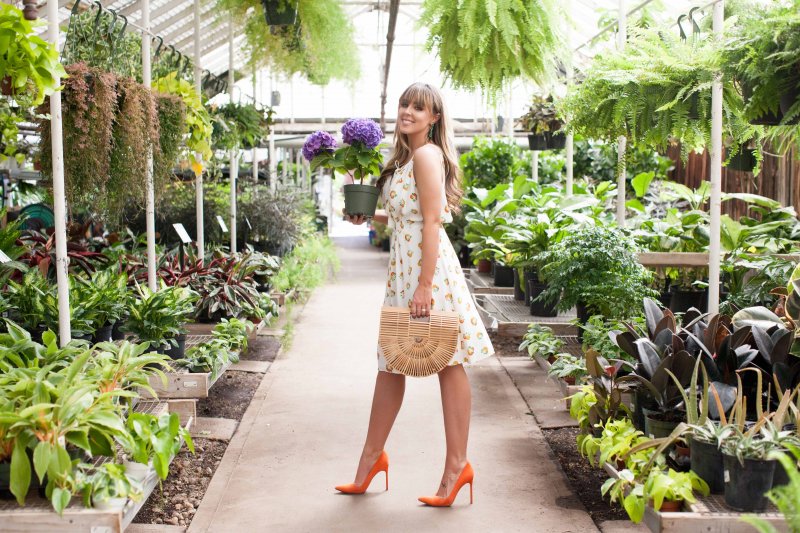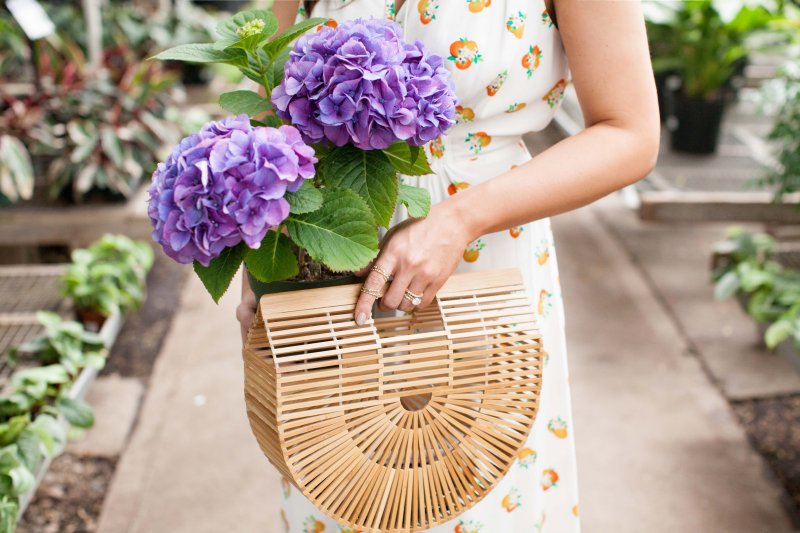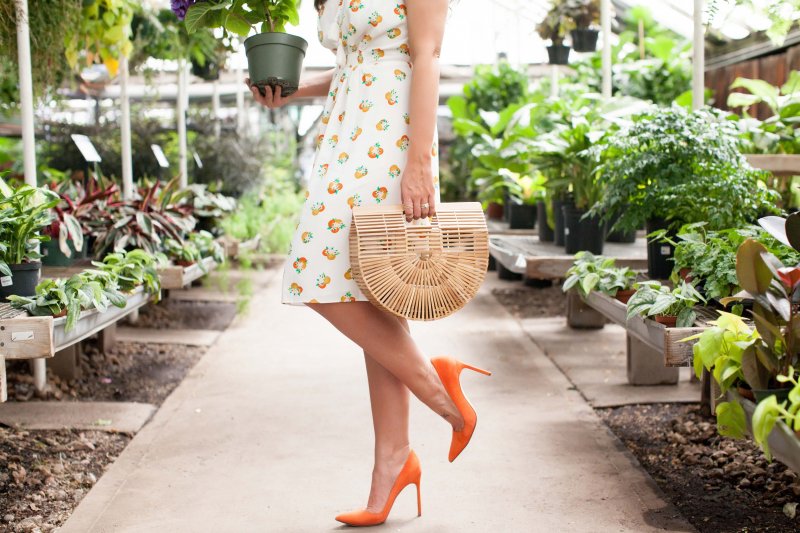 Ruthie Earrings in Green.  Stacked Rings.  Kate Spade Dress – currently sold out, but available in UK.  Bamboo Bag.  Heels in Same Style, New Color.
Blowdry, Lashes, Tan, Nails c/o Glamour Bar Denver (Mention My Blog for $50 Off Lash Application)
The answer won't be the same for everyone; we all need different things to feel sane in our lives and we all handle stress in different ways. But for me, that was the entire problem… I kept examining how I could better manage chaos instead of asking myself why the chaos existed in the first place. And then I read a little article by Joanna Gaines that changed everything.
Joanna's article was in a mini version of her Magnolia Journal tucked into my recent Better Homes & Gardens magazine. In it, she discussed the beauty of simplicity and how she has come to recognize she can't have clutter or chaos in her home or she begins to feel unhappy. She mentioned that a big part of keeping a happy, healthy home for her revolves around making judgments as to whether a particular item or task will make her happy or stressed before it enters their home or their schedule. (This part reminded me of the decluttering book everyone is reading – perhaps I need to pick it up.) If something will become stressful mental or physical clutter, it doesn't enter Joanna's space; she keeps it sacred. As I read, I connected with her words and recognized myself in what she was describing. I had finally discovered my problem.
Like so many women I know, I want to say 'yes' to as much as I possibly can. Whether it's something for my website, social events, favors for friends, travel, or work events; I say 'yes' to everything and as a result, I create my own chaos. Meanwhile, the things that really matter… My health, peace of mind, and our home often get sacrificed to make time and space for everything else. And sometimes that has to happen. But when it doesn't? Joanna's point was that we have to take a stand for ourselves against the everyday chaos that threatens to take over our lives and our sanity.
I looked at it this way: we will each be lucky to have one hundred years on this planet. How do you want to spend them? How do I want to spend them? Certainly not in the car, racing to every event, and causing myself to be drained and exhausted 24/7. I want to give of myself but not to the point where I sacrifice my health and wellbeing. I've recognized I need a bit more time to organize my surroundings in order to feel at peace. And I want to feel fulfilled and make a little time each week for something I simply want to do; reading a good book, doing a facial mask, or taking my dogs on a walk. In the past few months, I've come to realize it's time to spring clean my own life.
I know so many of you are out there feeling the same way; stressed, exhausted, burned out, and not feeling like your best self. I urge you to take a peek at your own life; where is the negativity coming from? And what steps can you take to reduce or mitigate it? I started last week by taking two full days off to organize the main floor of our home since physical chaos has such a negative effect on me. I tackled one section at a time, but finally I felt this weight lift off my shoulders as our kitchen counter was (for the first time in months) empty and spotless and piles of invites and reminders were thrown out. The clutter had been taking up both mental and physical space while I was rushing to events and coming back home to work on my site until 2 AM, thinking I was completing what really mattered. Two days of easy work made me feel relieved and clear-minded… That feeling alone was worth two weeks or even two months of organization!
I have also practiced saying 'no' more often; to fruitless emails, to unnecessary spends of my energy, and to social events that will consume my schedule. It's not easy and I realize I will have to check in with myself in the future to stay on track, but I'm already feeling so much better I can't help but think I'm on the right track. Next up? Establishing a consistent plan for healthy eating and a regular exercise schedule.
All this to remind you… Please take care of yourselves and focus on what really matters to you. Life is too short to carry the burden of unnecessary chaos, my darlings! Let's get to spring cleaning.
More From Kate Spade Orangerie Collection: