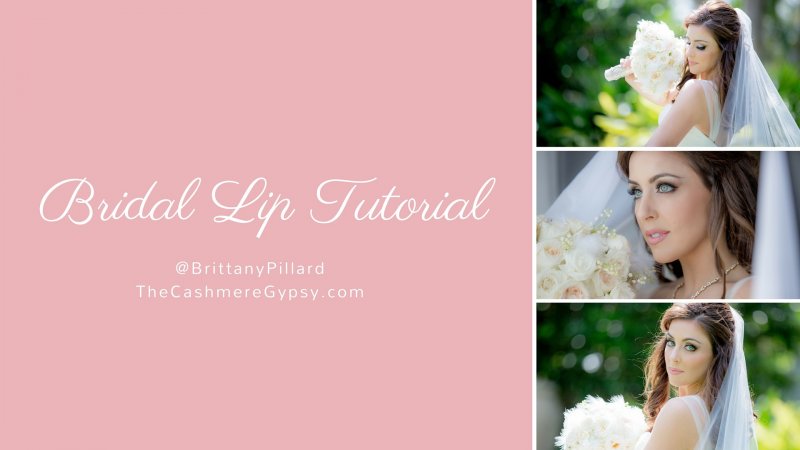 It feels like so long since my husband and I tied the knot back in February!! In 8 months, we've traveled so much and had so many great experiences together. 2015 has been a great year for us so far.
You can click the "Wedding" tab in "Categories" above to see all the wedding-related posts I've finished. I have a few posts with our professional wedding photography, but we haven't gotten all the way through our 4,500+ wedding photos yet. (I think finishing that task might require a glass of wine.) I'm hoping our photography website will start cooperating with us a bit more so we can see all our photos and I can get some more posts finished for you.
I know a lot of you loved my lip look for the wedding (so did I!!) so I went to MAC and worked with a makeup artist to carefully select the exact colors needed to get this look. This rose-mauve look is universally flattering and can be worn anywhere and everywhere… Work, weddings, date night, you name it.
For this video, I wore my favorite glam false lashes. These are perfect for a bridal look or an evening event. The length is fairly long, but they're great if you have naturally longer lashes or want a dramatic look.
Tip:  To make this look a bit more like the current 90's lip trend use "Whirl" lip liner to slightly over-line the lips, focusing on the outer lip line. You can even use a bit lighter lipstick to get that super-pouty bombshell look women of the 90's like Cindy Crawford made popular.
Lip Scrub.  Lip Balm.  "Ozone" Lip Primer Pencil.  "Whirl" Lip Pencil.  "Stauchly Stylish" Lip Pencil.  "Brave" Lipstick.  "Ample Pink" Lip Gloss.