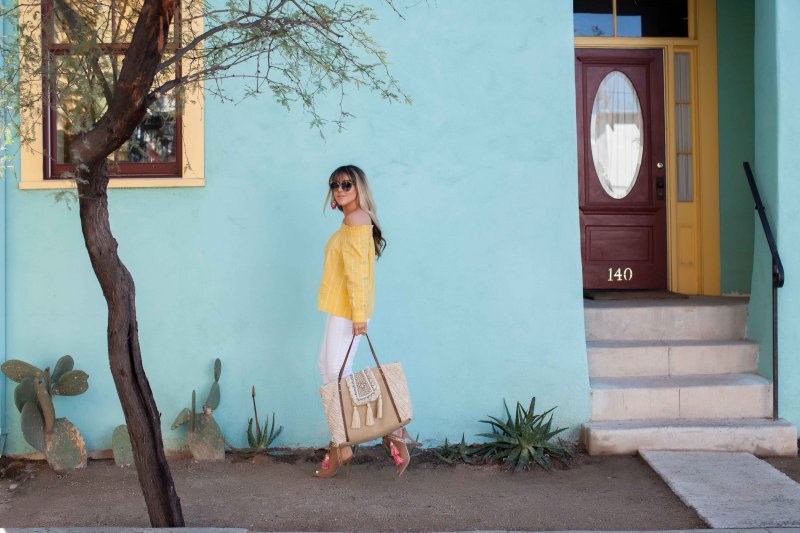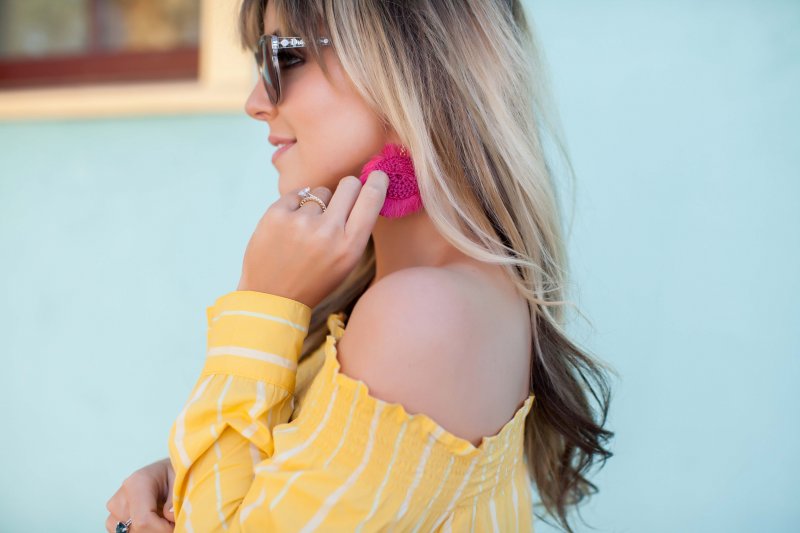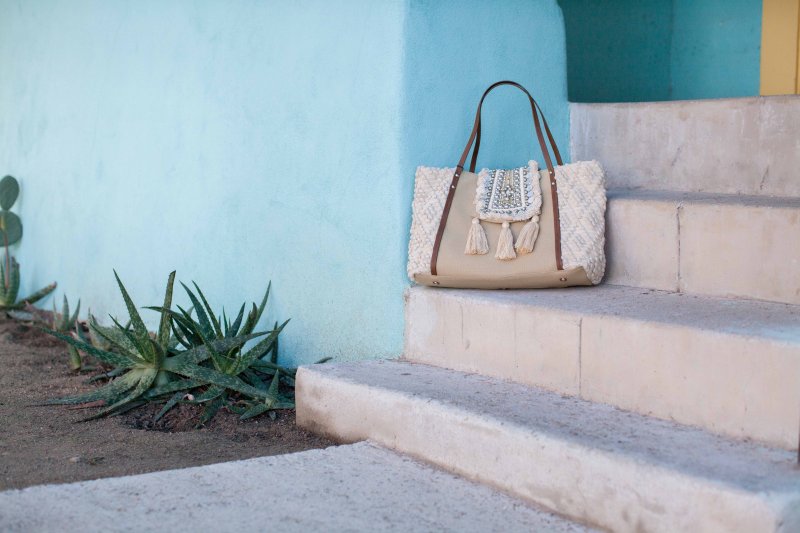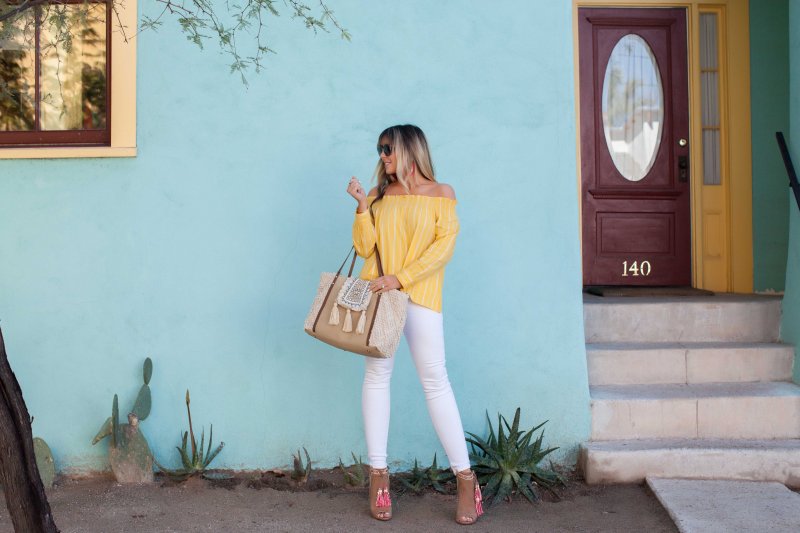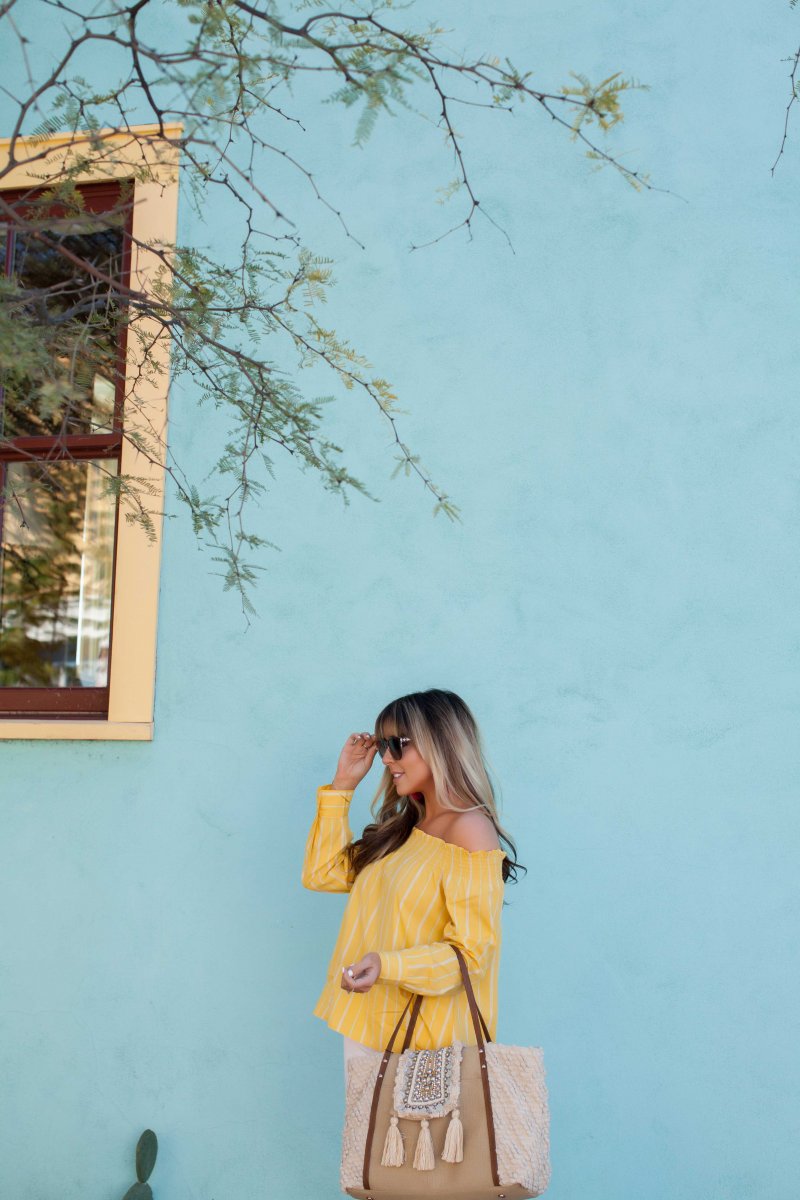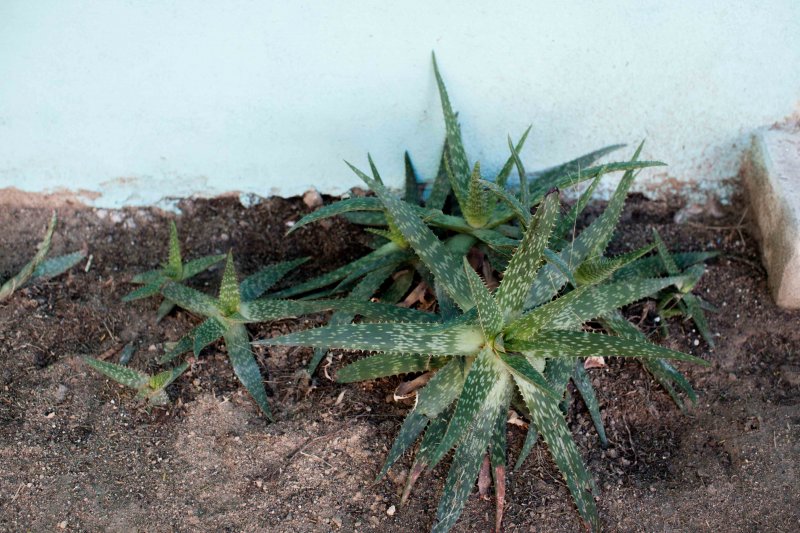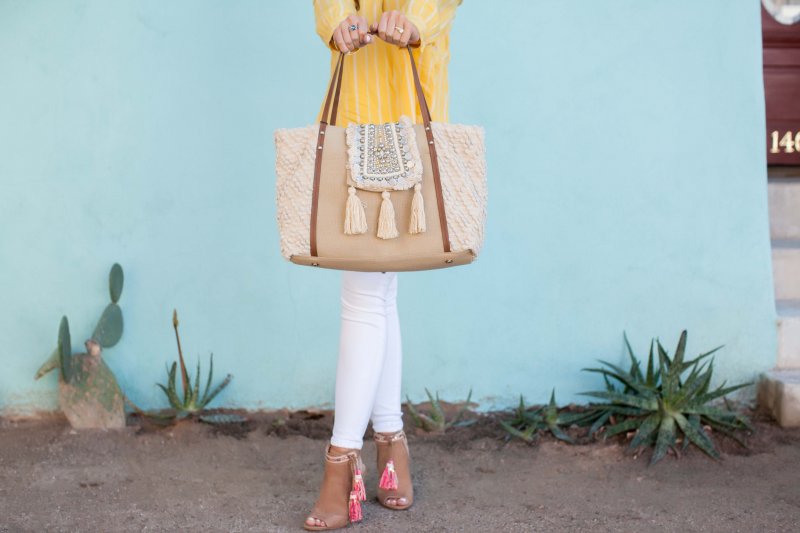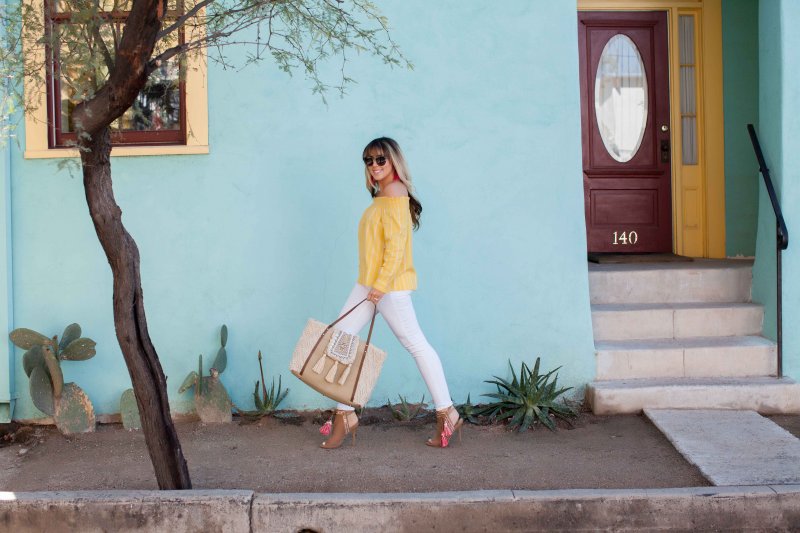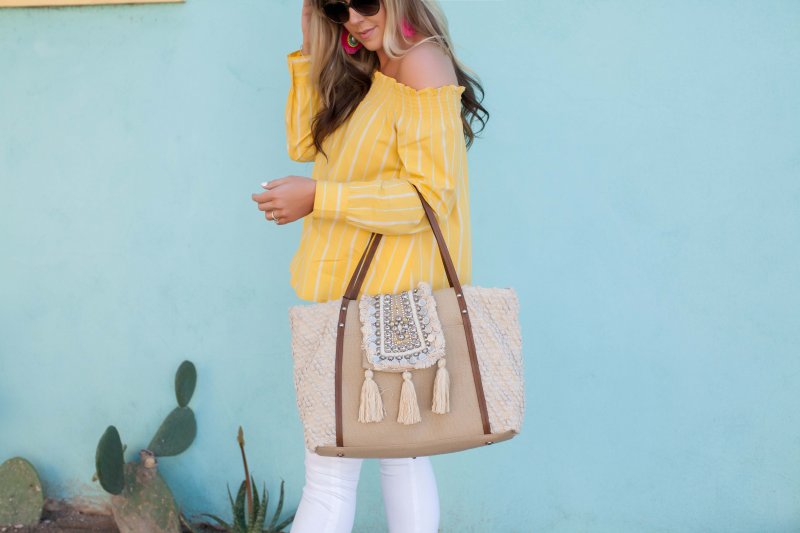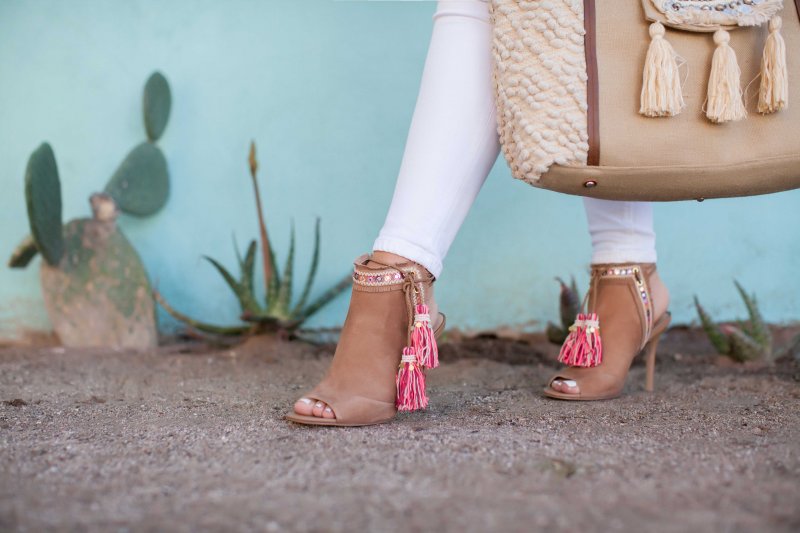 Earrings.  Sunnies.  Blue Ring.  Yellow Top.  White Jeans.  Tote.  Heels.
Tan, Lashes, Nails c/o Glamour Bar Denver (Mention My Blog for $50 Off Lash Application)
Saying hello from the desert in Arizona! I escaped Denver's snow to visit family and spend time in the warmth. Plus, warm weather provided me the perfect opportunity to style some new spring items. I know many of you are shopping for vacations and Spring Break in the next few months too, so I will be sharing these resort/spring looks over the next several posts.
This outfit is one of my favorites because the bright colors in the colorful earrings and yellow off-the-shoulder top just pop off these crisp white ankle jeans. The embellished neutral tote and tassel heels are both accessories that make a statement with their details, but remain versatile for outfit mixing and matching because of their neutral colors.
I wore this outfit while exploring Tucson's historic Barrio Viejo district; several blocks of homes and businesses painted in the most delightful bright colors. Barrio Viejo is the perfect place to take photos and experiment with your photography if you're just starting out like I am. The buildings are photo-worthy enough, but when you add in the little succulents planted here and there and the charming old signs… It becomes something really special. I recently saw a "Travel Photography" course at a local university and I've been so tempted to take it. I would love to learn more so that when I visit amazing places like this I can document my memories.
Fit Details:  This top runs just on the smaller side of true to size; if you're in between sizes, go up one size. The jeans run true to size in my opinion. I'm wearing the same size I wear in Citizens of Humanity and one size smaller than I wear in Frame. The shoes I'm wearing run very true to size and they're very easy to walk in; I wore them around all day!