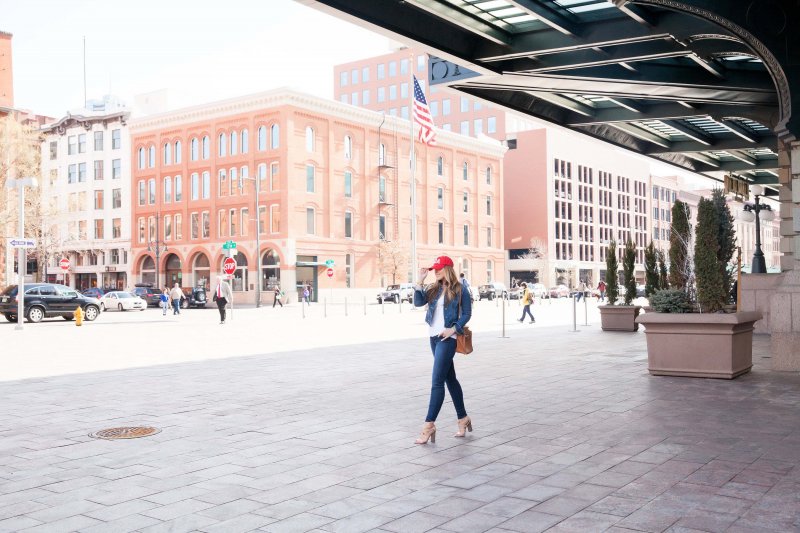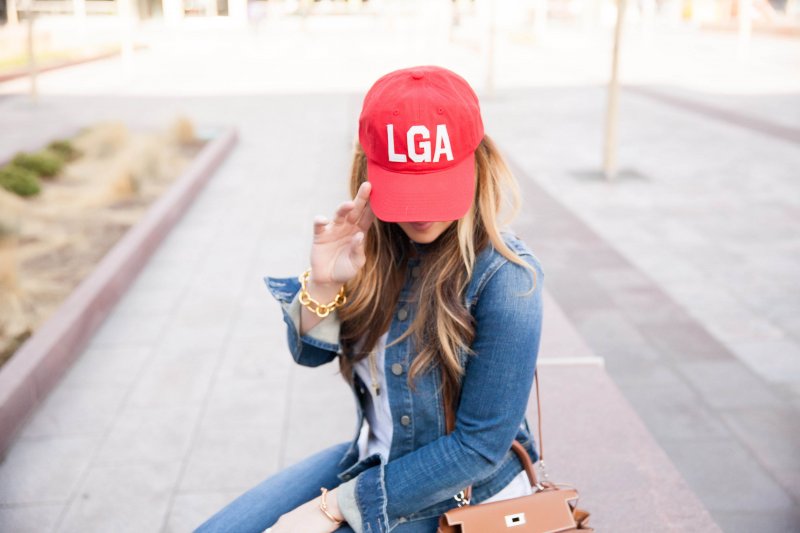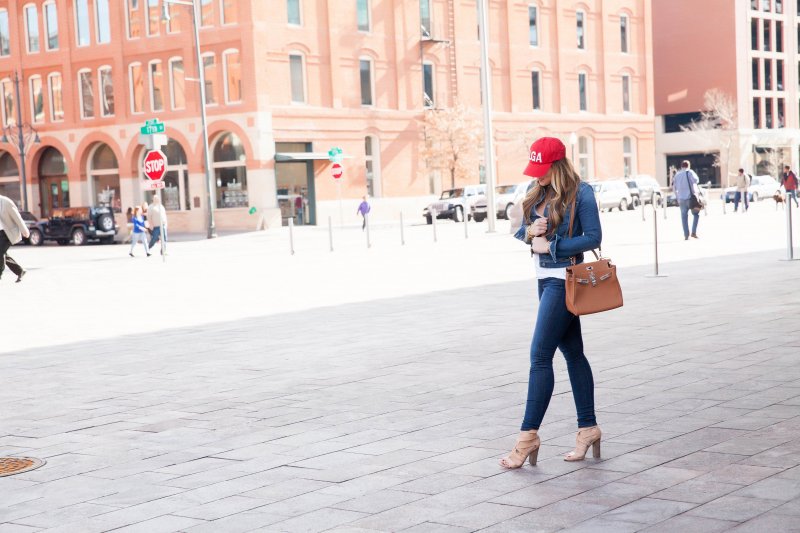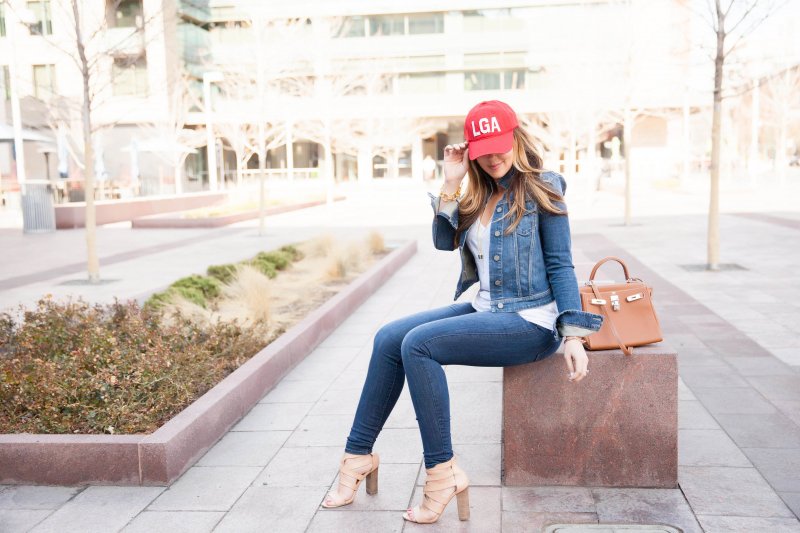 Aviate Hat.  Paige Denim Jacket.  7 For All Mankind Jeans.
When I stumbled across the Aviate brand, I knew it was for me. I didn't really grow up with sports being a focal point of our family entertainment, so I never became an avid sports fan or loyal to one specific team. I love wearing baseball hats for a casual look and to protect me from sun damage, but aside from sports hats my choices are limited.
I do, however, love and enjoy traveling. If you have a bad case of wanderlust, you know what I'm talking about. Even if it's just a weekend road trip the chance to meet new people, see new places, and have new experiences is exhilarating.
Aviate celebrates travel with its line of hats emblazoned with airport codes, as well as branded tees. You can choose to sport your local airport or one of your favorite travel destinations like me.  The hats are subtle enough many people won't recognize your hat as an airport code at first glance and I love that about the Aviate line. I think it's a more creative take on traditional ball caps.
I've been wearing this hat nonstop this weekend. With friends in town to celebrate my birthday a bit early, we've been everywhere from The Wild Animal Sanctuary, Denver Union Station, Ace Eat Serve restaurant, and dancing until our feet hurt. I love showing people around my city. Let me know if you would be interested in a Denver day guide post!! I've been discovering so many great places lately.