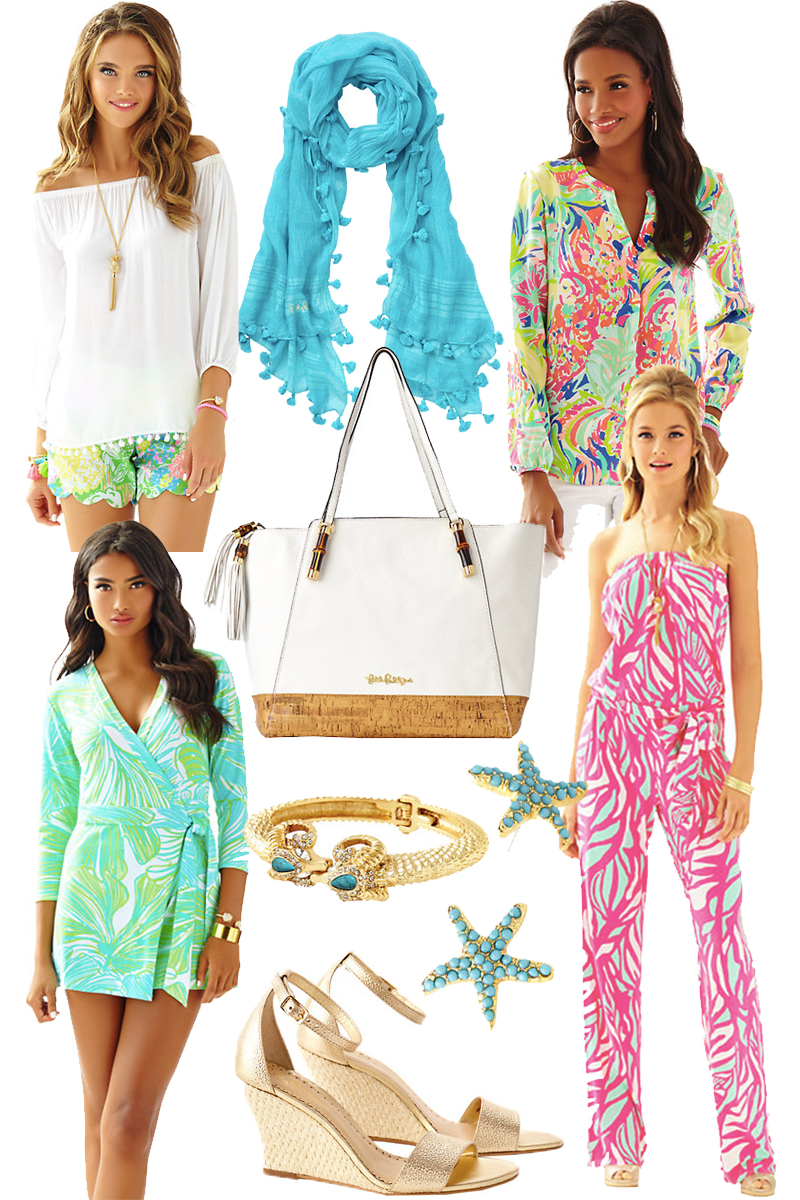 Off-Shoulder Top.  Scallop Hem Short.  Scarf.  Print Stacey Top.  Tote Bag.  Wrap Romper.  Bracelet.  Earrings.  Wedges.  Jumpsuit.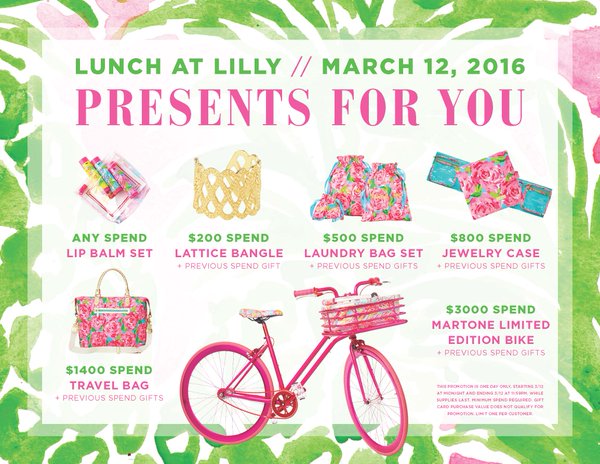 Lilly Pulitzer gets me every time with their gift-with-purchase events. It's like incentivizing us for our shopping problem. But the gifts are always cute and a fun surprise to receive when your package comes in the mail.
This "Lunch with Lilly" event lasts only ONE DAY so be sure to get your orders in if you want to take advantage of the promotion!! The gifts occasionally sell out toward the end of the day, so my advice is to place your order soon to avoid your favorite gift being unavailable.
To get the most out of this sale, consider what events you have coming up. Do you need an Easter outfit? Graduation? Bridal shower? Wedding? What about spring and summer birthday gifts?
Lastly, let me know what you end up choosing! I don't think I can resist that white leather tote bag. I'll just pretend I'm carrying it in Palm Beach!