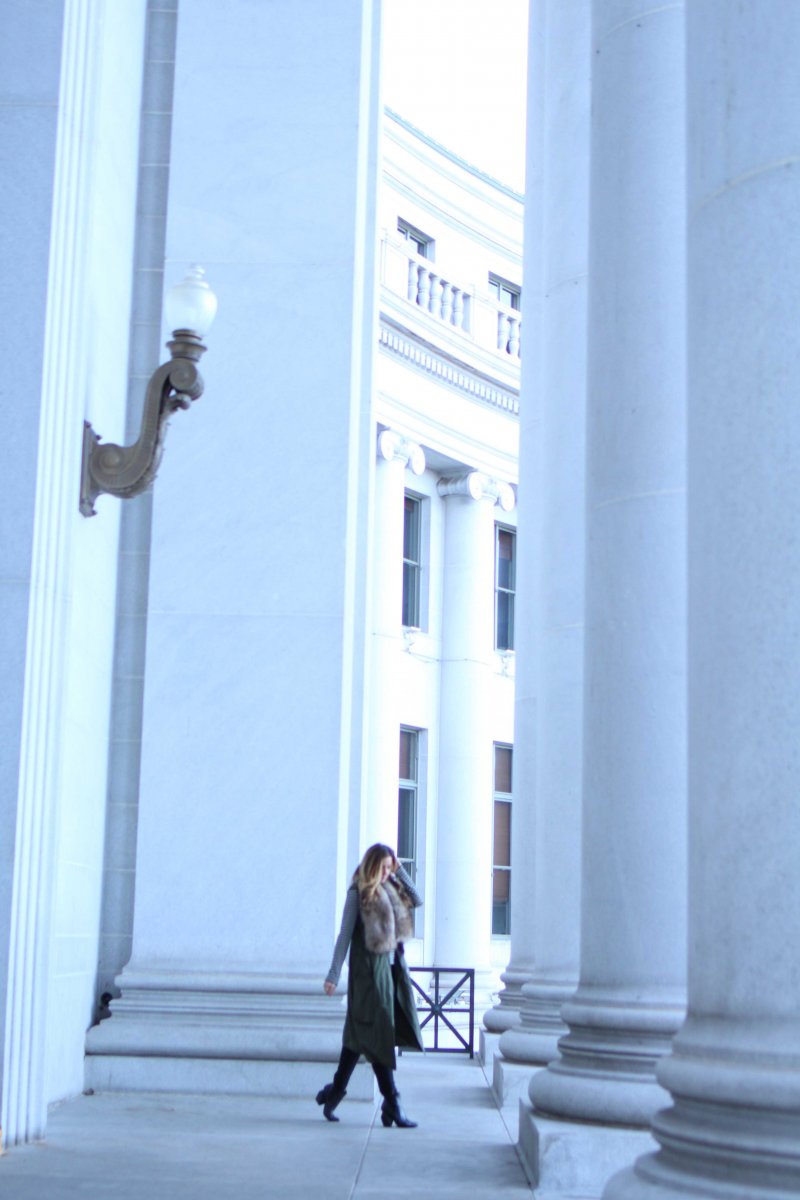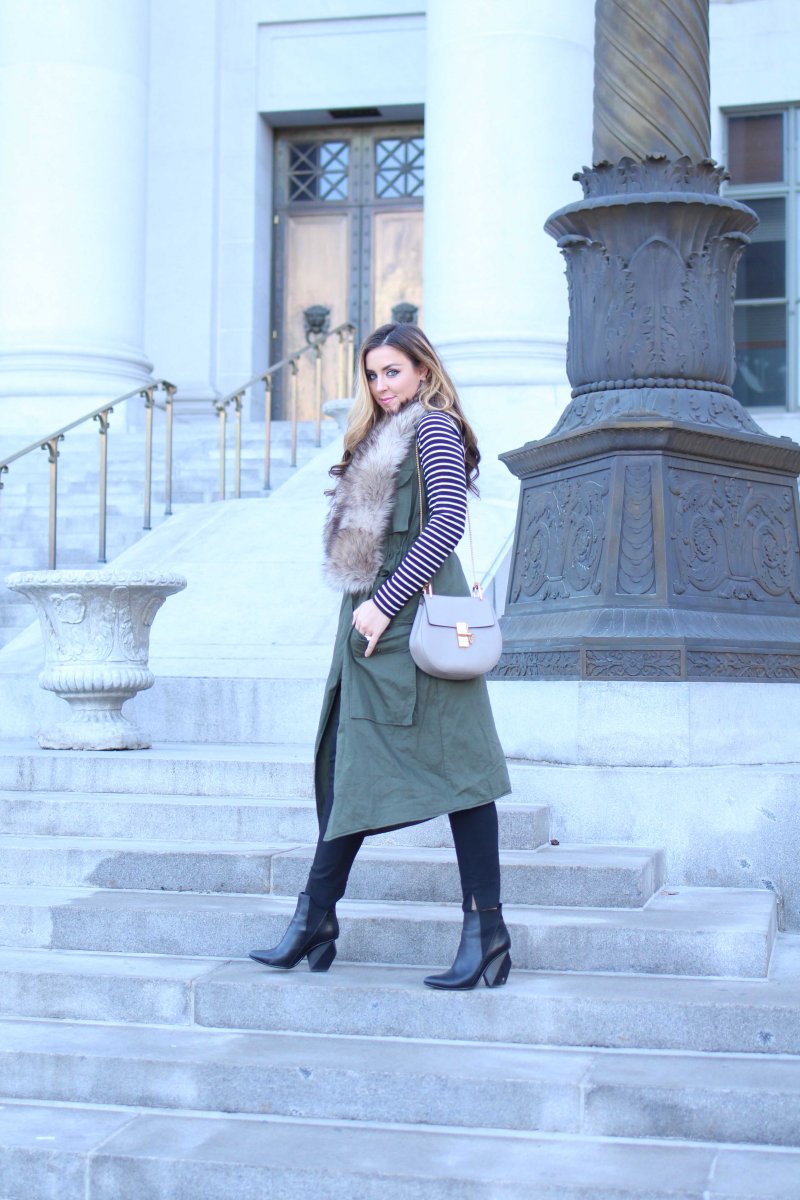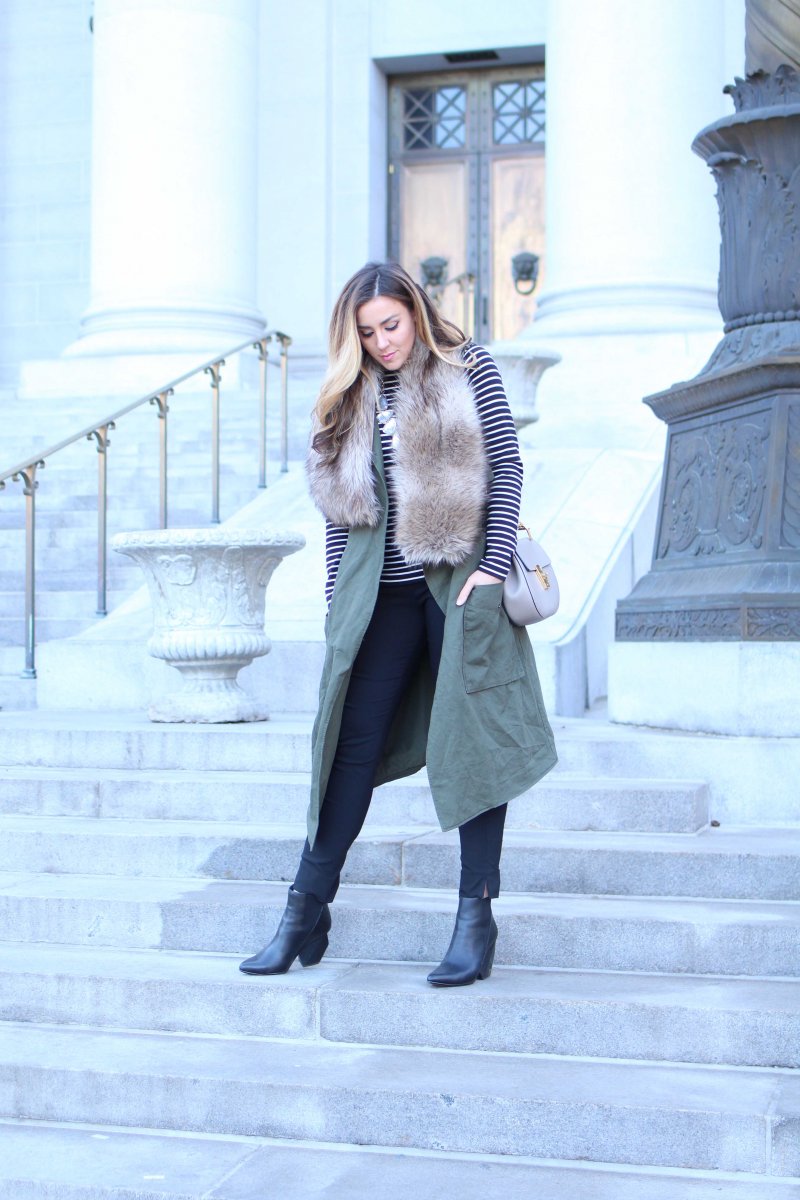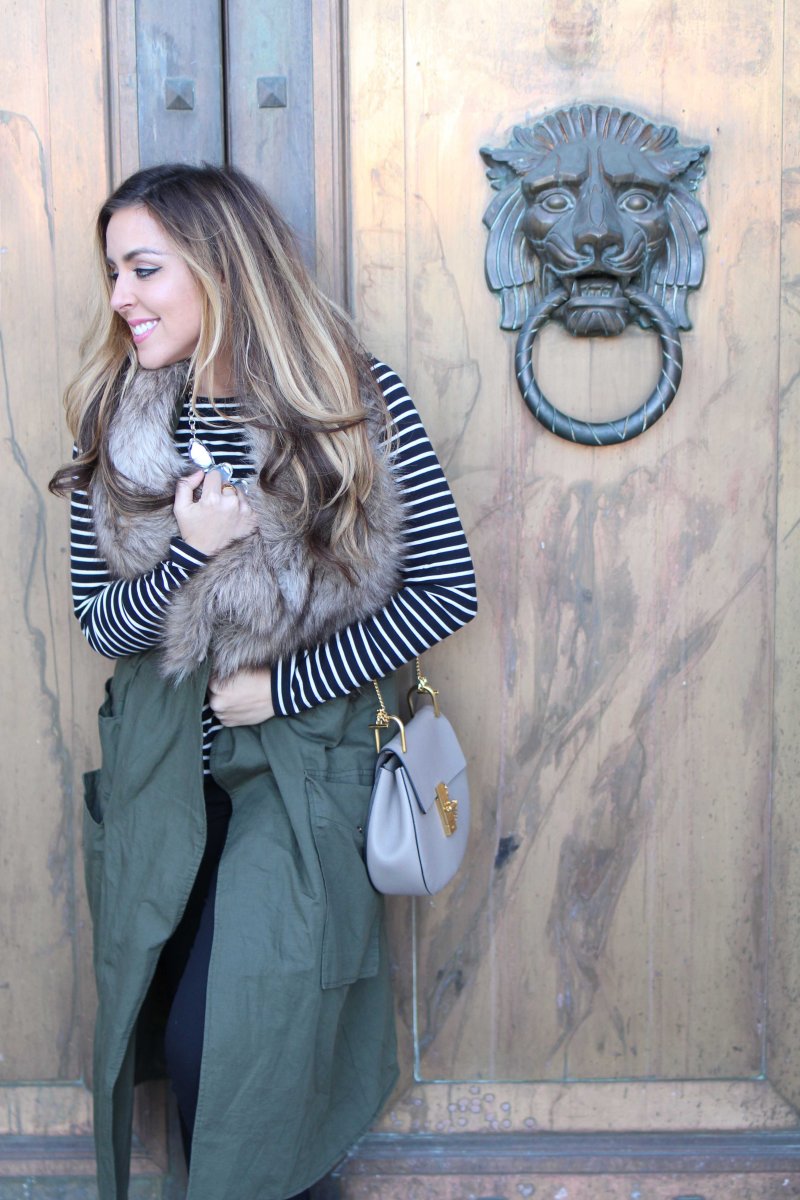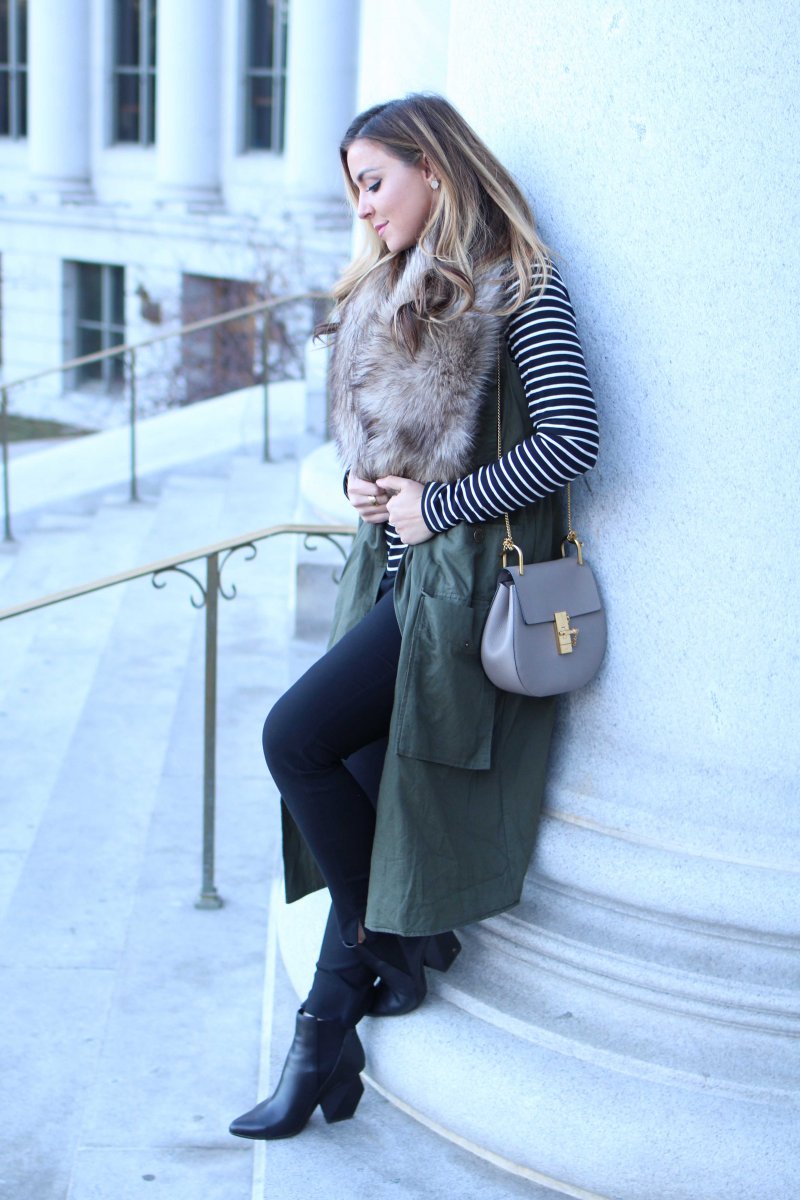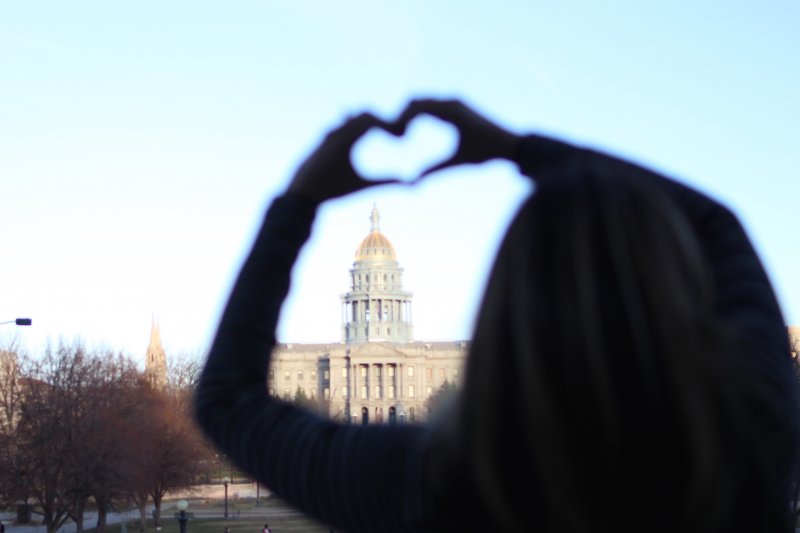 Faux Fur Wrap.  Striped Shirt.  Green Vest.  Ankle Pants – Similar Color and Similar Style.  Earrings.  Necklace.  Bag.  Booties.
I loved all the pieces in the Who What Wear for Target collection so much (you can see my feature post here)  but this green vest is probably my favorite. It's trendy but keeps a classic feel to it with its army green color and military-inspired style. I love how versatile it is… It seems to go with everything I've worn lately including dresses and jeans.
Speaking of pants, I adore these Who What Wear ankle pants. This color is sold out online, but they still have this style in olive and I highly suggest checking your local Target store. They are so comfortable and flattering… I've been checking my local Target for a second pair in my size because I find myself wearing them all the time. I've worn them casually with flats or booties and dressed them up with heels. They're just perfect!