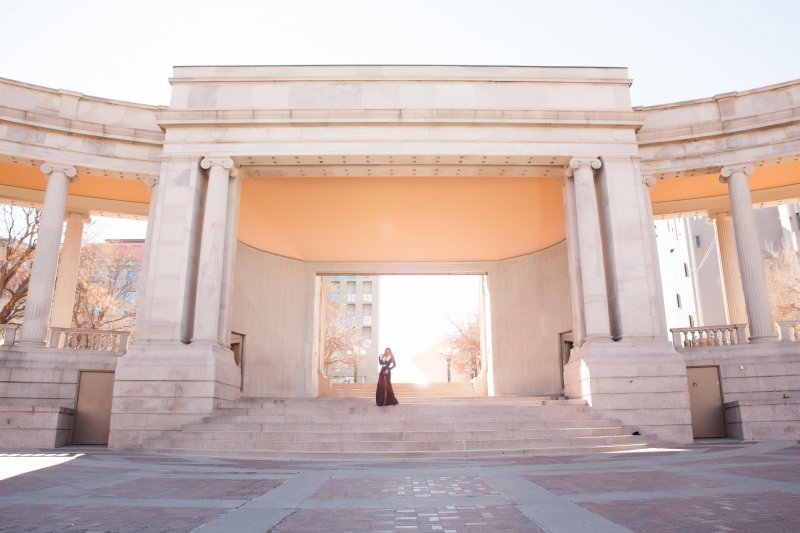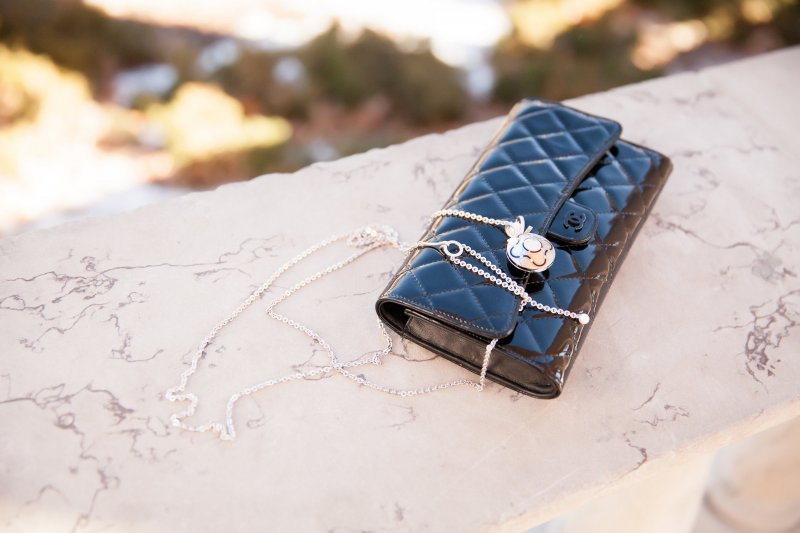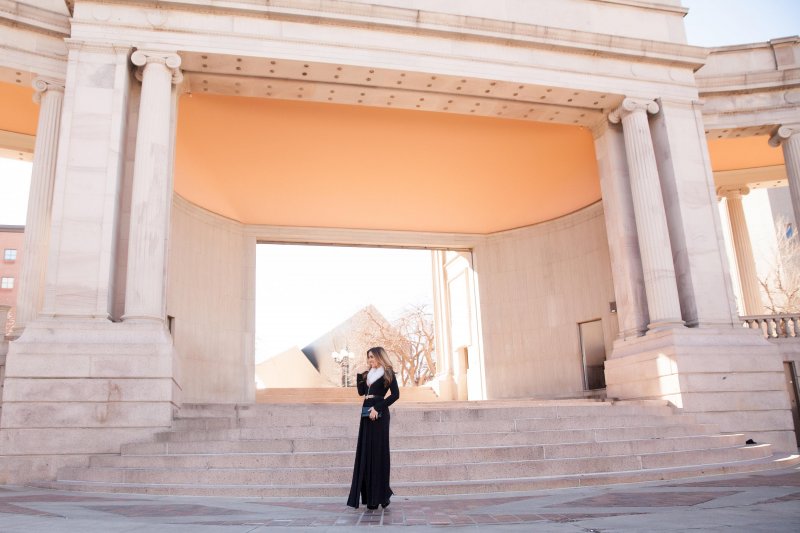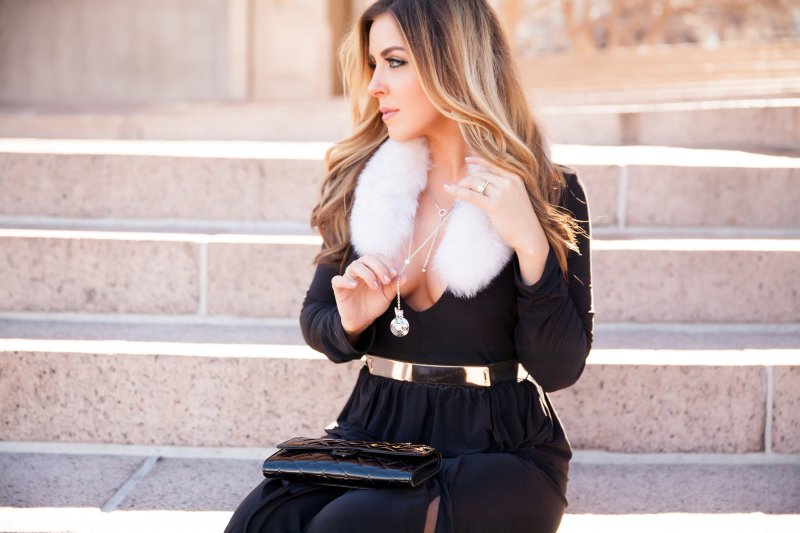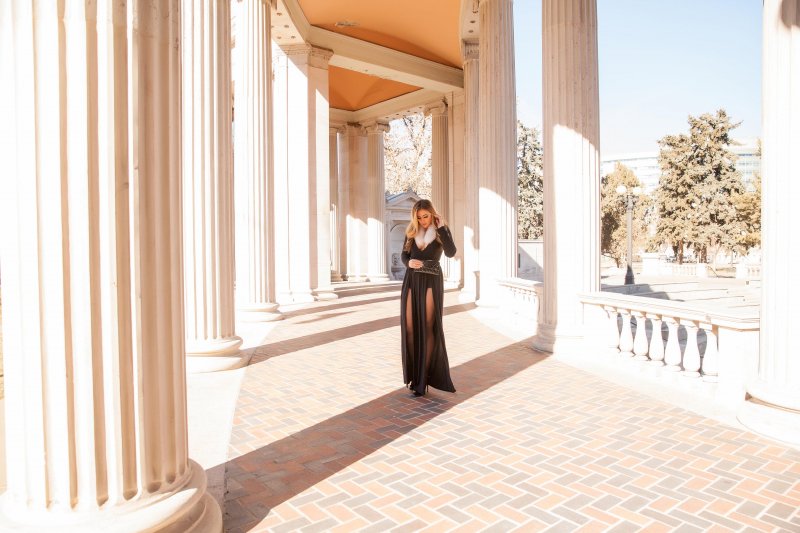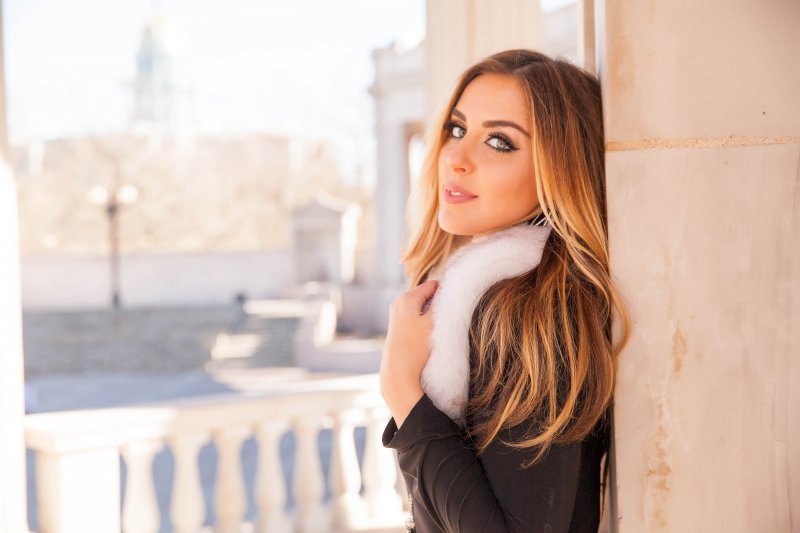 Get the Look:  Dress. Deco-Inspired Earrings. Long Necklace. Fur Collar. Pantyhose. Quilted Clutch. Heels.
In honor of awards show season and the upcoming Oscars this weekend, Boohoo.com asked me to browse their dresses and style this dress for a formal event. At first, I was a bit nervous to wear the dress as it's more sexy than my usual, more conservative style. The neckline comes to a deep 'v' and there are two major slits in the front of the dress. But I felt really feminine when I put the dress on and found that the long slits don't show much unless I'm walking. The dress has a built-in bodysuit and I wore sheer black pantyhose for a little extra coverage.
A deep neckline is perfect for showcasing a long, beautiful necklace and creating a glam look. But… Deep necklines like this have to be balanced with long sleeves and long skirts. I also liked the idea of adding additional balance, warmth, and texture with a fur collar or faux fur wrap and pantyhose. The belt on this dress is removable, but I liked the definition it gives to the waist.
I'm carrying my Chanel travel wallet I've had for years. It's one of my favorite pieces because it comes with a passport cover, a little folder of card slots, and a coin pouch. I find it perfect for using as a wallet when traveling, then as a clutch at night. My only complaint is that the black paint has come off the double C emblem on the front. If you get one, I suggest you purchase one with either silver or gold metal that won't show wear and tear as much as the painted black logo.
I think this dress would go well with my fierce panther iPhone case I instagrammed recently, don't you?!