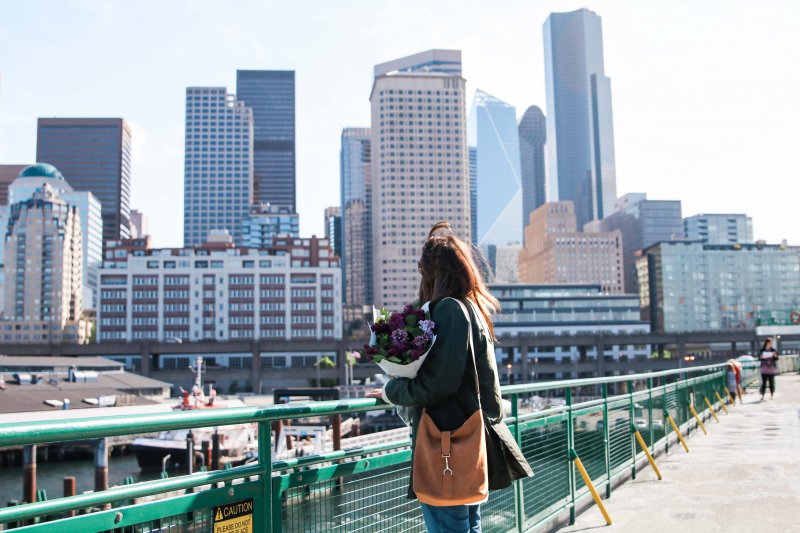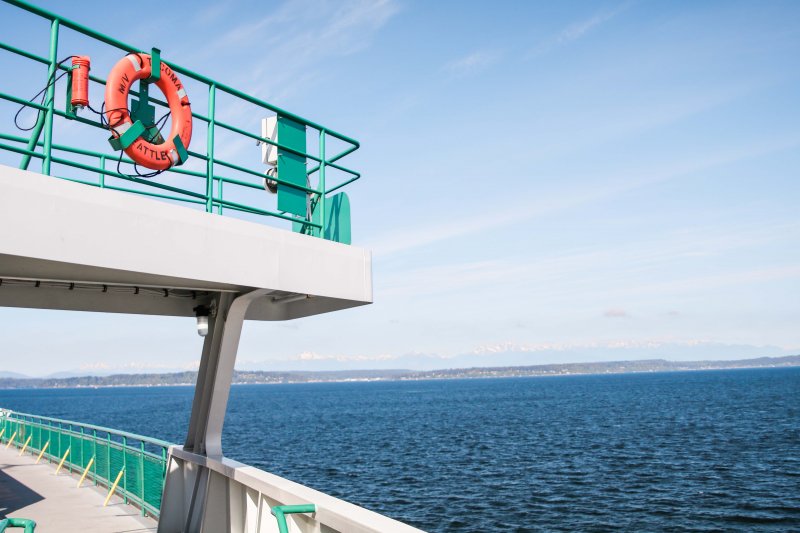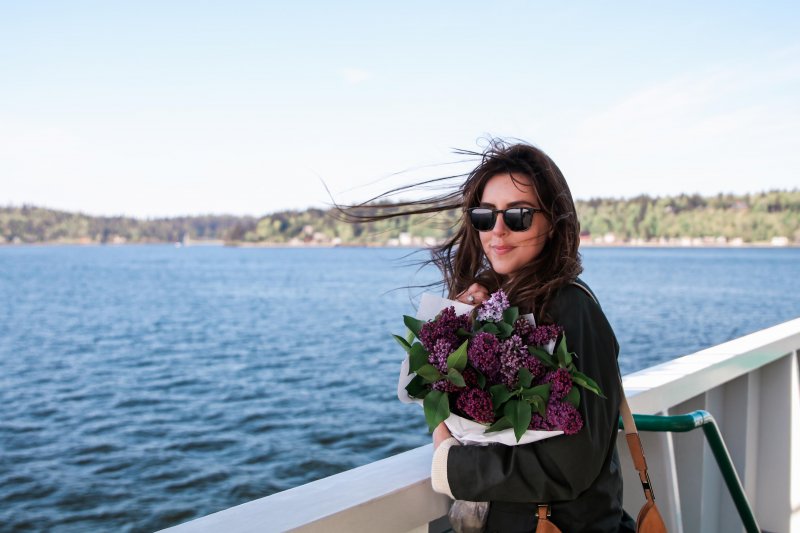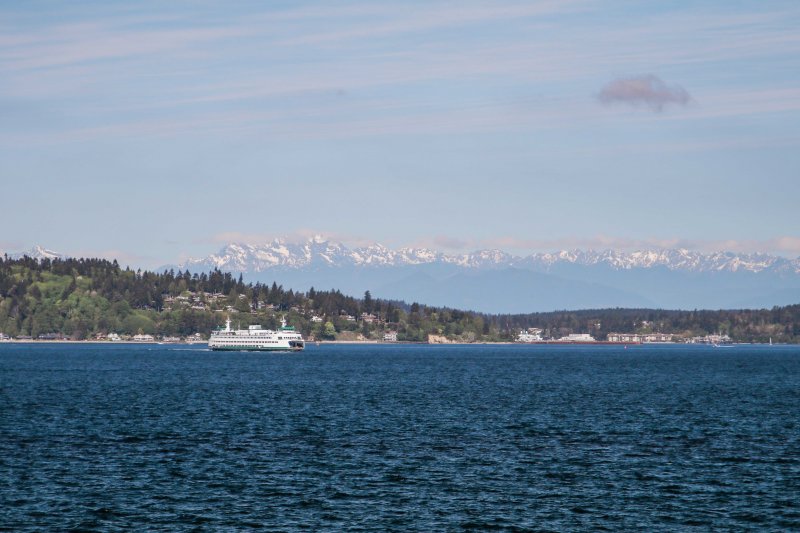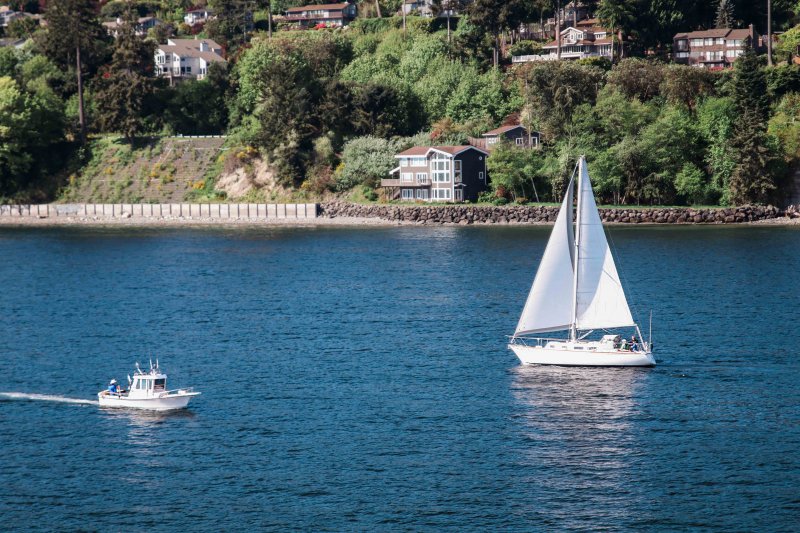 Dreamy Little Island
Just writing this post makes my heart flutter. Bainbridge Island is one of the most beautiful, serene, comfortable places I've ever been. This lush green island off the coast of Seattle has me under its magic spell with its quaint town and picturesque inlets and coves. The ferry ride from Seattle only takes about 35 minutes and it was an easy process to drive our rental car onto and off the ferry. I suggest bringing a car to the island because there are wineries and hiking areas to explore, but if you only have a little time, you can ride the ferry and walk  or rent a bike to get around the main village area easily.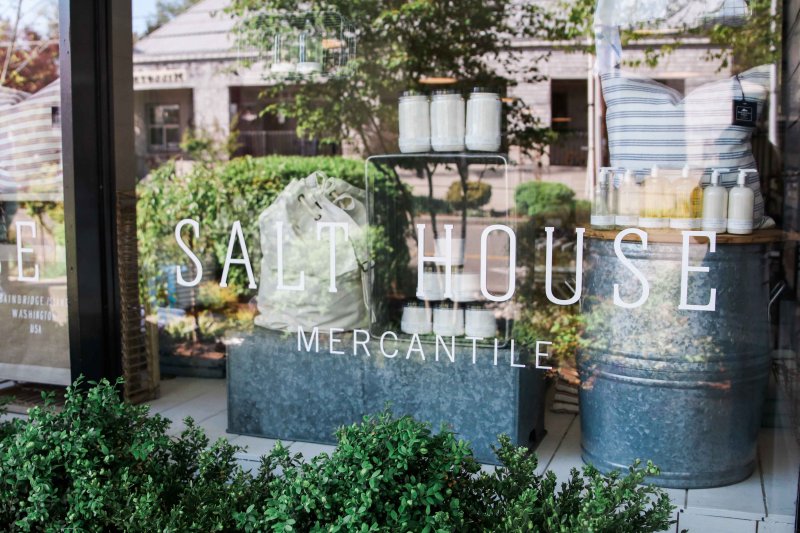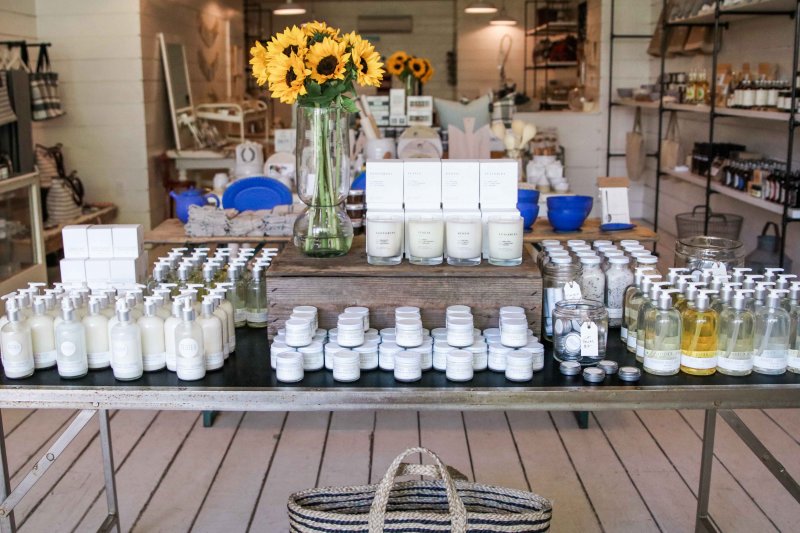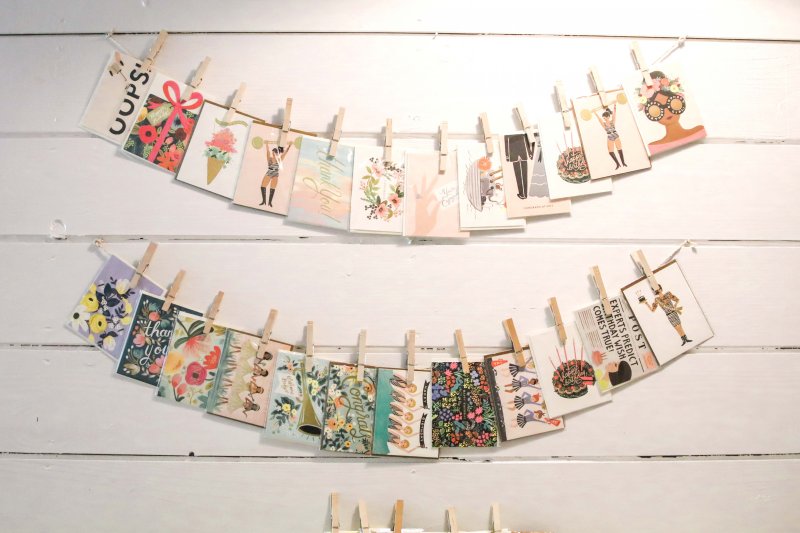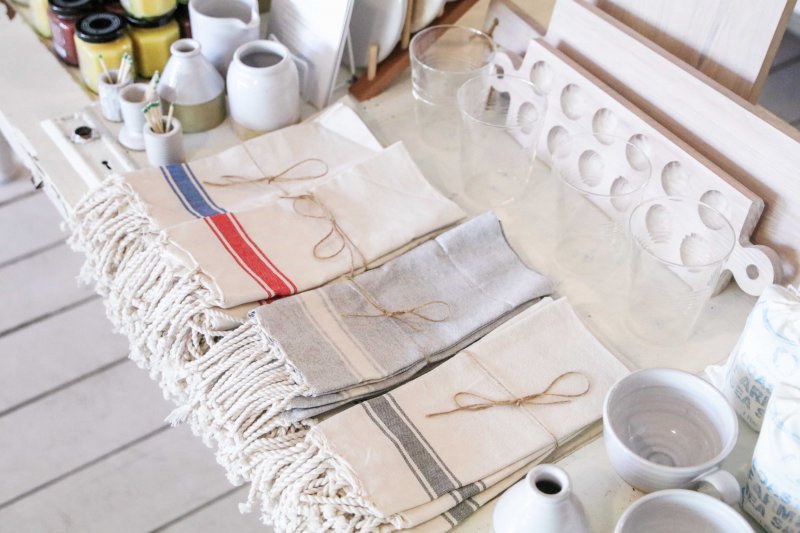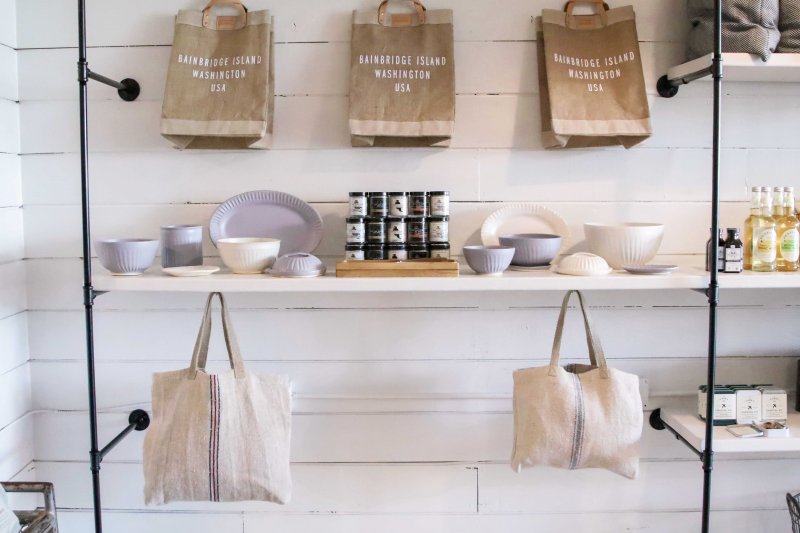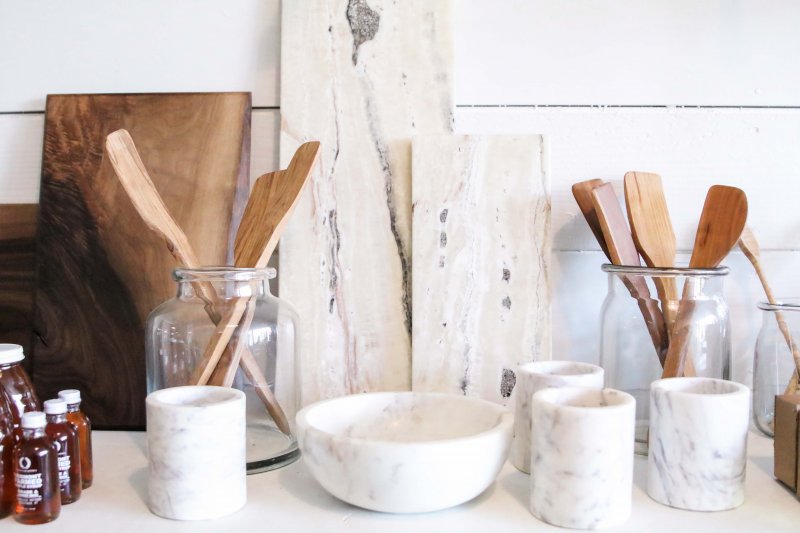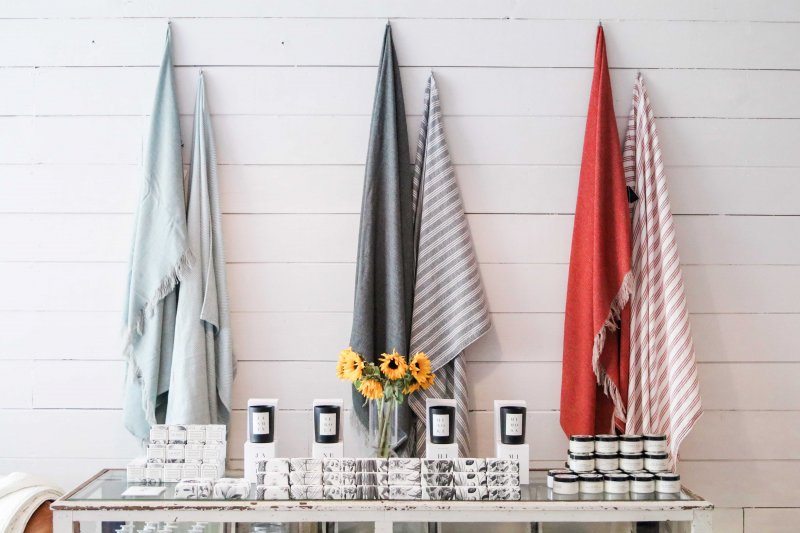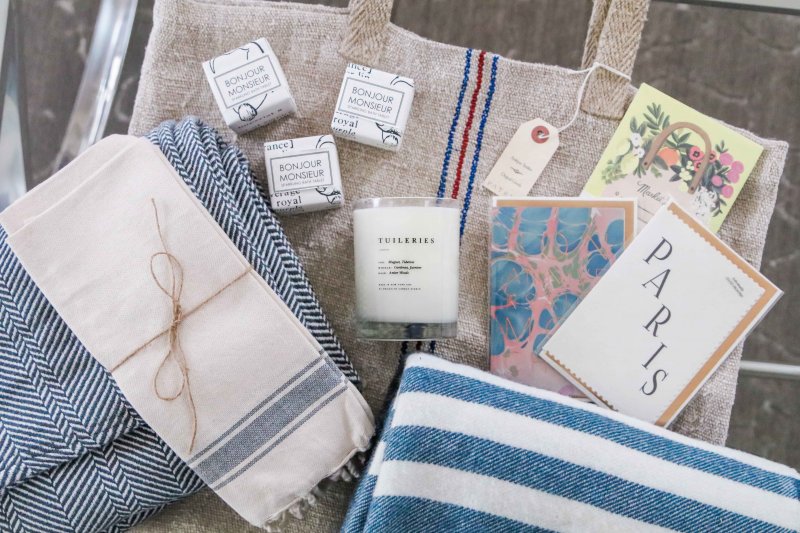 Salt House Mercantile
This shop has a fresh, coastal feel to its Instagram-able interior; walking in feels like stepping into a breeze of cool sea air. While most of the shop focuses on home goods; table linens, throw blankets, pillows, there's truly a little something for everyone. And you can trust that everything is perfectly curated. This shop is a beautiful, perfectly-merchandised place to shop for quality, well-made things. I discovered Formulary 55's bath fizzes to give friends as gifts, along with a selection of charming stationery and paper goods. I fell in love with a "Tuileries" candle from Brooklyn Candle Studio and a beautiful market tote from Patriæ textiles. I became forever addicted to Pinkleton's caramel corn. And I brought home some cozy throw blankets from Faribault Woollen Mills. If you're not in the area, don't fret because Salt House ships for a $10 flat fee. I've already placed a telephone order for more of the linen napkins you see above!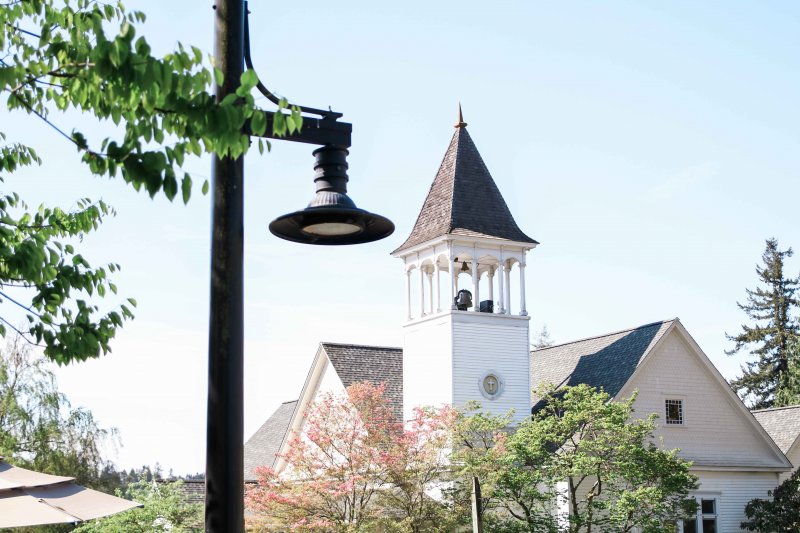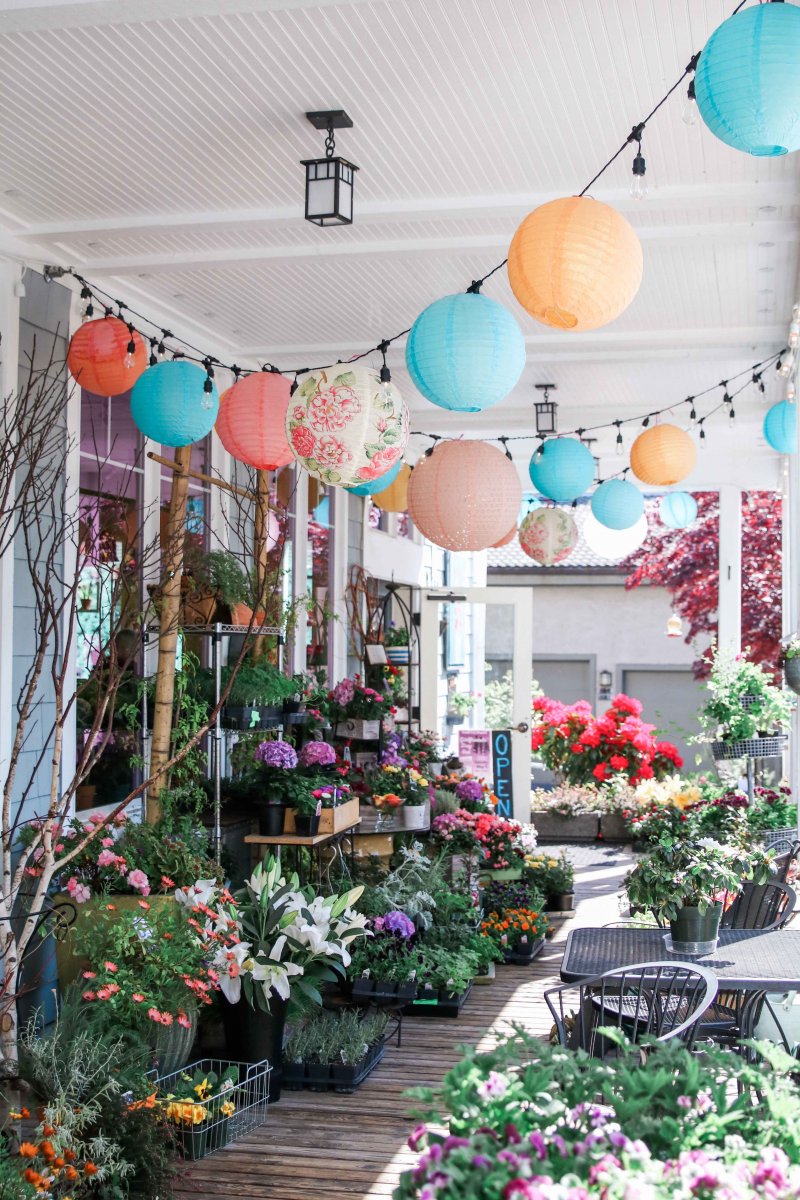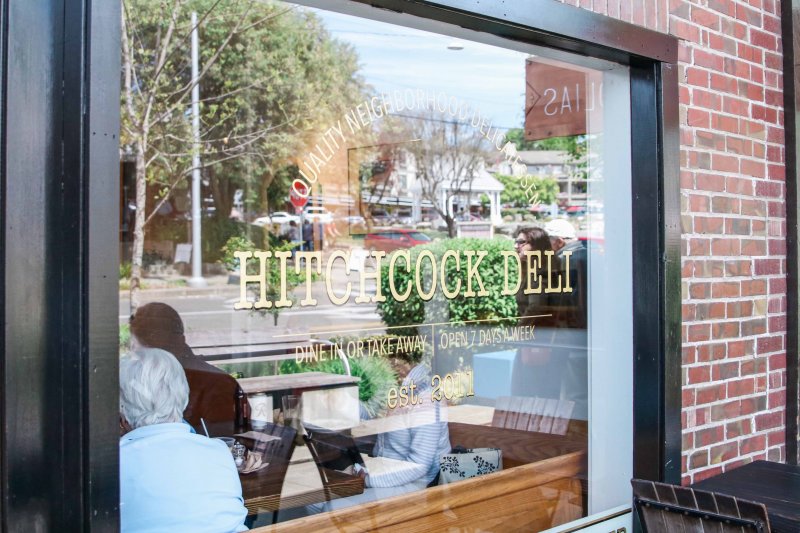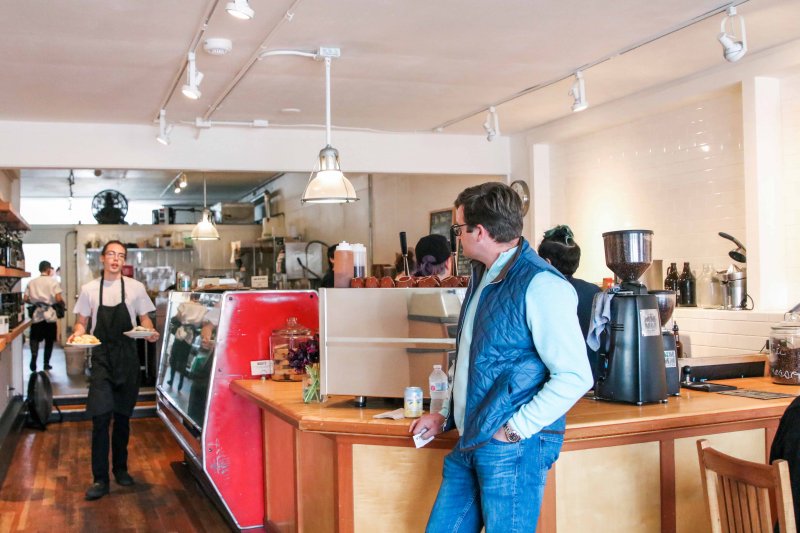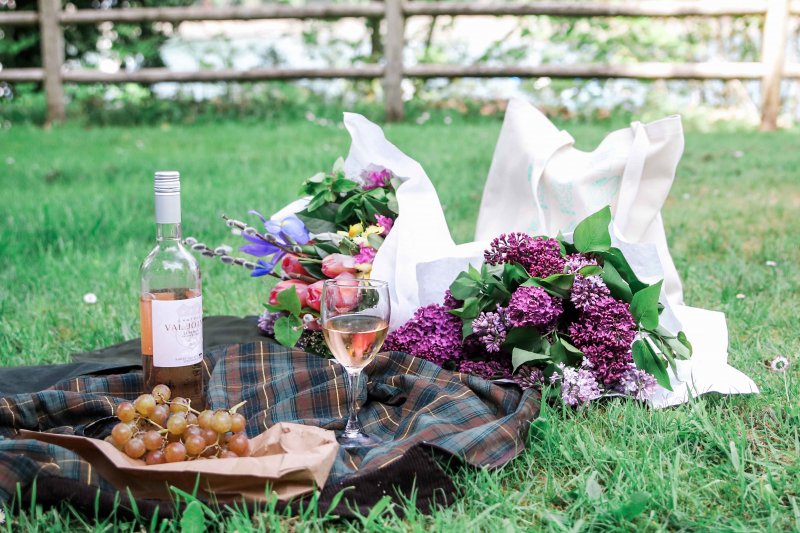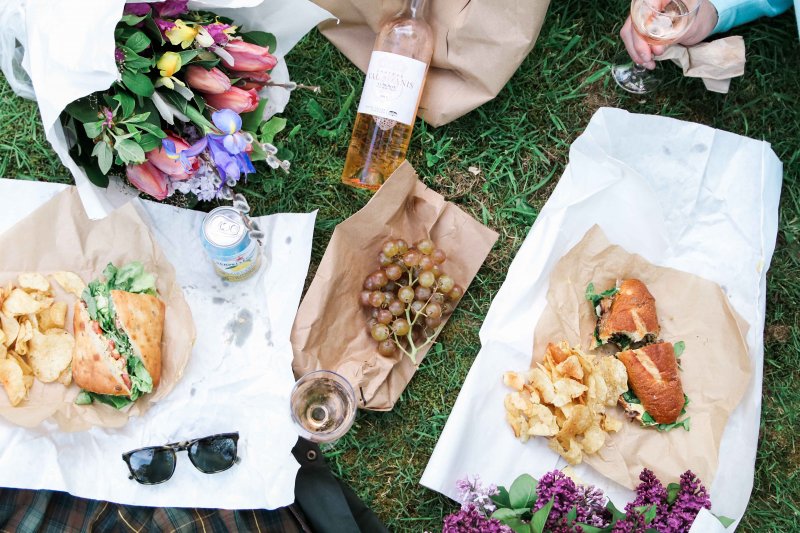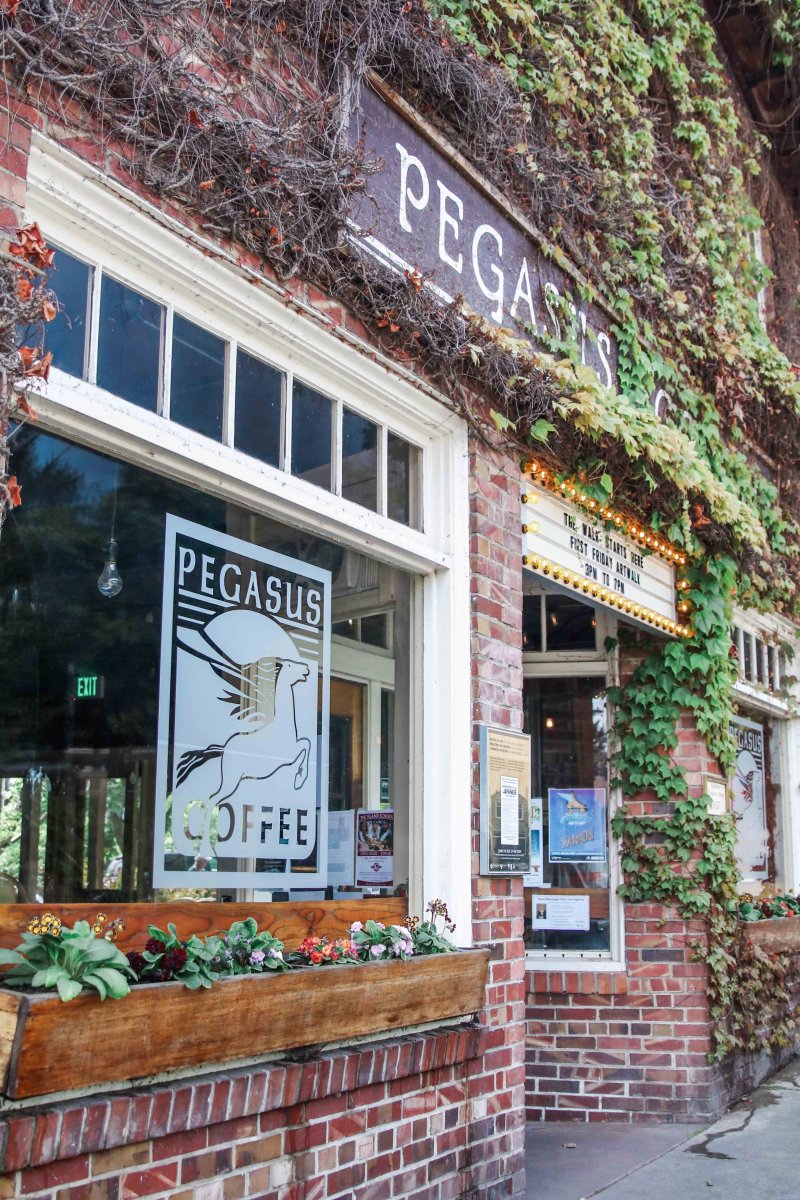 Picnic on the Island
We decided to have a little picnic lunch on Bainbridge Island. We grabbed delicious sandwiches from Hitchcock Deli (rumor has it their sit-down restaurant is amazing as well) and John grabbed a bottle of rosé and two wine glasses from the local grocery store. We already had fruit and flowers from Pike Place Market to add to our spread. After driving around a bit, we found an empty grassy spot in Hidden Cove Park overlooking the water that was perfect for a romantic little picnic. Honestly, it was the favorite part of my trip. We often have such little time to connect in our everyday lives and it was so nice to lay back on the soft grass (honestly, Washington has a grass that seems more moss than grass and it is pure perfection) chat, and watch the boats pass by in the bay. Before you leave, grab a coffee and sweet treat at Pegasus Coffee for the ferry ride back to Seattle and watch the boats in the marina behind the coffee shop. When we were there, someone was giving a little boy a violin lesson and the music floated out across the water like flower petals.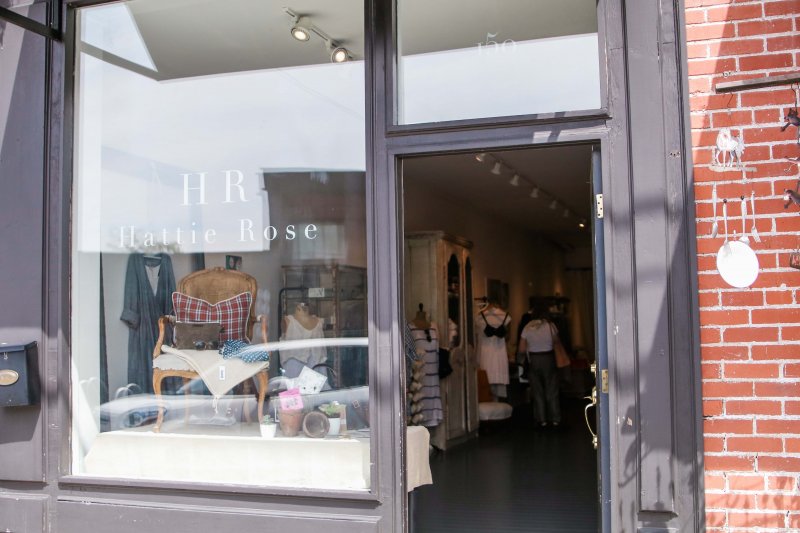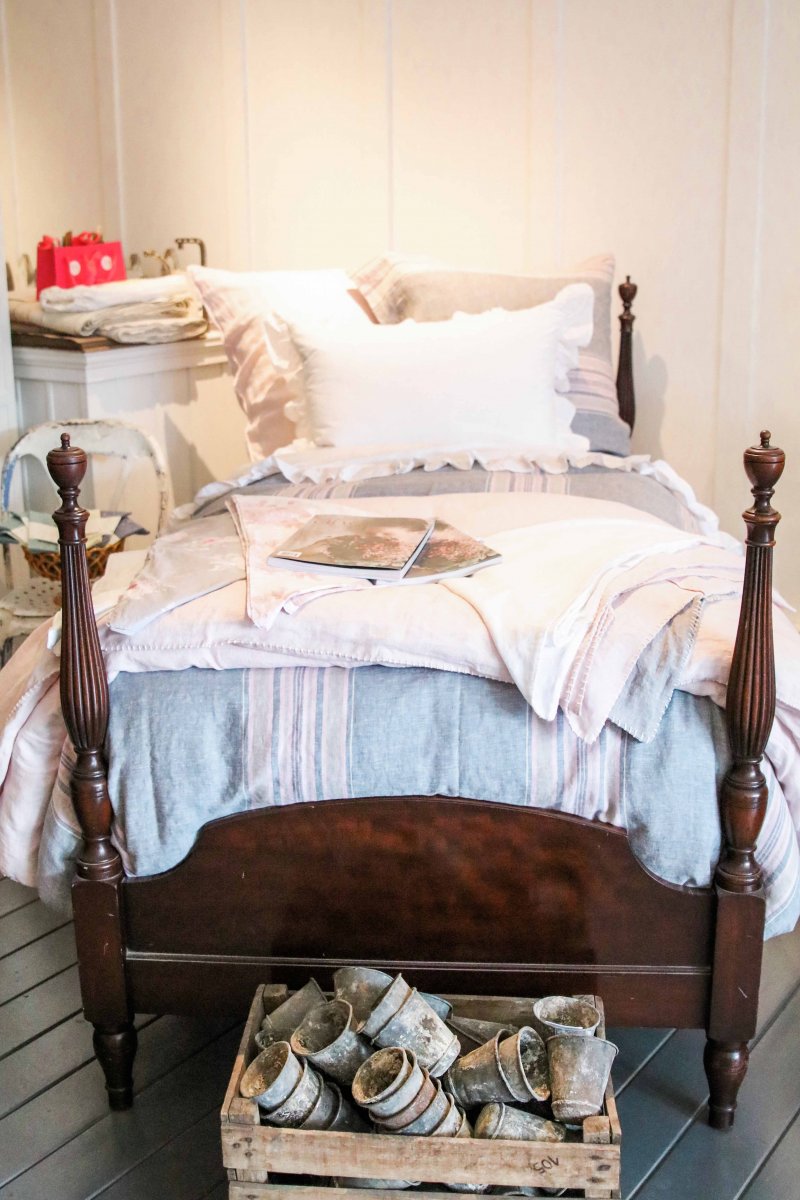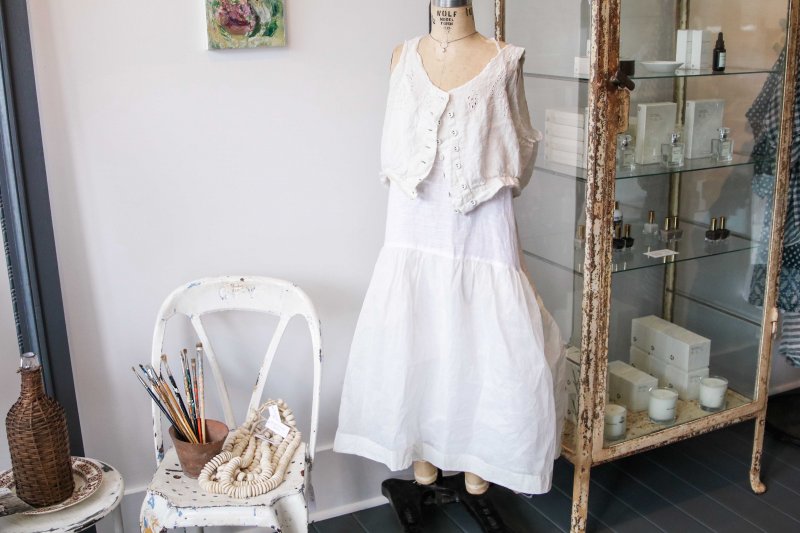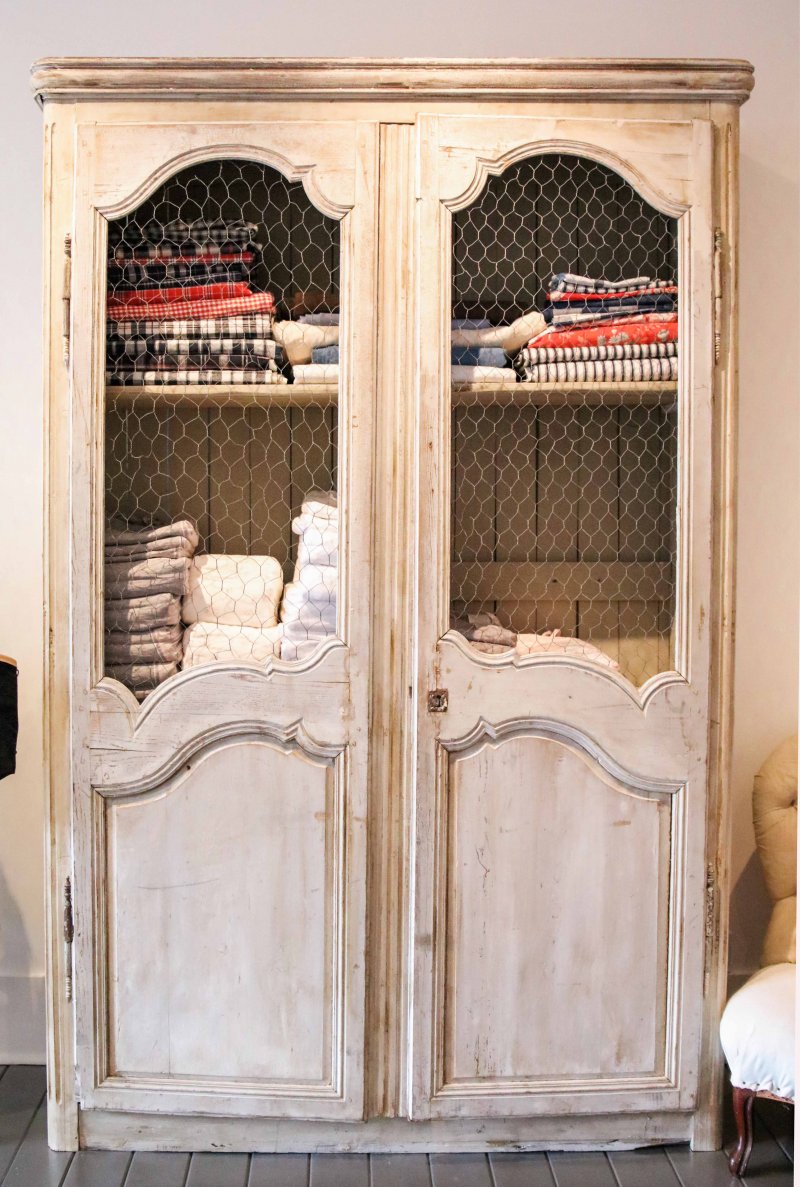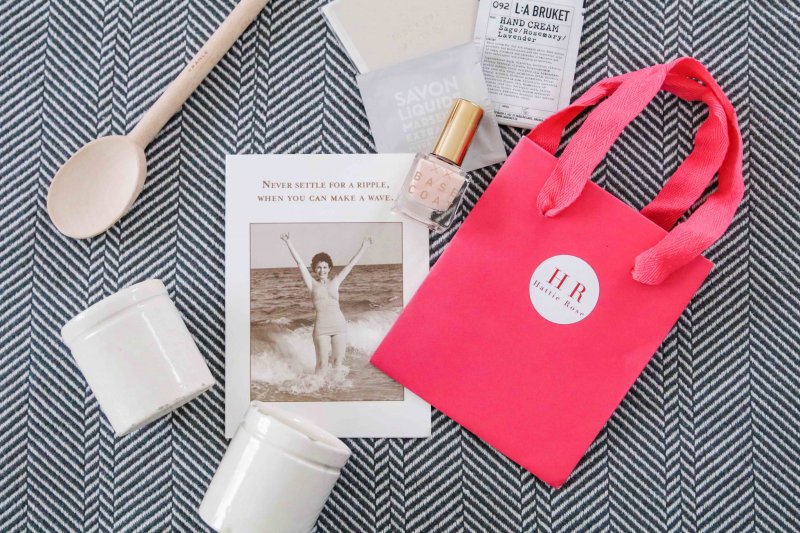 Hattie Rose
The owners of Hattie Rose source much of their merchandise from France every year. Beautiful French bed linens and tiny little French creamer crocks like the ones I took home (they currently hold our tea spoons) couple well with airy Australian dresses and curated fragrances. I was lucky that we happened to visit on Girls' Weekend (I know, poor John) which granted us 20% off and an adorable little gift bag with our creamer crock purchase. The French wooden spoon came in the gift bag and has since become a favorite of mine… If they sell these at the shop, I'll be back to pick up more!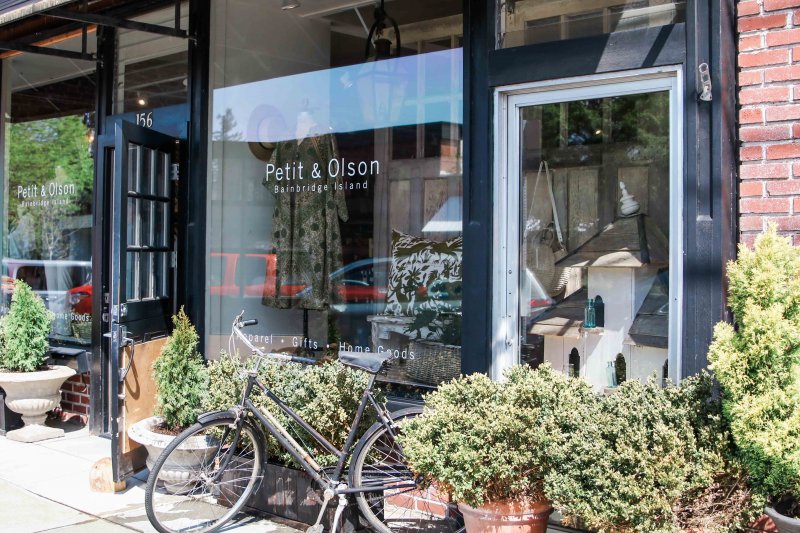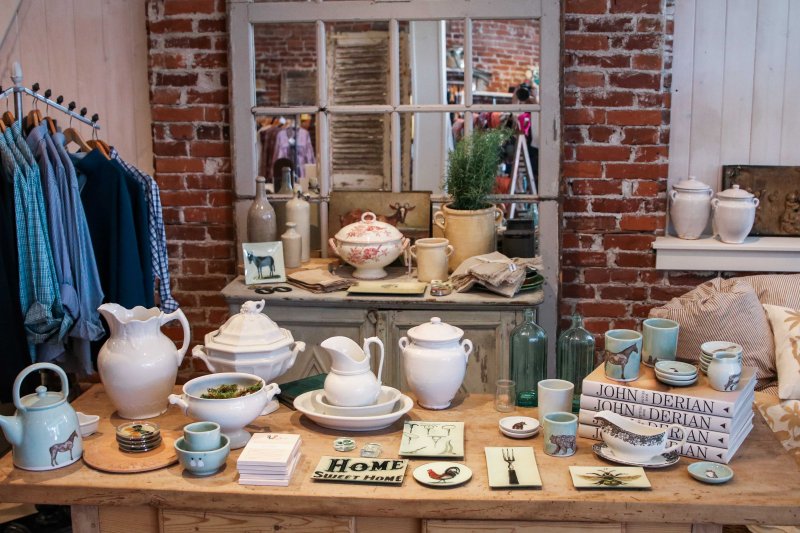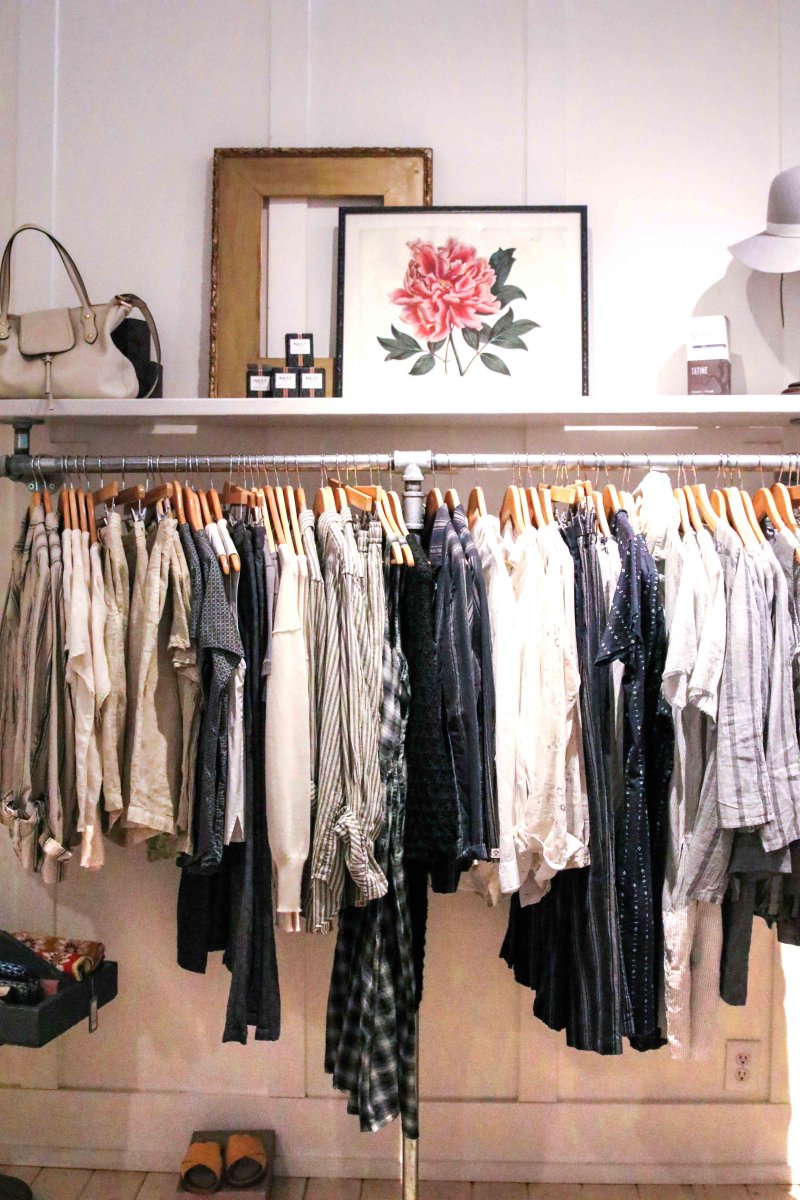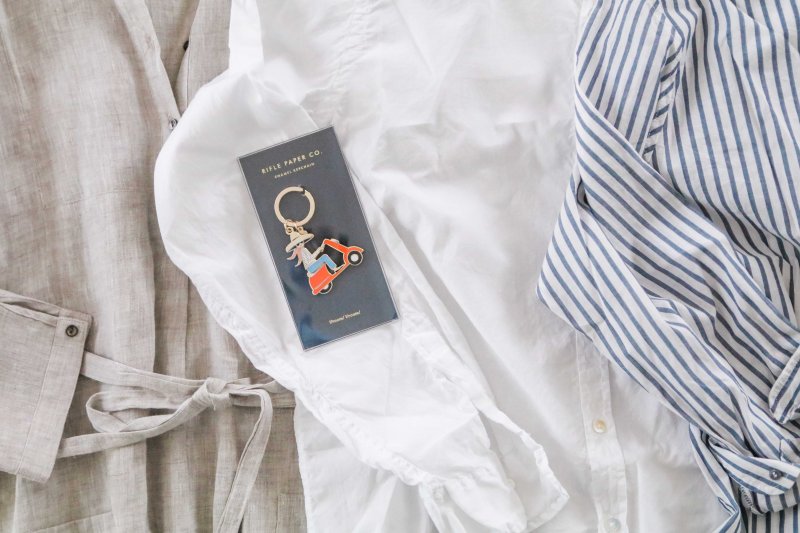 Petit and Olson
This quaint and cozy little shop has an impressive clothing and accessories collection; from the street the shop appears small, but inside it's spacious and well stocked. If you love linen as much as I do, you need to wander around this blue and white striped sanctuary! It's effortlessly but perfectly curated; somehow you look around and find yourself wanting everything. I discovered two new brands: Erica Tanov and CP Shades, both of which had beautiful linen pieces in the shop. I left with an airy beige linen Erica Tanov dress and two loose shirts I've been pairing with my favorite boyfriend jeans. If I were to channel the laid back Bainbridge Island coastal feel Petit and Olson so perfectly embodies, I'd choose a charming straw hat, breezy linen top, boyfriend jeans, a market tote, and fabric slides. Casual perfection.
Other Washington Posts:
Tortoise Shell Sunglasses.  Tan Suede Handbag Linked Here.