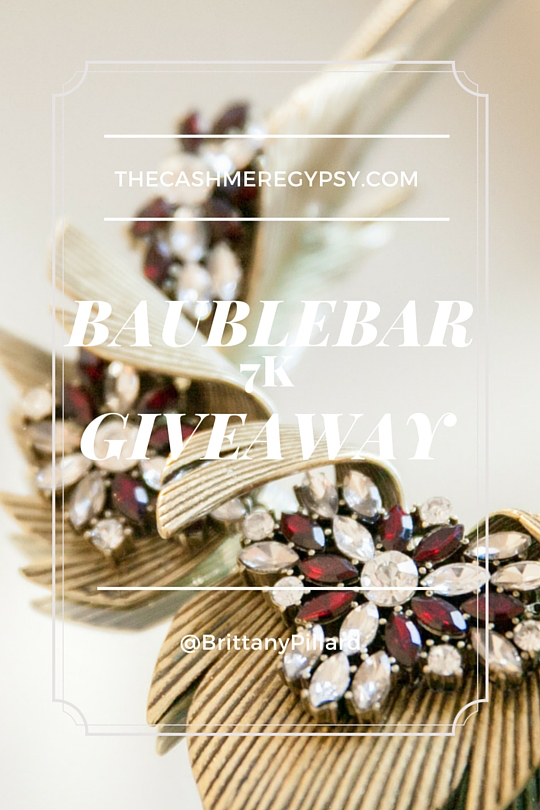 I just wanted to give my Instagram followers a little thank you for all the love, support, and positivity you give me! There are now 7k of you in our little community sharing fashion, beauty, travel, and lifestyle inspiration on the daily. I saw this gorgeous Olivia Palermo x BaubleBar jeweled necklace (which is currently waitlisted) and I knew one of my readers needed it.
(Thank you to my husband for tolerating me mixing various gold glitters and covering our kitchen table with sparkles to get the photo above. The more glitter, the better.)
If you haven't seen Olivia Palermo Collection and Olivia Palermo Holiday Collection on BaubleBar, take a look… It's filled with stunning, vintage-inspired pieces. They're all so timeless… I can't get enough!
The giveaway entry and all details are down below. Please read all the details carefully… Each entry option gets you more "points" in the giveaway and some entry options can be done every day for maximum points. The more ways you enter, the more chances you have to win. The winner will be disqualified if they aren't currently following, so be honest with your entries!
This giveaway will end November 26, 2015… Thanksgiving Day. I'll announce the winner AND a new giveaway on that day! So excited for upcoming holiday goodies and giveaways. Best of luck to you all.