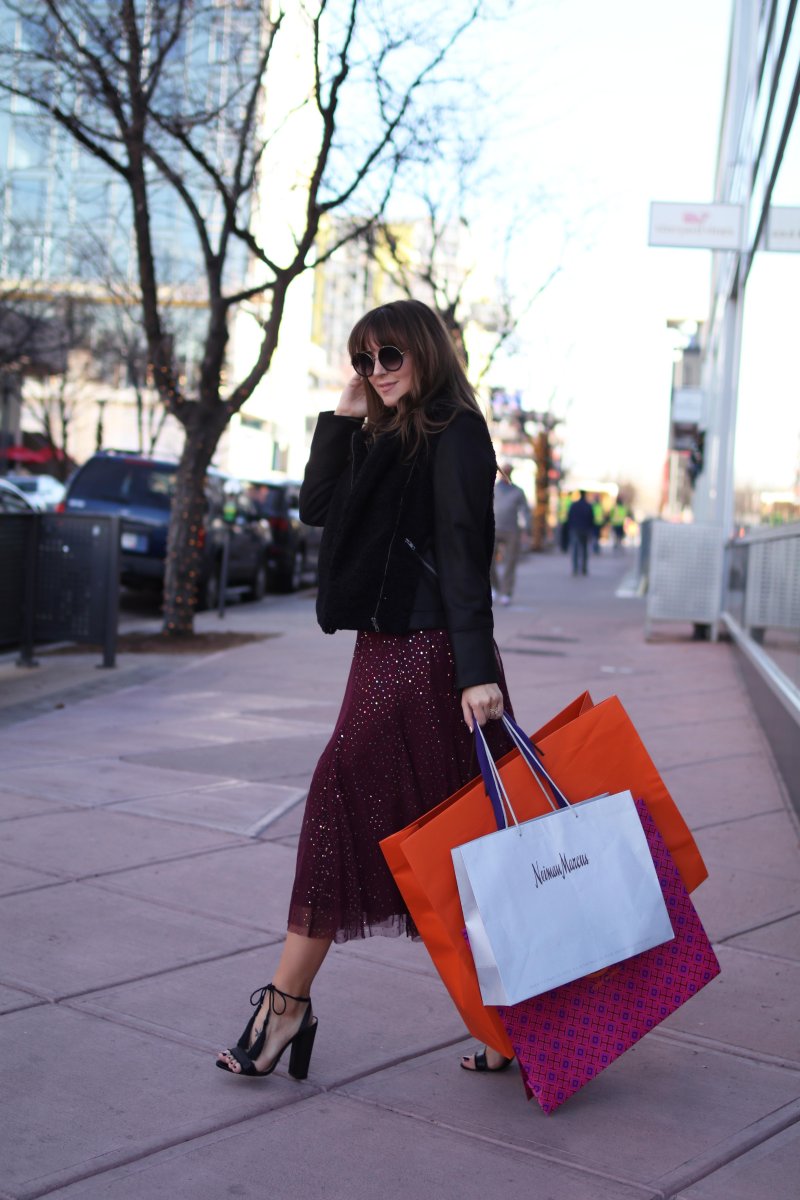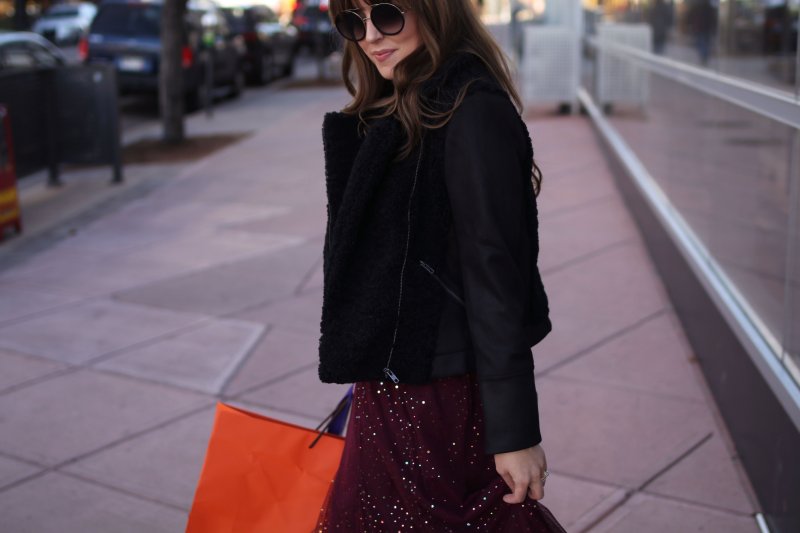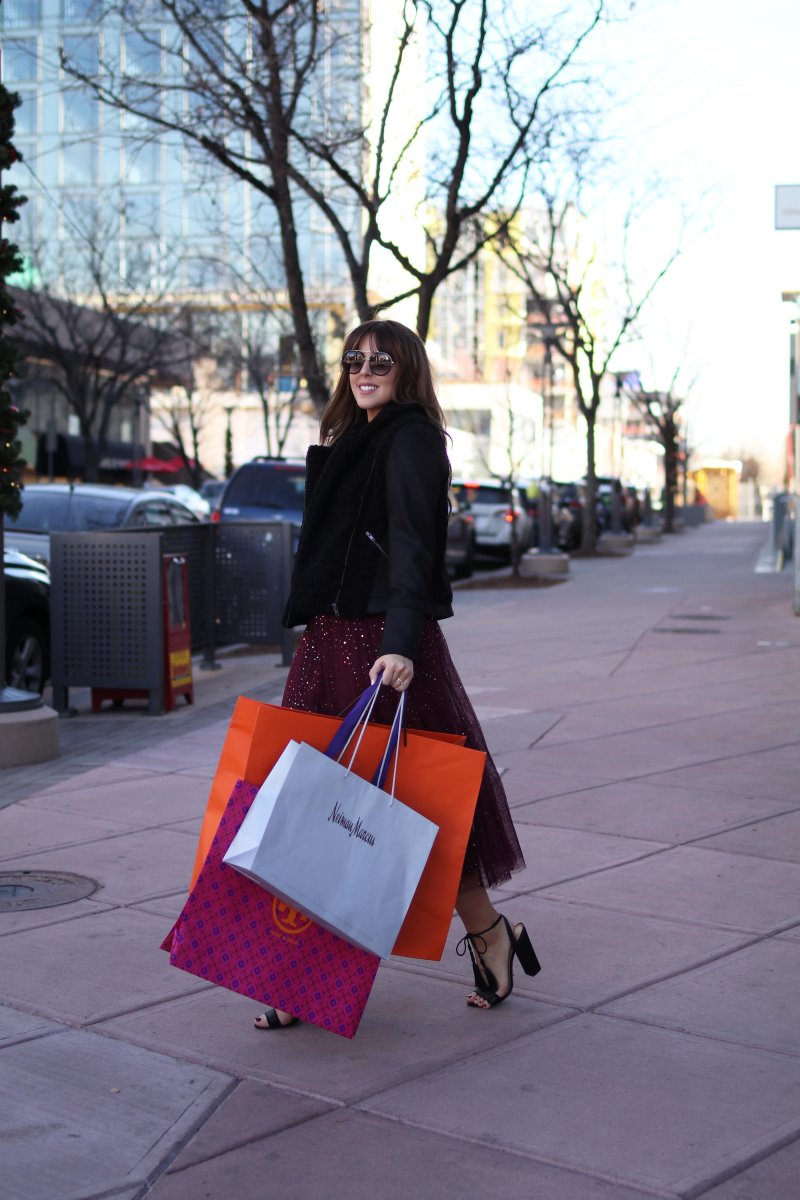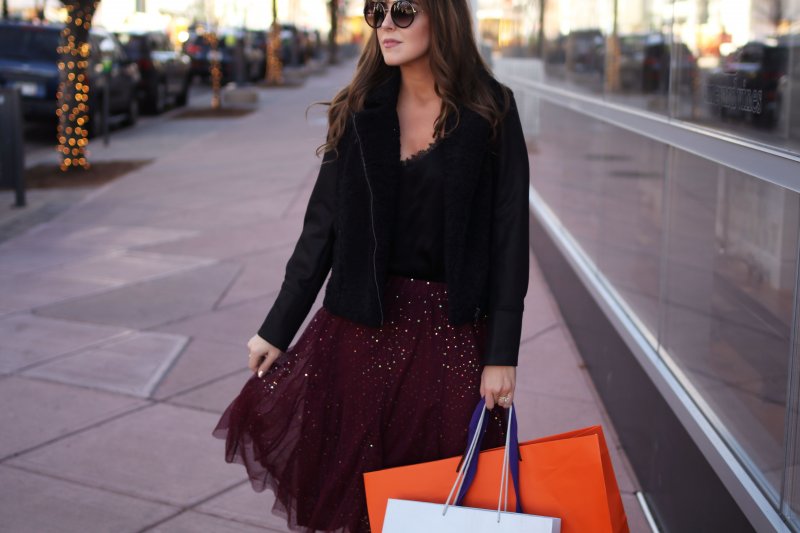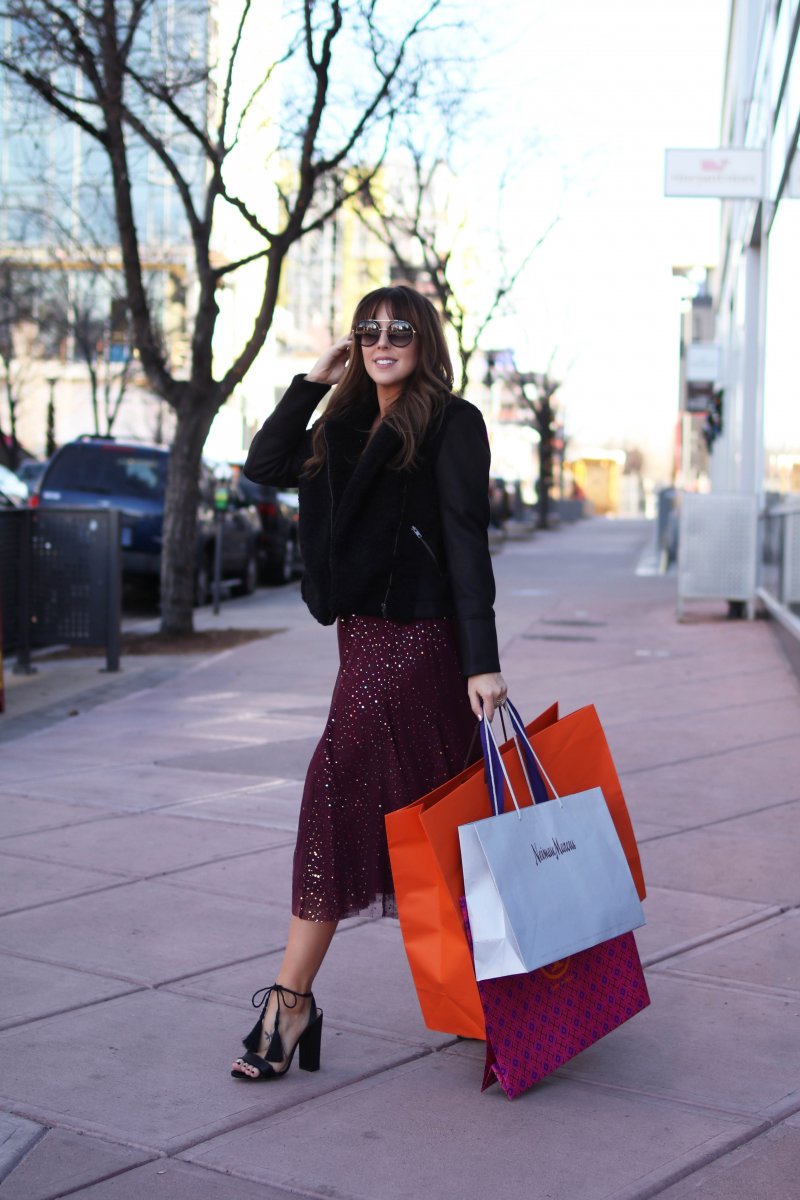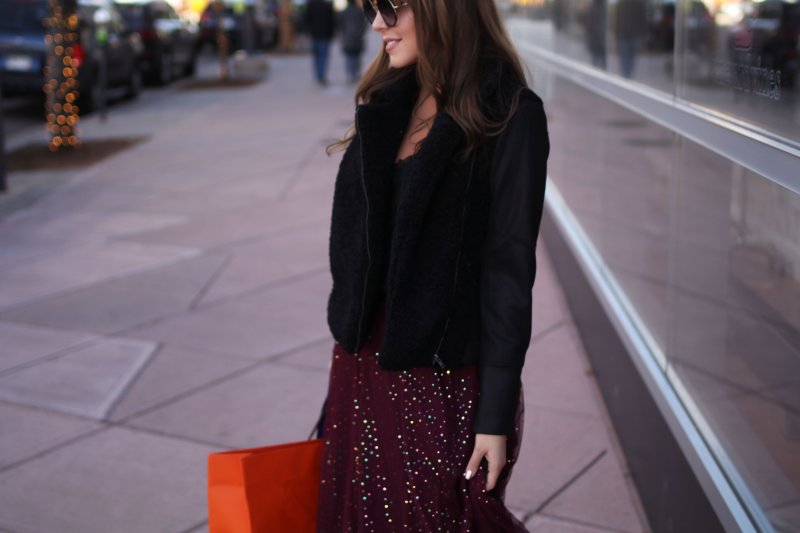 Sunnies.  Jacket.  Similar Jacket.  Skirt.  Heels.
This outfit came together a bit randomly… As the outfits I love most often do.  I have been loving jackets and coats with cozy fleece and sherpa lining and details; they feel so wintry. The jacket I'm wearing is nearly sold out in all sizes, but they have been restocking so if you're interested I would suggest bookmarking and checking back again soon. I found this similar jacket that's on sale and a less expensive option if you need it now!
I didn't expect to love this black and burgundy pairing so much, but it feels edgy and just a bit sexy. This outfit would look fantastic with a dark, vampy lip. This tulle skirt has a hint of fullness but not so full that it will make you look like a huge cupcake; it still sways and moves with me and is flattering on the body.
Fit Details:  Jacket and skirt both run true to size.