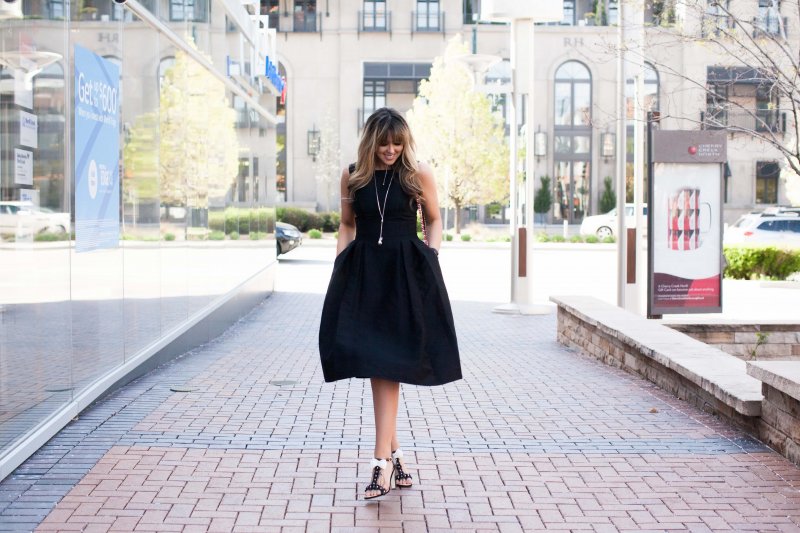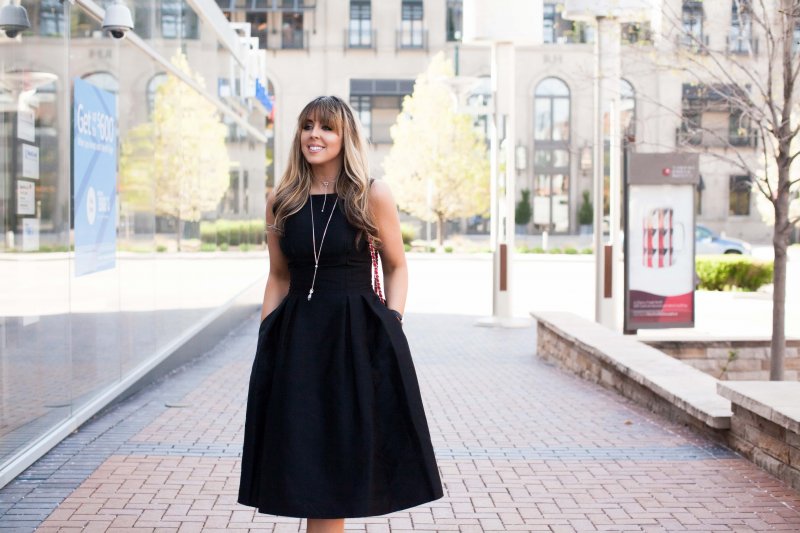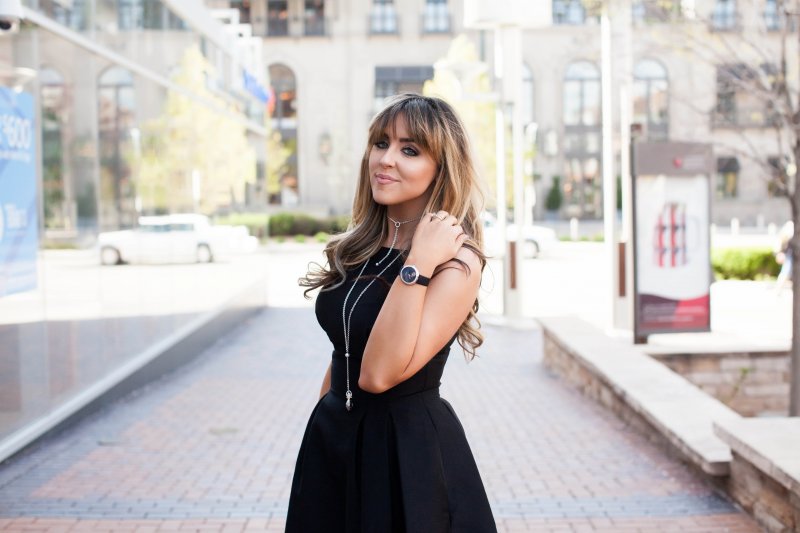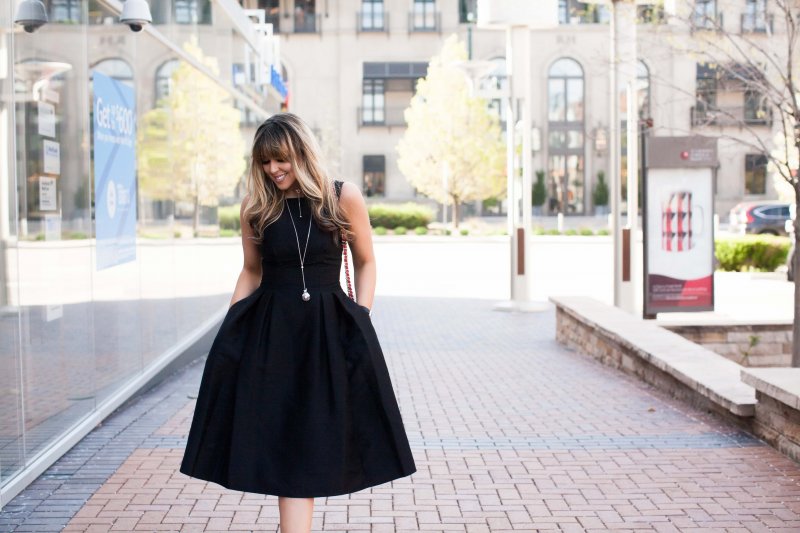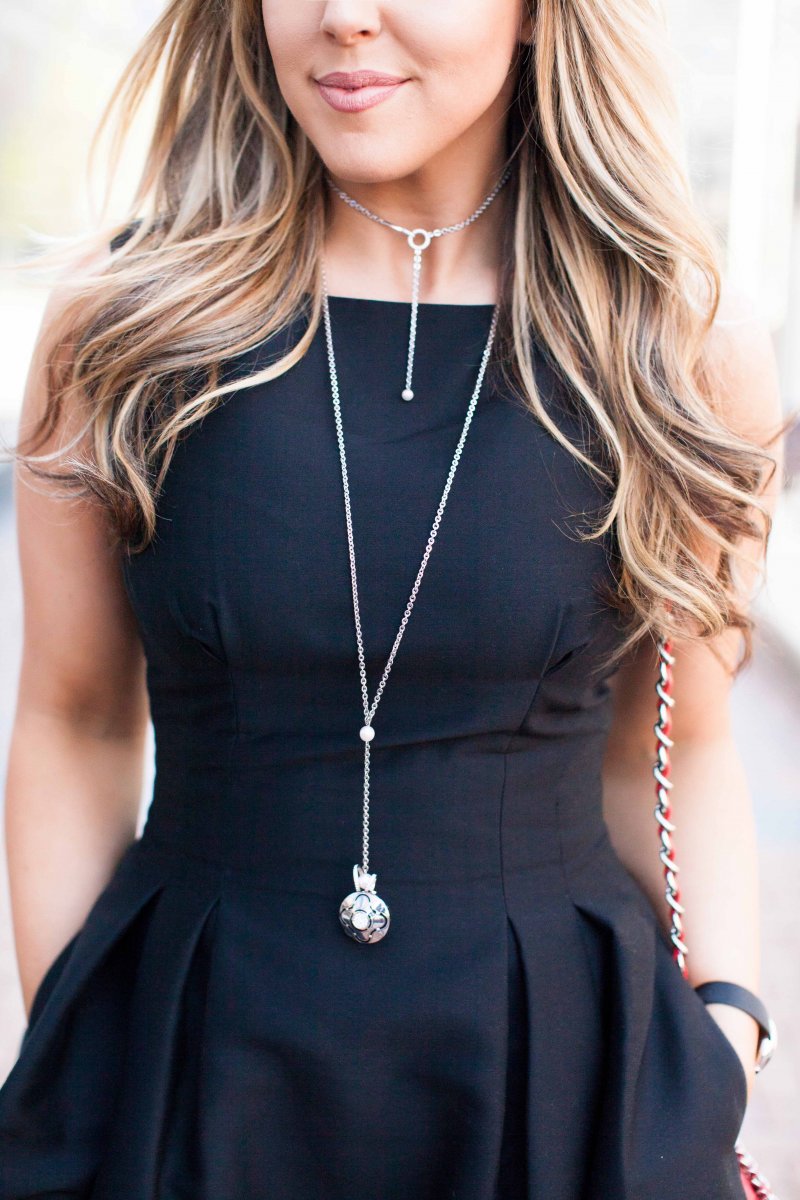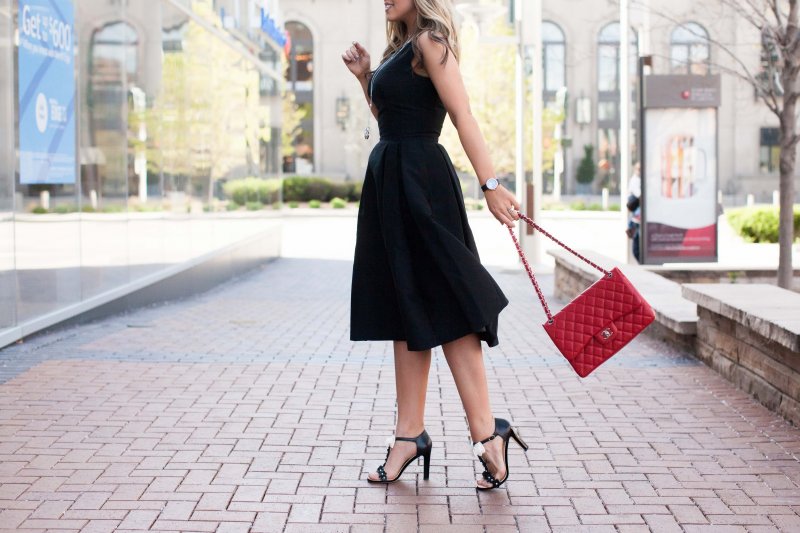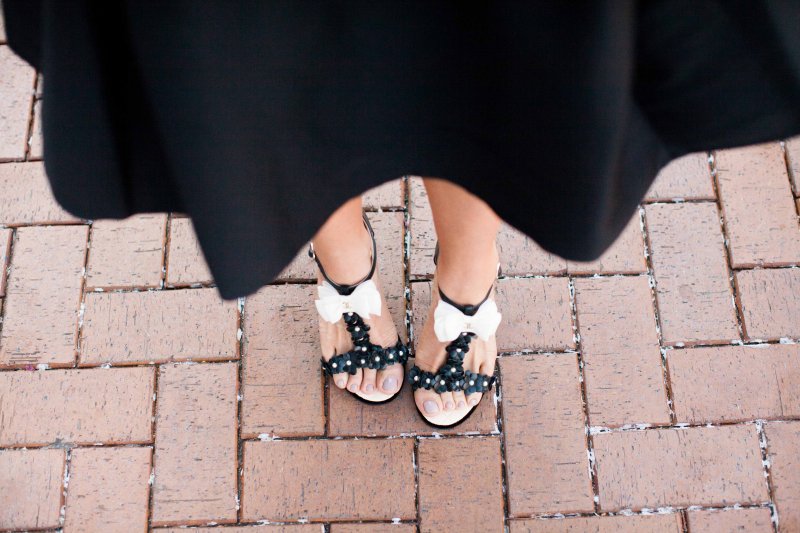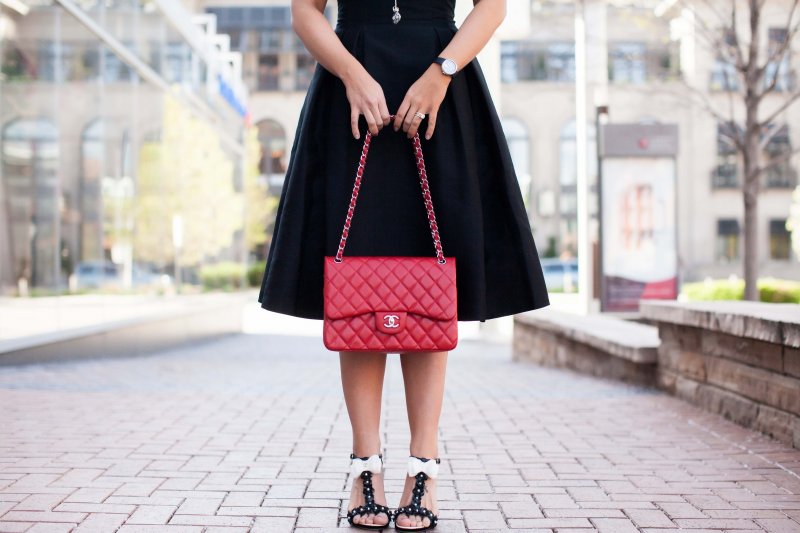 Kate Spade Dress – Available Here.  Chanel Fine Jewelry Necklace.  Chanel Jumbo Classic Flap Bag – Used Available Here.  Similar Red Chanel Classic Bag.  Chanel Heels – Available in Neiman Marcus Stores.
Similar Dress – Lower Price Point.  Similar Dress – Plus Size.
Blowdry, Lashes, Tan, Nails c/o Glamour Bar Denver – Mention My Blog for $50 Off Lash Application
Did you read my recent post (here) about not feeling my best lately? Even though I might not be at my best, I have to say, this beautiful silk cocktail dress makes me feel my best.
I recently wore this dress to judge the 2017 Colorado State University Student Fashion Show. I received so many compliments and I felt elegant the entire evening. There's just something about this dress that is reminiscent of a bygone era; it reminds me of something Audrey Hepburn or Jackie Kennedy Onassis would have worn.
With beautiful high-quality fabric that gives a fit-and-flare silhouette, exquisitely tailored lines that flatter and shape a woman's body, and fun features like a boatneck and pockets, this dress is one that will make many appearance at semi-formal functions this summer and will remain in my closet for years to come. Like I always say, invest in classics and you can never go wrong.
Styling Tips:  This boater neckline is made to showcase jewelry. I love the idea of pairing a long pendant necklace like this one or this one to draw attention to the narrow waist of this dress. Or make a statement with something vintage-inspired.
Fit Details:  This dress also comes in a cream color that would be perfect for all-white parties and bridal events alike. I found the dress to run just a bit bigger than "true to size"; if you're in between size guide measurements, order the smaller size. I'm 5'7″ for reference and I didn't need to hem the dress. It is quite literally the perfect midi dress.