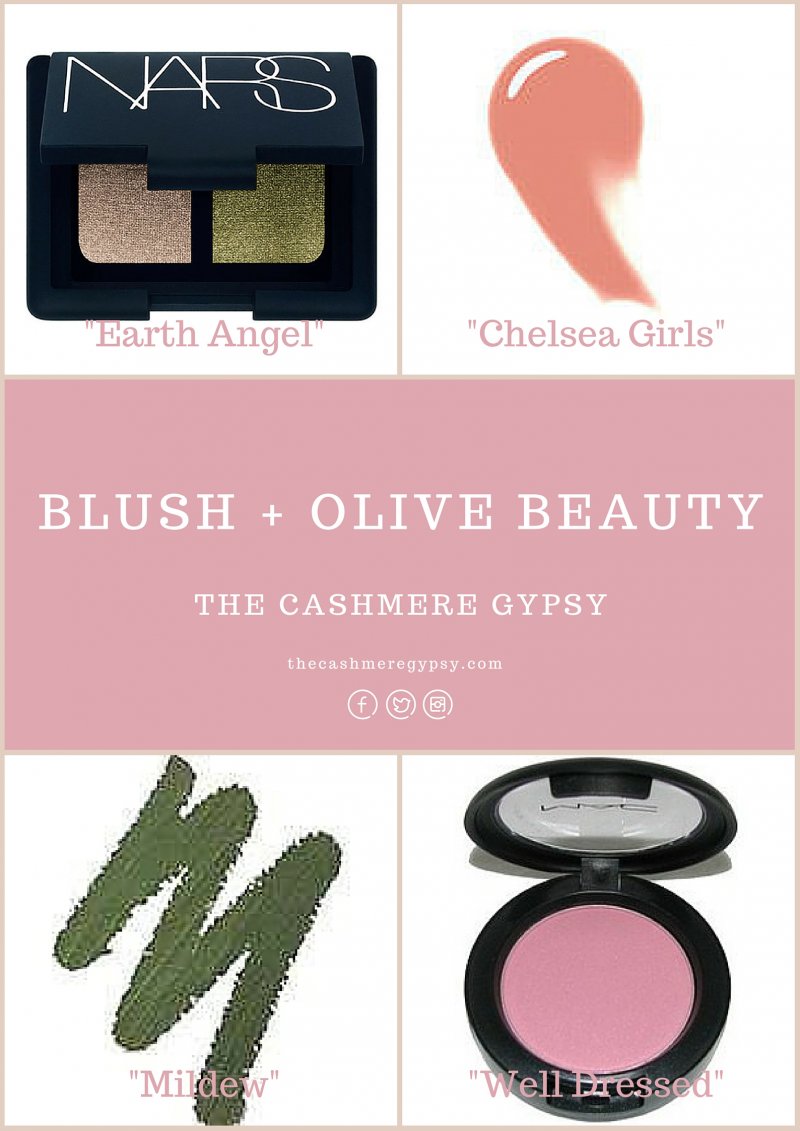 Eyeshadow. Lip Gloss. Eyeliner. Blush.


I put together this blush + olive outfit for a casual day at New York Fashion Week. My photographer and I shot these photos around Madison Square Park, with the morning light shining through the trees. I felt so inspired by the soft, muted color palette as it's flattering to any skin tone and evokes a relaxed femininity.
Try incorporating some blush and olive into your beauty look for fall. Click on a product name in the image or one of the links below it for more information on a product. Now is the perfect time to add a few pieces to your beauty arsenal as Nordstrom is having its Triple Points Event now through Sunday, September 20th. All products linked are from Nordstrom so you can get your max Nordy points!!
Also… If you spend $125 at Urban Decay (try the eggplant "Delinquent" eyeliner too – it goes great with this look) you'll get an Urban Decay Gift With Purchase from Nordstrom. The GWP includes a cosmetic bag, mascara, eyeliner, lip gloss, eyeshadow primer, samples of Urban's new foundation, sample of bronzer, sample of blush, and sample of highlighter.
More current Beauty Gift With Purchase promotions from Nordstrom…