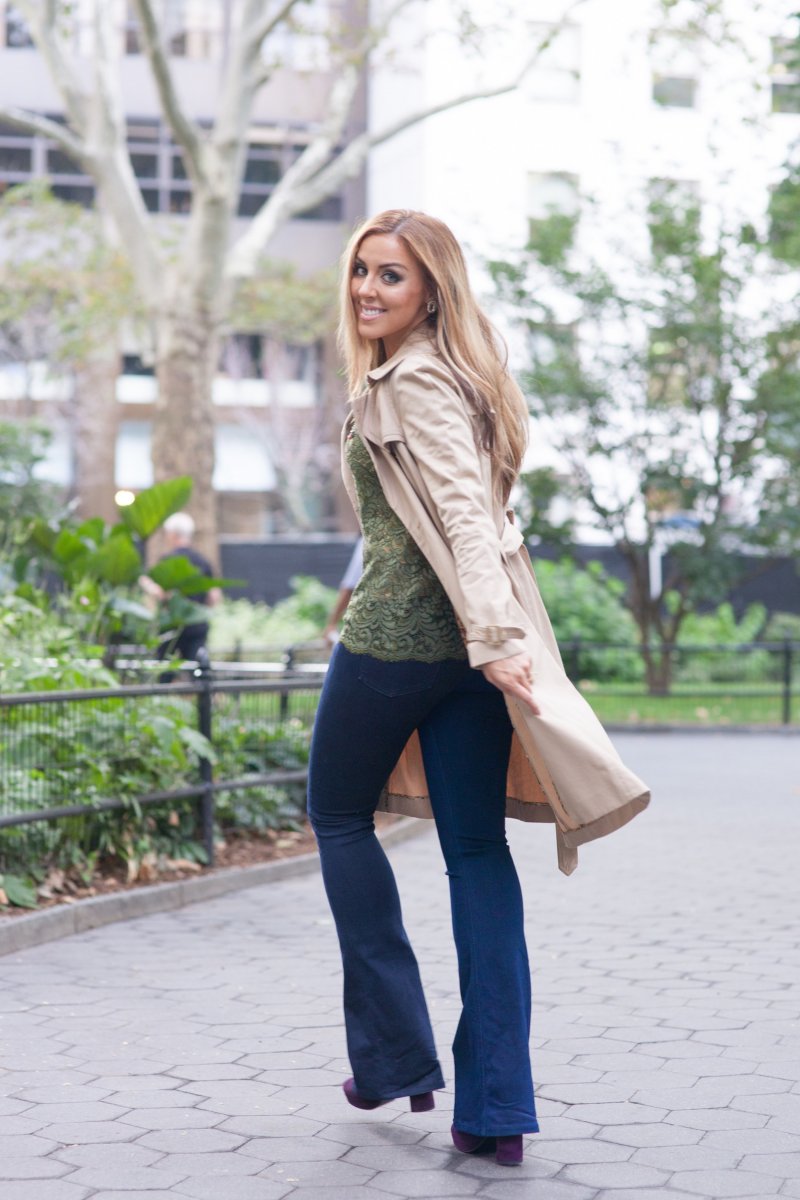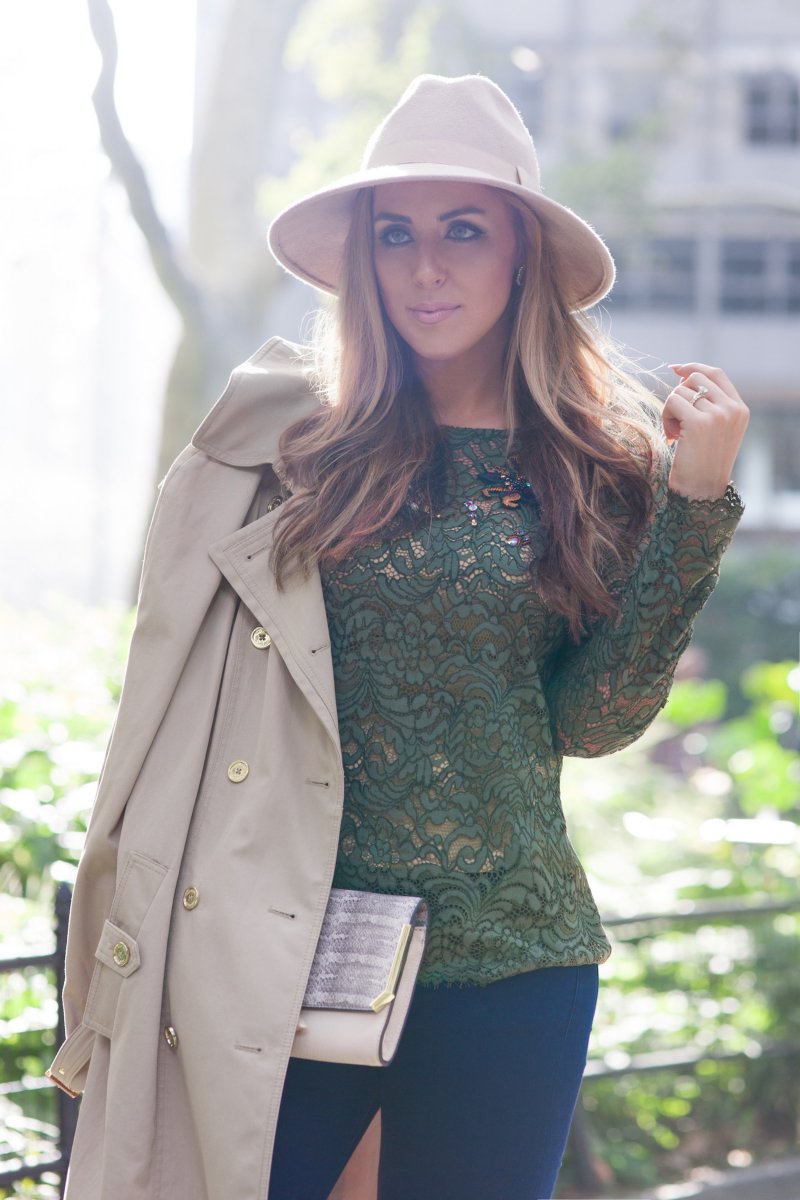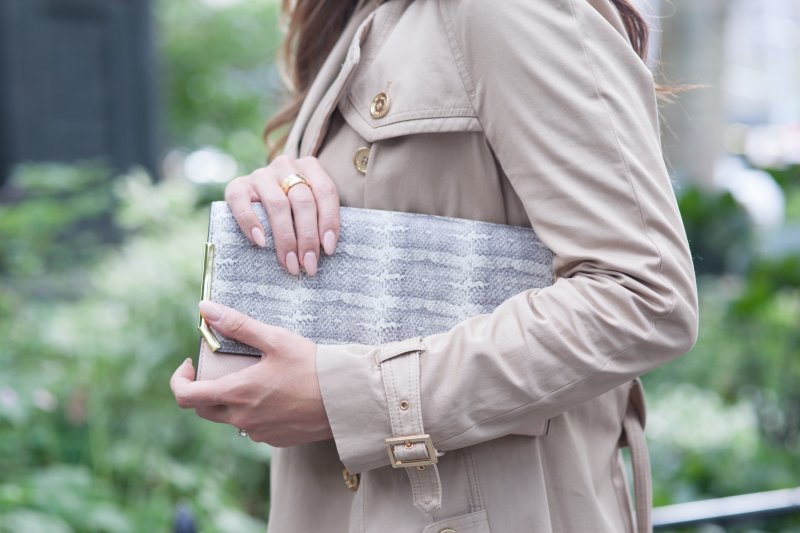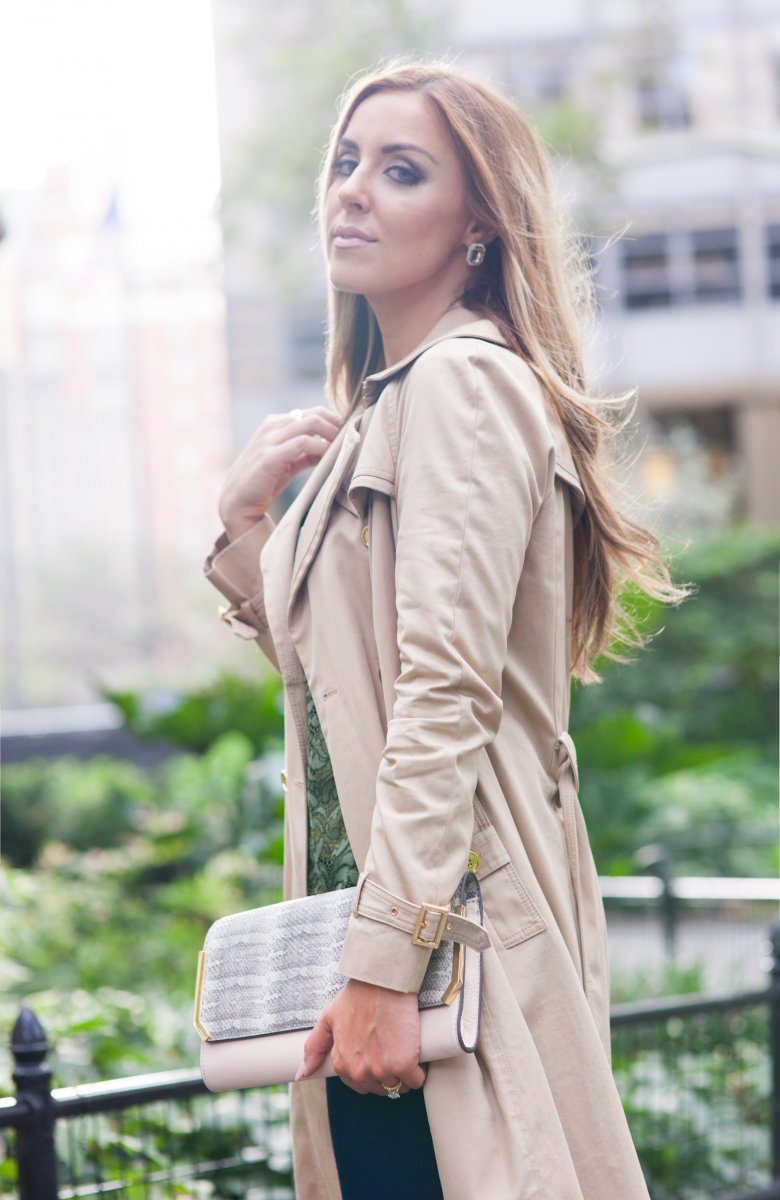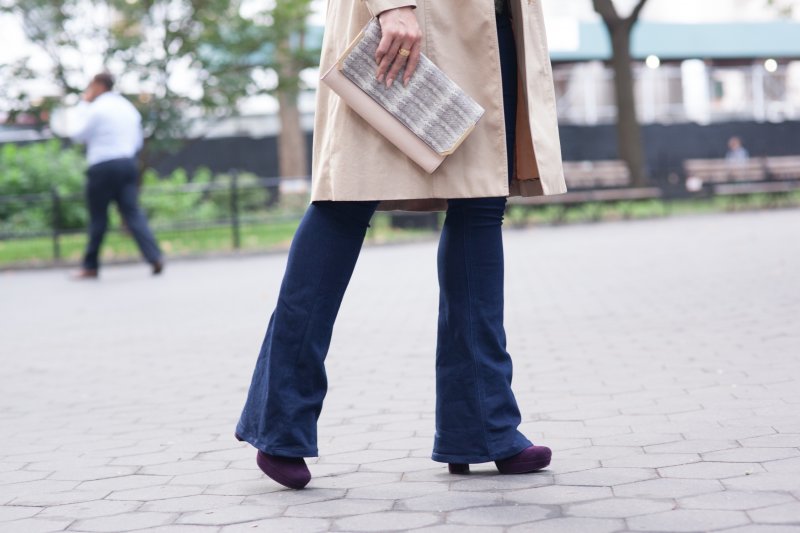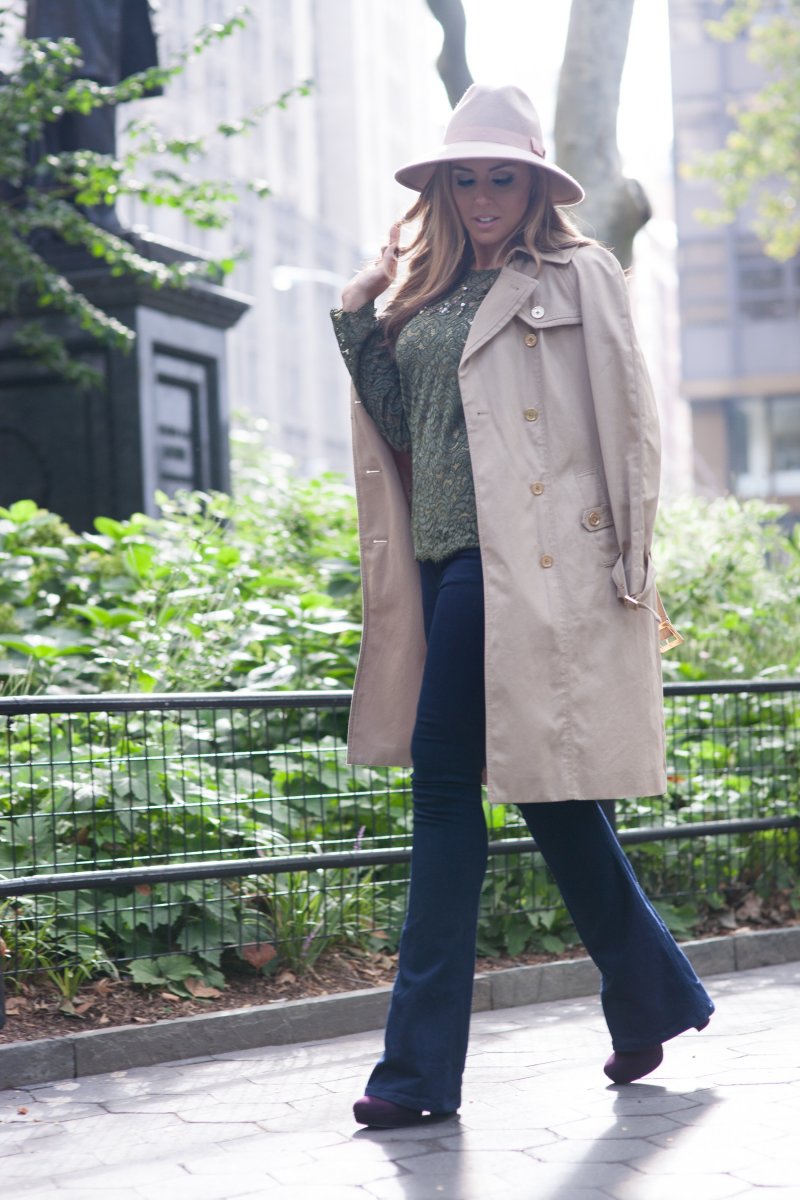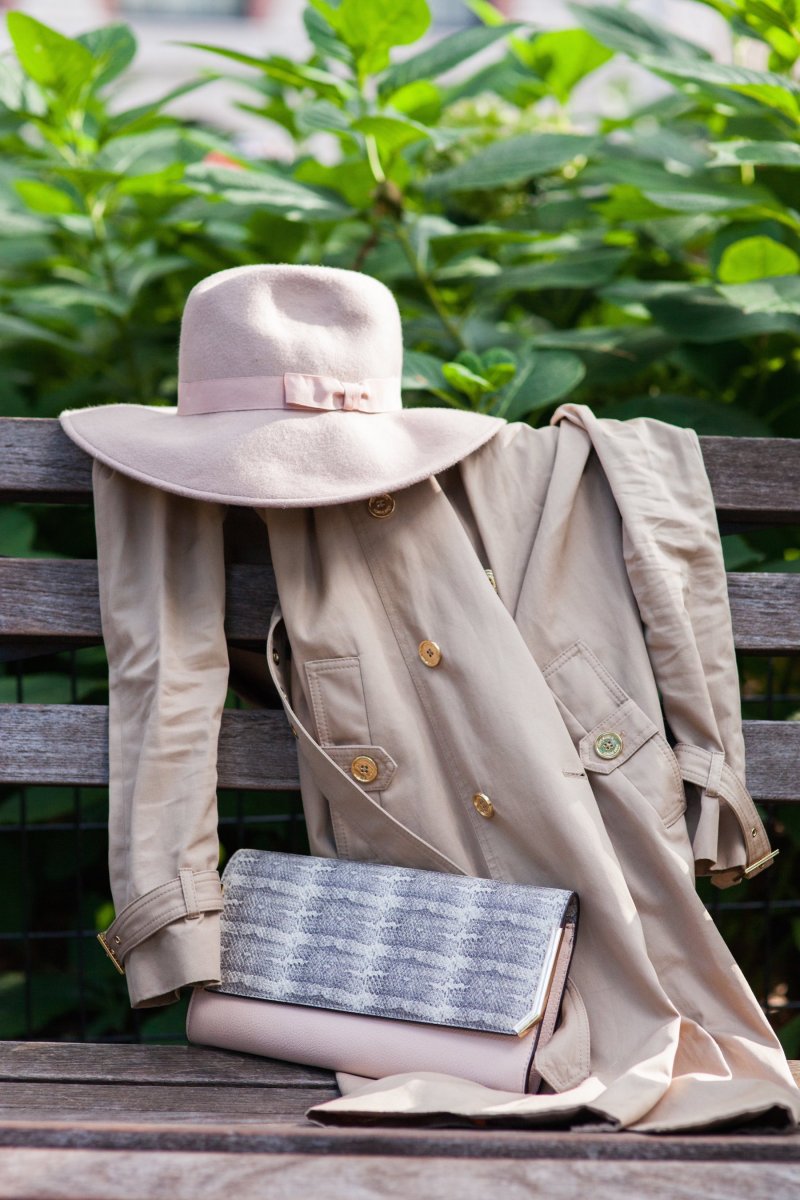 Fedora. Clutch. Similar Top. Jeans. Similar Trench. Heels.
Photography by Alexandra Wolf
One of the major trends I've noticed in fall fashion this year is the beautiful combination of olive and blush. These soft, muted colors complement one another perfectly and flatter nearly every skin tone. Add a pair of bell bottoms for an updated fall look.
I snapped up this blush fedora and blush clutch from the Nordstrom Anniversary Sale last month. The colors blended beautifully with this embellished lace top I found at Pinko in Rome, one of my favorite Italian brands.
This top isn't on Pinko's website… So to recreate it, try an olive lace top like this one and add a great cluster of vintage crystal brooches at the shoulder. Try a combination of berry, blush, and champagne tones.
A trench coat is one of those basics every woman should have in their closet. From rainy spring days to chilly fall weather, it covers nearly all your needs. I've found a couple at great price points for you. Since the style is similar across the board, I think this is something you can save on but still look polished.
If you're in the mood for a shoe splurge, take a look at these Prada heels I'm wearing. Their suede material is the softest I've felt and the stunning eggplant color begs for fall sweaters and cozy tights. The chunky heel makes it more wearable… Perfect for NYC streets.