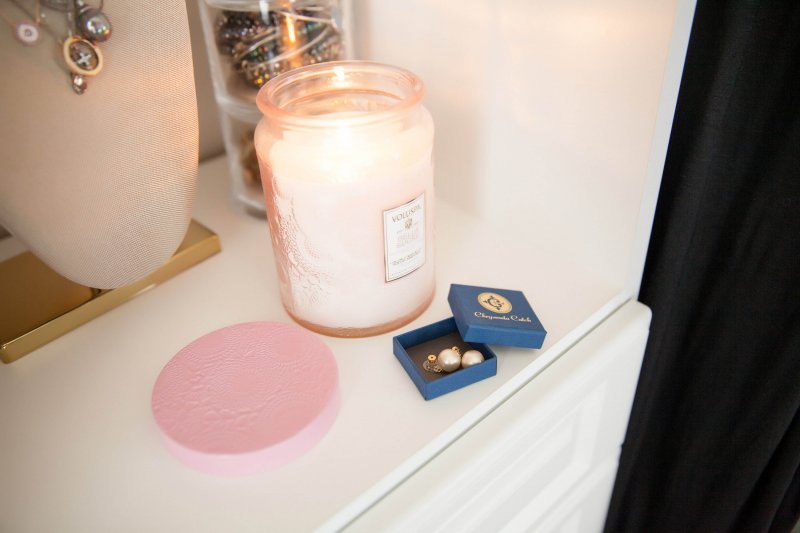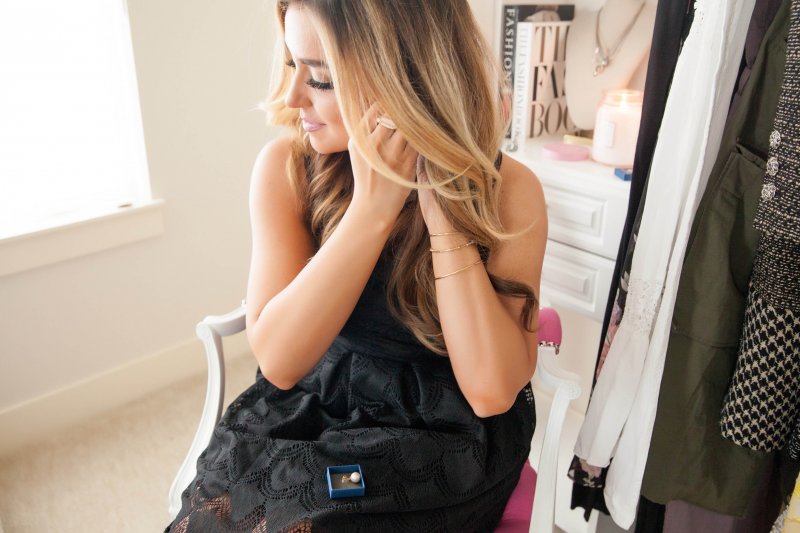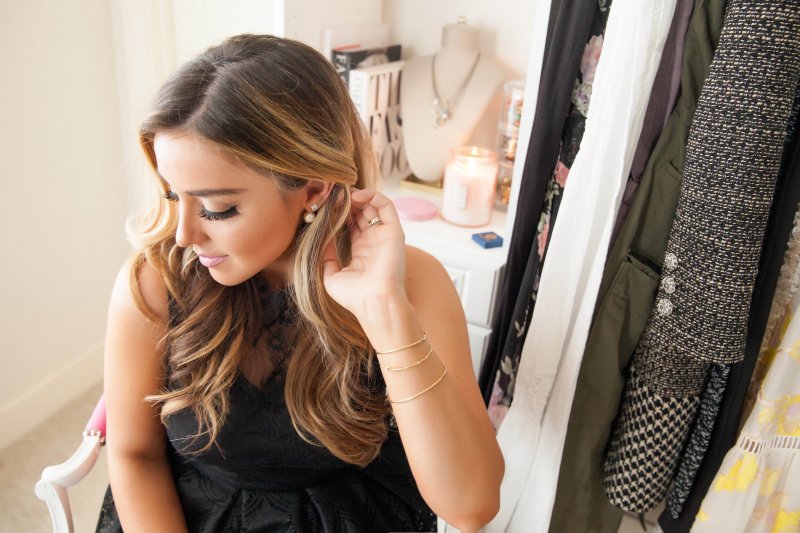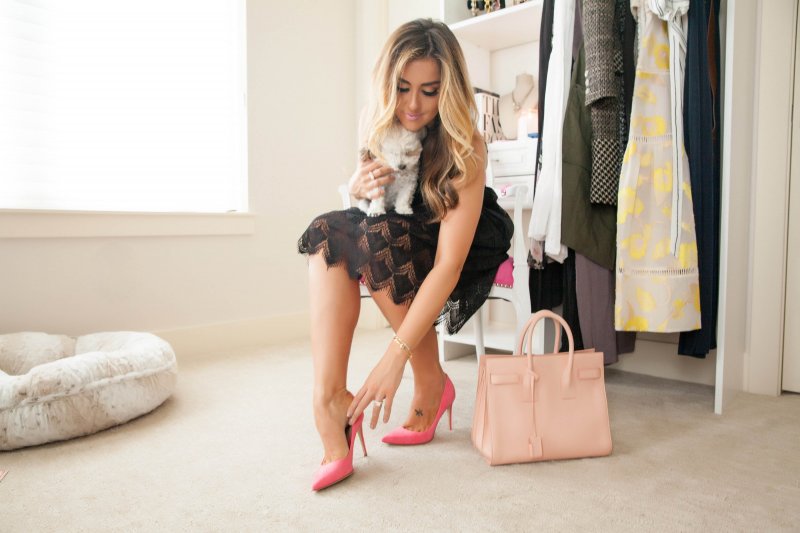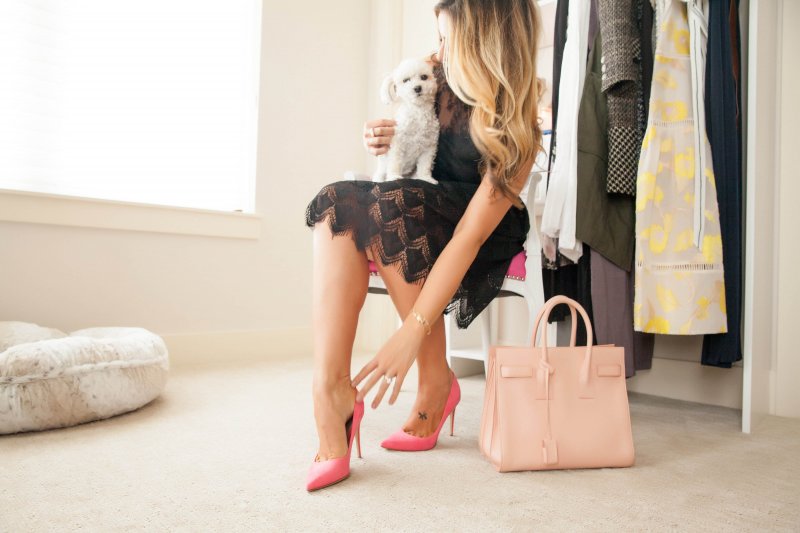 Earring Backs.  Dress.  Handbag in Similar Color.  Heels.
How many times have you been out and lost an earring because the back fell off? If you're like me, it's happened countless times. I always keep the orphaned earring in my jewelry drawer, hoping its mate will show up eventually but it never does. I have a little cardboard box of earring orphans for proof.
So when I heard about Chrysmela earring backs, I was so excited and I couldn't wait to share them with you because I knew they would solve the orphan earring issue and you would love them just as much as I do!
You simply slip any earring post into the Chrysmela back and it locks the earring into place, safe and secure to wear throughout the day or night. When you're ready to take your earrings out, you just pull the edge of the earring back out and it releases your earring.
Besides being practical and saving your earrings, I really like the Chrysmela earring backs for switching up the look of all my earrings. In the photo, I added the Infinity Champagne Pearl Jackets to my classic diamond studs for a date night. It's like I've added two style options to all my favorite earrings!
They also have these dangling Long Champagne Pearl Jackets for a dramatic evening look. Be sure to check out Chrysmela's classic earring backs to replace your regular earring backs without changing the look of your earrings. All their products are made with 24K gold or platinum, so you don't have to worry about the earring backs irritating your ears.
Best of all, Chrysmela is offering two of my readers the chance to win a pair of their Pearl Earring Jackets just like mine! Be sure to check in with my Instagram around noon today! All you have to do is follow me on Instagram @brittanypillard, follow Chrysmela on Instagram @chrysmela, like the photo I post putting in my Chrysmela earring backs and tag a friend in the comments on that photo. If you win, you and the friend you tagged both get these beautiful locking earring backs to wear!
This date night dress is under $20. Seriously. I absolutely love the lace… It's so delicate and pretty. It would be gorgeous with a crystal belt tied around the waist for a really glam look. I'll have a full blog post featuring this outfit look coming soon, but I wanted to give you a peek since I know so many of you are looking for graduation dresses and wedding guest dresses! This would be perfect. And these coral-pink heels are the best because they provide a pop of color while still being super comfortable and wearable at 3.5 inches.
These photos were taken in my new closet… Did you catch the sneak peek post yesterday?
I can't wait to see who wins the pearl earring backs! If you win, I want to see a photo of the way you styled the earring backs or what earrings you paired them with! And… Do any of you have any stories about losing earrings that still make you cringe?