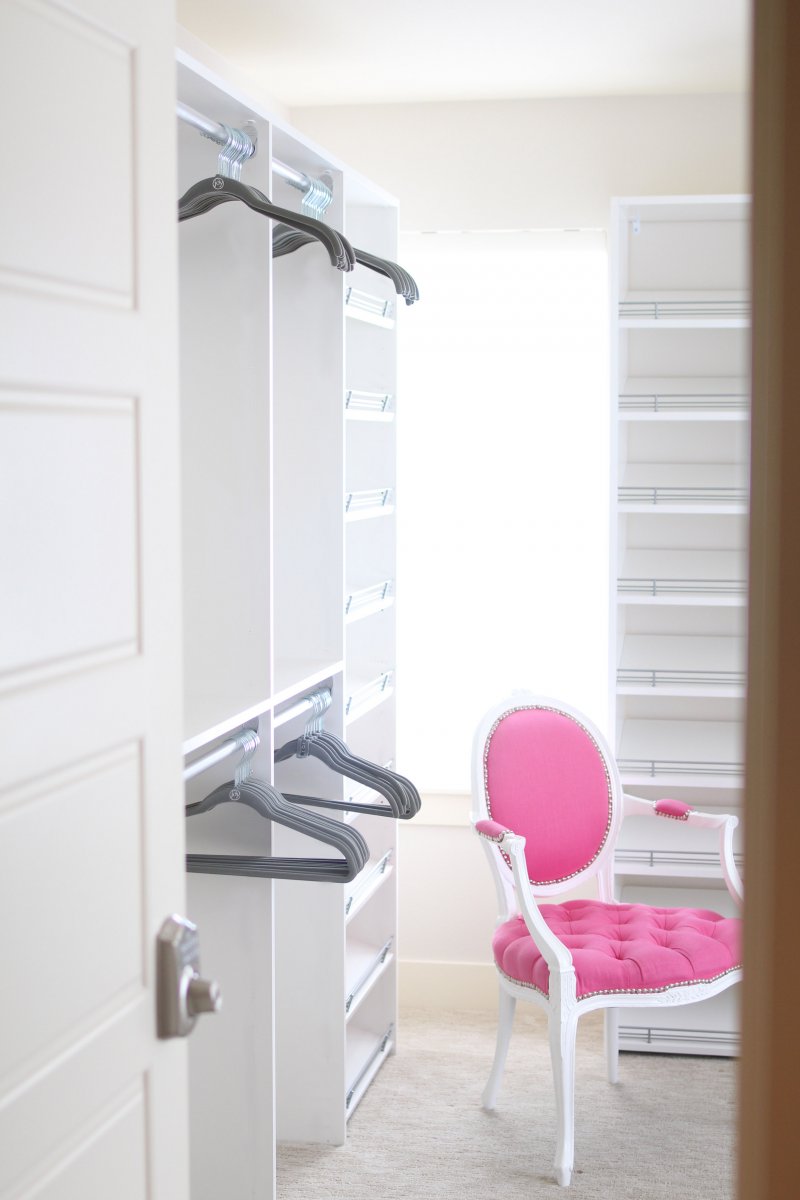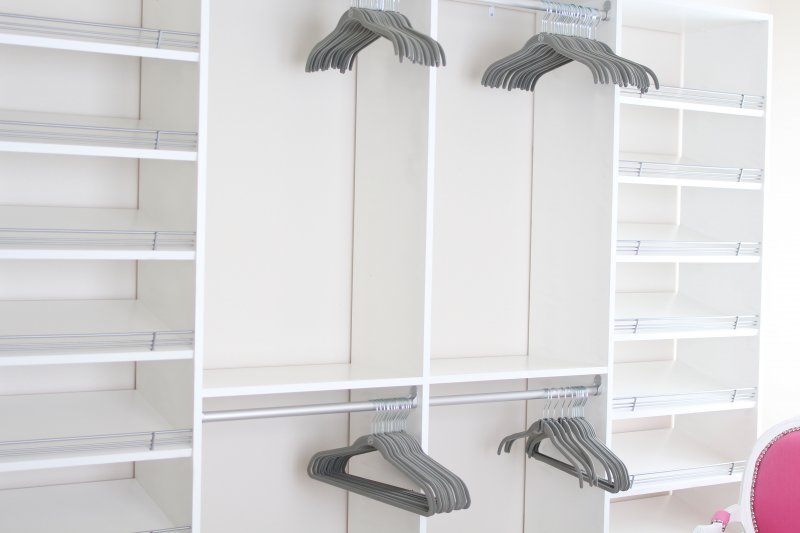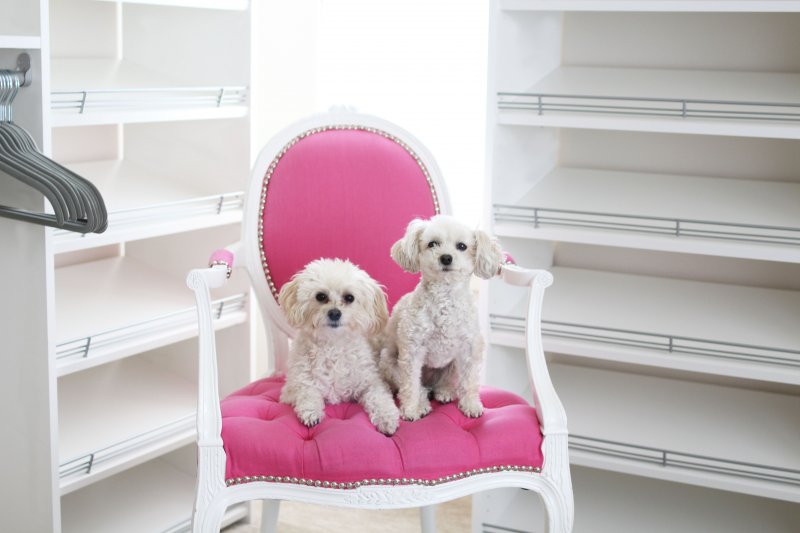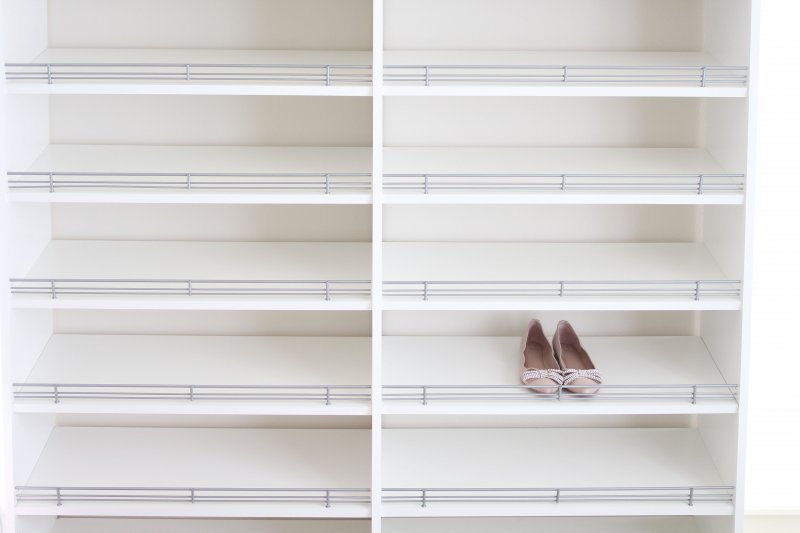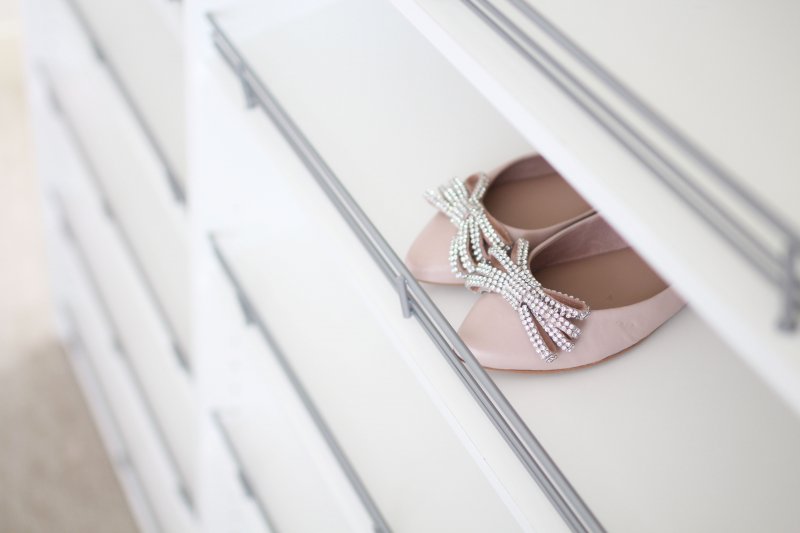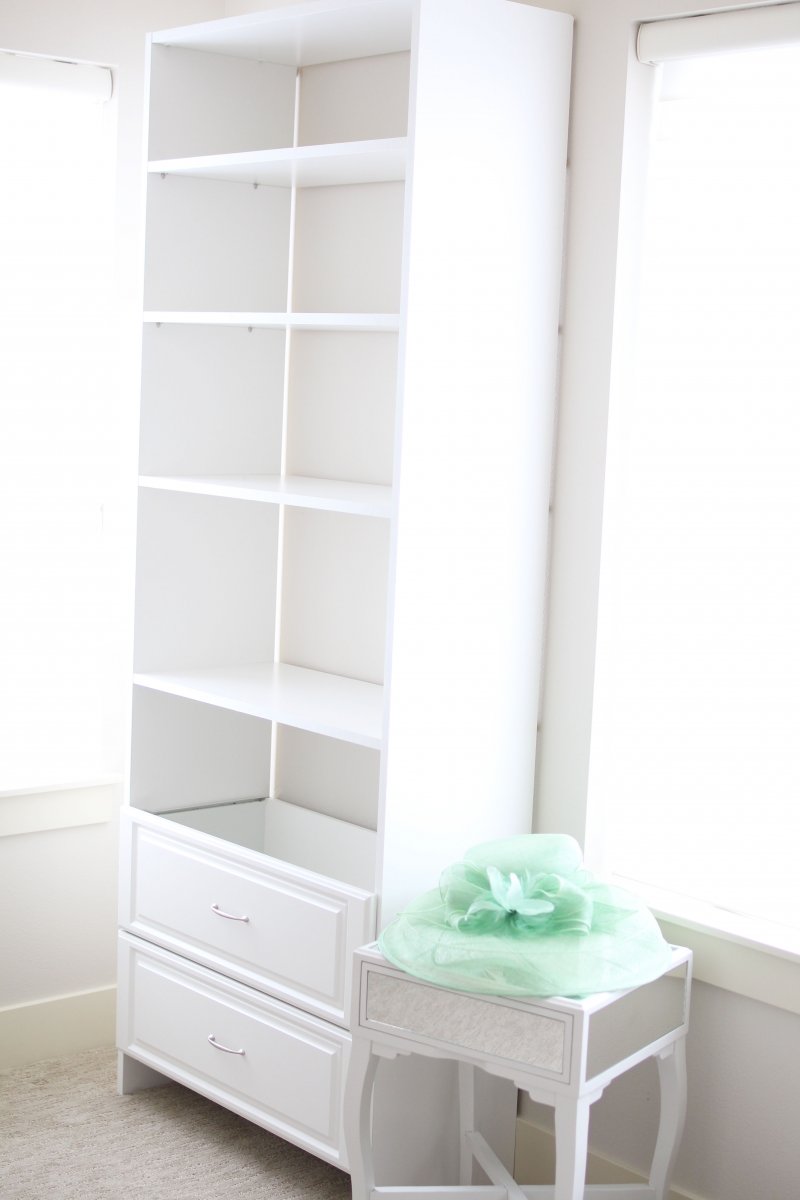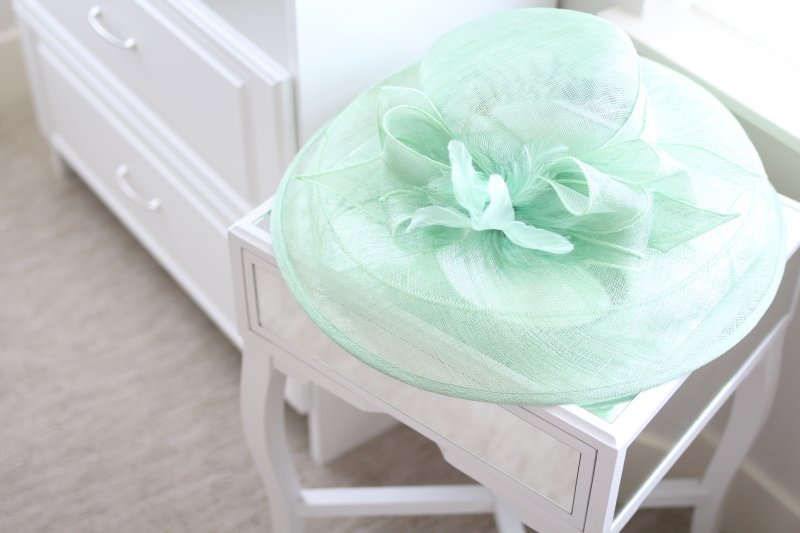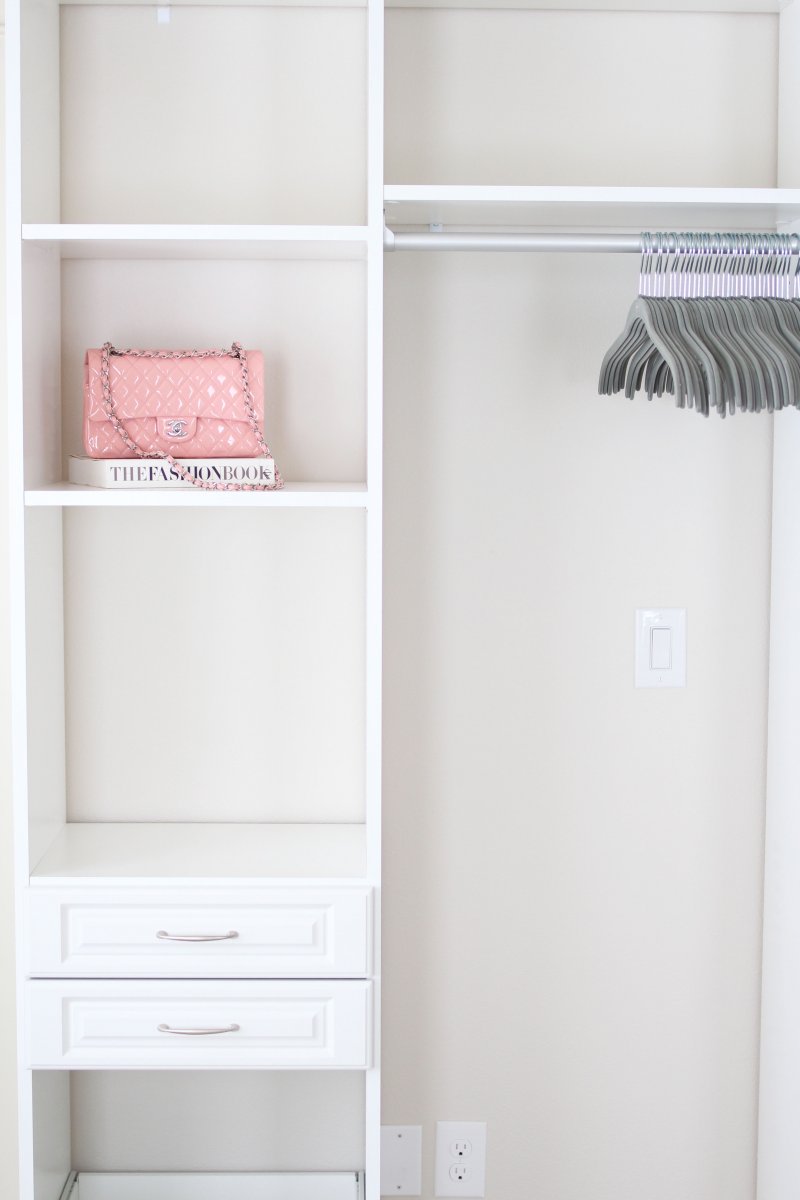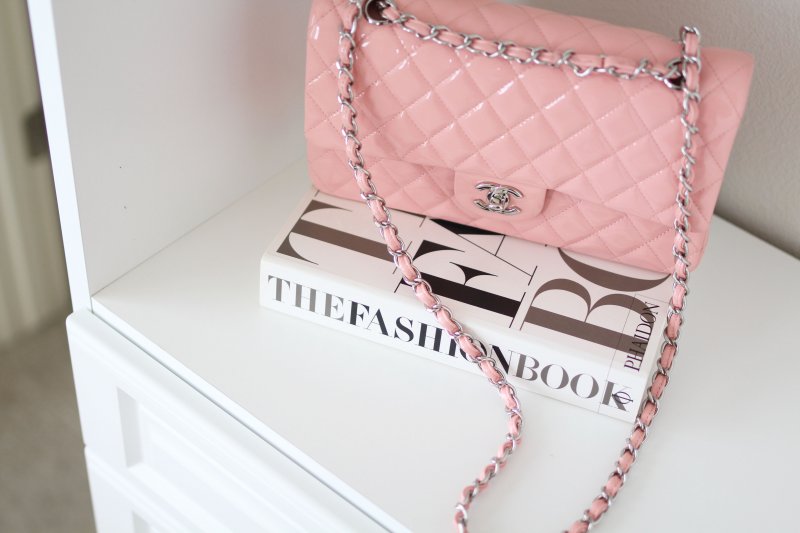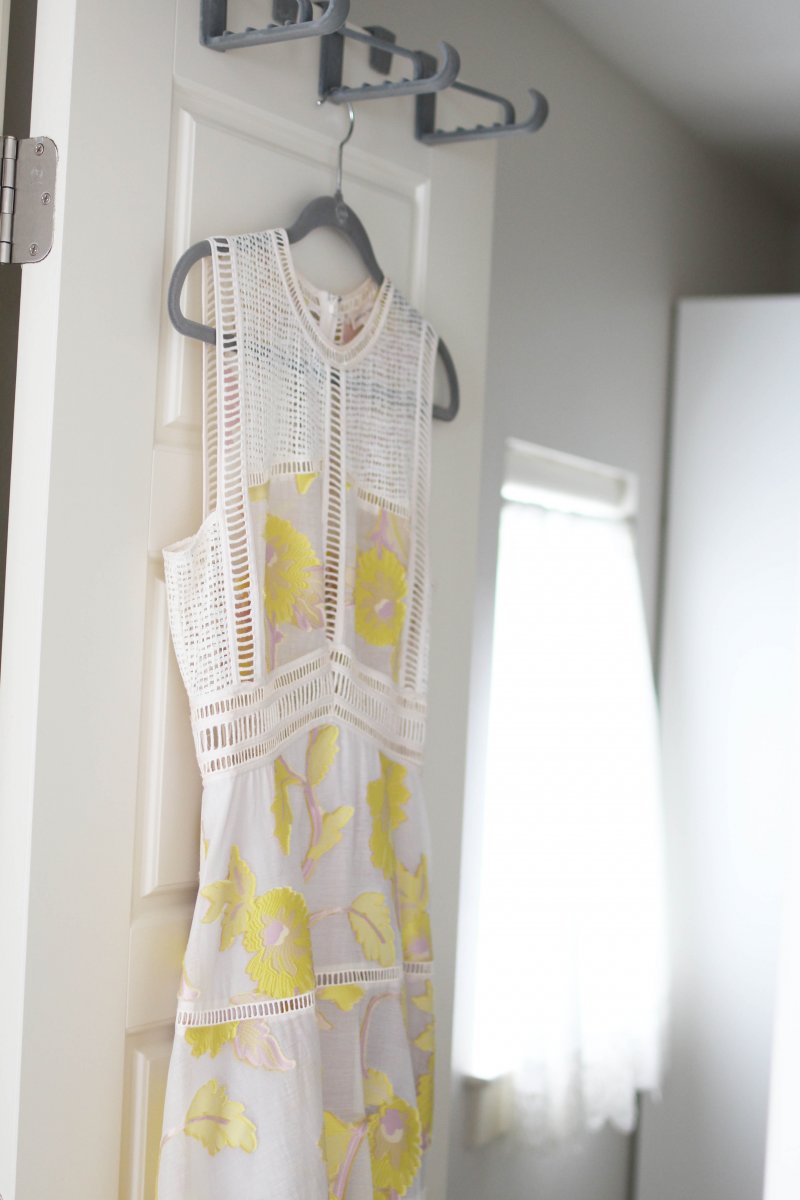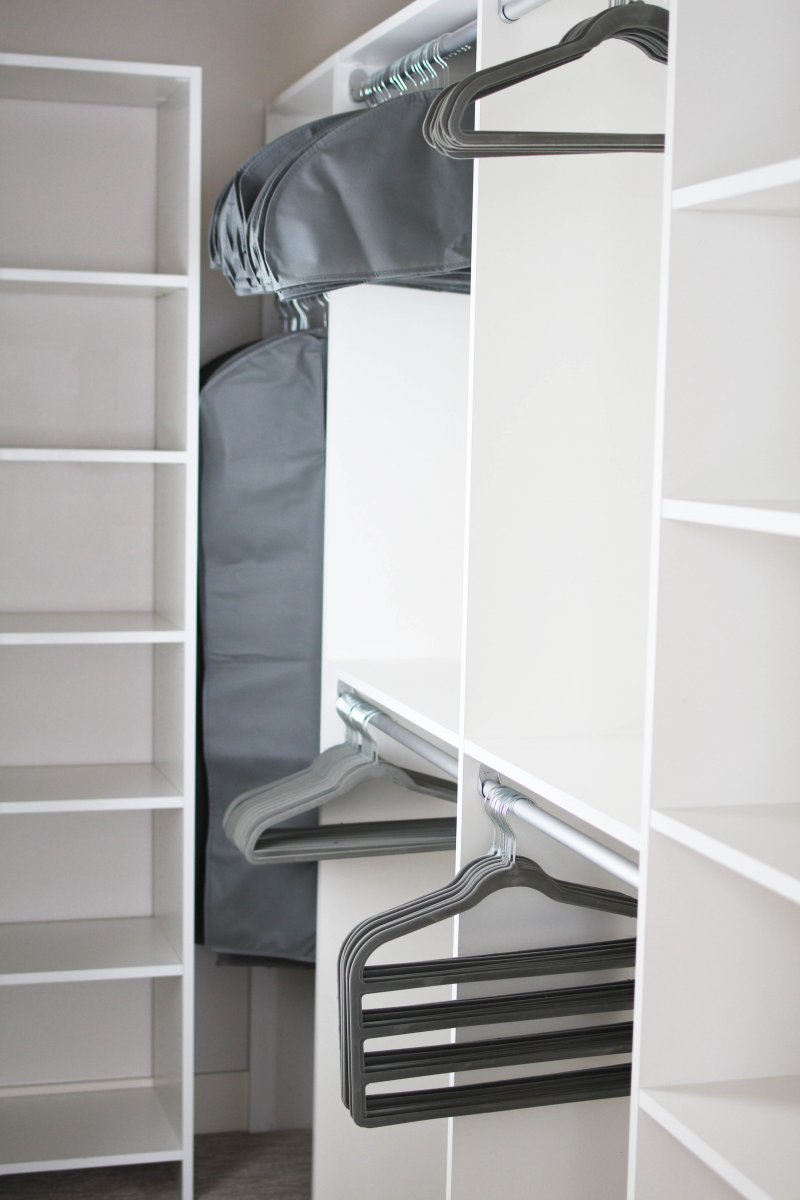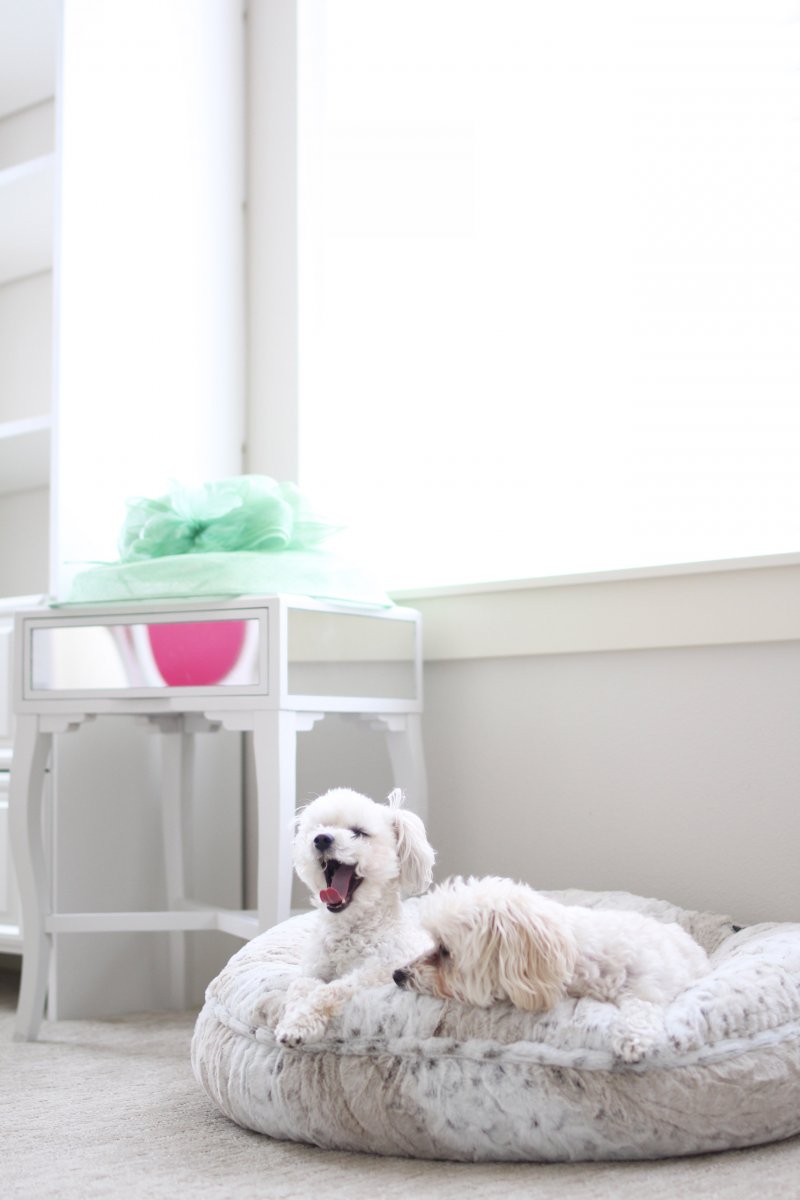 Everyone has their thing they love to collect or splurge on when they can. I think my husband J would fill a 16-car garage if he could. Some people collect books (I'm bad about this one too) or vintage treasures or home decor. It's no surprise that my "collection" involves my closet! I love clothes and accessories. They don't have to be expensive and I don't even mind if I don't wear them all the time… I just really love looking at beautiful clothes, handbags, and shoes.
The problem, as with any collection, is space. Luckily, we had an empty small bedroom and closet available. When we moved into our house, we placed some white bookshelves from Target around the bedroom and I used the attached closet for clothes. The space wasn't maximized in either the bedroom or the closet and I ended up using other closets upstairs for my things. I've realized how important one central location is for getting ready in the morning… The time it takes to hunt through various stashes really adds up. So this original closet plan was not ideal.
One day, my friend was over and we heard a giant crackkkk sound upstairs. We went to look and sure enough, both clothing rods in my closet had broken and all my clothes and hangers were on the floor. If nothing else did, this made it perfectly clear the closet situation wasn't working! But since we just had a wedding, traveled so much travel the year after our marriage, and had lots of weddings to attend, the closet project was postponed and J brought in two large metal commercial racks for my clothes in the meantime.
I used the six months of digging for clothes in the packed clothing racks to go through my collection and majorly rid out, which if you've ever done it, feels incredibly satisfying. So many of you have asked what I do with my clothes and accessories when I'm done with them. Being a blogger, you can imagine that I accumulate clothes quickly and as much as I love them, I can't keep everything. Once a month, I take a box of our household items and older clothing to the local Salvation Army or Goodwill. I also ship boxes of items to my friend in Iowa who owns Nu2U consignment boutique. I do occasionally sell my items on my closet sale Instagram account or eBay and the proceeds go to the little girl we sponsor in El Salvador.
I reached out to get bids from various custom closet contractors in the area. In my Omaha townhouse, I used California Closets to do a custom closet and was happy with the results. But I wanted to try something different. I went to an initial consultation at our local Home Depot, then all meetings were done with their custom closet company. I debated between doing my home office and my closet and ultimately decided on doing my closet first. I explained to the custom closet rep that maximizing space was a priority and I didn't want the room to be overwhelmed by the closet sections.
Over a couple in-person meetings and several emails, we finalized the plan that would fit my space and budget best. The pieces were ordered and arrived in 6-8 weeks. A builder came to tear out the existing closet and install the pieces, which took 2 full days. As you can see, not all of the pieces were in and he had to come back again for a final visit.
As of right now, I am currently waiting on crystal chandeliers and blush velvet curtains that are backordered. I have some vintage fashion sketches I'm having framed. And… I would love your help on where to find any of the following! I'm currently browsing fabric bins for the shelves and decorative knobs to put on the wall and hang my long necklaces from. I'm also planning on getting the pink chair reupholstered while I wait for the backordered items… Any suggestions on a fabric color? I was thinking a soft dove gray or maybe a blush pink?
I chose the steel grey with chrome Joy Mangano Huggable Hangers (check out the selection here) because they maximize space and they don't let silky tops or camisoles slip off. The set of hangers I purchased came with lots of extras like garment bags, hanger dust covers, and over-the-door hangers. I like how uniform the hangers look and I also like that about the garment bags… Before I had a mix-match of hangers and garment bags from various places. But I'm not sure what I would use the dust covers for and I don't know if I like the over-the-door hangers on the closet door so you might not see those in the final closet reveal.
Okay… Back to sorting clothes and organizing my new space!! Can't wait to show you the final result!!