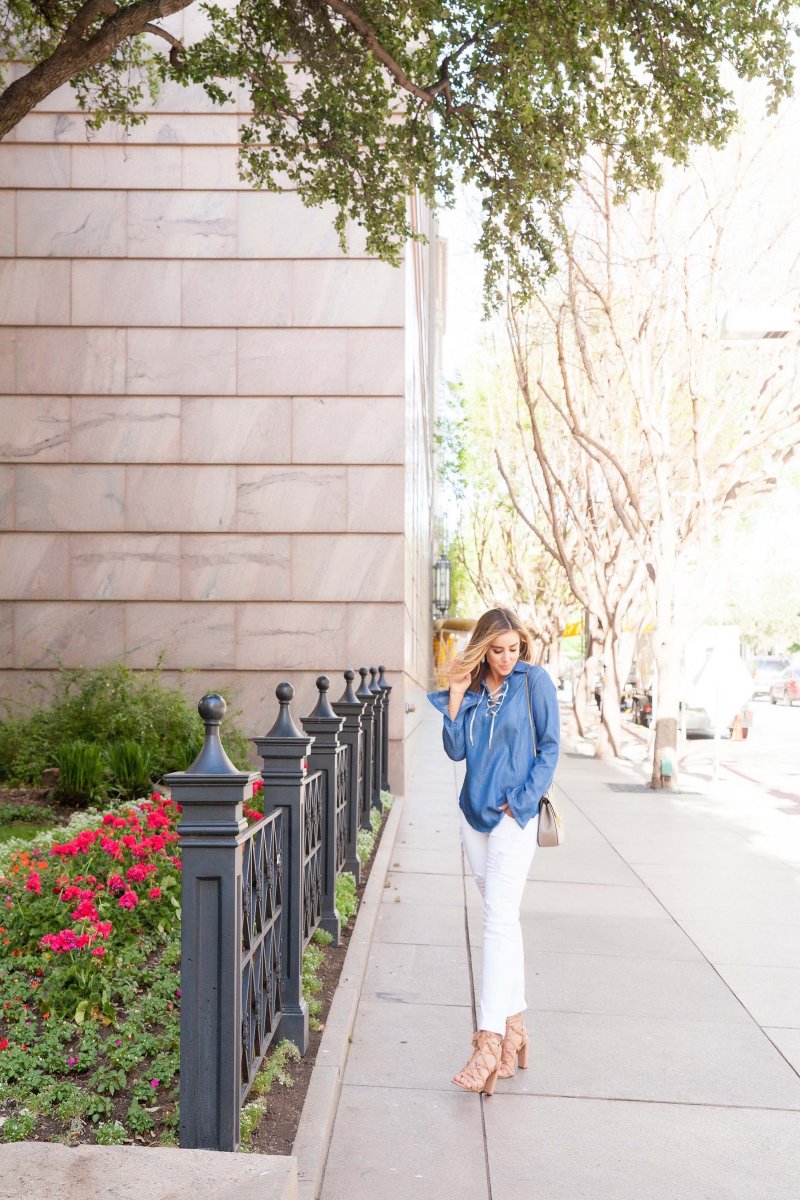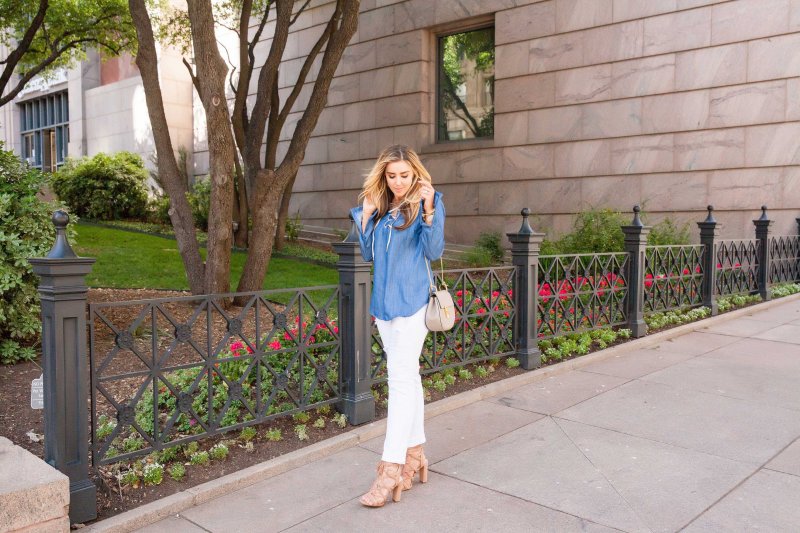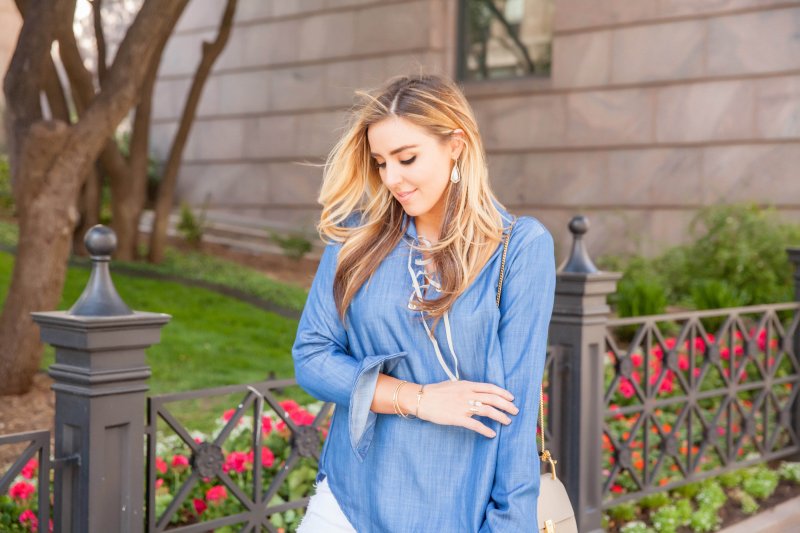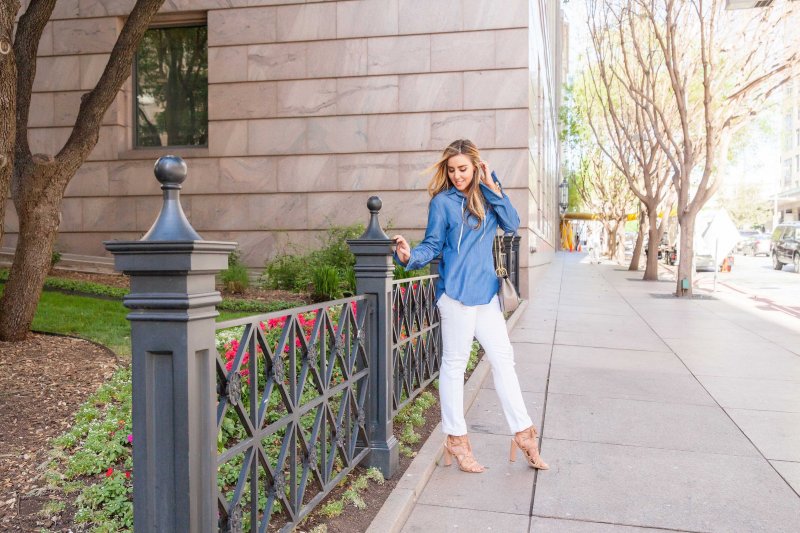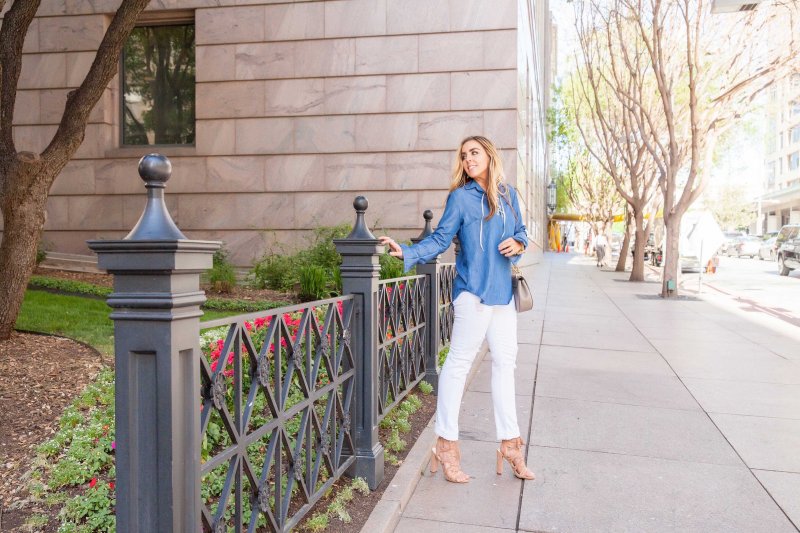 Earrings.  Top.  Jeans.  Bag.  Heels.  Bracelet 1.  Bracelet 2.  Bracelet 3.
Chambray and lace-up tops are two of my favorite spring/summer trends this year. When I was invited to local Denver designer Never A Wallflower's trunk show and I saw this design, I knew I had to have one. The style is perfectly casual and relaxed and will fit in with the lazy summer days and outdoor events to come. This top is so effortless and comfortable. I paired it with my favorite distressed white ankle jeans and a neutral block heel. (Here's another favorite lace-up block heel style I've had my eye on lately.)
After helping at my family's ranch this past weekend I'm living for casual, easy looks like this to run errands, catch up on my to-do list, and go to quick meetings around town. It's funny because nothing feels so refreshing and relaxing than to escape emails and the monotony of the day-to-day, yet nothing stresses me out quite so much as returning to an overflowing inbox, laundry piles, and a million to-dos. It's almost like I need a few days to rest and catch up. You know the saying, "I need a vacation from my vacation!"
Do you have an outfit that's easy to throw on and looks pulled together? What's your go-to casual look? Any trends you've been loving lately? Also… I'd love to hear about any other Denver designers or your favorite local designer in your area.