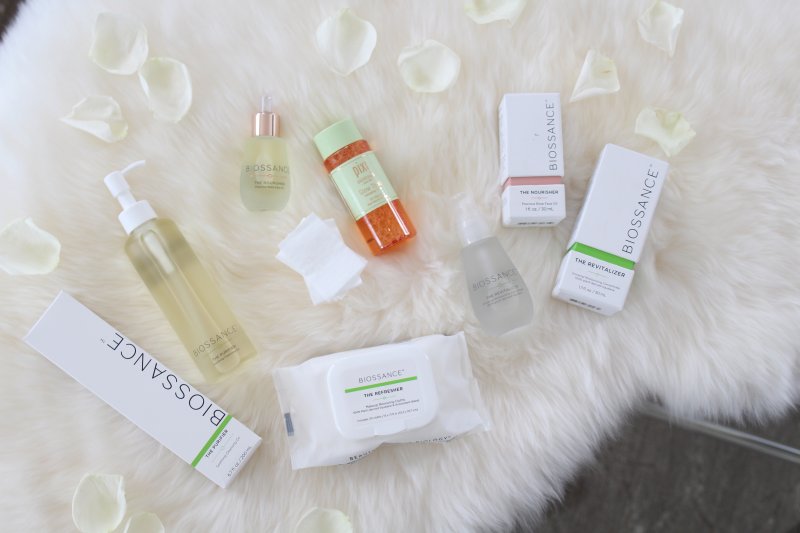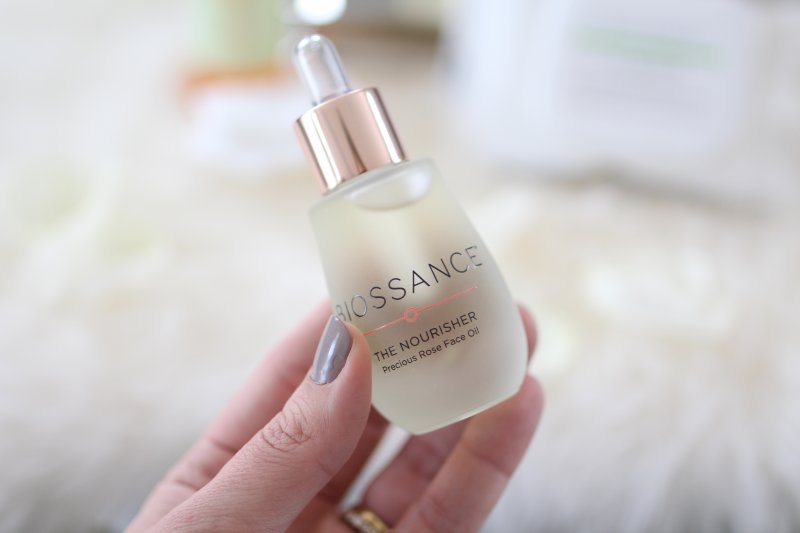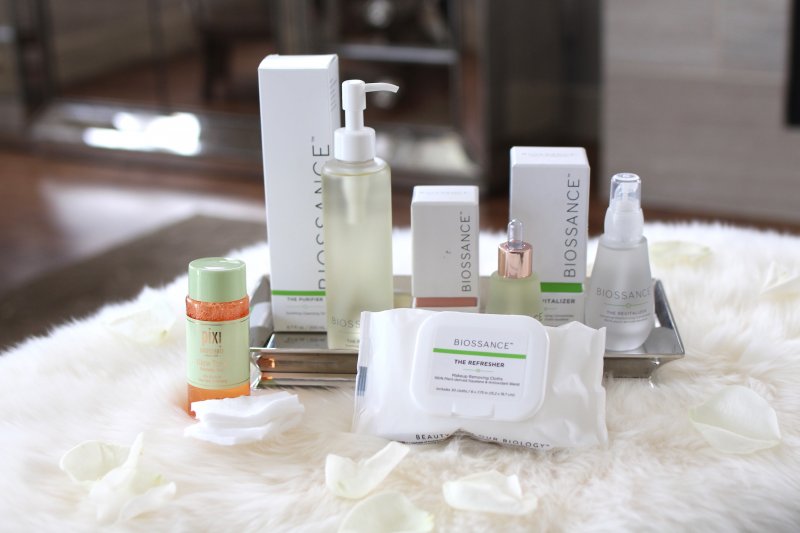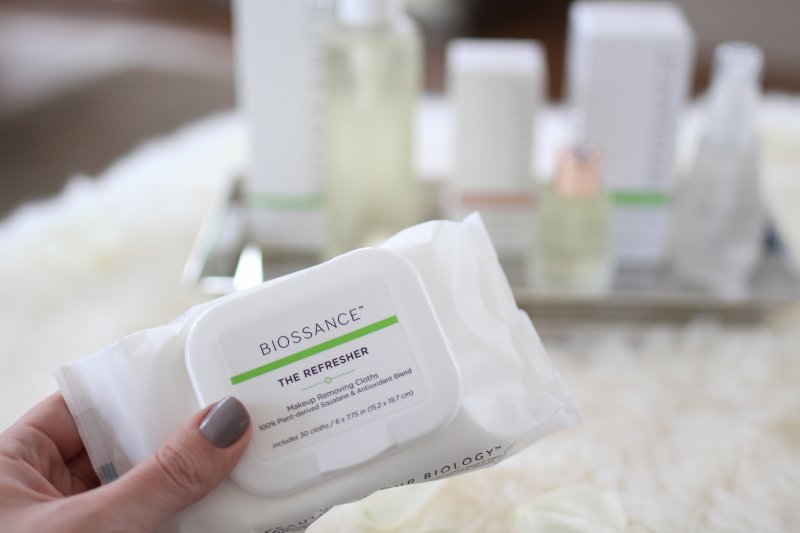 Makeup Wipes.  Cleanser.  Toner.  Cotton Pads.  Eye Cream.  Face Oil.  Moisturizer.
Biossance The Refresher Makeup Wipes
This unscented makeup removing wipes are perfect for taking off makeup at the end of the day before cleansing. I also use them before workout sessions to remove makeup and after workout sessions to remove sweat and oil.
$15.00 – Available Here
Biossance The Purifier Cleansing Oil
This cleansing oil has a beautiful all-natural botanical fragrance. The Purifier gently cleanses skin without leaving a greasy residue like most cleansing oils I've tried. I love how it cleanses and moisturizes at the same time. It is a pro at makeup removal.
$30.00 – Available Here
Pixi Glow Tonic Exfoliating Toner
This inexpensive glycolic acid toner is a necessary post-cleansing ritual for me. It minimizes my pores while removing that dead, dull top layer of skin… And all without scrubbing or scratching.
$15.00 – Available Here
Chanel Le Coton Luxe Cotton Pads
The softest, gentlest cotton pads you will ever find. I didn't realize how much my old cotton pads were scratching and scraping my skin until I applied toner with these the first time and it didn't sting. My skincare routine is forever changed. Cut them in half like I do to make them last twice as long.
$20.00 – Available Here
Shiseido Anti-Dark Circles Eye Cream
This eye cream works wonders for dark circles and sleepless nights. It's the only eye cream that has ever made a visible difference in my dark circles and fine lines.
$55.00 – Available Here
Biossance The Nourisher Precious Rose Face Oil
This luxe face oil nourishes skin gently, plumping fine lines and rejuvenating tired skin. I apply this serum all over my face and neck every morning to hydrate all day long.
$72.00 – Available Here
Biossance The Revitalizer Moisturizing Concentrate
This is the wonder serum I've included in so many of my favorites videos. My friend said it made their skin look like, "Maybe she's born with it!" and it's so very true. This moisturizing serum can be applied anywhere and everywhere you want to see refreshed, nourished results. I layer mine on my face, lips, neck, cuticles, and hands at night and in the morning I wake up looking rejuvenated.
$58.00 – Available Here