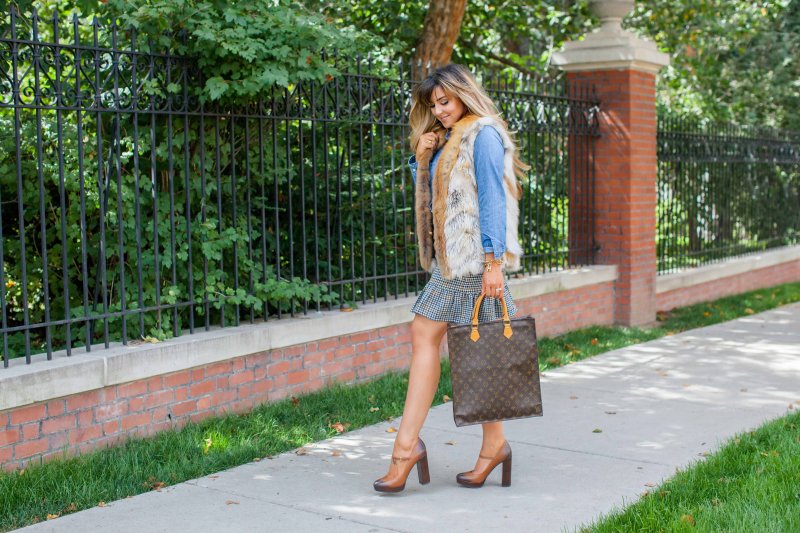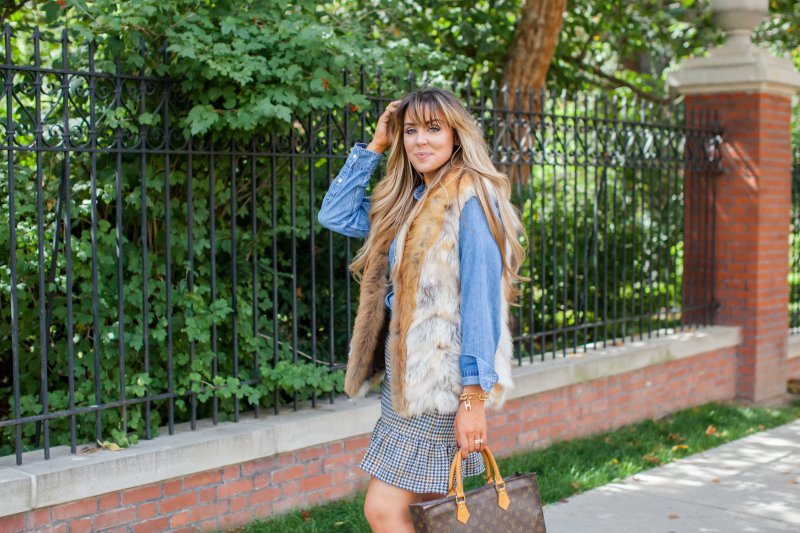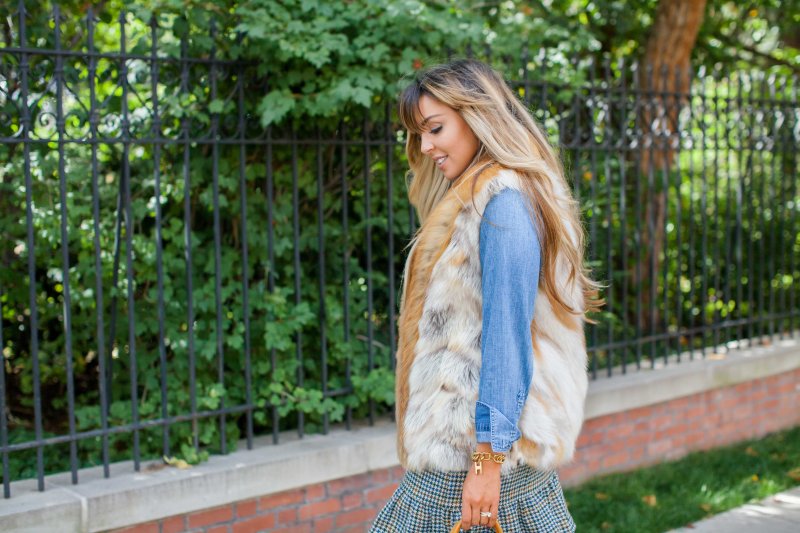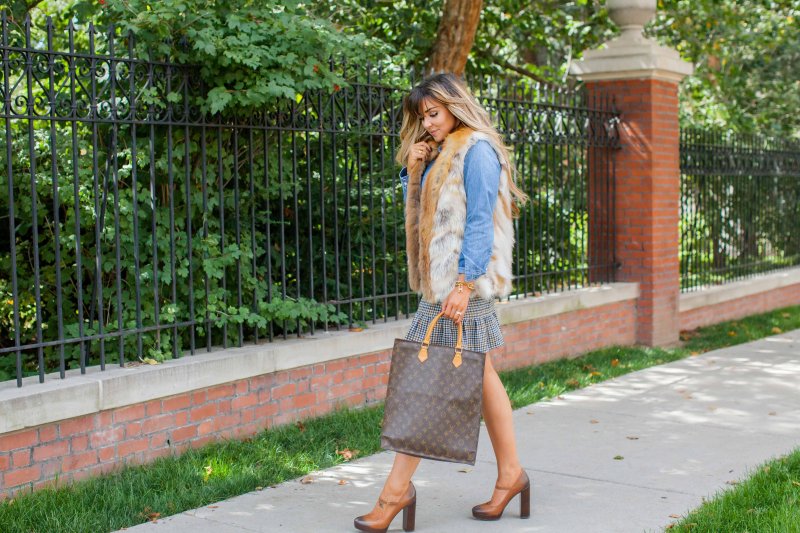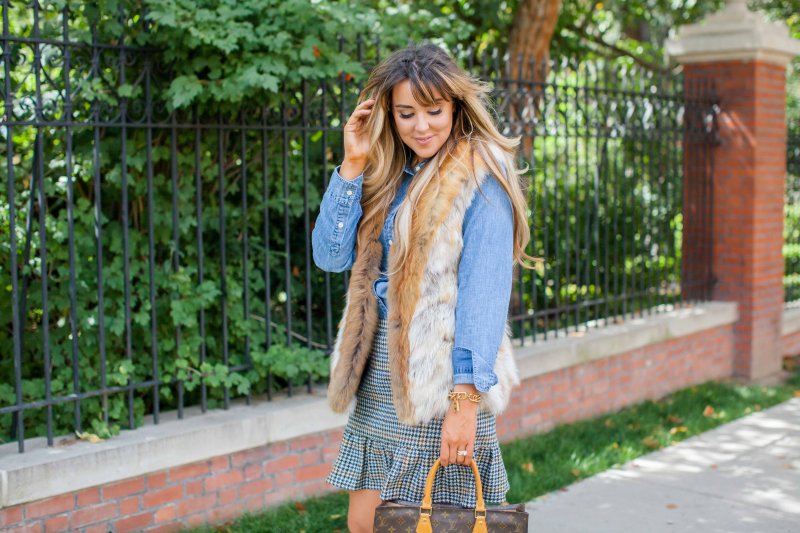 Denim Shirt.  Houndstooth Skirt.  Link Bracelet.  Louis Vuitton Sac Plat.  Shoes – Last Year's Coach "Goldie" Heels.
Hair Extensions, Lashes, Tan, Nails c/o Glamour Bar Denver (Mention My Blog for $50 Off Lashes)
This month has been a bit of a whirlwind, with some personal things requiring my full attention and my work taking a bit of a backseat. Isn't it funny how a boring old routine sounds divine when life gets a bit chaotic?! I want to go back in time and remind college me to cherish the class schedules, weekly study group, and daily gym buddies.
Luckily, my best friend from childhood is here in Denver visiting me this weekend and I'm looking forward to a bit of pampering, dinner dates, and lots of shopping. There's nothing like chatting with an old friend and a little retail therapy to brighten your spirits!
Fit Details:  I was in between measurements on this top, so I went one size up and it fits perfectly. This skirt is a dream – so comfy and flattering. Just order according to your measurements and it will fit true to size! I ordered