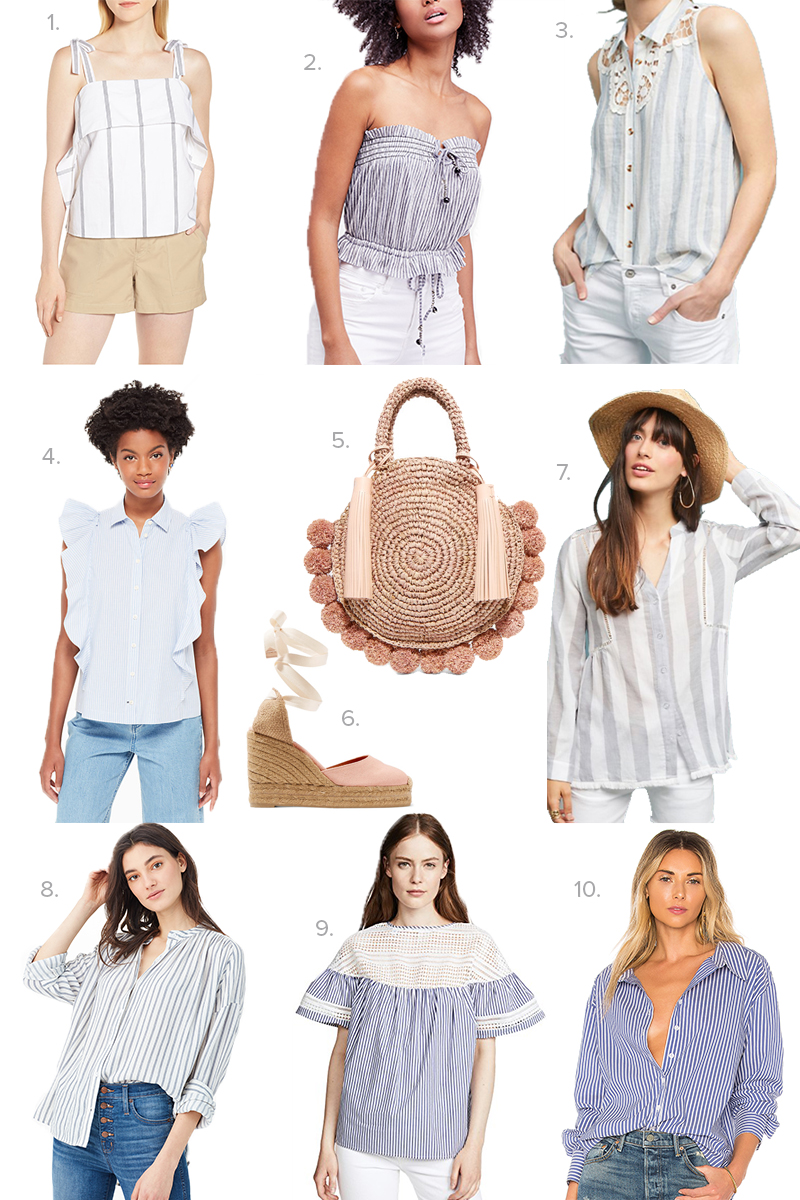 One – Striped Flutter Linen Tank.  Two – Blue Striped Strapless.  Three – Vintage Lace Linen Tank.  Four – Blue Striped Ruffle Tank.  Five – Pink Straw Bag with Poms.  Six – Pink Espadrille Wedges.  Seven – Blue Striped Cotton Shirt.  Eight – Painters Blouse.  Nine – Short Sleeved Striped Blouse.  Ten – Blue Striped Convertible Shirt.
The temps are getting warmer here in Denver and nothing looks as fresh and cool as a blue and white striped top. I think I've purchased about five of these so far this spring and summer (currently trying to distract myself from adding more to my closet) and I wear them all the time. They look so effortless and chic with a pair of boyfriend jeans and flat slides or espadrille wedges. I carry my market tote from Bainbridge Island and I feel as if I'm about to go browsing through a little French marketplace. Easy, casual, slightly coastal.
Are you a bit more boho? Pair strapless #2 above with a flowy white peasant skirt and strappy sandals. Vintage obsessed? Pair #3 or #8 with boyfriend or ankle jeans. Preppy? Pair #4 with crisp white jeans or an eyelet midi skirt. Any of the above would look lovely with the leather-trimmed straw and pom bag I've been drooling over for months.