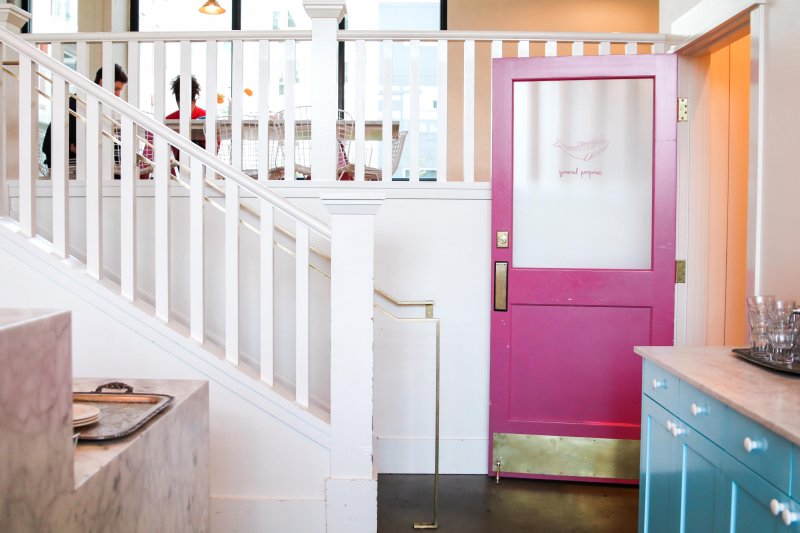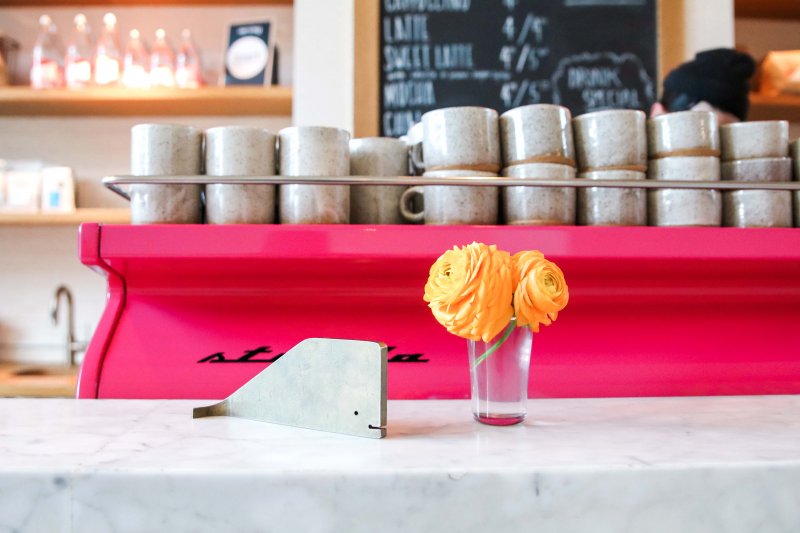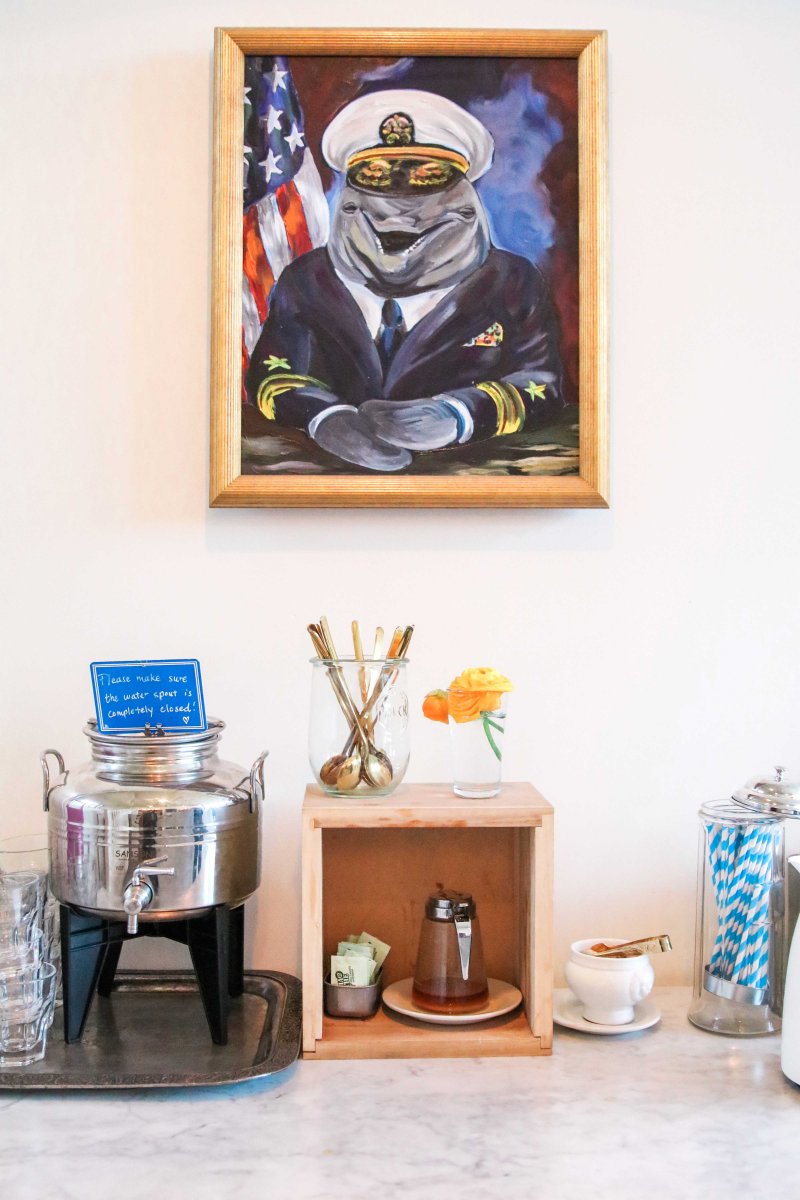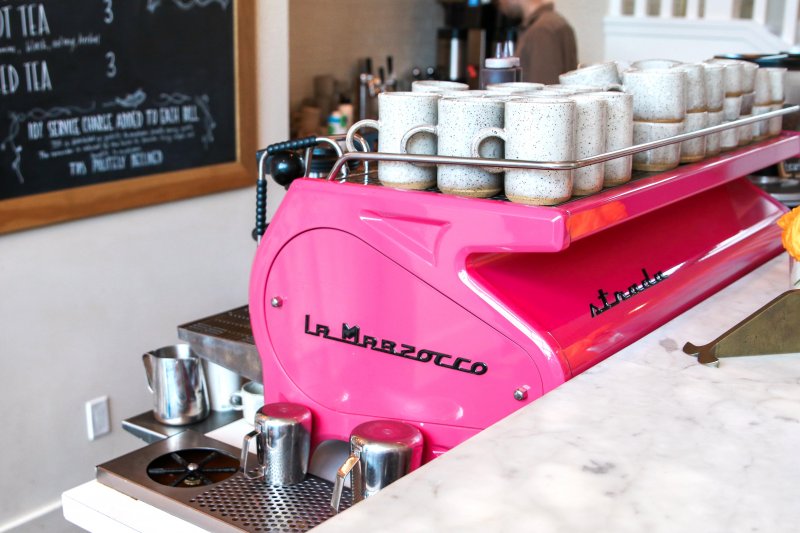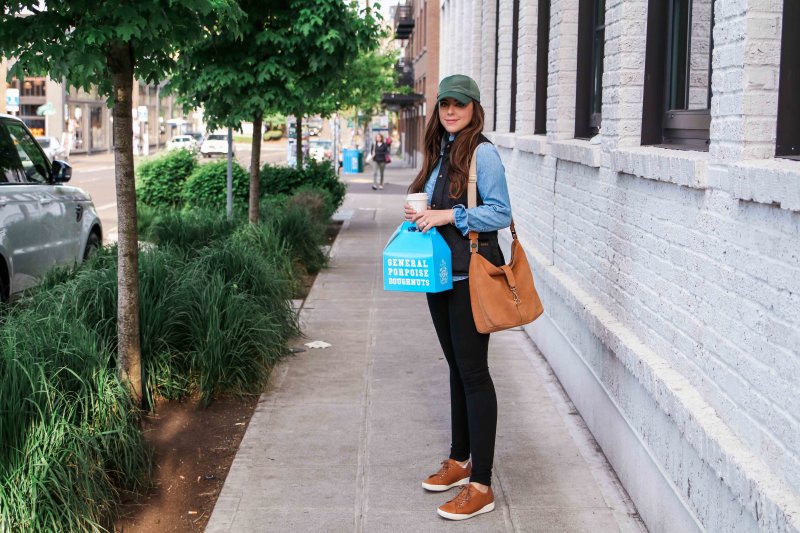 Similar Hat.  Quilted Vest.  Denim Shirt.  Black Skinny Jeans.  Tan Suede Bag.  Diamond Ring.  Leather Sneakers.
My husband was recently in Seattle again and he got to have these incredible doughnuts. It made me remember I had yet to share this cute little spot with you! We discovered General Porpoise Doughnuts while walking to dinner at Bar Melusine one evening. The most delectable, warm, sugary scent was wafting out of the doors and into the street. We made a mental note to come back one morning.
I'm typically not a huge fan of doughnuts (especially filled ones) for breakfast, but the General Porpoise Doughnuts were an exception! They were delicious and their filling never made them soggy. We enjoyed them on our drive to the West coast of Washington. Just a tip… The coffee from General Porpoise is delightful, but is only sold in small (tall) cups. So if you are a caffeine fiend, you may want to stay for a second cup or schedule another coffee stop on your itinerary. Nonetheless, General Porpoise is a thoroughly Instagram-able spot well worth a stop on your Seattle trip.
Other Washington Posts: