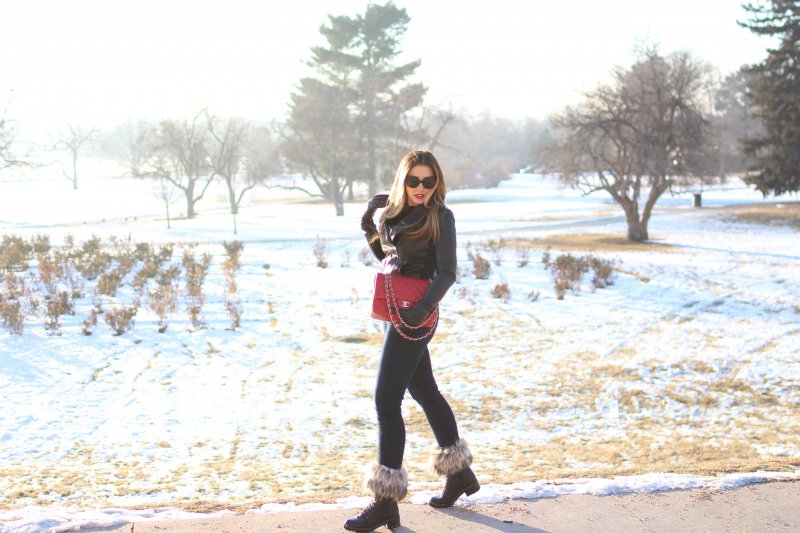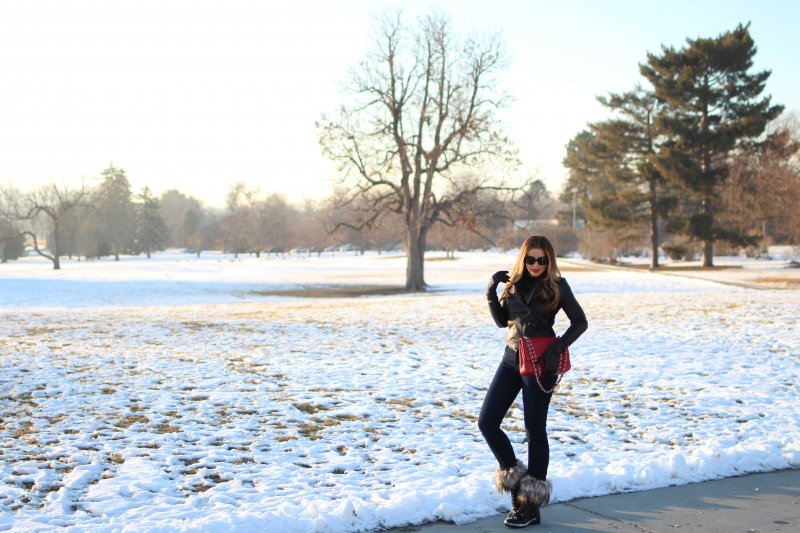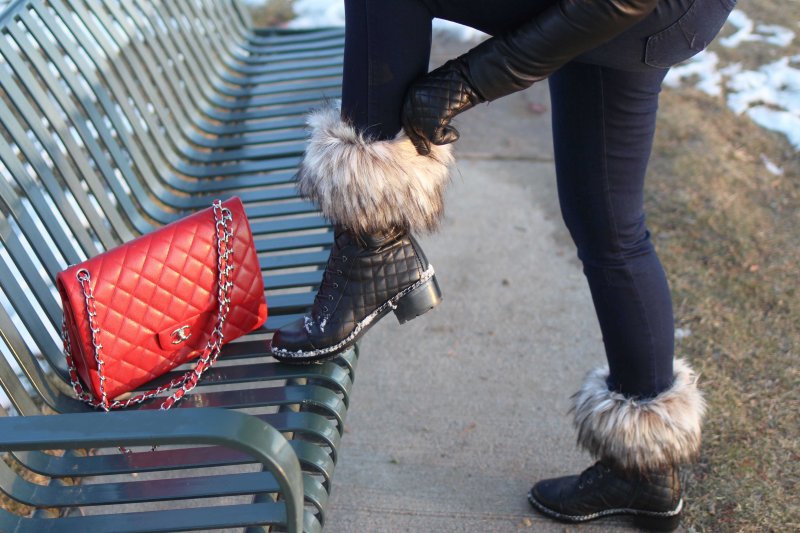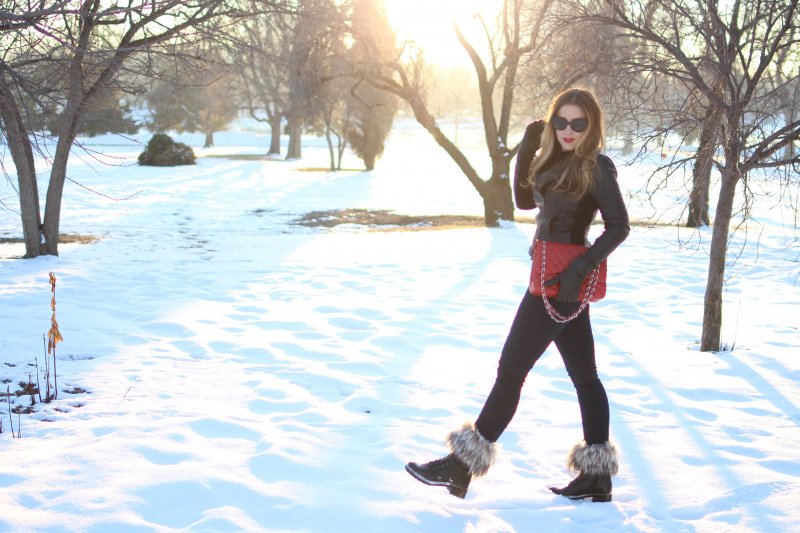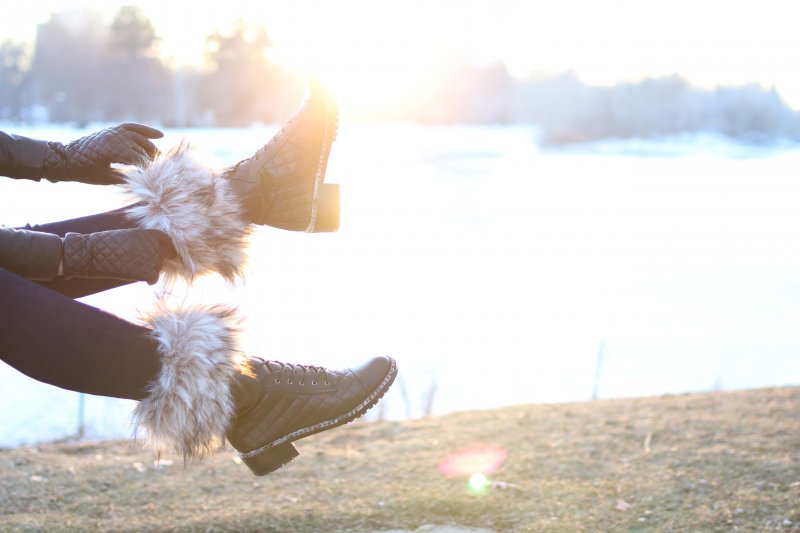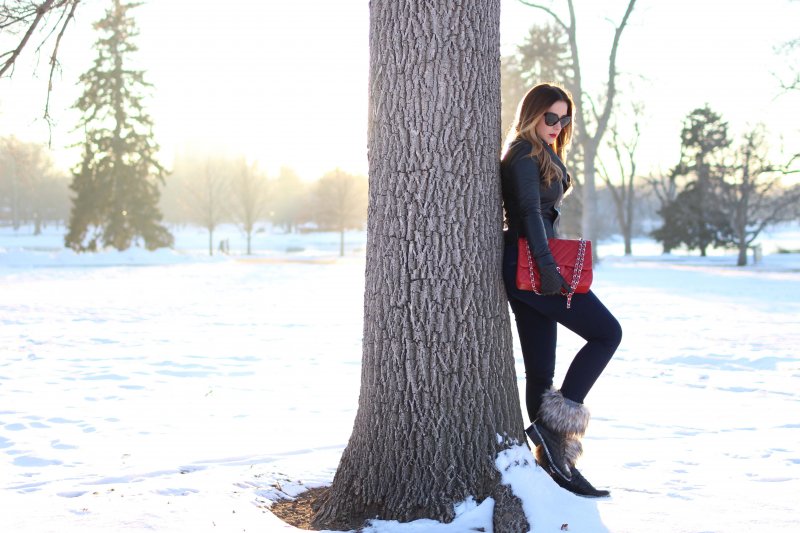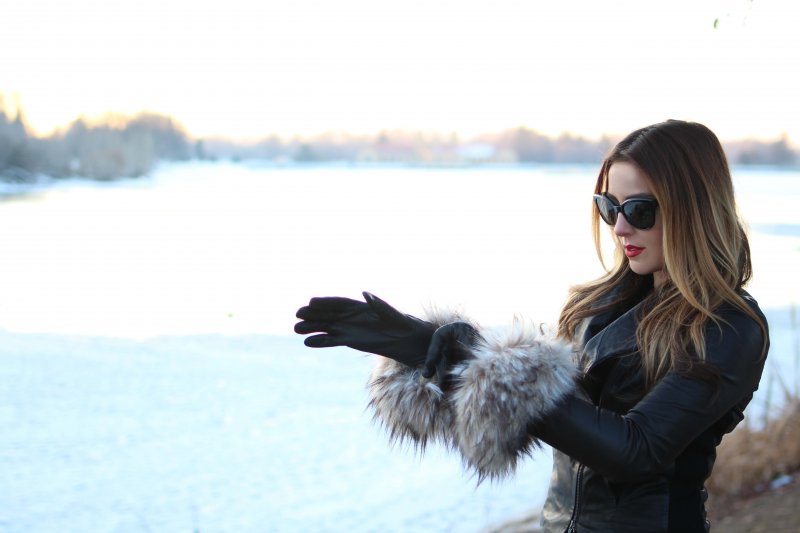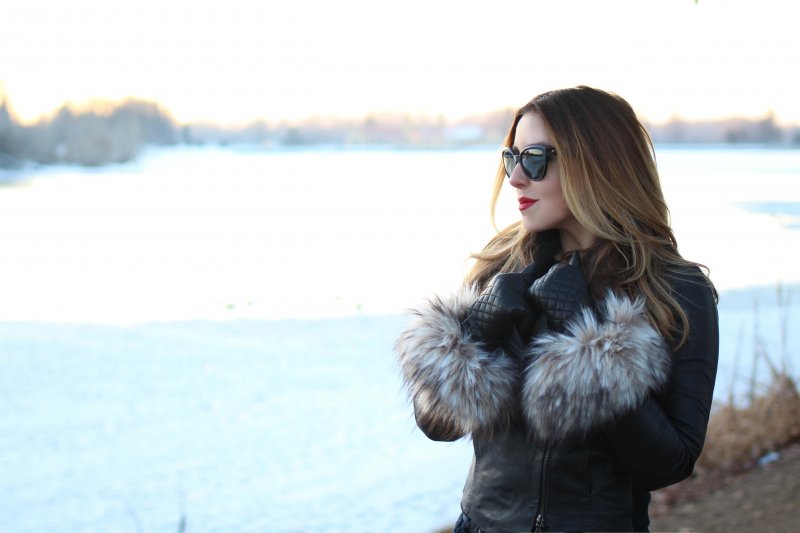 Sunglasses.  Jacket.  Jeans.  Boots.  Boot Cuffs.
I appreciate any accessory that allows me a bit more versatility with my closet… Especially one that involves luxe faux fur! These boot cuffs from Royal Scout and Co. slide on like the top part of a sock under boots, then peek out and fold over to reveal high quality faux fur. You can add them to any of your boots, from ankle booties to tall over-the-knee boots.
I'm wearing the Grey Wolf color in the photos above. I found they added the perfect amount of beautiful texture to my outfit. And if you want to switch it up, try wearing the boot cuffs on your wrists! I think they look especially chic with classic peacoats and edgy leather jackets.
Royal Scout and Co. products are made in the U.S. and I think they've discovered the key to gorgeous, quality faux fur… I currently have my eye on their Maxi-Wrap and Throw. While we're freezing we might as well look stylish, right?!
SALE ALERT!! For a limited time, Royal Scout and Co. is offering a 20% off sale sitewide using code ROYALWOLF.
Have you ever tried boot cuffs on your boots?