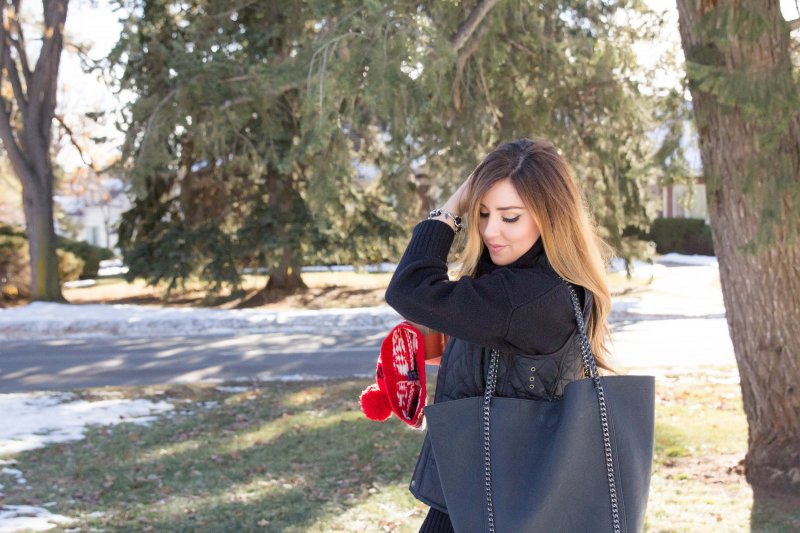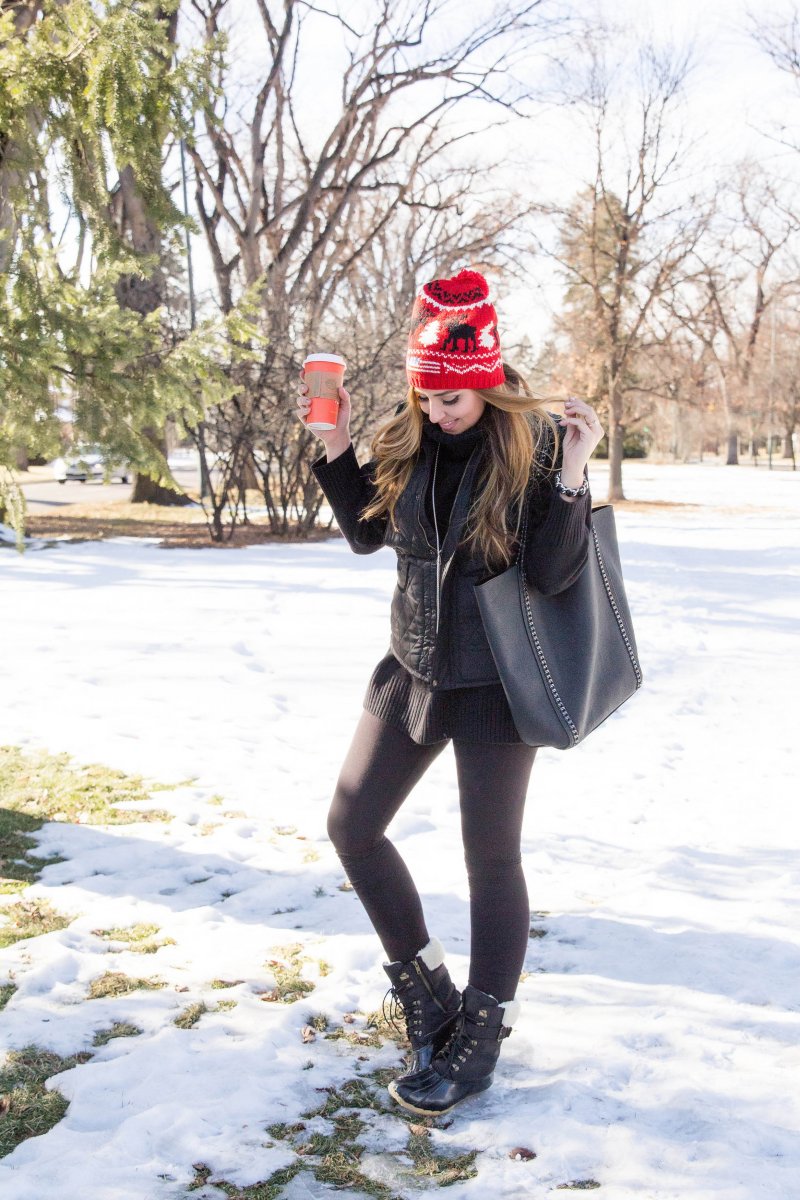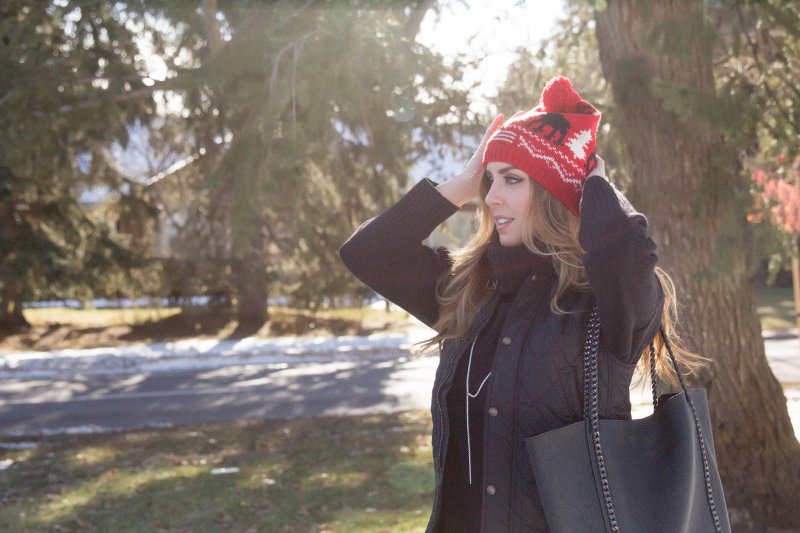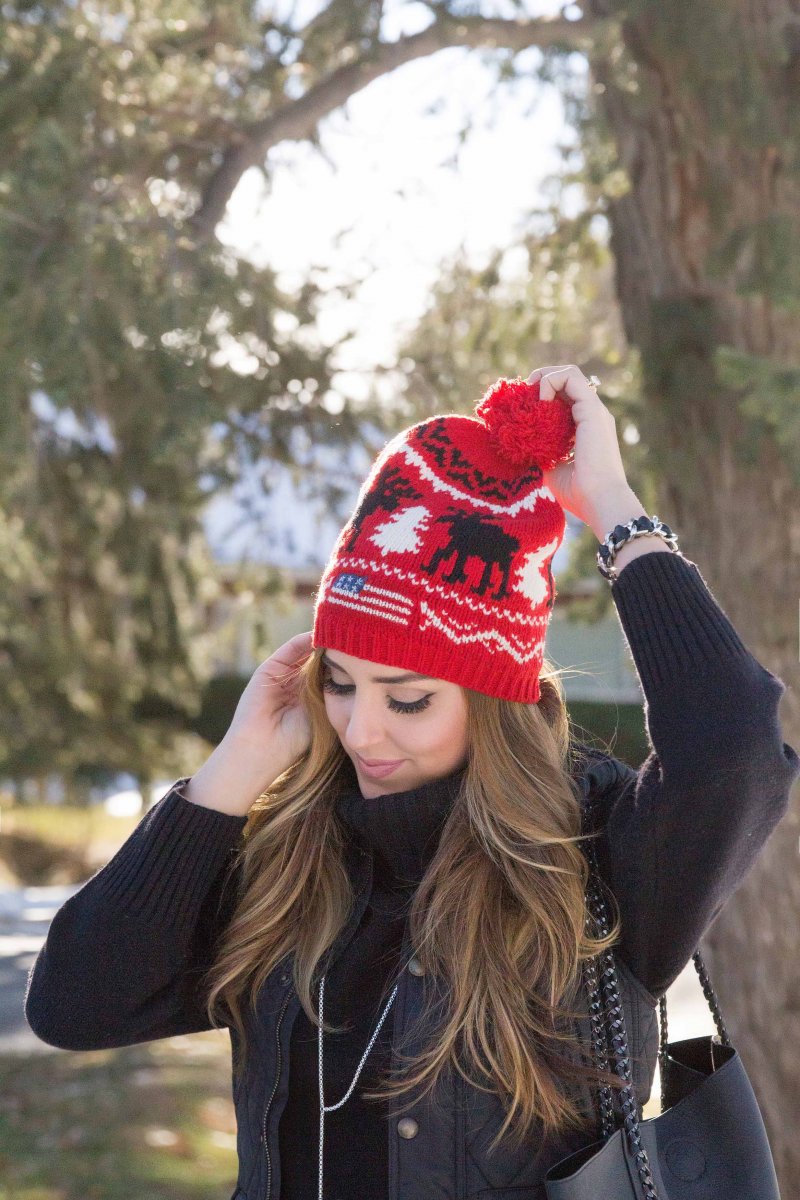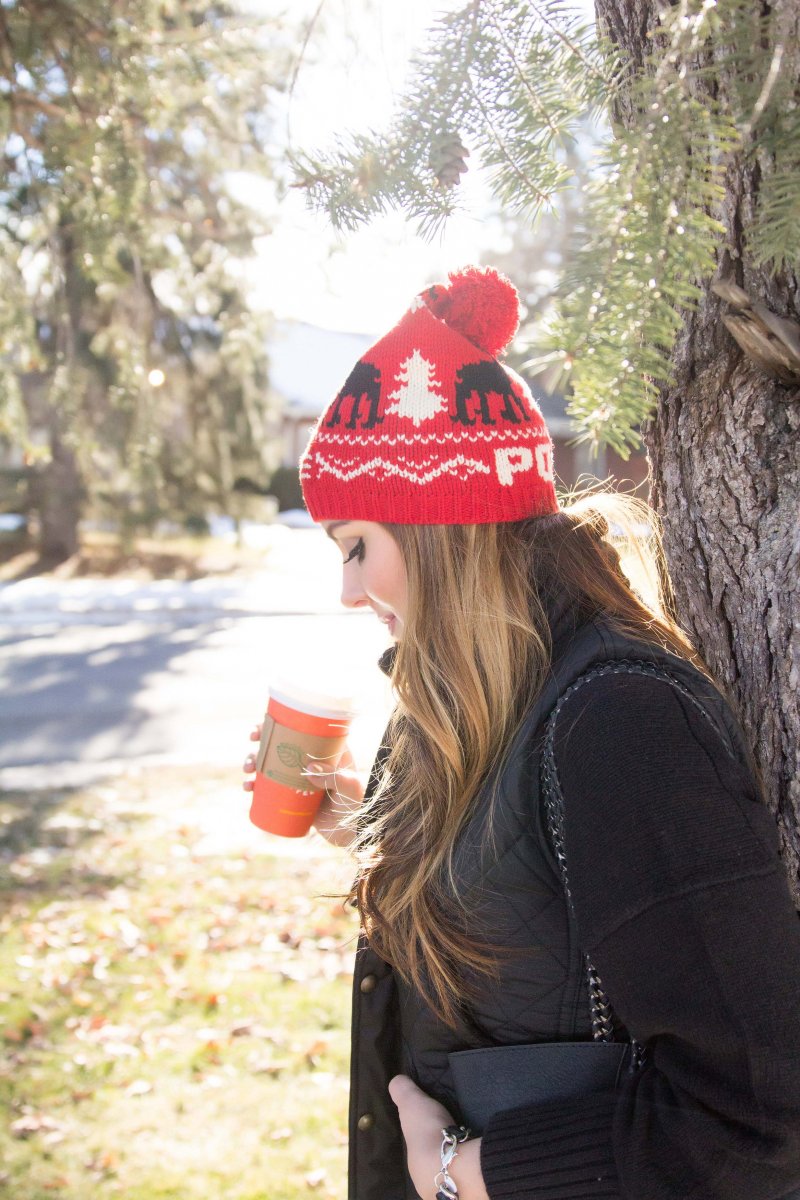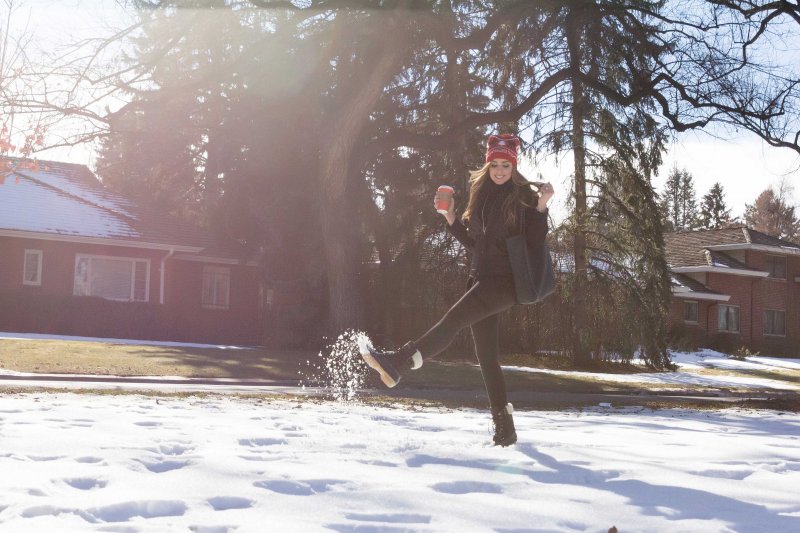 Stocking Hat.  Sweater.  Similar Vest.  Leggings.  Similar Boots.  Tote.  Necklace.  Bracelet.
The Denver temps have dipped down into the 20's and yours truly can be found bundled up from head to toe. (And dreaming of a tropical vacation!) Luckily, now is a great time to get beautiful winter pieces at incredibly low prices. For example… This cozy hat was $98 before the holidays and is now $29. This oversized sweater was nearly $200 and is marked down to $99. It looks just as good with leggings and duck boots as it does with a skinny jean tucked into sleek leather boots. What do you think of this black-on-black casual look?
If you're in Denver, mark your calendars for Friday, January 22nd. From 5-7pm I'll be at Fluff Bar downtown for their Sips and Styles event. There will be complimentary champagne and great discounts on pre-booked blowouts, makeup, and hair tools. Fluff is offering a $19 braid bar and $19 lash-and-liner applications too, so you can go straight from the event to your night out. Fluff is located at 1516 Wazee Street. Hope to see you there!!