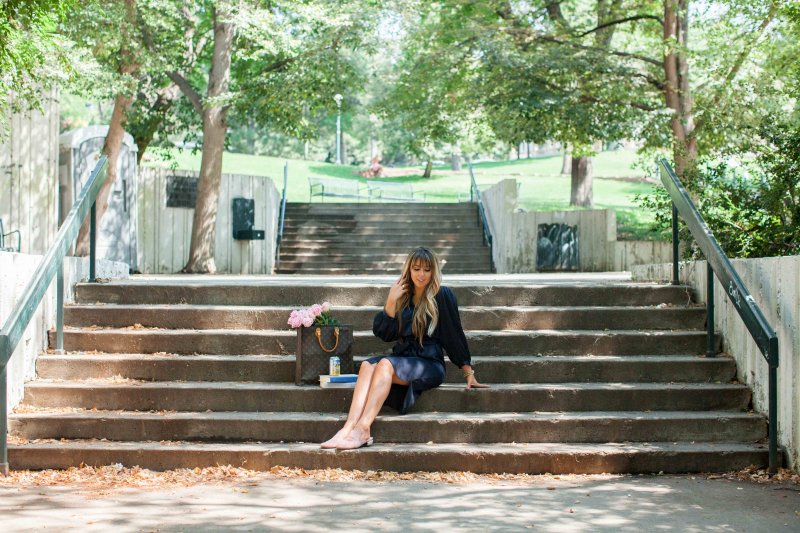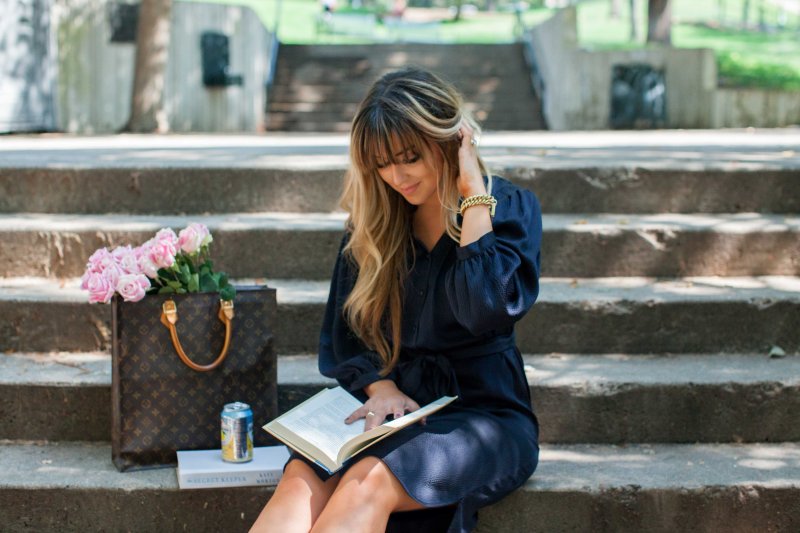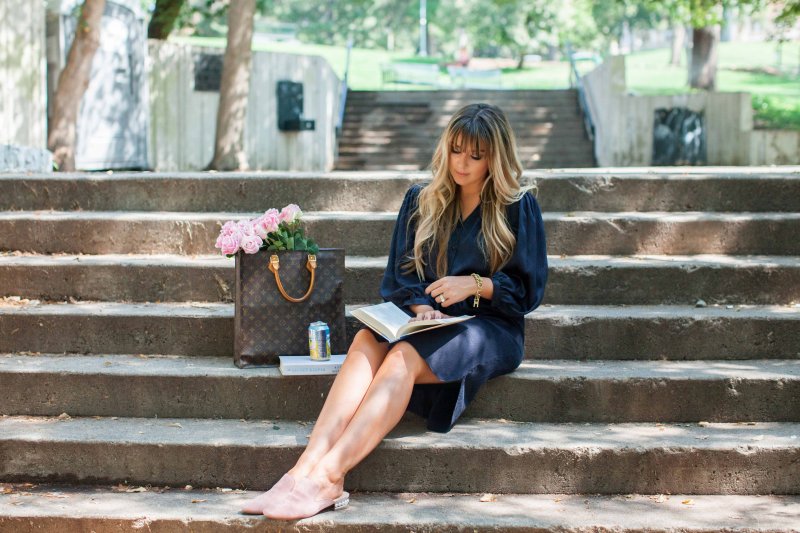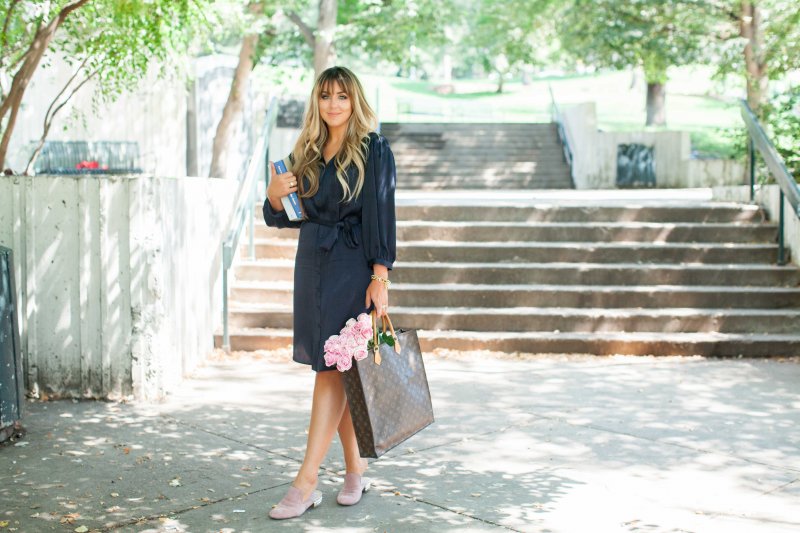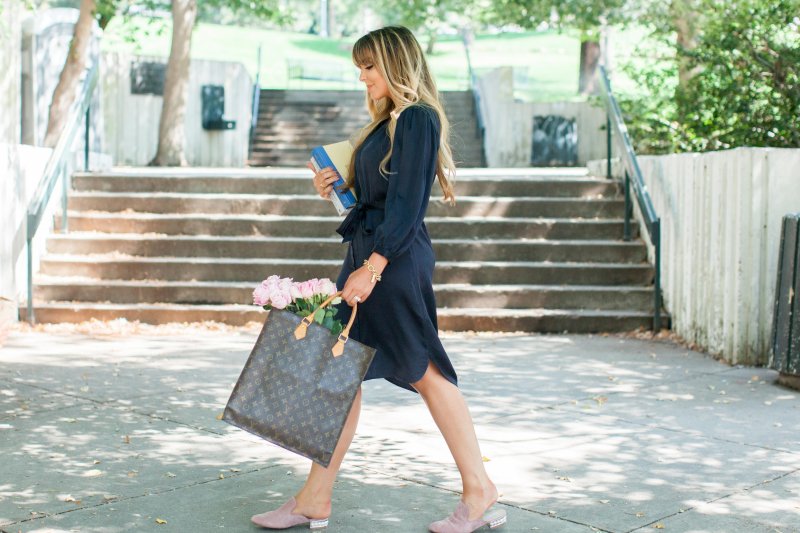 Shirt Dress.  Louis Vuitton Sac Plat.  'H' Charm Bracelet.  Pink Slides.
Extensions, Lashes, Tan, Nails c/o Glamour Bar Denver (Mention My Blog for $50 Off Lash Application)
The weather is so pleasant here in Denver and the bookworm in me has taken full advantage, stepping out with a good book to soak in these beautiful fall days. My favorite reading spot in Denver is on the west side of Governor's Park on 7th Avenue and Logan. There's a shade-covered stair and plenty of benches as well. There's a Trader Joe's across the street, so I usually pick up a cold drink to sip and some fresh blooms to bring home.
I'm wearing this beautiful navy silk shirt dress from Rebecca Taylor. This dress style is universally flattering, comfortable, and can easily be dressed up or dressed down. Pair it with a jacket, tights, and booties as the temperatures drop! But for now… I'm wearing it with these incredible blush suede slides with pearls in the heel!
I always get lots of questions about this Louis Vuitton Sac Plat bag. It's become one of my most-carried bag styles because it's perfect for everyday and it holds so much. I bought mine vintage because I love the way this particular style looks when the leather has darkened and it looks used and loved. There's just a certain personality vintage bags have that you can't get when you buy new. I know it can be scary to purchase a vintage bag not knowing if it's the real deal, but I like this site because all their pieces are completely authenticated. It's also a great resource when you're trying to find a bag style that has been discontinued.