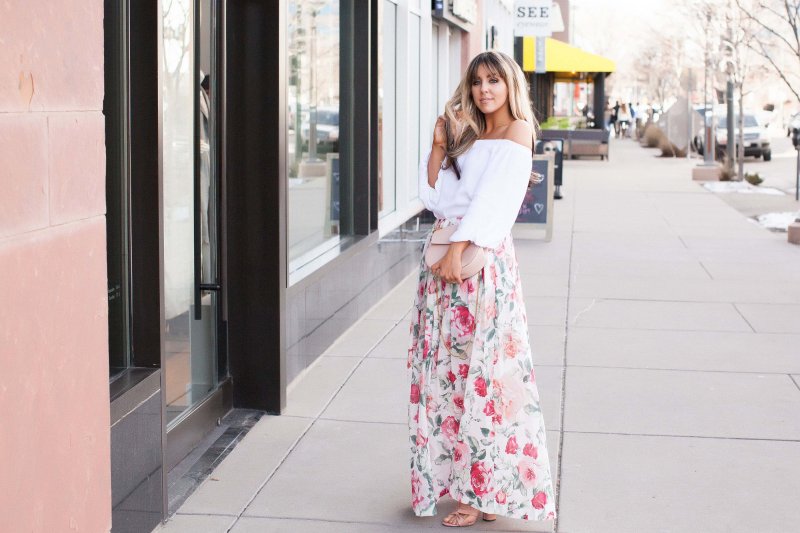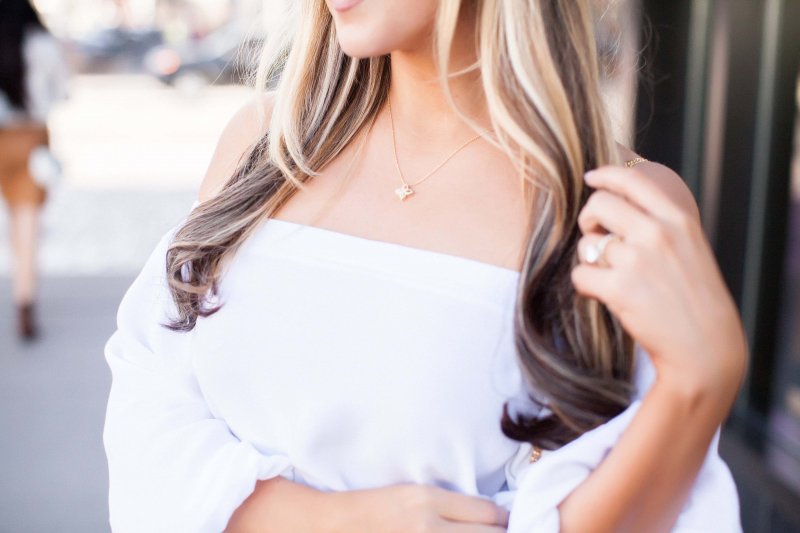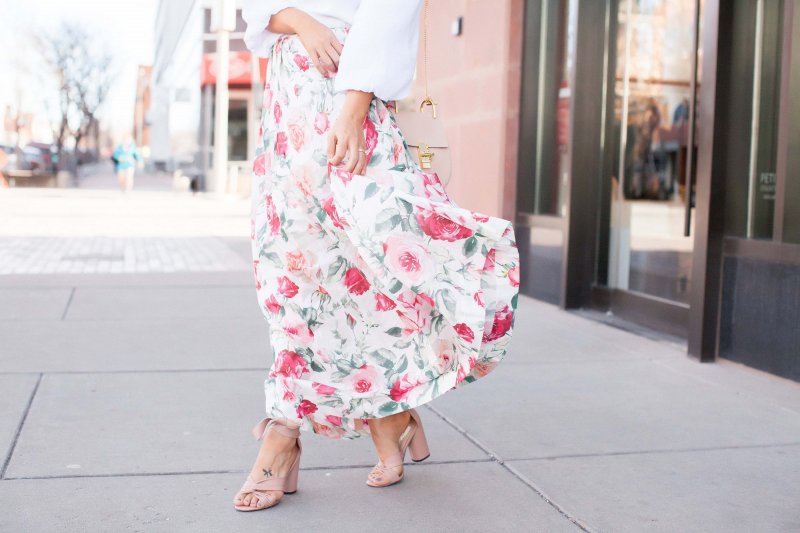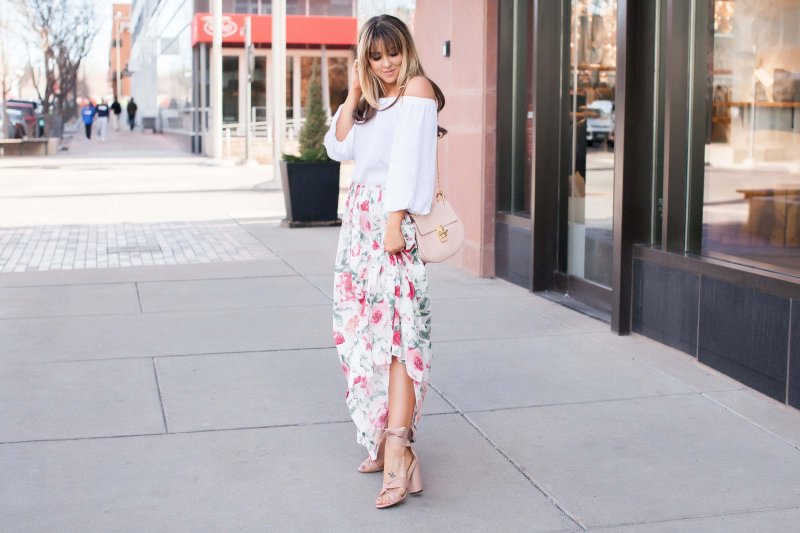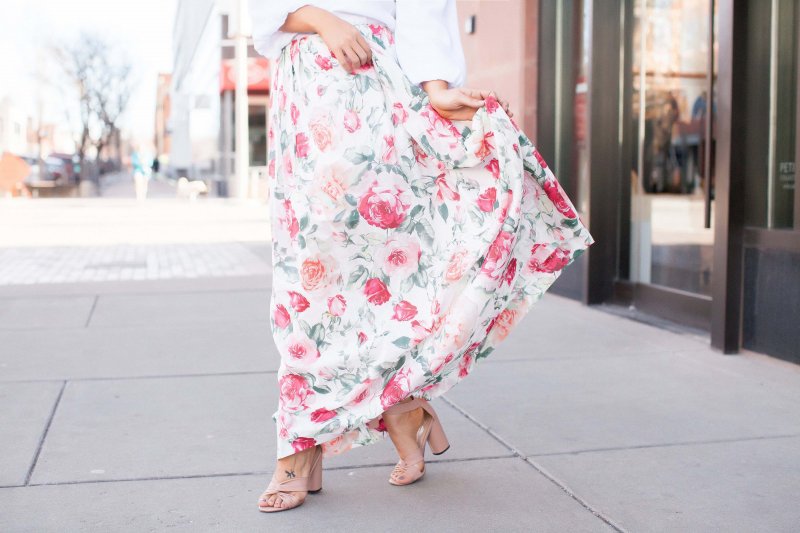 Necklace.  Top.  Similar Top at W by Worth.  Skirt.  Bag.  Shoes.
Blowout, Lashes, Tan, Nails c/o Glamour Bar Denver (Mention My Blog for $50 Off Lash Application)
We're finally feeling a bit of spring in the air here in Denver. There have been a few days when I've been able to open our windows, and I've been enjoying adding fresh flower bouquets to our countertops and tables. I've been on the lookout for a new spring fragrance and I think I've finally found a favorite.

And while we're chatting about new spring things, can we talk about this beautiful floral skirt from W by Worth?! It's one of the pieces I chose when I went for my spring styling session with W by Worth here in Denver. I love the effortless, flowy fabric and the way it feels just a little boho when I paired it with this off-shoulder top. I also like the idea of pairing it with a fitted off-shoulder tee like my favorite from W by Worth to balance the volume of the skirt. With vacations, weddings, and Easter coming up I know this feminine skirt is one I'll be reaching for often. It can be paired with a sweater or jacket and heels or even a tank and flats for daytime.

Fit Details:  Top fits true to size. Go one size down from your usual in the skirt.