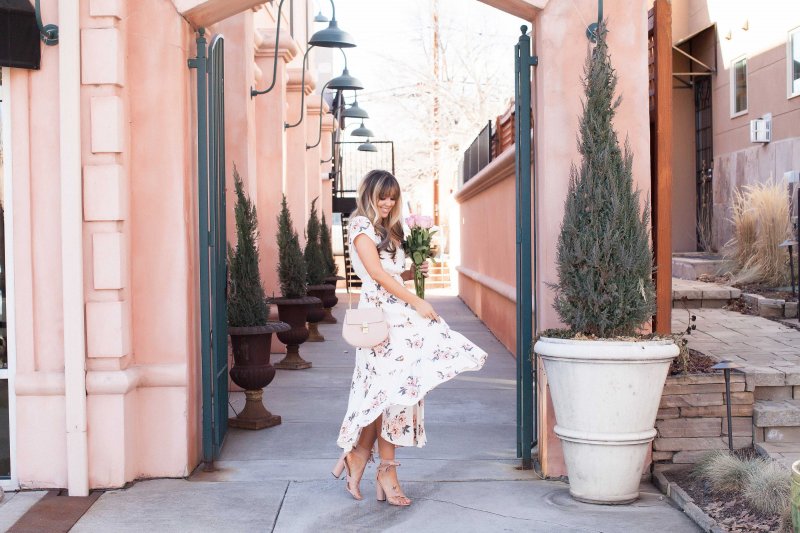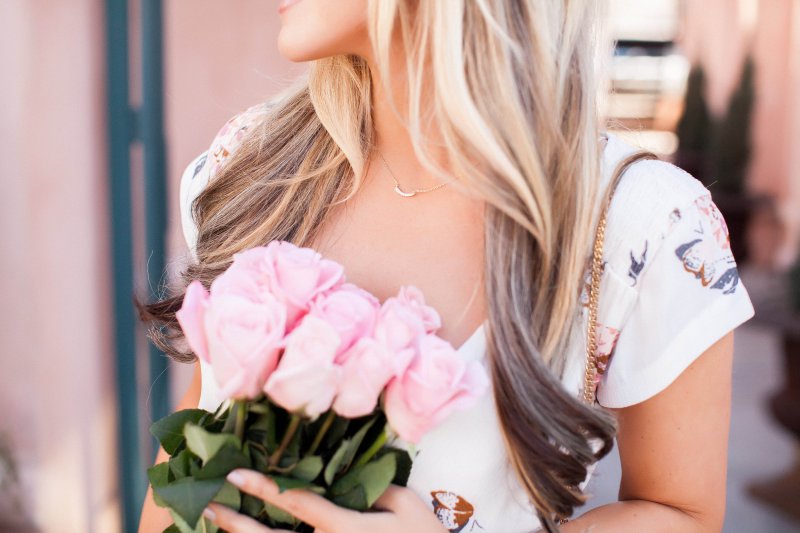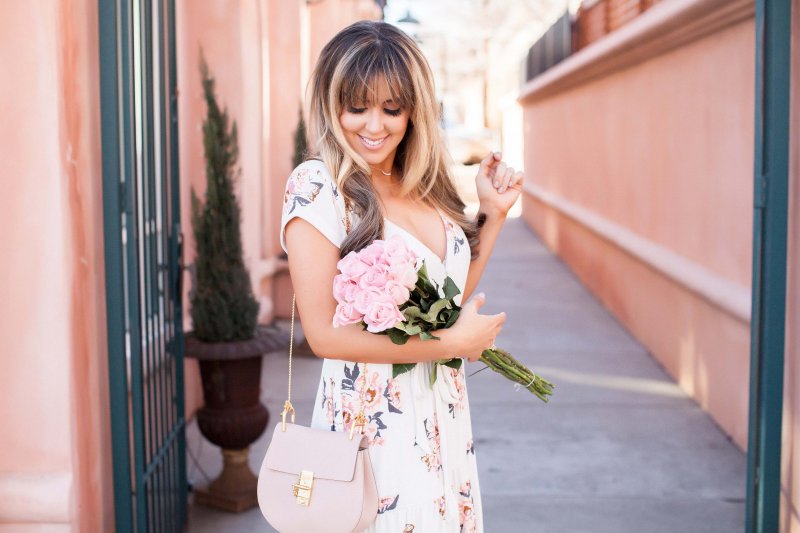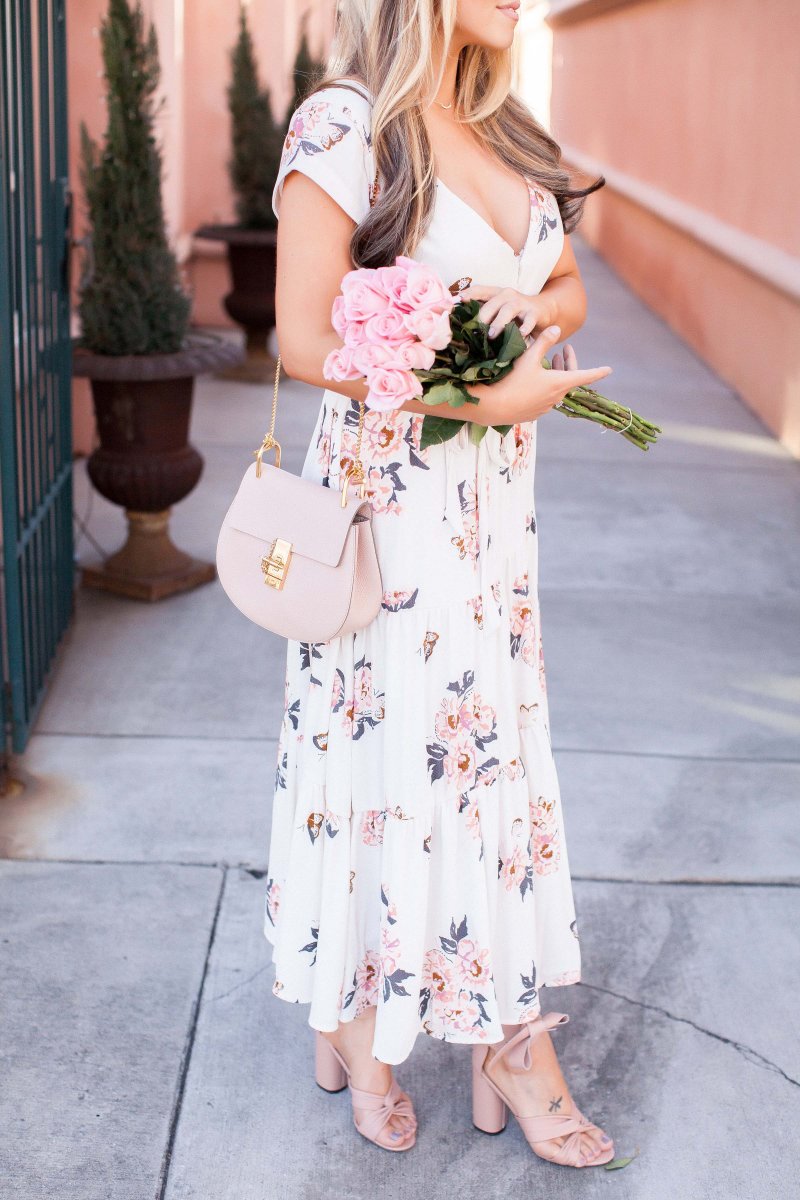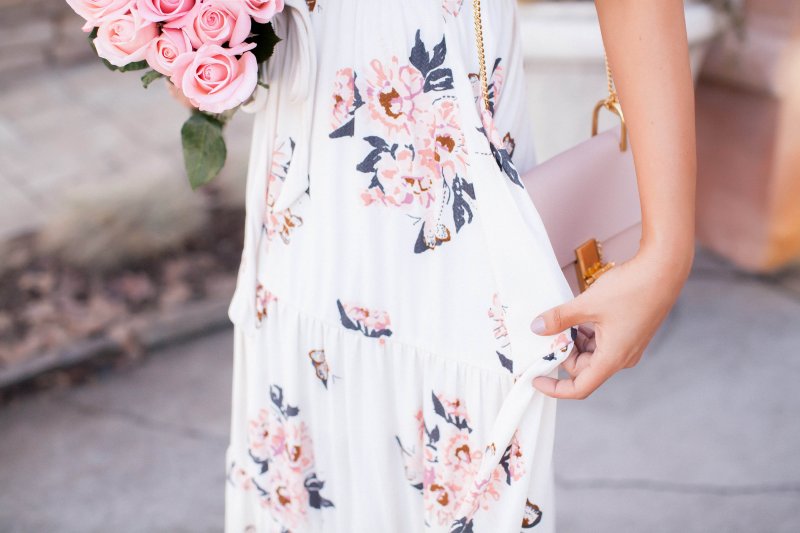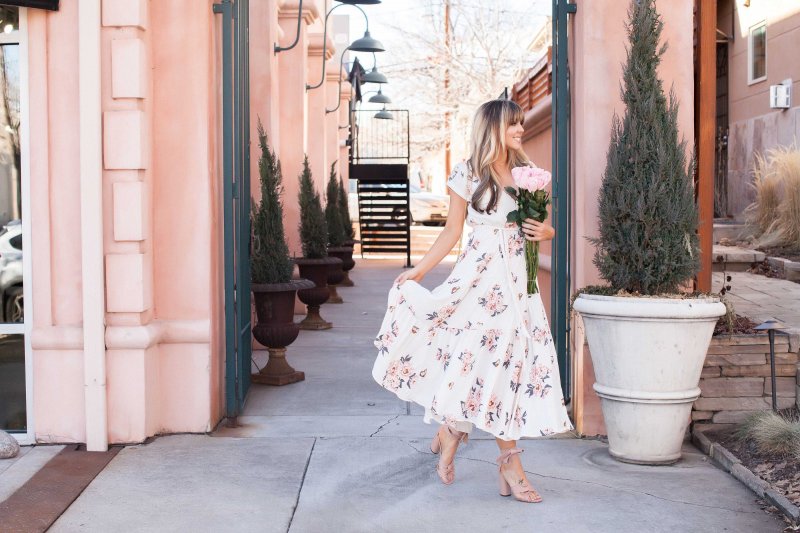 Necklace.  Dress – Blush/Ivory Option.  Dress – Turquoise Option.  Dress – Black Option.  Bag.  Shoes.
Dress – Blush/Ivory Option – More Sizes:  Size 2.  Size 2, 6, 8, 10.
Blowout, Lashes, Tan, Nails c/o Glamour Bar Denver (Mention My Blog for $50 Off Lashes)
Thank you so much for hanging in there with me last week while my posts (both here and on social media) were few and far between. I caught the flu after traveling to Florida for our anniversary and Valentine's Day and then last week I had food poisoning for the first time. I didn't expect it to make me so tired and exhausted; I was knocked out for the entire week.

I'm happy to finally be feeling back to normal this week and I can't wait to start the process of catching up on emails, comments, and work. I've been wanting to film a video for what seems like ages, so hopefully I'll be able to create one soon now that I'm better. If you have any specific video or tutorial requests, please leave them down below in the comments and I will put them on my list!

Fit Details:  The sizing info on the site states that this dress runs a bit small and I did not find that to be the case. I think the dress runs true to size. The site also calls this a 'maxi' dress and I felt that it was more ankle length, which I love. (I am 5'7″ for reference.) It is perfect for showing off cute shoes this spring. There are a few little hook-and-eye closures down the front of the bust; if you wanted to wear a cami or bralette underneath you could do so and leave a few hooks undone. This 'v' neckline creates a very slimming, flattering effect. Last but not least, I have to mention the beautiful fabric on this dress; it's high-quality and has a nice weight to it so it moves in a lovely way when you walk.