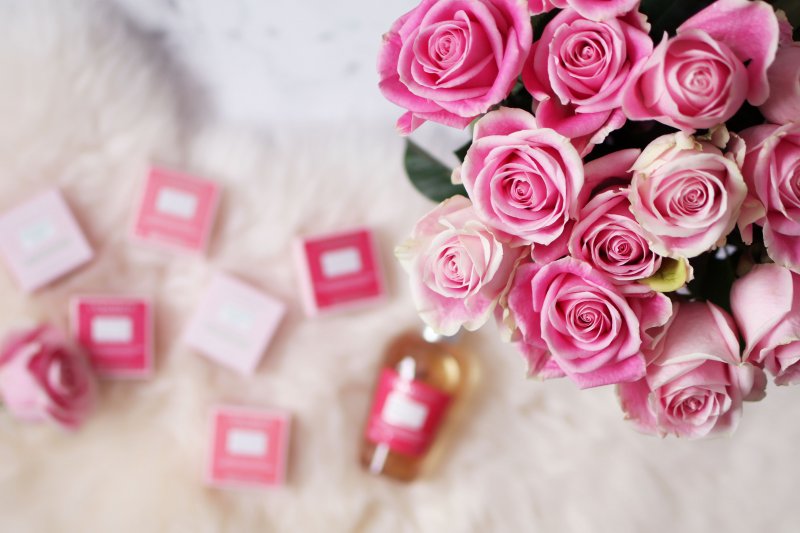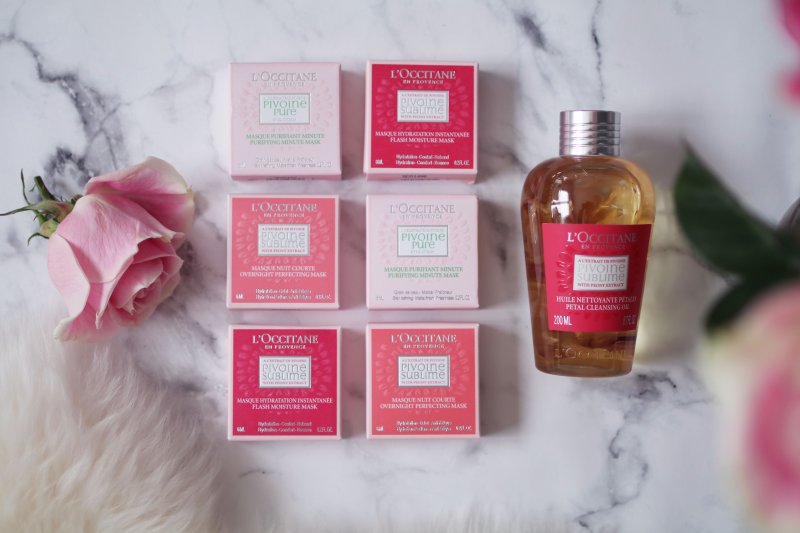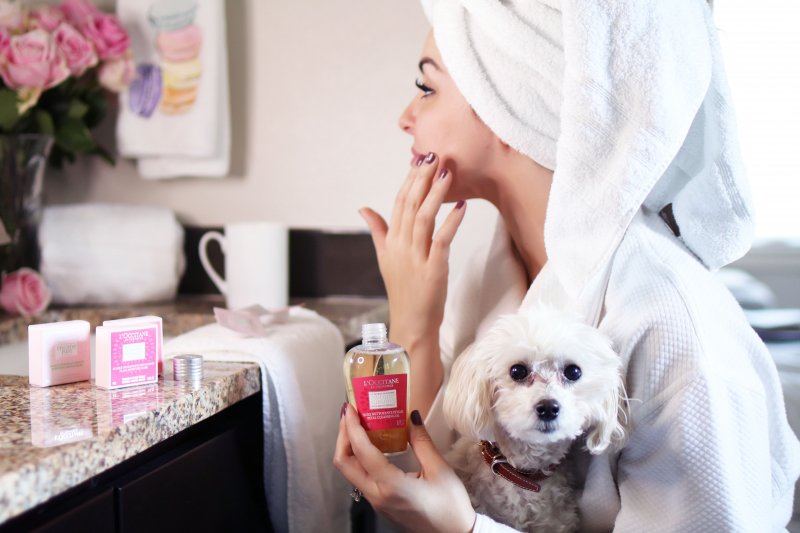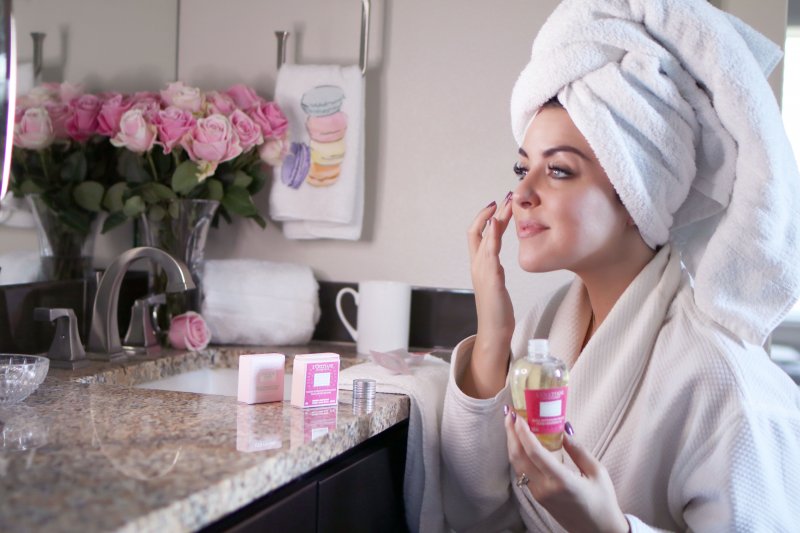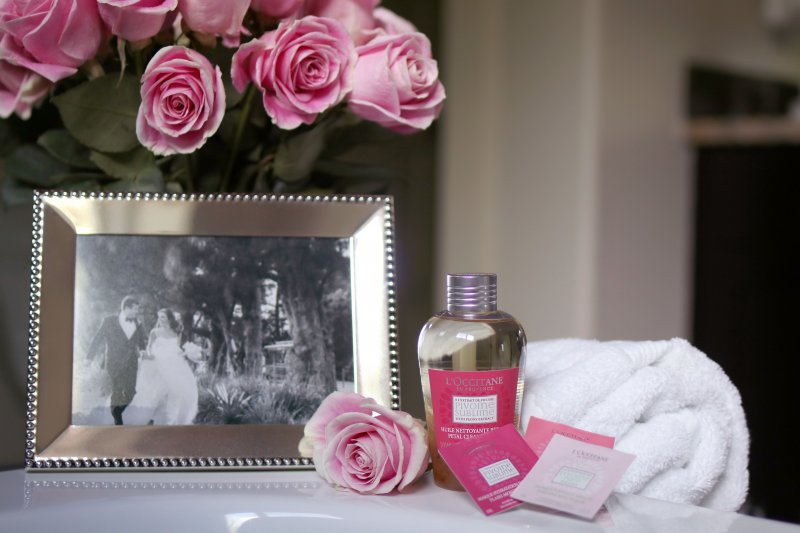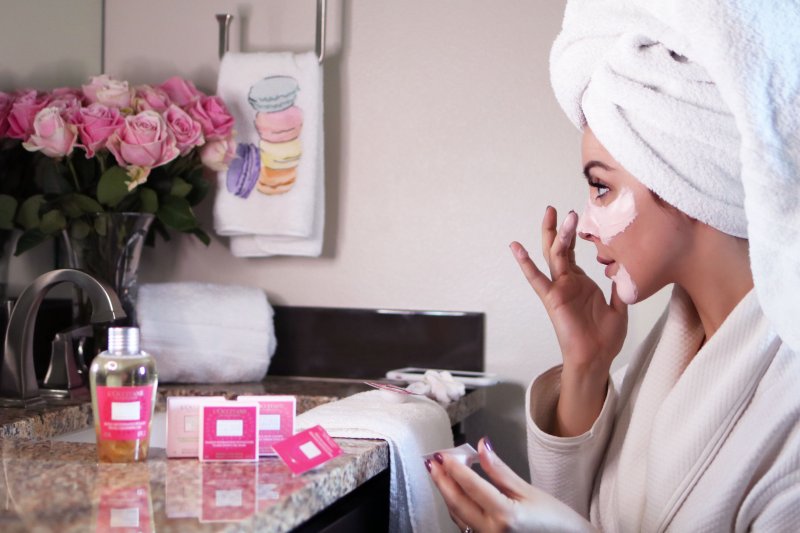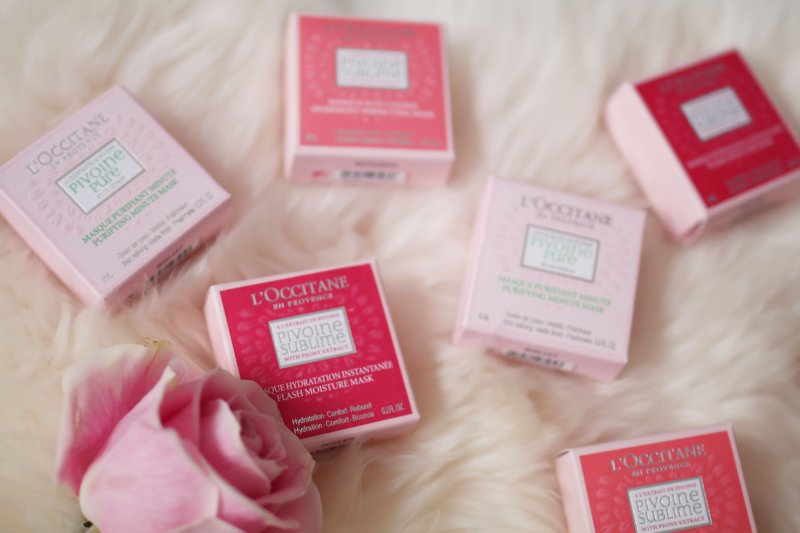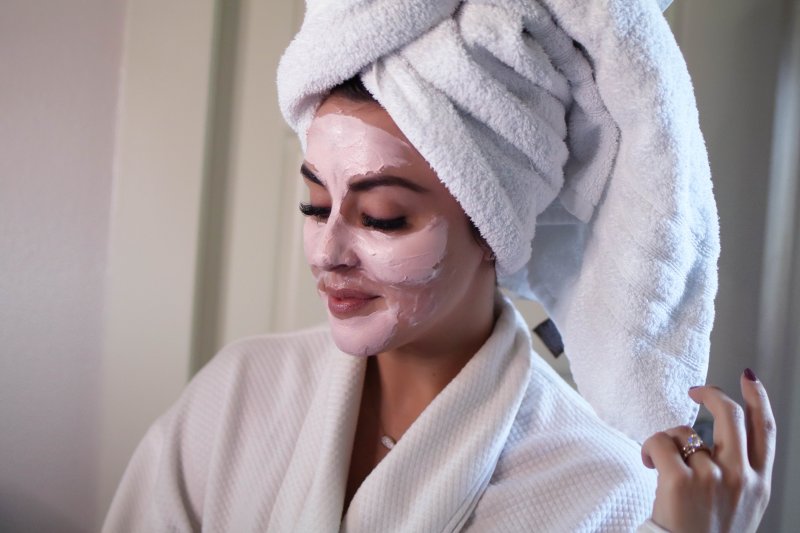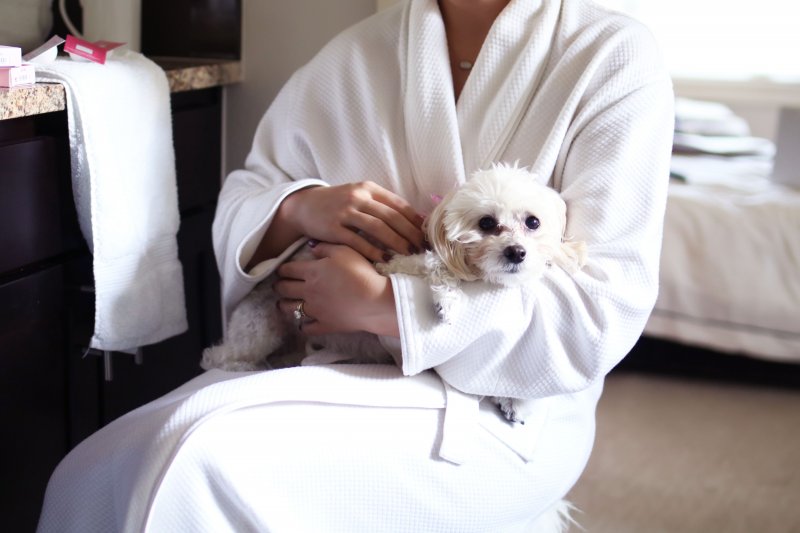 I've been a longtime fan of L'Occitane en Provence's lovely skincare and body products, so I was thrilled when L'Occitane reached out to me to share their beautiful new peony masks with you. I had never tried their peony collection and I'm so happy I finally did; if you love floral scents, you will fall in love with the collection just as I did.
This was also my first experience with multi-masking, a genius way to target your specific skincare needs with multiple masks at once in order to achieve a completely balanced canvas. L'Occitane's new peony masks come in little one-use pods, but I found that when multi-masking I only needed to use about half. I placed the unused portions in our fridge and used them the next day… Talk about a glow! Multi-mask, sleep in the overnight mask, then multi-mask again. Do this before an event or date night and you will honestly be glowing.
Take a peek at my quick video above to see me explain the multi-masking process. Then read about each of the products below. And let me know if you try the cleansing oil or the masks. I think you'll love them as much as I do. All of the masks come in different packages on the site so you can buy them individually, in a variety package to multi-mask, or a multi-pack of your favorite kind.
Apply this silky oil with suspended peony petals over dry skin to break up leftover makeup and cleanse the skin. Add a little water to lather just slightly, then rinse. I love how soft and hydrated this product leaves my skin. I am all about cleansing without drying and this product does just that. (The gorgeous scent doesn't hurt either.)
This soft, creamy mask is perfect for areas with visible pores and congestion. I applied this mask along my t-zone, chin, and my cheeks that were experiencing some clogged pores from makeup. In just a few minutes this mask helped to pull out impurities, leaving my pores tighter and my skin clear and matte.
This silky, super-hydrating mask is made for facial areas that feel dry or dehydrated. I applied this mask on the bottom of my cheeks and jawline, along my upper lip, under my eyes, along my temples and hairline, and down onto my neck. When I rinsed it off my skin felt soft, supple, and hydrated. I didn't apply anything else on my skin all day and usually I need a serum and moisturizer here in dry Denver, Colorado.
This light, gel mask sinks into applied onto face and neck overnight so it can work wonders while we sleep. If you're worried about transfer onto your pillow, you can lay out a clean towel. But I didn't find this product to be messy or goopy at all; it sunk right into my skin like an overnight cream. I woke up with glowing, radiant skin and noticed that my under-eye area looked particularly refreshed and revitalized.

This post sponsored by L'Occitane U.S.A.