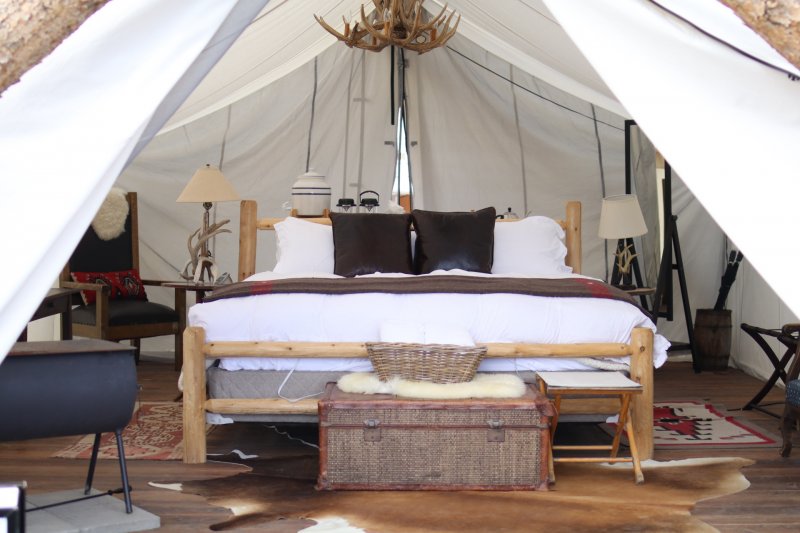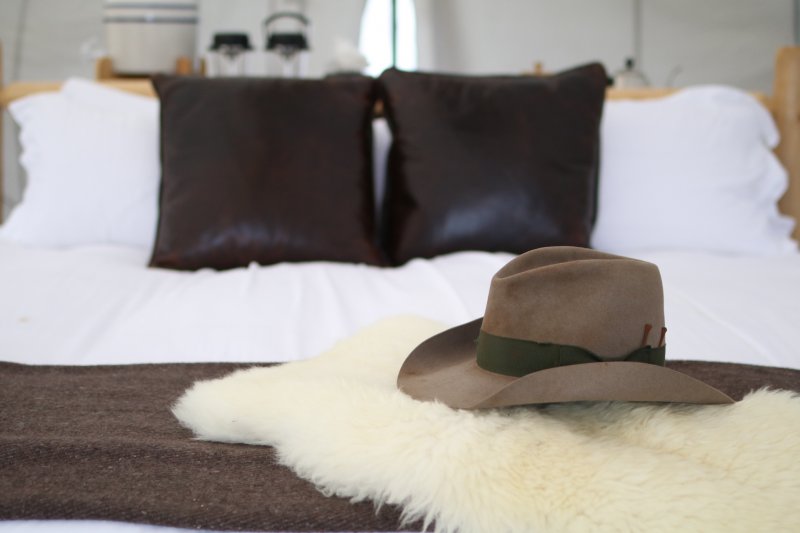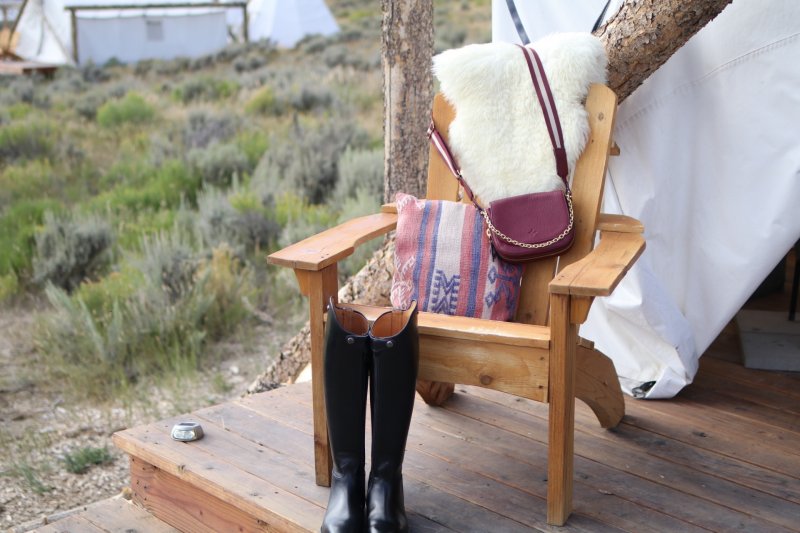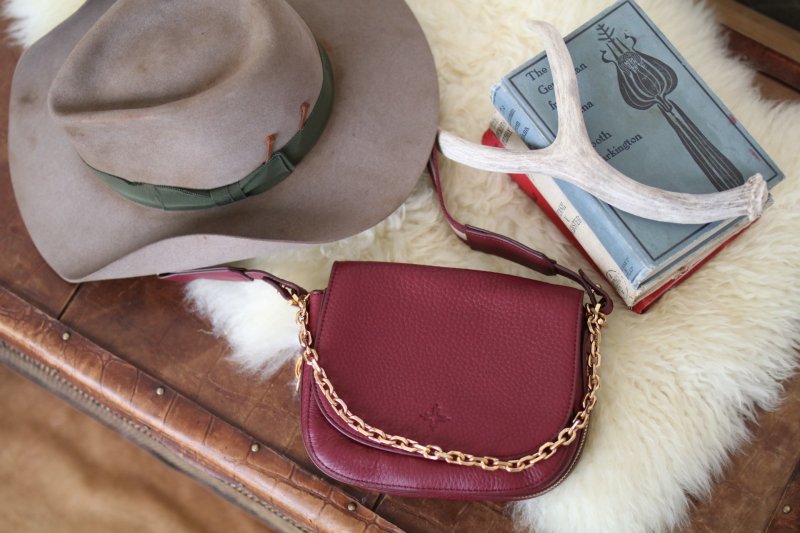 Kemo Sabe Hat.  India Hicks Bag.  Königs Riding Boots.
This past weekend was my husband's birthday. And in the past, I've made some really disappointing birthday plans for him. (Numerous sub-par dinner reservations and a particularly trying trip to Jamaica involving chickens on the dining table and feral cats running the hotel halls come to mind.) Naturally, I blame it on him and the fact he's a bit complex. Outdoorsy with Midwestern sensibility, he likes a full itinerary of activities with a bit of the outdoors incorporated, yet he also prefers luxe accommodations with access to nice restaurants. And he calls me high maintenance, ladies.
So I was thrilled and a bit proud of myself when I thought of glamping outside Vail, Colorado. The two-hour drive makes it the perfect weekend trip away from Denver and Vail's Western-chic vibe reminds me of J.
I booked our Vail trip and wasn't even sure I would share on social media. But everything we were surrounded by and everything we experienced was so stunning, even J encouraged me to take some photos and videos along the way. I was completely caught off guard by the number of DM's and messages I received, asking about our trip and where we were glamping. So many of you had questions that I've quickly realized 1. I need to incorporate much more Colorado content into my site and 2. I need to write this post to give you all the details about our trip so that you can recreate it if you'd like.
We loved so much of what we did and truly had a wonderful experience. But there were also things we would change. I also learned a lot about the Vail and Beaver Creek area and have some tips to help you if you decide to visit. This is why I have a website, right? To gather all my best tips and share them with you. So here it is… All you need to know about Vail glamping!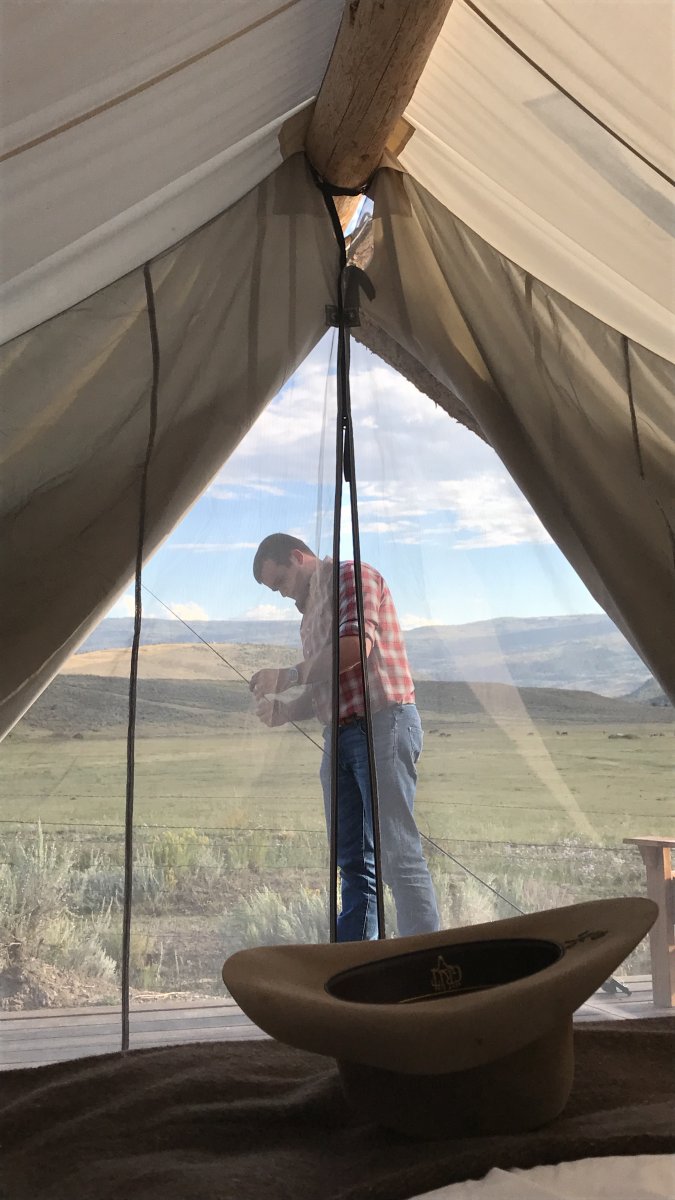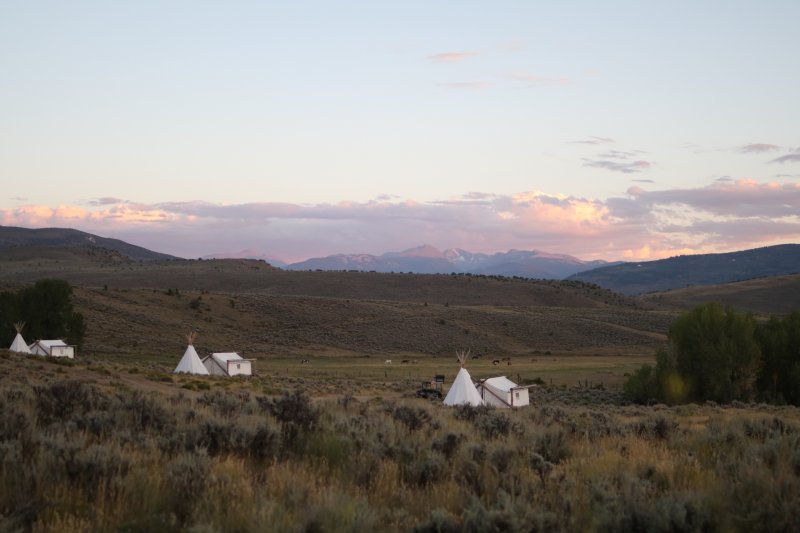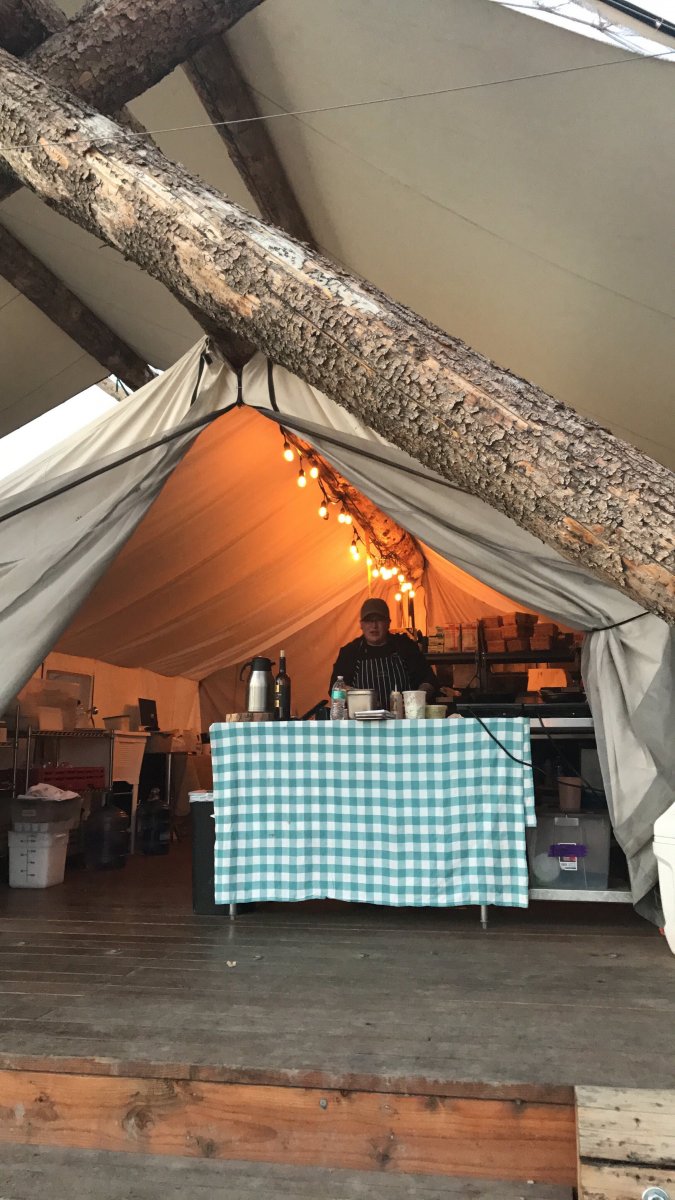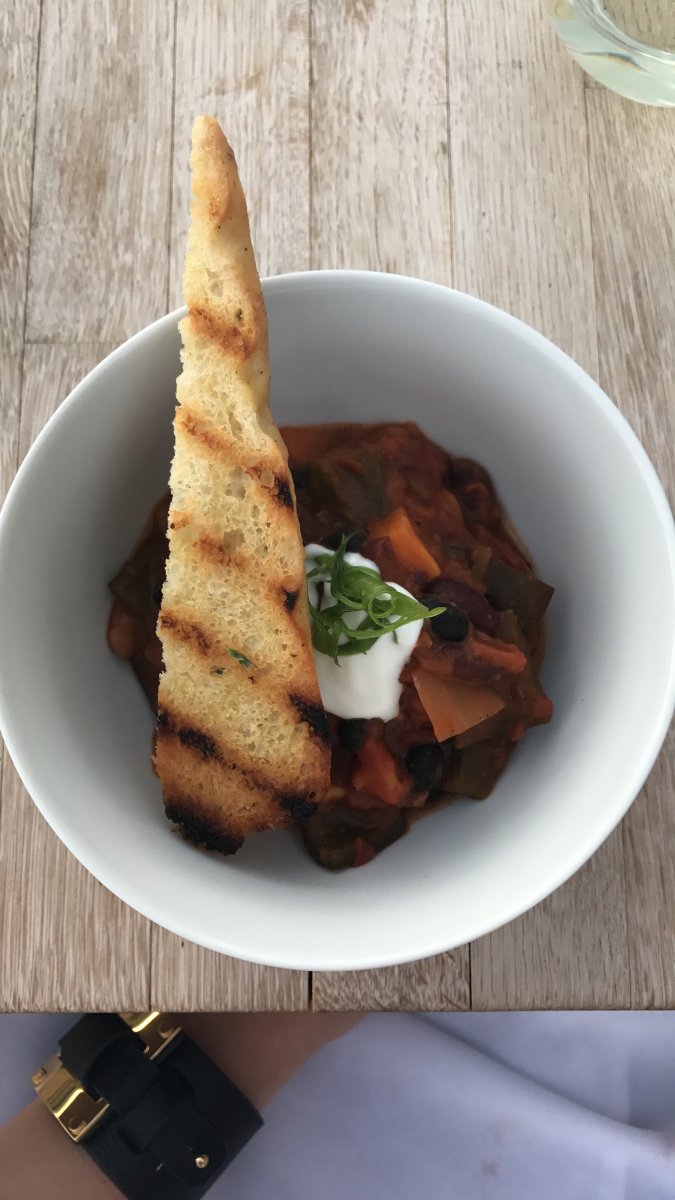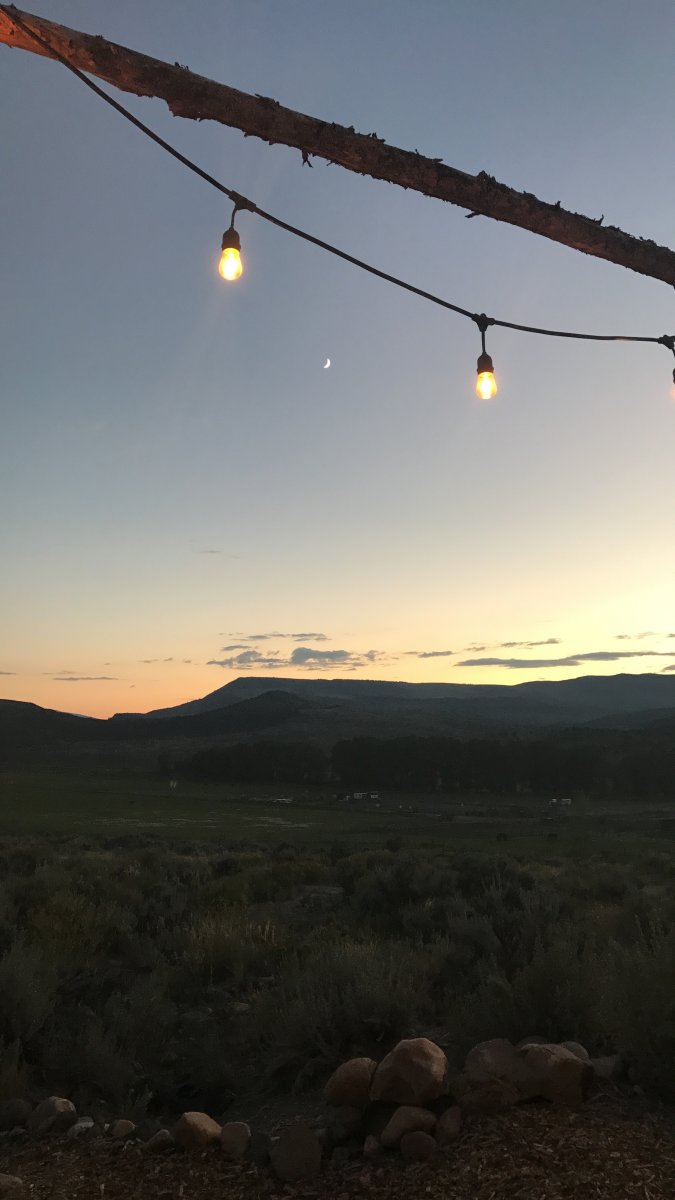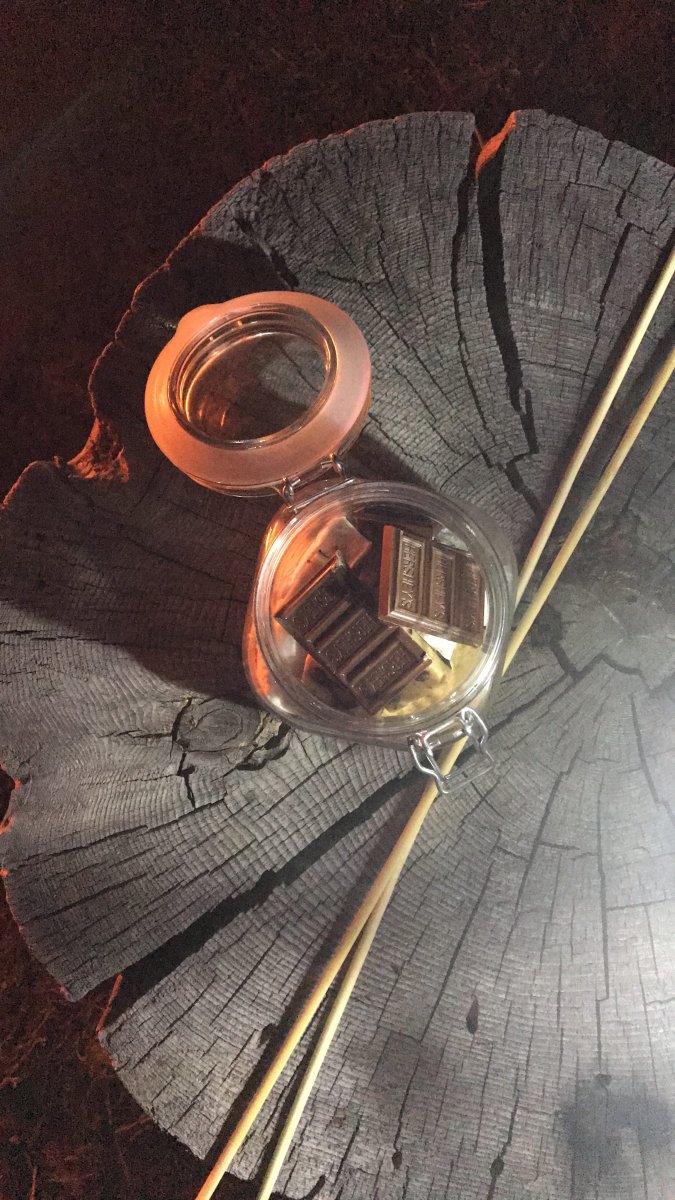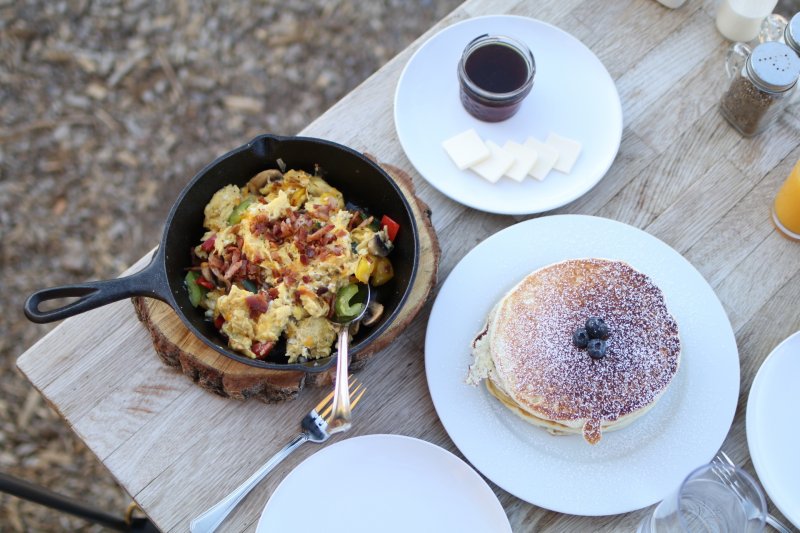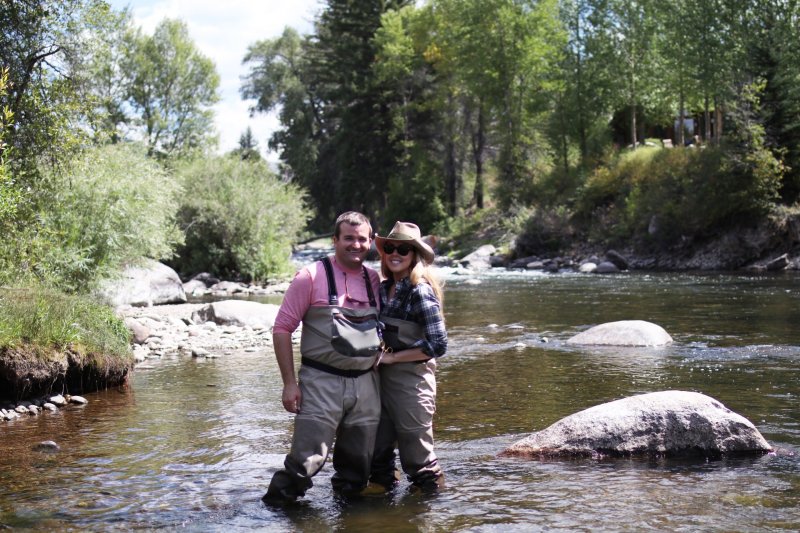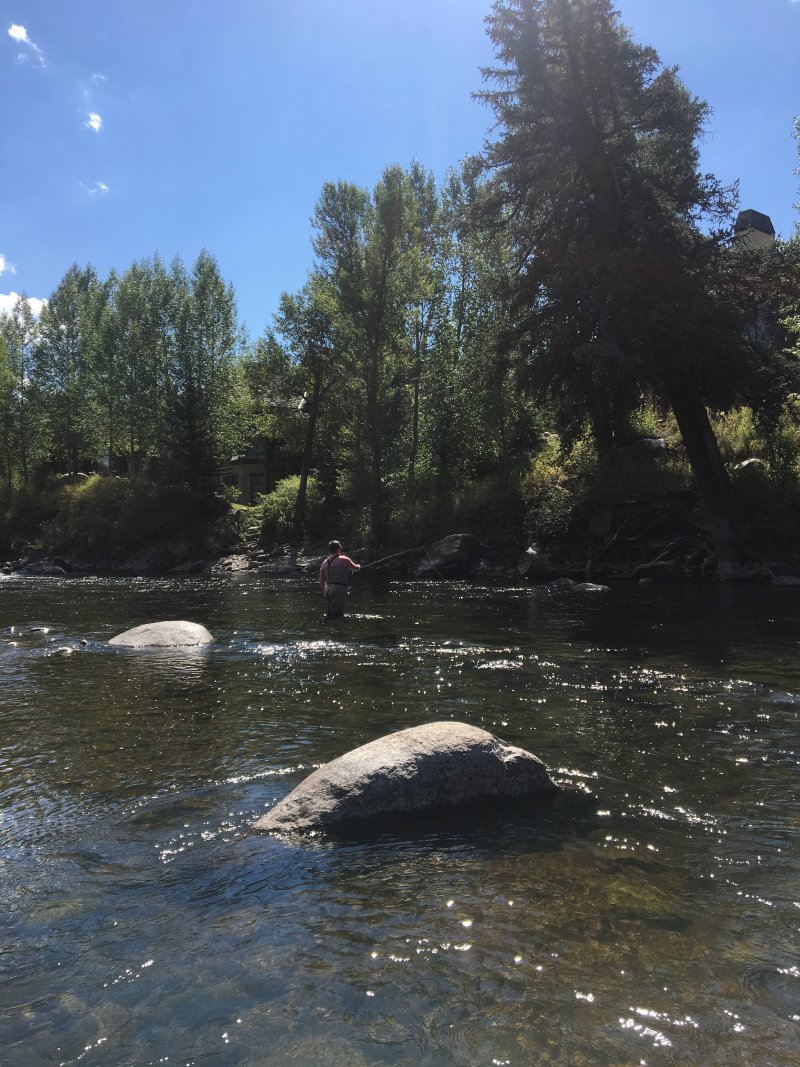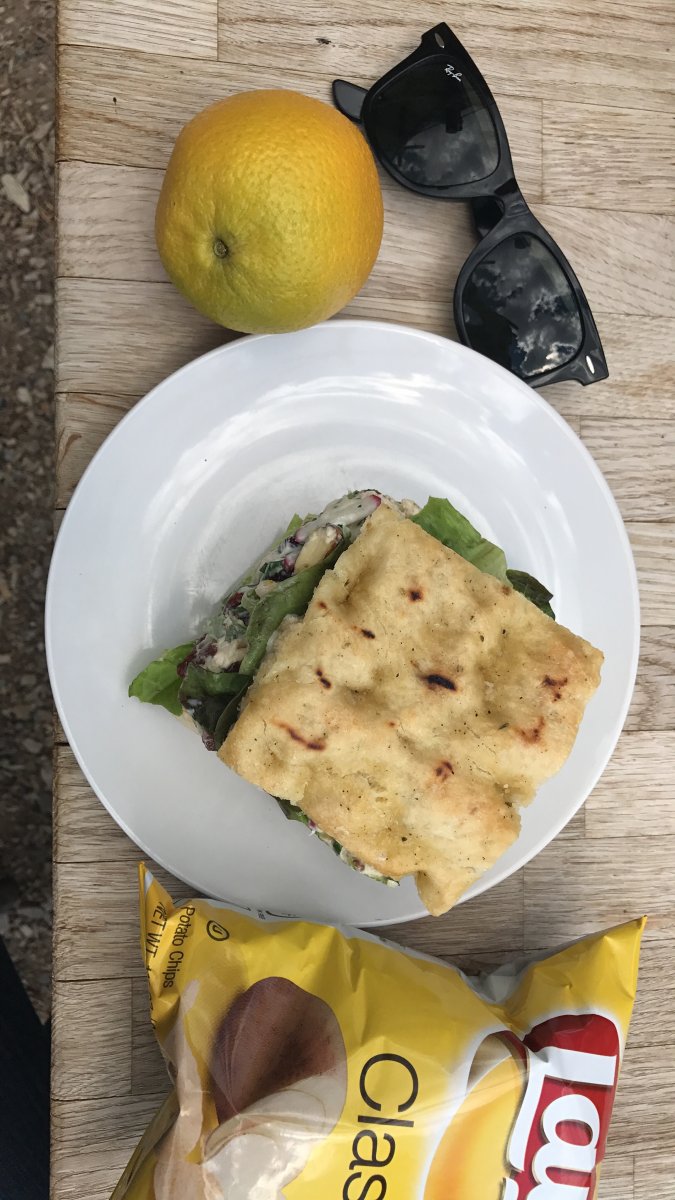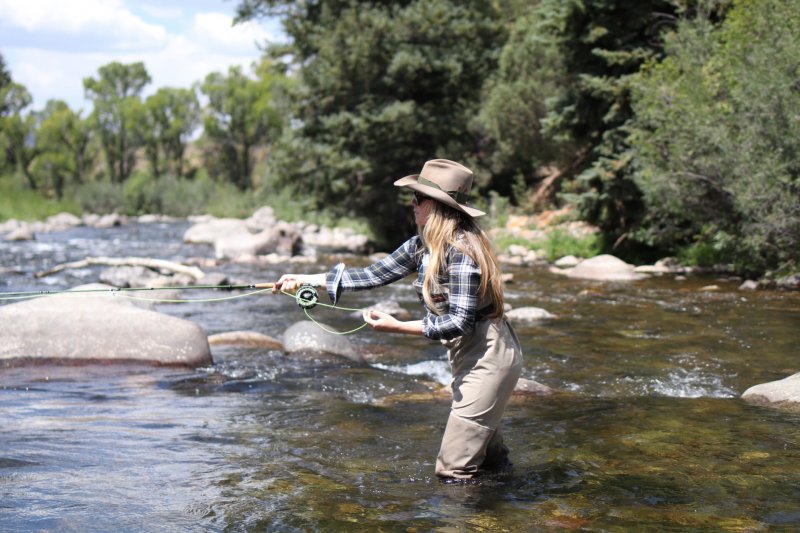 Collective Retreats
Collective Retreats is a seasonal glamping campground with luxe, safari-style tents and a concierge experience. The retreat operates just 20 miles outside Vail in a high-desert area overlooking a valley (think sagebrush, rocky terrain, and a field full of horses). It's a picturesque place with the sound of a rooster and whinnying horses to wake you up yet it's only a short walk to the nearest highway, ensuring strong cell signal to post all those incredible photos you'll take.
There is a large tent where complimentary breakfast is served every morning and where you can opt to have an incredible farm-to-table dinner under the stars. More affordable (yet just as gourmet) boxed lunches and boxed BBQ dinners can be purchased and each evening you can expect a complimentary kit for s'mores to arrive at your tent. This was my first time experiencing a s'more made with a roasted marshmallow and a peanut butter and chocolate fudge square sandwiched between two crisp butterscotch cookies. Wow. Jordan was our chef (@theglampingchef on Instagram) and she was honestly the highlight of our stay. We chatted with her under the stars long after our five-course farm-to-table dinner was over.
Collective Retreats is on a ranch called 4 Eagle Ranch that offers horseback riding, zip lining, and ATV rides. Collective Retreats can also organize and schedule other off-site activities like hiking and fly fishing. We later discovered that when I organized our fly fishing through the Collective Retreats concierge it was upcharged, but if you're the type that is willing to pay extra for someone to do it for you, then this may not bother you. But if I had known this, I would have done it myself. For example, I paid $420 for our 2-person half-day fly fishing trip, while the actual anglers charge $375 for the same. We went fly fishing with Emily from Vail Valley Anglers and she was such a knowledgeable, patient fishing guide. She organized our waders, boots, my rod (J brought his own), everything… Having a fishing guide to set you up and even carry your rods, untangle your fishing line, change up your flies, makes the process super easy and stress-free. Plus, you get to ask all the questions you want and learn along the way. J and I had a wonderful time and both of us felt that we greatly improved our fly fishing abilities and learnt so much about trout, Eagle River, and nature in general. I would definitely suggest this as an activity to do when you're glamping in Vail. We can't wait to return and ask Emily to help our fly fishing again!
My advice? If you're staying at Collective Retreats, you can organize activities yourself through 4 Eagle Ranch or Vail Valley Anglers. We wanted to do a horseback ride at the Collective Retreats ranch, but it cut too close to our fly fishing time. But we heard amazing things about Beaver Creek Stables and they seemed to have more riding availability than 4 Eagle Ranch.
I was truly impressed with the decor inside the safari-style tent. Think Ralph Lauren ranch – cowhide rugs, beautifully upholstered chairs, vintage tables and desks, and a king-size bed. An antler chandelier hung above a king-size bed with the softest linens. There was a little stove and the toastiest electric blankets for cold summer nights. No AC during the day which got a bit warm, but we opened up the tent flaps and were able to get a bit of breeze.
Now bear with me because things are about to get very real and honest. My one complaint? Each tent has a teepee bathroom just a few feet behind it with a small sink, a shower with warm water, and a pedal toilet. I was prepared for glamping and this outdoor bathroom would have been okay but for the simple fact the toilet functioned like one in an outhouse; a flush of the petal sends the contents into a sewage tank just under the wooden deck both the tent and teepee bathroom sit on. The odor wasn't an issue when the temperatures plummet to 40 degrees during the chilly summer nights. But during the day when temperatures can climb to 85 degrees? You smell everything that has accumulated in that tank since the last time it was emptied. If you don't mind your tent mate hearing every tinkle AND you don't mind the smell of a port-a-potty or outhouse when you're showering/washing your face/brushing your teeth, you will be fine. I know I'm probably picky.
Ultimately, we decided to skip out on our second night to save the romance! We left in the afternoon when the temperatures were highest and ended up checking into the Park Hyatt Beaver Creek just in time to cozy up in robes and get a luxe couples' massage.
Pros and Cons
PRO – The visuals. Beautiful ranch-like scenery with charming tents, grazing horses, and glowing campfires.
PRO – Incredible gourmet dining. There is something really special about having a chef cook for you outside as the sun sets over the mountains.
PRO – Complimentary made-to-order breakfast and nightly s'mores by the campfire add to the experience.
PRO – Exquisitely-decorated tents that feel luxe and cozy and make for the most beautiful photos.
PRO – There is a winery at 4 Eagle Ranch where you can buy your own wine to enjoy by the campfire or in your tent.
PRO/CON – There's the option to have your activities planned for you, albeit at an elevated cost.
PRO/CON – I liked being close to the road because it made me feel safe and allowed me cell service, but J didn't like being able to hear cars in the distance.
CON – The sewage tank underneath the deck the tent and bathroom teepee sit on definitely smells like an outhouse and some people may not be able to get past it.
CON – Try to get naked in a teepee to shower when it's 6:30 AM and 40 degrees. I dare you.
CON – Tricky temperatures. Nights are cold and you'll need to start the stove in the tent. There's no AC or shade for hot days.
Tips
If you've never been to a ranch, this is a great way to get that ranch feel; vintage western decor, the peaceful connection to nature, experiencing the outdoors: fishing, hiking, horseback riding, and ATV rides. J and I both have family ranches, so this part wasn't as unique to us, but both of us think everyone should experience a ranch at least once.
I think this experience is perfect for one night. My advice? Use baby wipes to freshen up early the next morning if you can to save yourself the 40-degree strip down, then pack up and do some outdoor activities before checking into a Vail or Beaver Creek hotel for the remainder of your stay. You can still organize outdoor activities each day while enjoying the benefits of running water.
If you're going to stay at Collective Retreats, you have to go for the farm-to-table dinner. It's a beautiful experience to dine under the stars with a gourmet chef cooking for you just steps away. And don't skip the delicious breakfast before you leave!
To save money, organize your activities yourself. Horseback riding, zip lining, ATV tours can be organized through 4 Eagle Ranch. Horseback riding can also be organized through Beaver Creek Stables. Fly fishing can be organized through Vail Valley Anglers. And don't forget, almost all hotels in the area offer a concierge (don't forget to tip them!) to help you plan activities as well.
What to bring? Attire is very casual. Bring layer-able outdoor clothes for daytime activities and a jacket, flannel shirt, jeans, and cute boots for nighttime. Don't forget slippers to pad around the tent, shower flip flops, a little speaker for some ambiance, bug spray, and sunscreen. I prefer to wear a hat during the day and I should have packed my huge fluffy robe to keep me warm at night.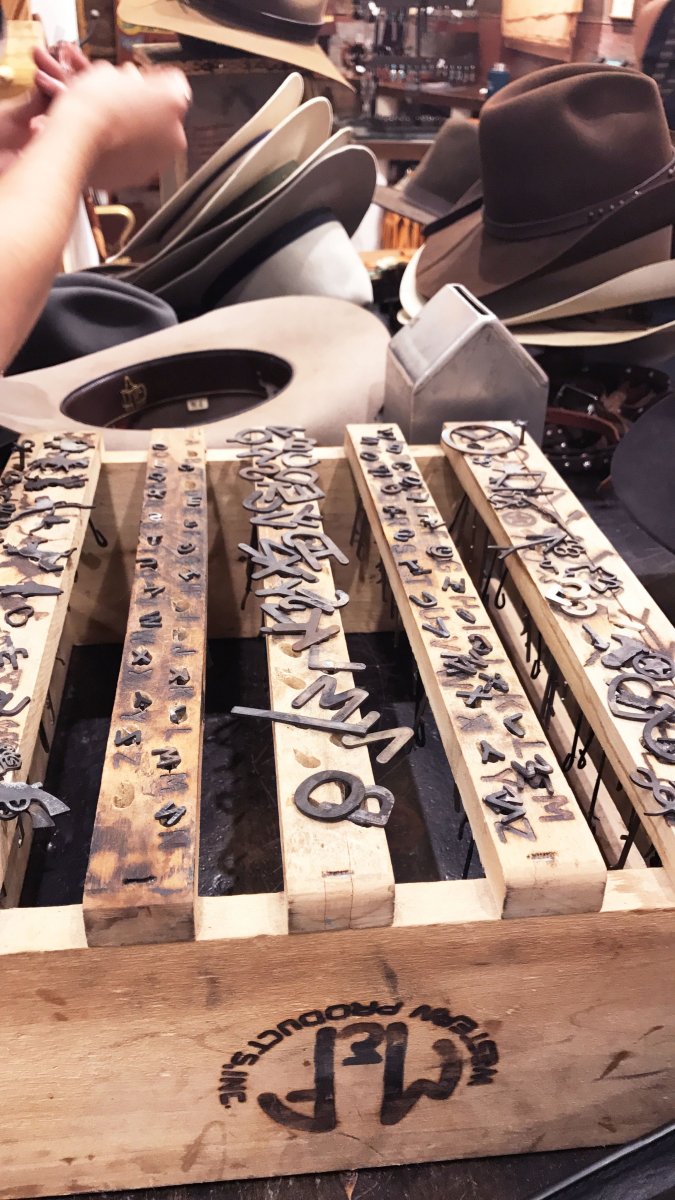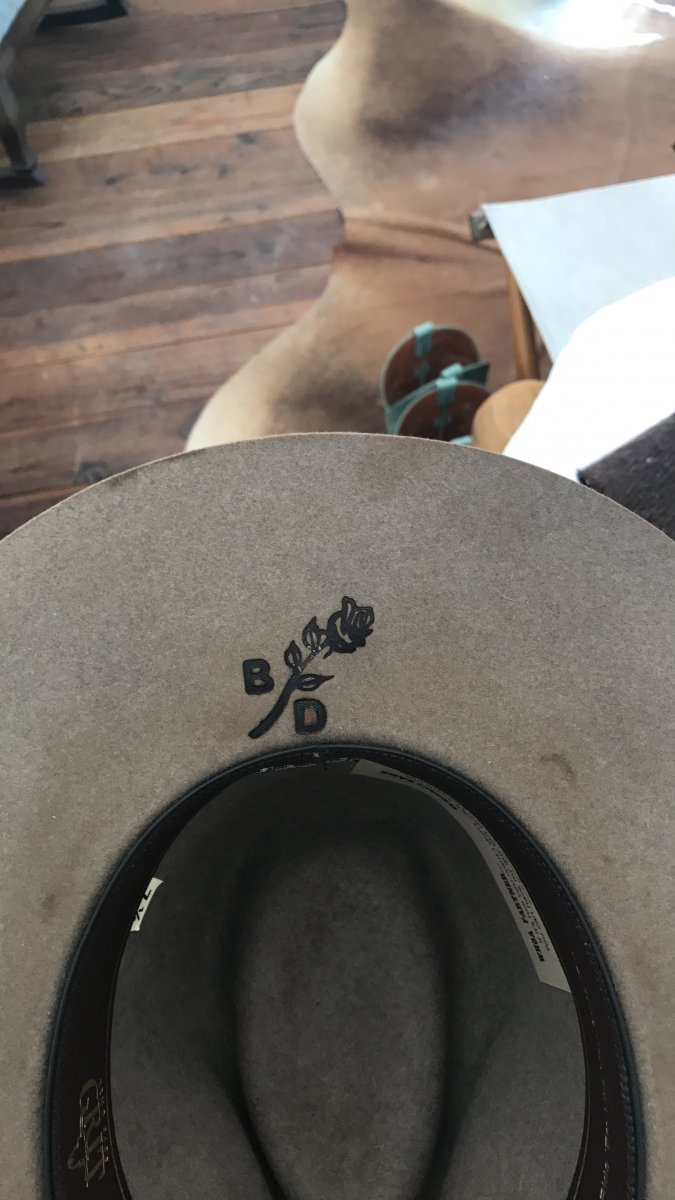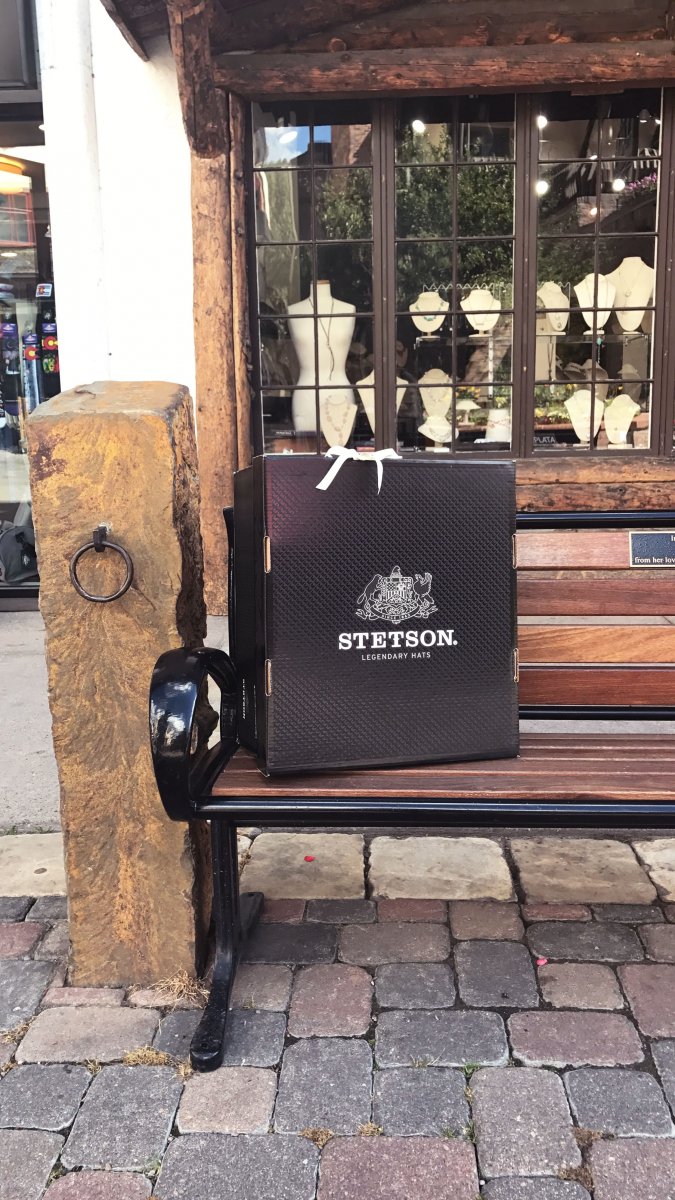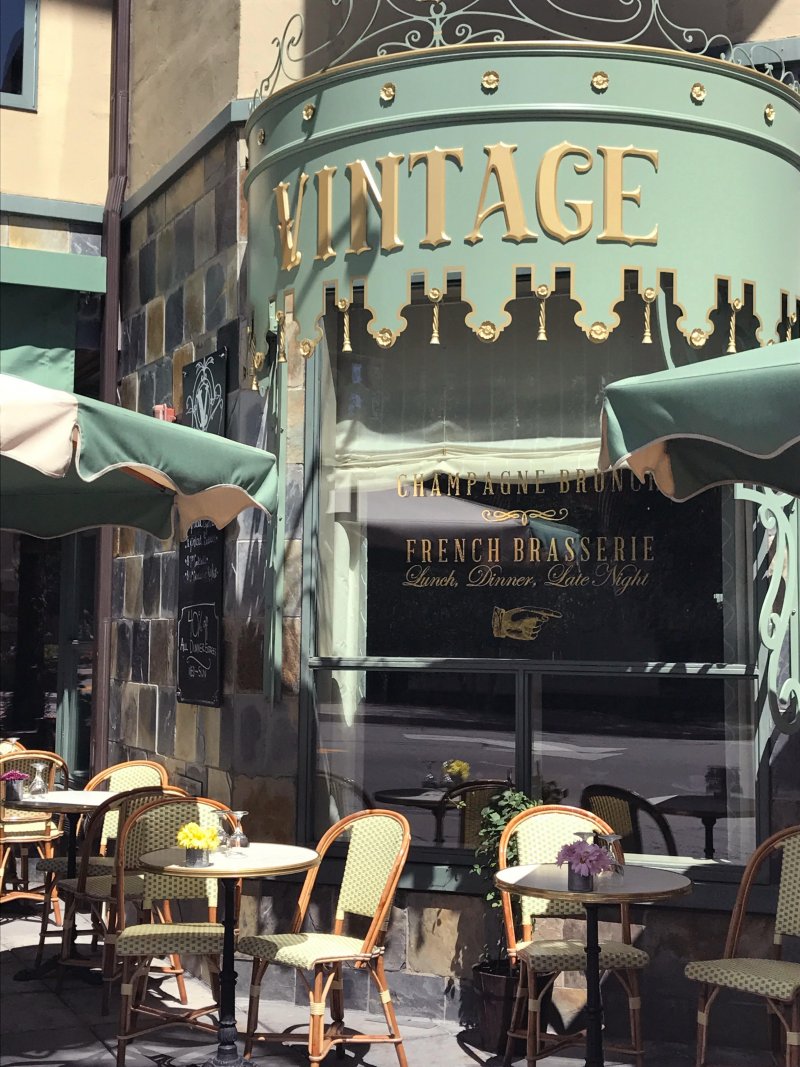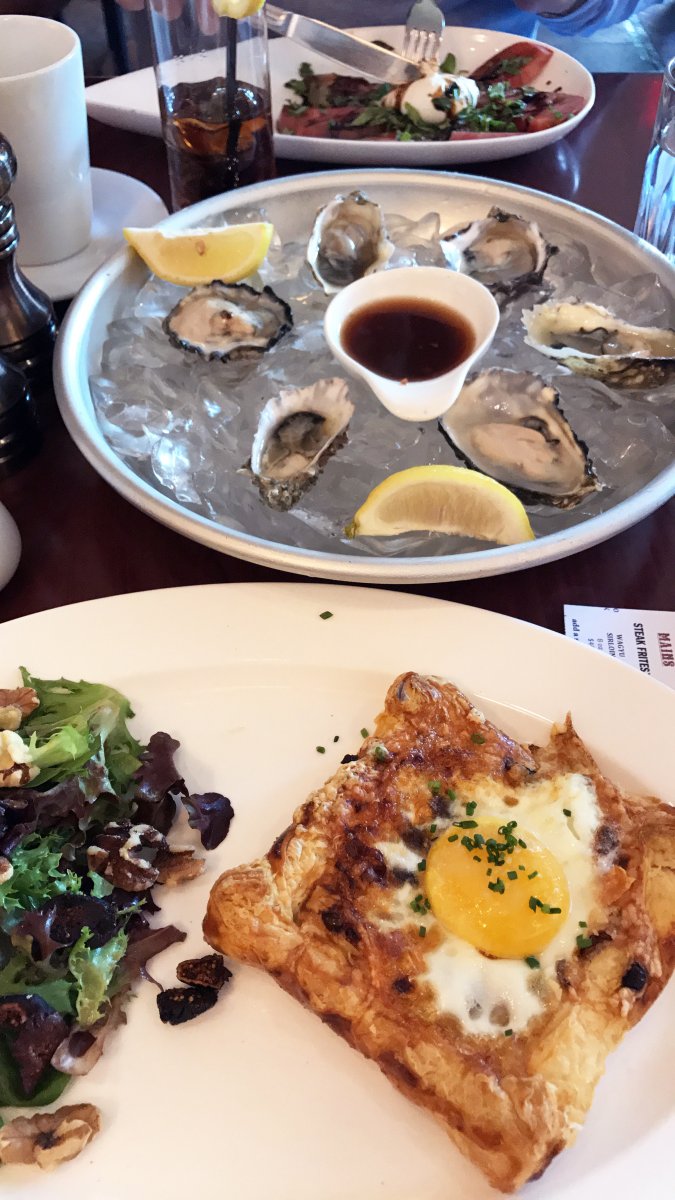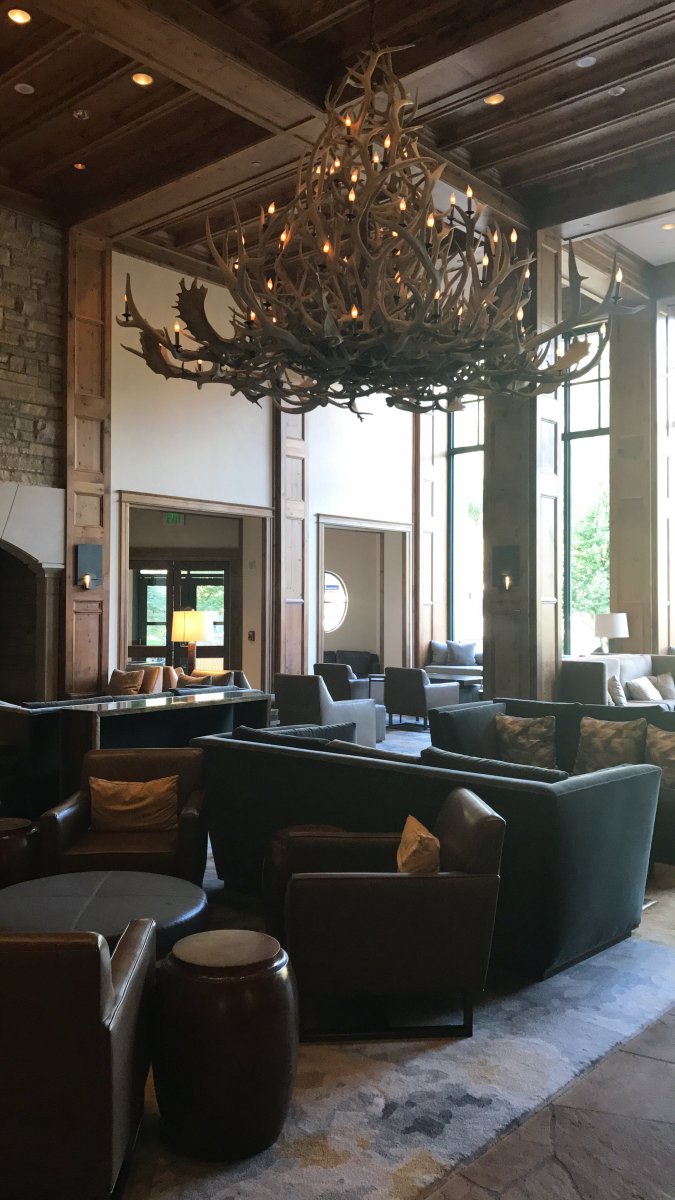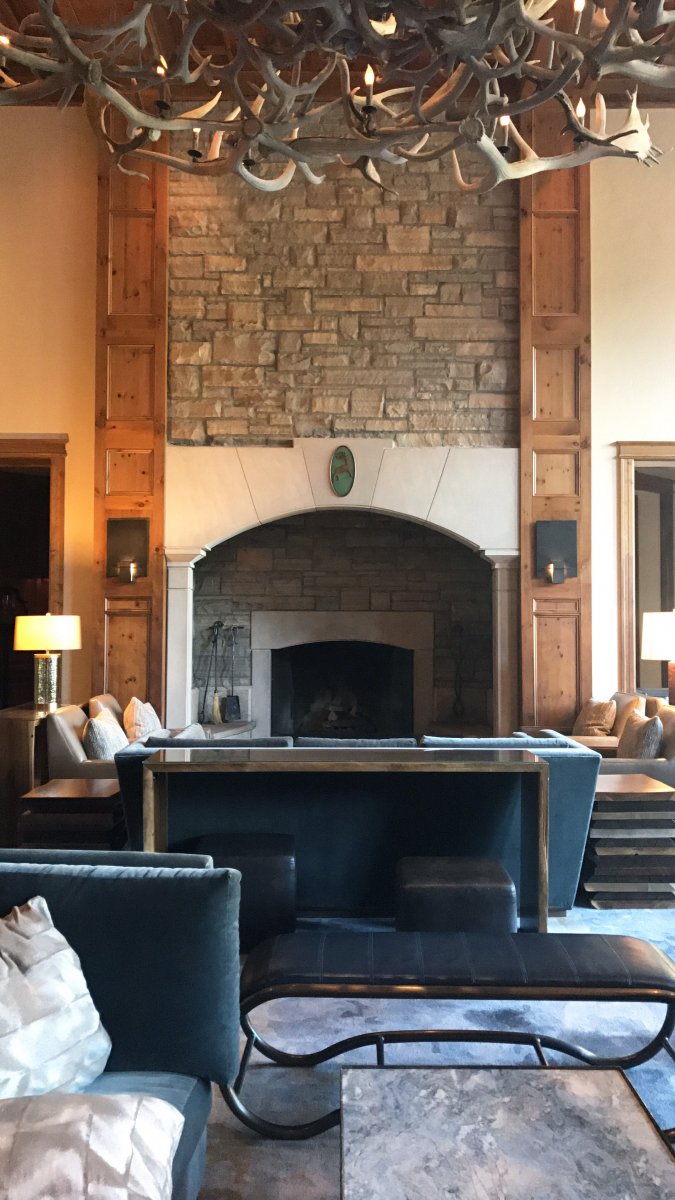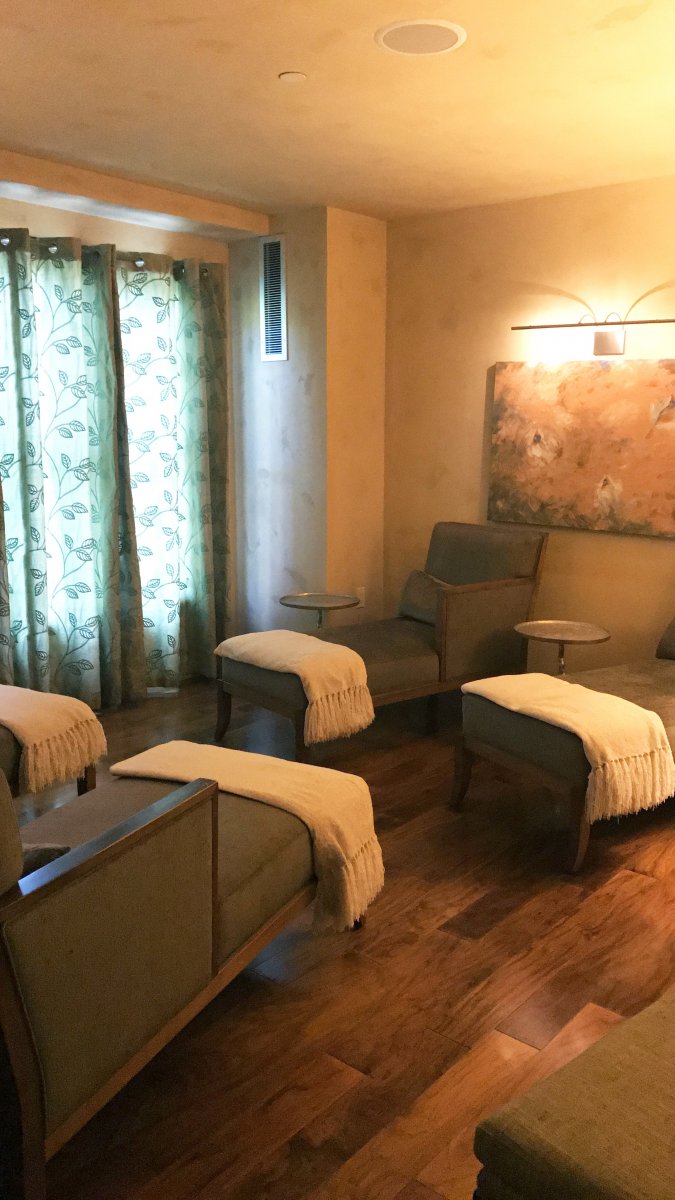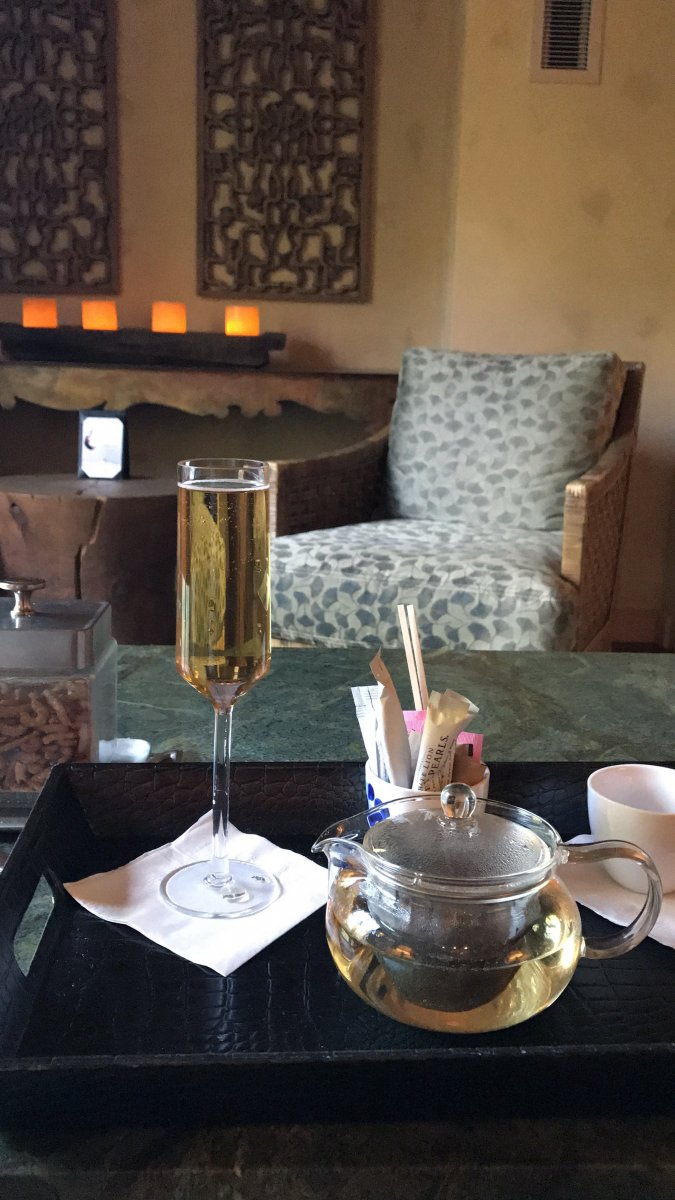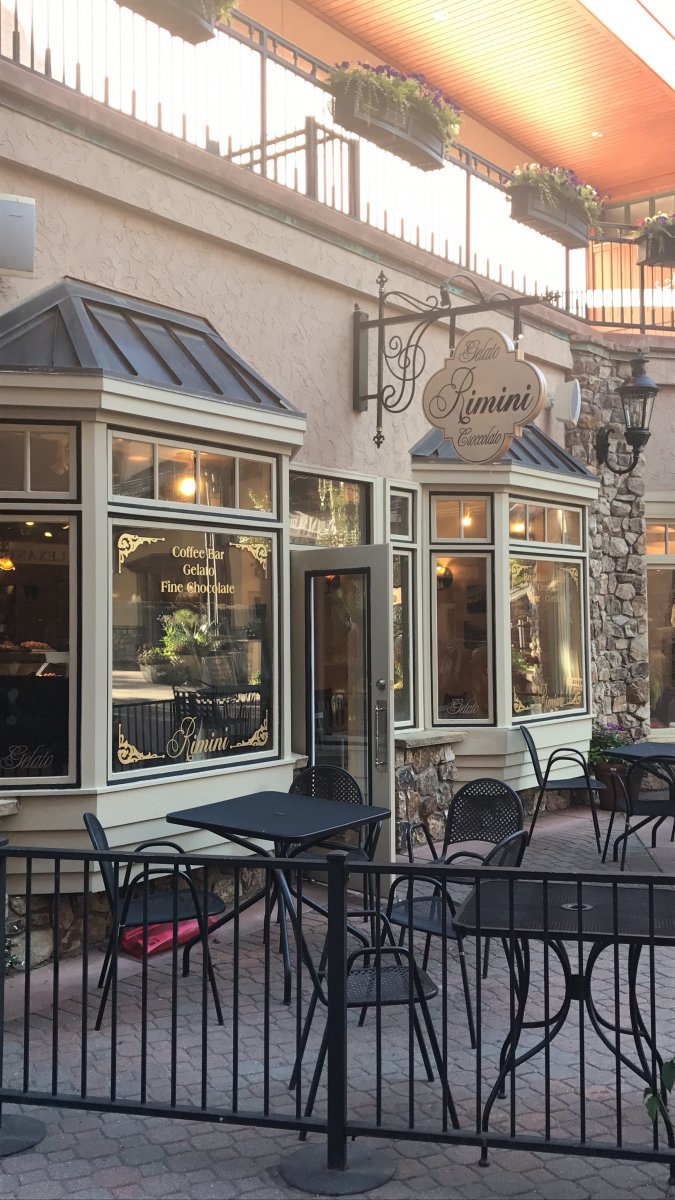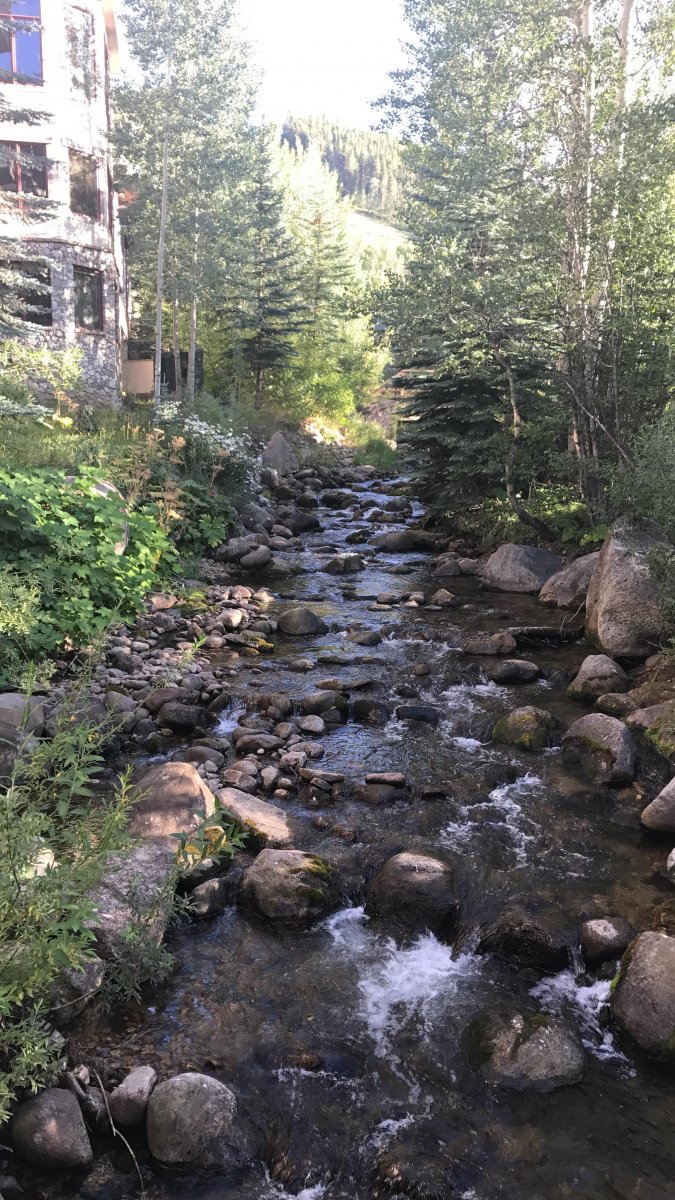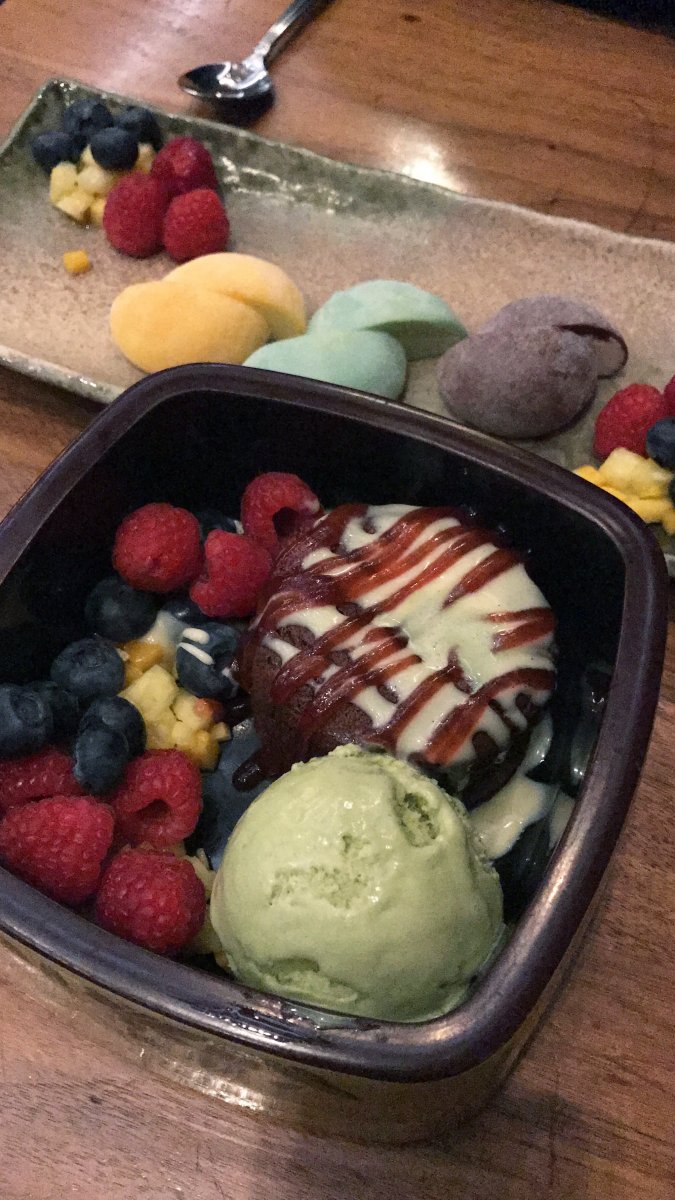 Vail and Beaver Creek – Tips and Must-Do's
Vail Village Shopping – Website
While Vail doesn't have the high-end shopping Aspen does, you can find some really great things like jewelry, custom cowboy hats, cowboy boots, fur coats, artwork, and charming decor. There are recognizable shops like Lululemon, Gorsuch, Patagonia, Marmot, and Loro Piana. We love grabbing a coffee and walking around this area, window shopping. If you have kids, they'll love the live music, fountains, and open areas. Don't miss the huge Vail Farmer's Market on Sundays that features everything from live music, fresh produce, accessories, and fresh-made food and take-home desserts. Anything goes as far as attire goes and varies from restaurant to restaurant… I try to avoid heels as they can be a bit tricky when walking across uneven ground.
Kemo Sabe Hat Shop in Vail – Website
Kemo Sabe is a beautiful hat and boot shop in Vail, Aspen, and Las Vegas. I discovered it online when I was looking for good cowboy hat shops in Vail and it did not disappoint. So many Western wear shops now sell tacky hats that won't hold up long term, but we found some really great options at Kemo Sabe. We loved Ilse who helped both us of choose our hats, then she custom-shaped them to our liking and even branded the brim with our initials and our family brands. If you go, ask for Ilse to help you choose something perfect… She is great at styling the perfect hat and hat band for your skin type/coloring and she is amazing at applying the brands. J got a gray Stetson x Kemo Sabe hat with a silver and turquoise band. I got a Kemo Sabe True Grit distressed taupe-gray hat with a tattered green band and two rusted nails tucked into the band. Make this your first stop and feel like a real cowgirl during your trip. Fun fact… The Victoria Secret Angels will be wearing these hats for their Holiday 2018 campaign.
Vintage in Vail – Website
Vintage is a charming little French cafe with the cutest bistro chairs and marble outdoor tables (hello Insta photos). Allow 1-2 hours to brunch when it's busy. But with the delicious coffee, French-inspired food, and scrumptious sweets like bread pudding you'll barely notice the wait. While attire varies throughout the day (it's open late-night too) you'll see everything from hiking clothes to dresses with heels.
Matsuhisa in Vail – Website
One of our favorite spots in Denver also has a sister location in Vail. The Vail location is spacious and open, with fire pits and an incredible view of Vail mountain. Everything is delicious, but don't miss the foie gras lettuce cups, creamy spicy rock shrimp tempura, and the mochi ice cream. If you're adventurous, try letting the chef choose with omakase. This is a spot you can dress up a bit; jeans are okay, just dress them up a bit if it's a weekend night.
Park Hyatt Beaver Creek – Website
We checked into the beautiful Park Hyatt after our stay in the glamping tent. (We were ready for showering without the cold morning breeze and actual plumbing!) Beaver Creek is a short drive from Vail and all the hotels, restaurants, and shops are tucked behind guarded gates, which makes it feel safe and secluded. Much smaller than Vail Village, you won't find the same level of shopping, restaurants, and nightlife but Beaver Creek is a beautiful and serene little enclave. Your kids will love the skating rink (even in the summer) and you can treat yourself to a sweet at the gelato shop before checking out something musical at the Beaver Creek Performing Arts Center. I would highly suggest checking into the Allegria Spa at the Park Hyatt – it's visually stunning, peaceful, and the staff are attentive and pampering. We treated ourselves to a long couples' massage and afterward we sipped champagne in our robes inside the relaxation lounge.
Happy Glamping, babes!!